This page contains an outdated translation of the original content. Please check the
English version
for the most accurate information (and consider updating the translation if you are able to help out)!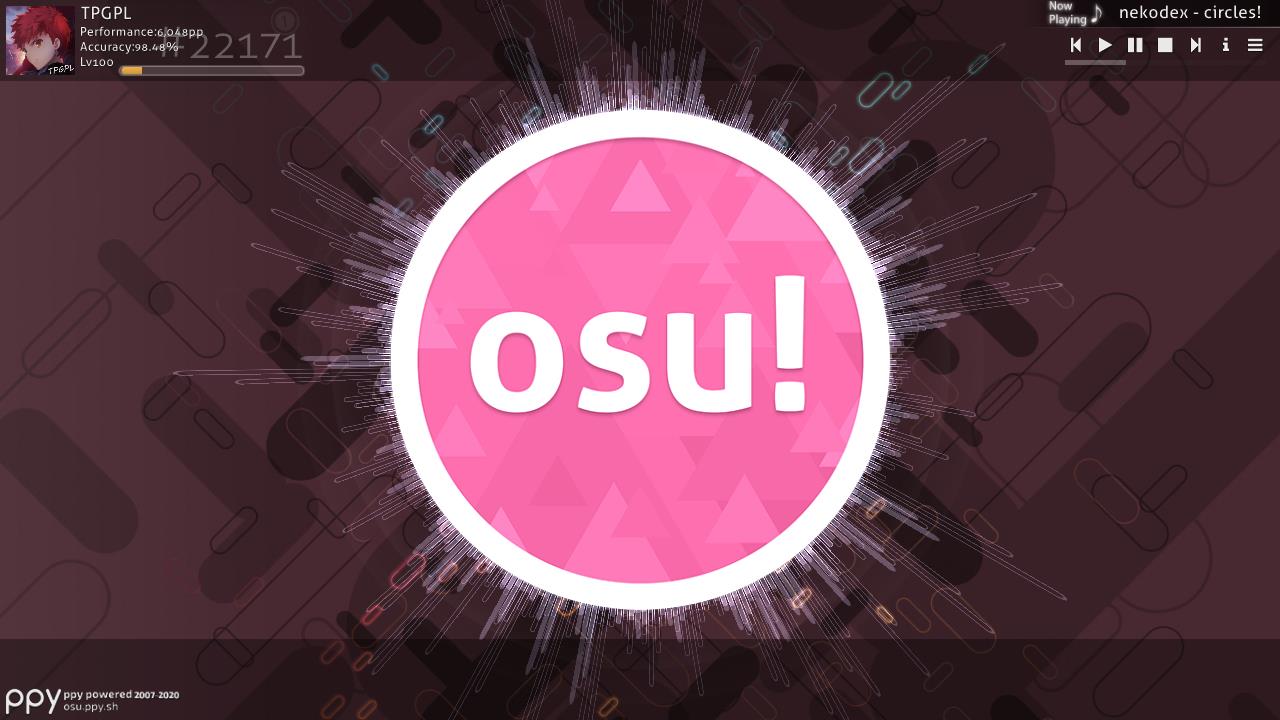 Pantalla de introducción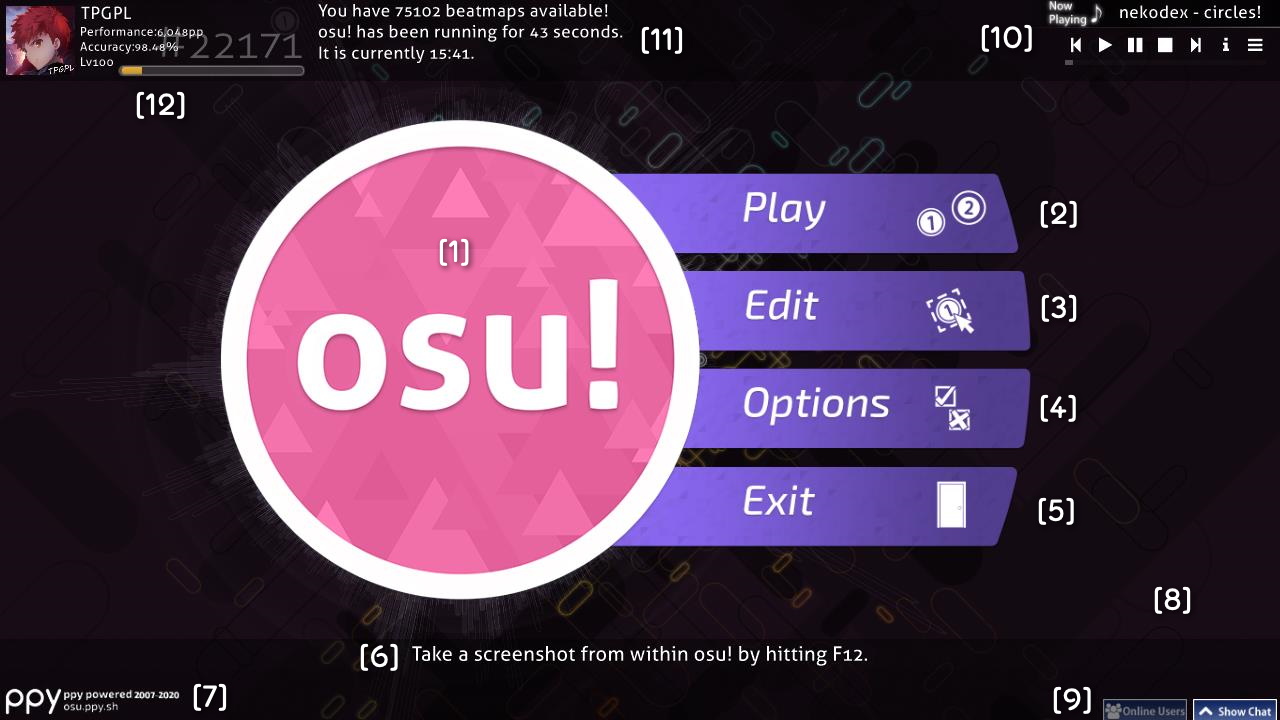 Menú principal
El [1] logo de osu! se mueve de acuerdo al BPM de cualquier canción reproduciéndose actualmente en la pantalla de introducción. Si no se reproduce ninguna canción, se moverá a un ritmo lento por defecto. Los atajos del teclado en paréntesis.
[2] Da clic a Play (P) o al logo para cambiar a la segunda pantalla de inicio.

[3] Da clic a Edit (E) para abrir la pantalla de selección de canciones para el

editor

.

[4] Da clic a Options (O) para ir a la pantalla de

Opciones

.

[5] Da clic a Exit (Esc) para salir de osu!.

[6] Un consejo útil aleatorio es mostrado bajo el menú.

[7] En la izquierda inferior hay un enlace al sitio web de osu!

[8] Resultado de conexión a Bancho!

[9] En la derecha inferior están los controles del

Chat

(F8 y F9).

[10] En la derecha superior está el reproductor de osu! que reproduce las canciones en un orden aleatorio.

[11] Seguido del panel de usuario, el número de beatmaps, el tiempo actual de ejecución del programa y la hora del reloj de tu computadora.

[12] En la izquierda superior está tu panel de usuario, clic en él para mostrar las opciones de usuario.