Requested page is not yet translated to the selected language (Português (Brasil)). Showing English version.

The iDOL@NSTER: Irvine Spring Stage was an osu! and osu!mania BYOC LAN tournament hosted by osu! UCI in coordination with The Association of Gamers at UC Irvine. It took place during Zotcade 2019, a gaming festival held at the University of California, Irvine (UCI). This was osu! UCI's fourth instalment of yearly LAN tournaments at Zotcade.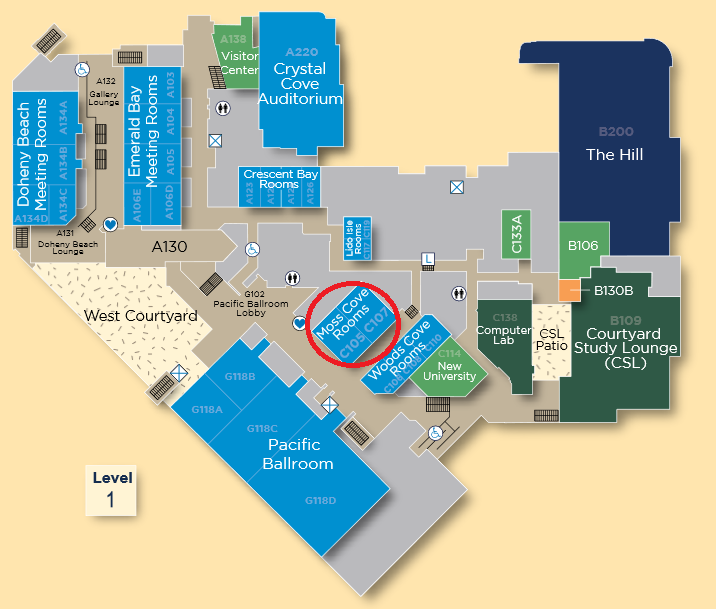 Moss Cove in the Student Center
The tournament took place on Sunday, May 19, 2019 from roughly 12 to 10 p.m. It was located in the UCI Student Center (full address: 311 W Peltason Dr, Irvine, CA 92697), room Moss Cove AB.
The osu! Loser's Finals and Grand Finals matches were livestreamed to the front page of Twitch, and at one point over 11,000 people were watching, making this one of osu! UCI's most popular events so far.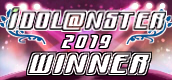 iDOL@NSTER winner badge
A special prize was rewarded to the player who held the highest aggregate score on songs from THE iDOLM@STER: Cinderella Girls. They received a poster card for Anastasia, one of the idols featured in the game.
The iDOL@NSTER was run by various osu! community members at UCI or visiting for the event.

Attendees of iDOL@NSTER after the tournament concluded
fieryrage also won the special iDOLM@STER prize.
Download the mappack here! (485 MB)
Grand Finals
Download the mappack here! (396 MB)
Grand Finals
All of the players except Ikeda Chizuru played in a seeding multiplayer match. Ikeda Chizuru was having connection issues and played the pool offline instead (with supervision from a referee).
Any disregard for these rules will be met with punishment, ranging from a warning to immediate disqualification. It will be up to the discretion of the staff to punish based on the severity of the offence. These rules and regulations are subject to change during the event.
Every player will play the entire Seeding mappool in display order.

When the match concludes, each player will have their placements on each map added together to determine their seeding score (lower aggregate placement = higher seed).
Both tournaments will use a standard double-elimination format for playoffs.
Lobby and matches
Missing your match counts as a loss; no rematches will be made.

Score V2 will be used as the win condition.

Warmups will not be allowed.

Low roll bans first; high roll picks first.

The loser of each map will pick the next one.

Leaving tournament premises (Moss Cove AB) outside of assigned break times will result in a forfeiture of the tournament.

No-shows will be automatically considered forfeitures.

Tournament participants must notify staff before leaving tournament premises.
On first disconnect, the opponent decides whether to rematch or not.

Second and further disconnects are counted as losses.
Both players will have to report their scores together to the main desk.

Both players must unanimously agree on the winner of the match.

In the case of disagreement, a referee will check the match history link provided and make a judgement call.
Misconduct and cheating
Unsportsmanlike behavior and harassment will not be tolerated and can factor into your removal from the event.

Any sort of verbal harassment towards another in the tournament will not be tolerated. This includes referees, bystanders and any other attendees of the event.

Players will have their computers inspected prior to the beginning of matches to ensure that there are no illegal programs running at the time.

Under no circumstances are players allowed to touch the peripherals or computer of another without explicit permission.