Requested page is not yet translated to the selected language (Nederlands). Showing English version.
osu! has four game modes with different mechanics, originally inspired by other rhythm games:
To switch between modes, click the Mode button at the bottom of the Song Selection screen, or use these key combinations:
Ctrl + 1 for osu!

Ctrl + 2 for osu!taiko

Ctrl + 3 for osu!catch

Ctrl + 4 for osu!mania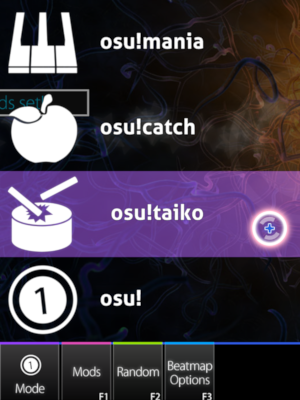 Mode selection interface
Main page: osu!
osu! is the default mode, where players are expected to tap circles, hold sliders, and spin spinners to the beat of the music. It is based on the original iNiS' rhythm game Osu! Tatakae! Ouendan. osu! has its own mascot called pippi, a pink/black-haired girl.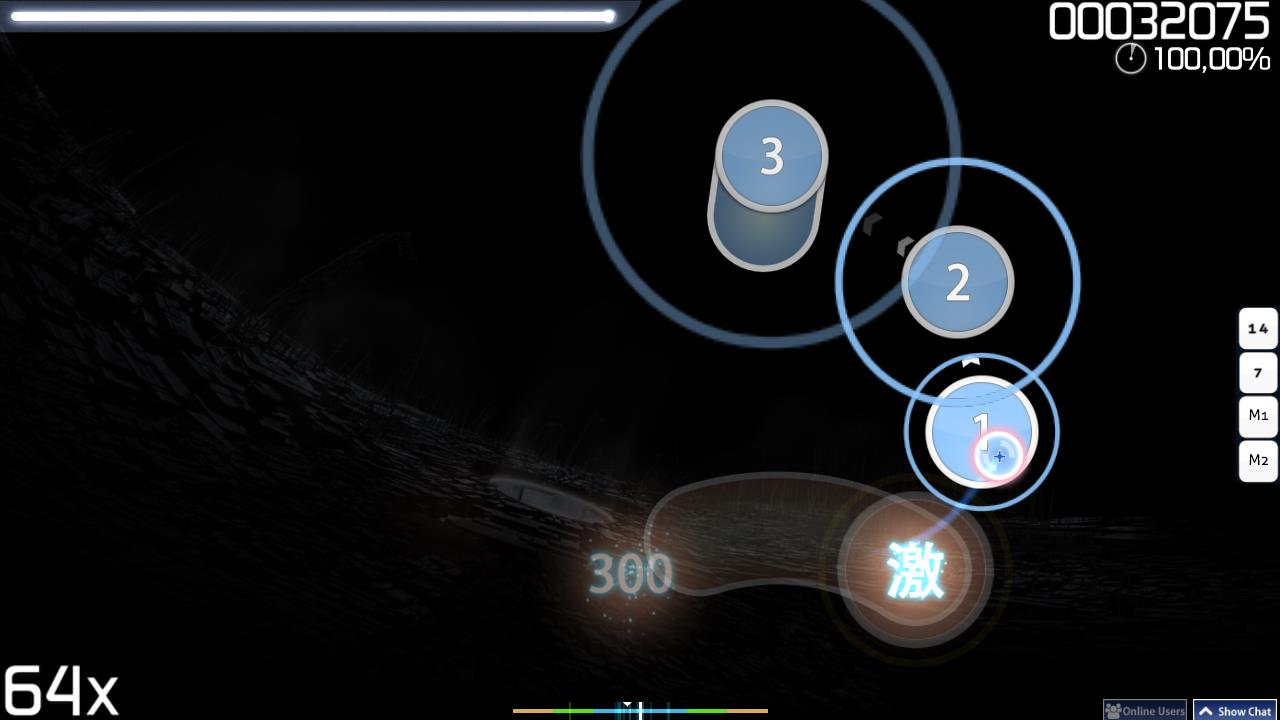 osu! gameplay
Main page: osu!taiko
osu!taiko simulates the process of playing a real drum, where players make use of a keyboard or drum kit to hit differently-coloured circles on a single conveyor. It is based on the Taiko no Tatsujin game series produced by Bandai Namco Entertainment. osu!taiko's mascot is Mocha, a green-haired girl in a kimono holding drumsticks.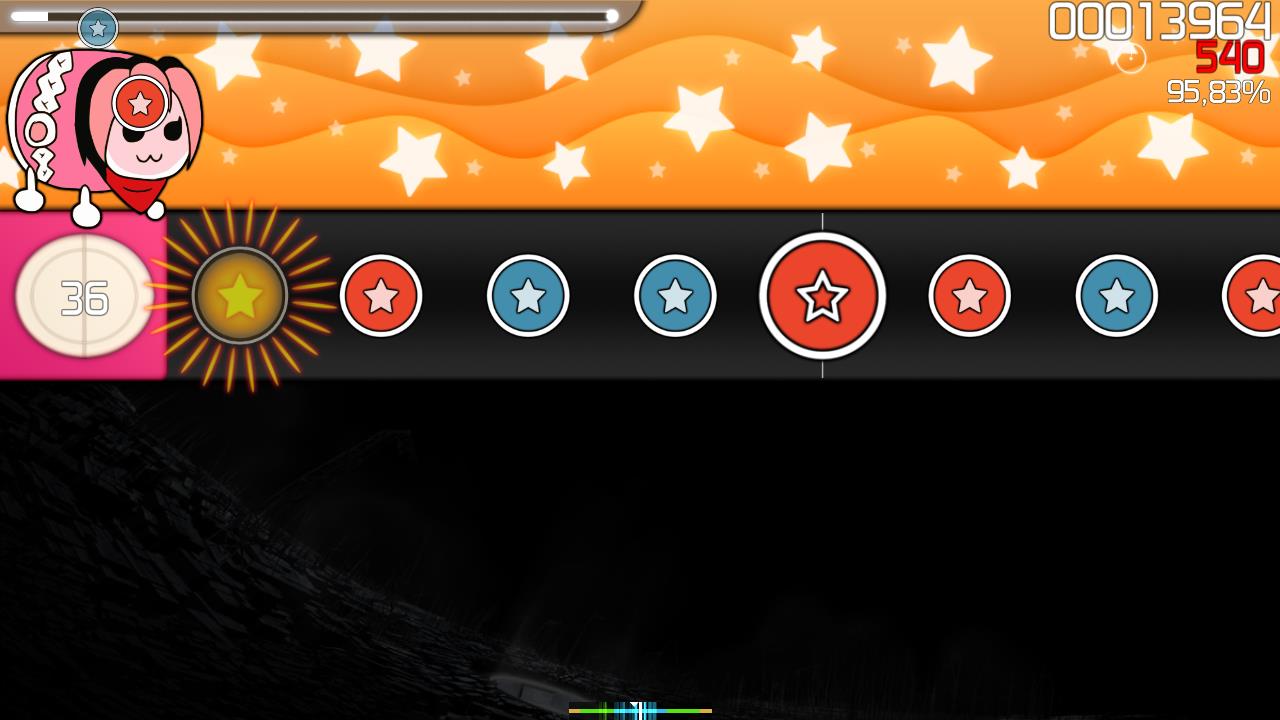 osu!taiko gameplay
Main page: osu!catch
In osu!catch, fruits of differing varieties fall from the top of the screen, and the player must catch them to the beat. To this end they control a catcher with a plate atop their head for catching said fruits. This mode is loosely based on a minigame inside of a Beatmania simulator, which itself is believed to be based on the EZ2CATCH mode from the EZ2DJ series. osu!catch's mascot is Yuzu, a blue-haired boy.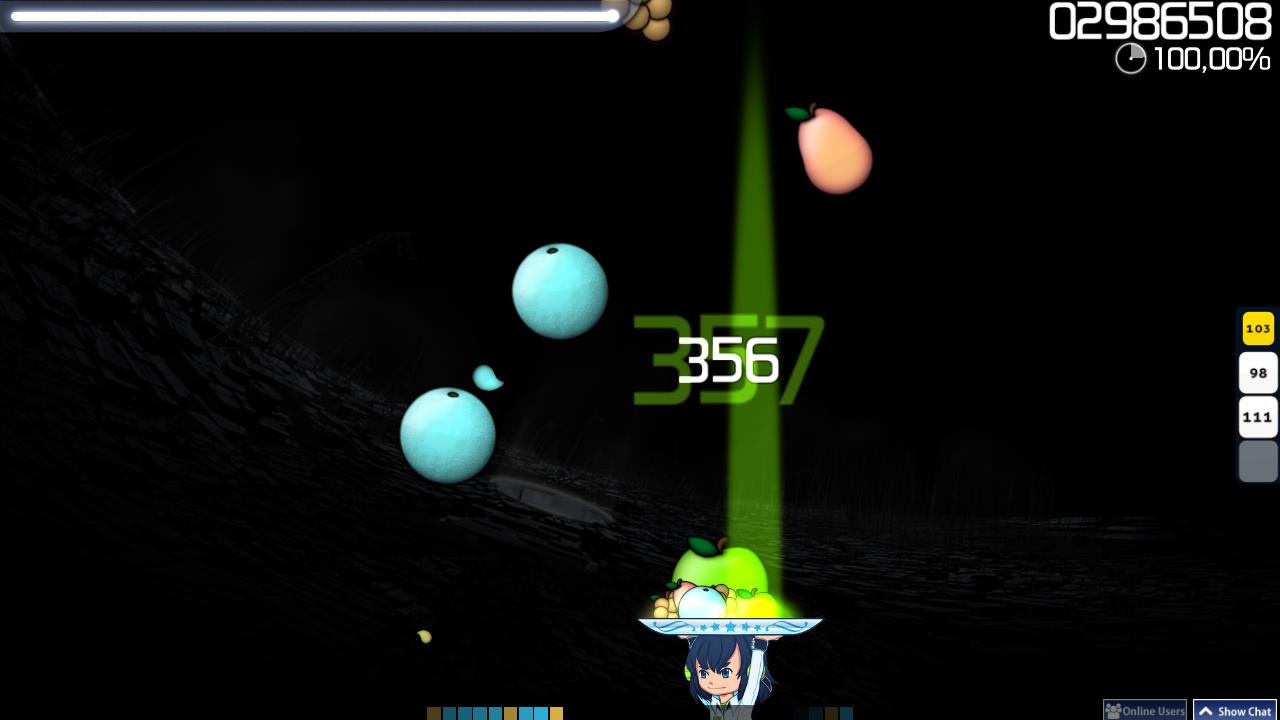 osu!catch gameplay
Main page: osu!mania
osu!mania is a vertical scrolling rhythm game (VSRG) mode designed as a piano simulator. It was chiefly introduced and implemented by woc2006, and is based on a variety of conveyor-type rhythm games (namely Dance Dance Revolution and Beatmania). osu!mania's mascots are the twins Mani and Mari, both with purple and light purple hair.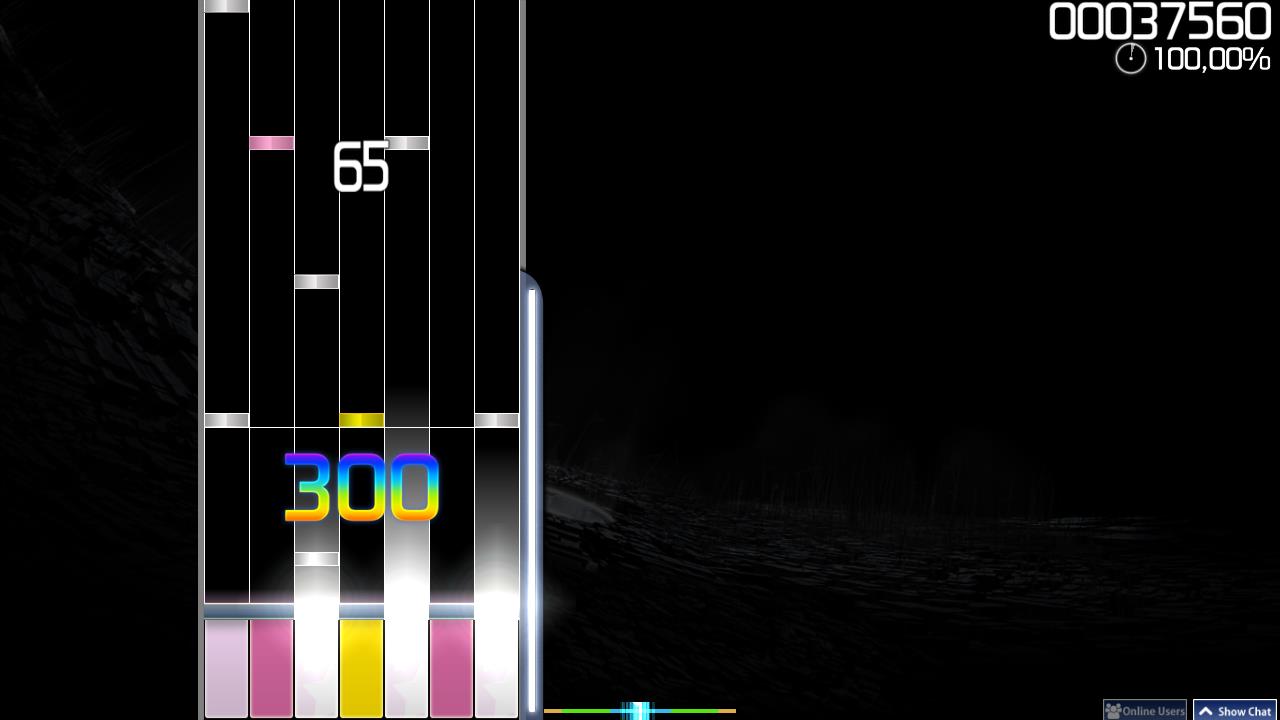 osu!mania gameplay