This page contains an outdated translation of the original content. Please check the
English version
for the most accurate information (and consider updating the translation if you are able to help out)!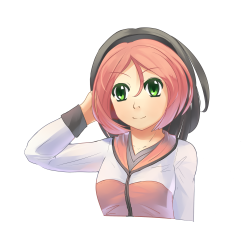 Pippi
Pippi
?
?
osu! (Mascotte ufficiale)

Taiko (come Pippidon)

Yandere Simulator (as NPC easter egg)
Sarumaru (Concept e arte originale)

Daru (Arte corrente)

crystalsuicune (pippidon)
Femmina
22/06/2008
?
(da aggiungere)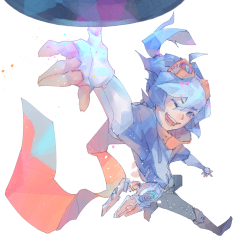 Yuzu
Yuzu
Yuzu
10/04/2000
172cm
Catch the Beat
Maschio
22/06/2014
65kg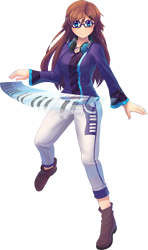 Maria
Maria
Maria
?
?
Mania
Femmina
03/04/2016
?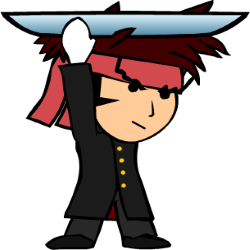 Ryuuta
一本木龍太 (Ryūta Ippongi)
Ryuuta
?
?
Catch the Beat (come chibi-Ryuuta) [sostituito da Yuzu],

pagina web di osu!(chibi-Ryuuta come Mascotte) [Ritirato]

Yandere Simulator (as NPC Easter Egg)
iNiS Corporation
Maschio
2008 [Ritirato:2014]
?
Lui è il leader dal sangue caldo della squadra del cibo. Ha una buona anima e aiuta le persone attorno a lui che sono in difficoltà alzandosi in piedi e combattendo per loro!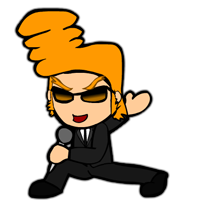 Agent J
Agent J
BA-2 (Beat Agent-2), J
?
?
iNiS Corporation
Maschio
2008 [Ritirato:2014]
?
Un'esperto in molti stili di ballo variando dall hip-hop al balletto classico, J può ipnotizare qualsiasi essere vivente.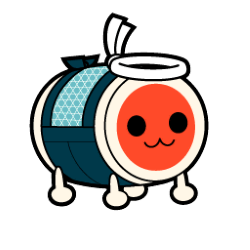 Don
和田どん (Wada Don)
Don, Don-chan
?
48cm
Yukiko Yokoo (横尾有希子) [Art]

Narahashi Miki (楢橋 美紀) [Voce]
Maschio
May 2008
100+ kg
Don è il protagonista della serie Taiko no Tatsujin. Lui è un tamburo di taiko con un contorno bianco e quattro gambe, una faccia rossa (che sembra essere arancione molibdeno), e un corpo blu chiaro. Il sogno di Donis è di condividere la bellezza di Taiko con il mondo. Tre anni sono passati da quando si è trasferito nella Casa Wada, ed è diventato abbastanza popolare nella città. Ha un appetito mostruoso e qualche volta ha una voglia espensiva di shopping nella Casa Wada che potrebbe andare in peggio. di solito finisce le frasi con un "Ta-don", che significa "Ba-dum" in Giapponese.