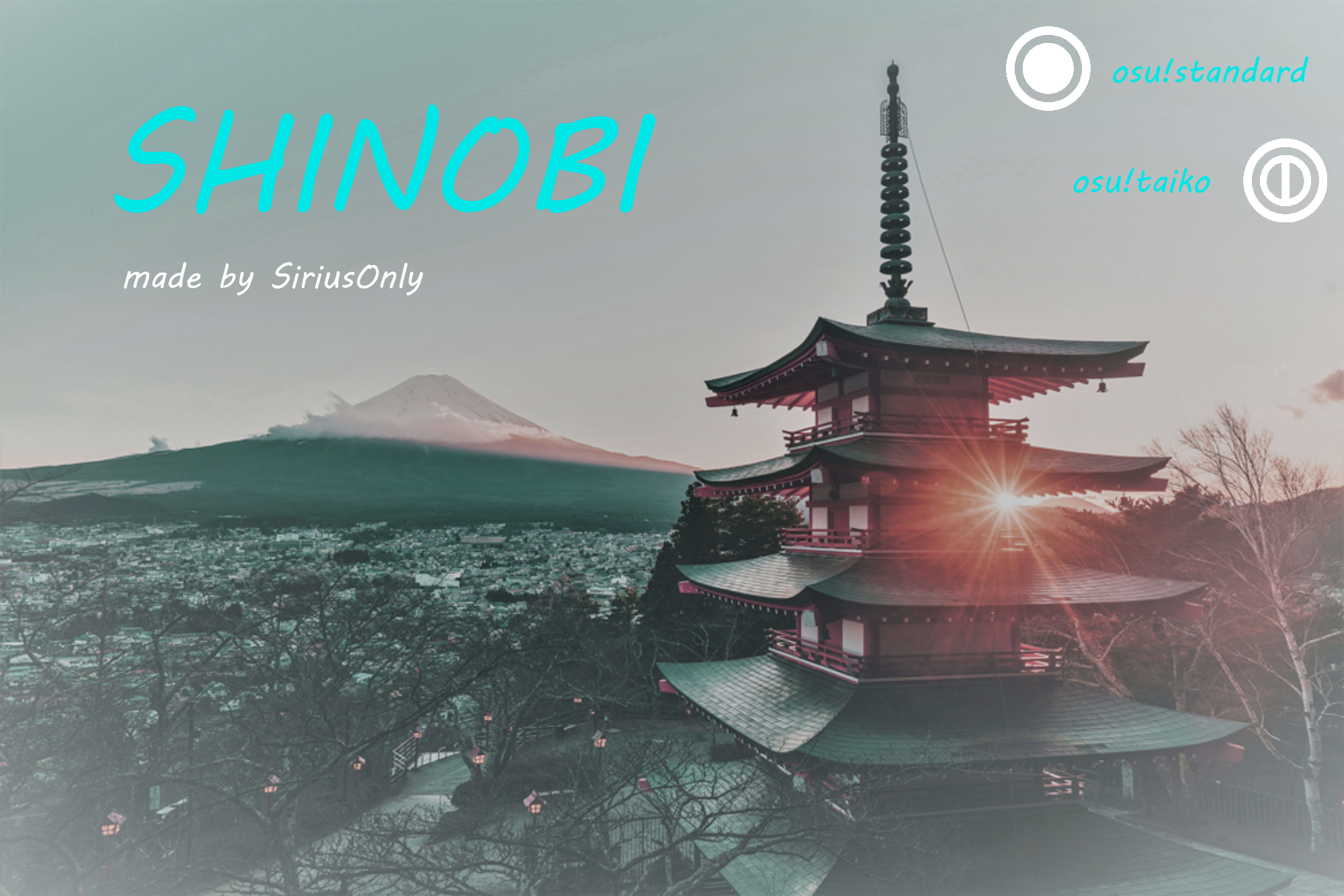 Hello fellas, this is my Skin submission for the 3rd skinning contest chromatic alteration.
This contest inspired me to try out skinning and this is my first ever try to create a skin.
This skin is meant to have the main Topic Ninja / Shinobi, thats why it has this name. I made a standard + taiko version, others aren't skinned.
Screenshots
Download
Hope you enjoy ^^