This page contains an outdated translation of the original content. Please check the
English version
for the most accurate information (and consider updating the translation if you are able to help out)!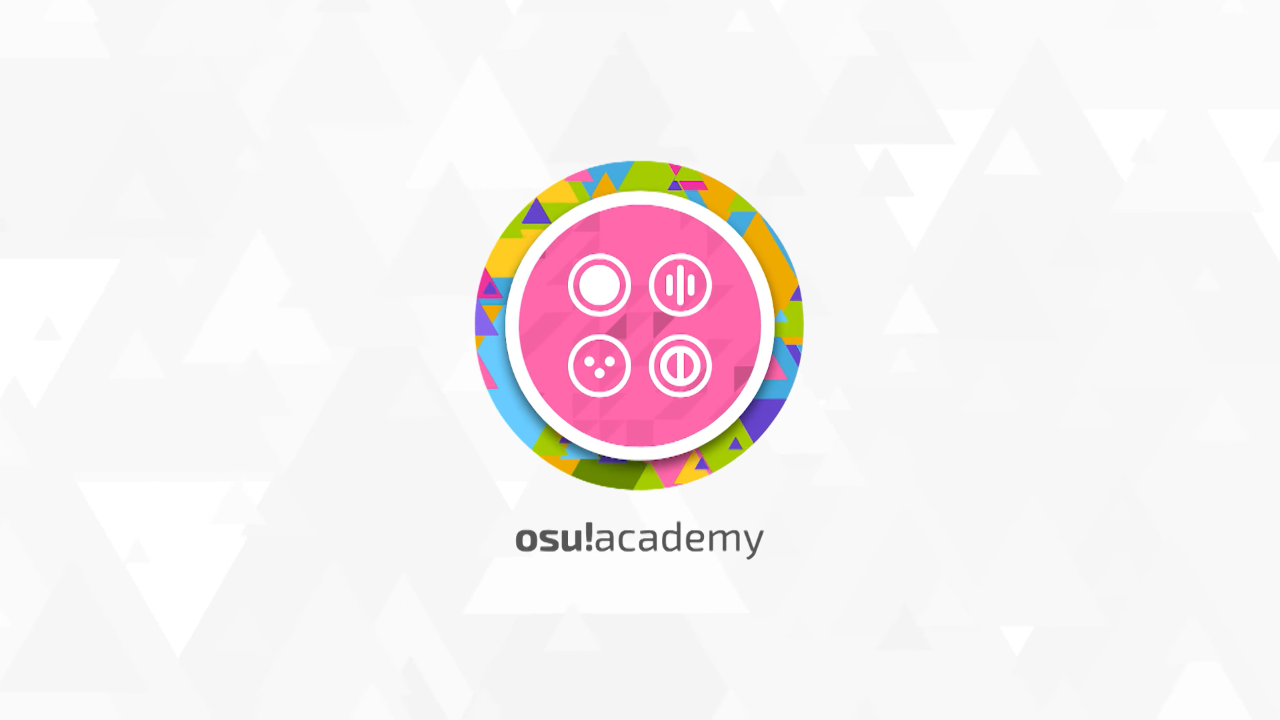 osu!academy logo
osu! academy zielt darauf, allen möglichen Aspekten in osu! einen umfassenden Einblick zu geben - vom Spielen bis zum Mappen und alles was dazwischen ist.
Wir hoffen dadurch, dass die neuen Spieler diese Videos informativ finden und ihnen mit Leichtigkeit dabei hilft eine steile Lehrkurve für das Spiel beizubehalten. Wenn sie Fragen oder Anmerkungen haben, leiten sie sie bitte an ztrot; er ist der primäre und fast alleinige Besitzer der osu! academy und daher sein Kanal.
Jetzt sogar mit einem Trailer.