Requested page is not yet translated to the selected language (português). Showing English version.
This article is incomplete and waiting on someone to expand it.

Fade In (FI) mod icon
For the full list of all mods, see: Game Modifiers
Not to be confused with Hidden (mod) or Flashlight (mod).
The Fade In mod is a game modifier for osu!mania that increases the difficulty of beatmaps by causing notes disappear and then fade in as they approach the judgement bar. Hence the name.
The speed at which the notes fade in is based on the combo, with higher combo causing the notes to fade in later and remain invisible longer. I.e., the notes fade in later and later the higher and higher a player increases their combo.
The fading size only stops when a 500x combo milestone is reached (at which point it covers about 70% of the playfield). If a combo is broken at any point, the fading size will revert to 0x combo size (which is about 20% of the playfield).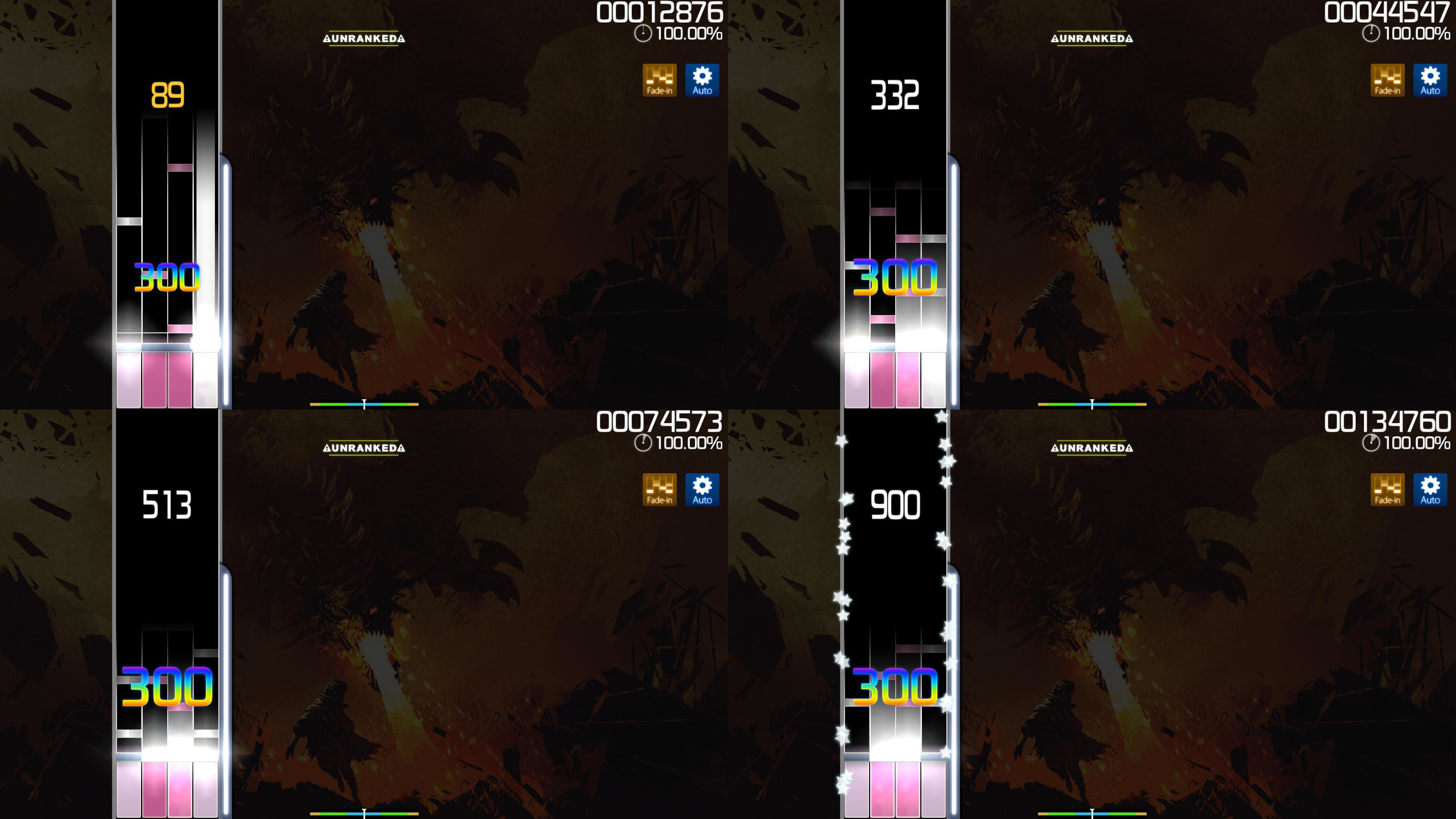 Gameplay with the Fade In mod at 89x combo (top-left), at 332x combo (top-middle), at 513x combo (top-right/bottom-left), and at 900x combo (bottom-right) in osu!mania