Requested page is not yet translated to the selected language (bahasa Indonesia). Showing English version.
So, I will show you a quick way how to remove one coloured backgrounds. Like in previous tutorial, same here, I am using GIMP and the picture you can see.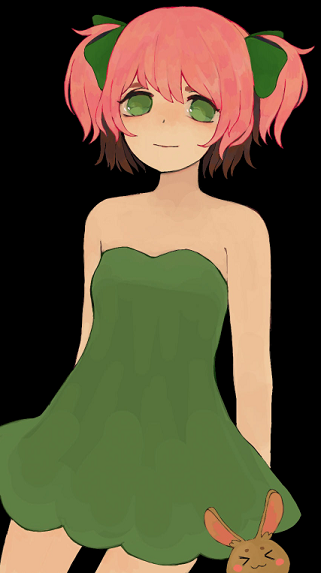 Picture
Select magic wand tool in "Add to current selection mode" (this will help to select few parts at once) and select every white space of background you don't want.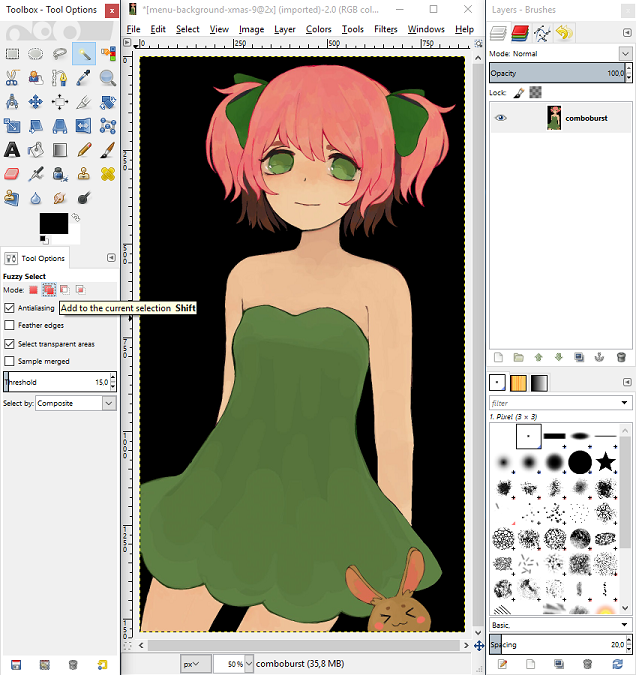 Tutorial Image 1
Now, we have selected background, we need to enlarge selection by 1px. Press Del to remove the selected background.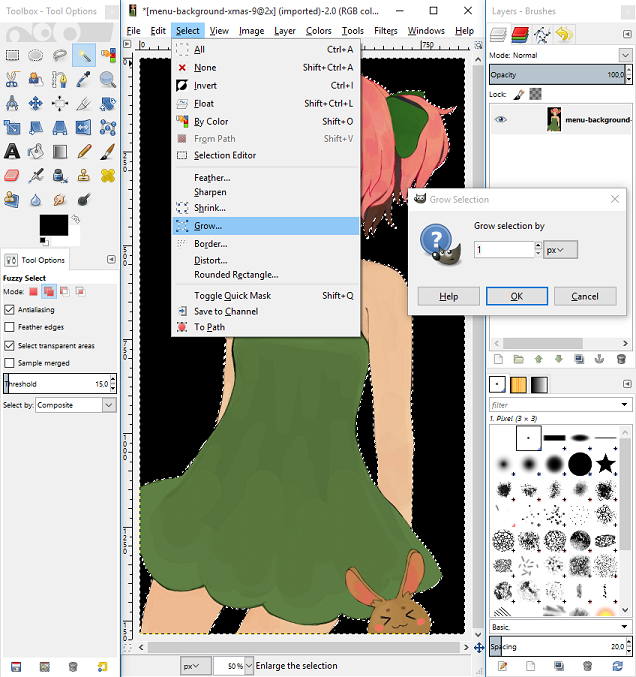 Tutorial Image 2
Time to use our filter to make the removed background transparent.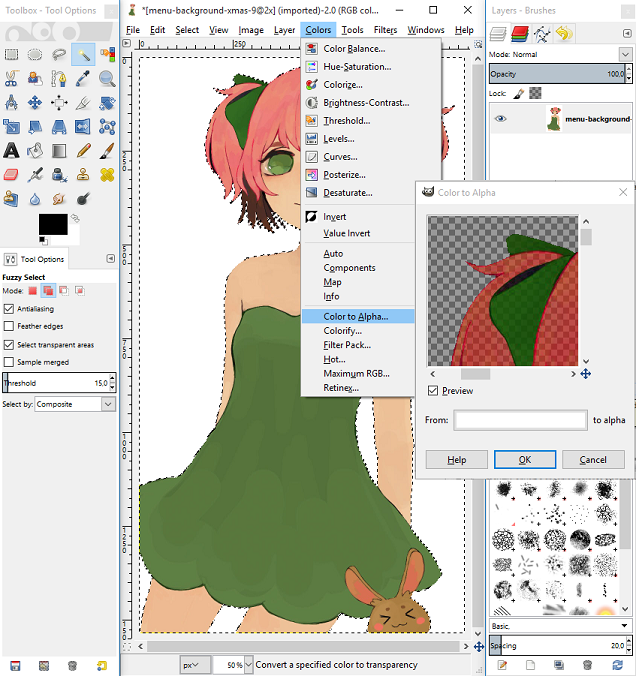 Tutorial Image 3
Sadly, after this there still will be some black spaces. Mostly in places with sharp angle. Choose Lasso tool and select with it these ugly places. Press Ctrl + F to repeat removing colour.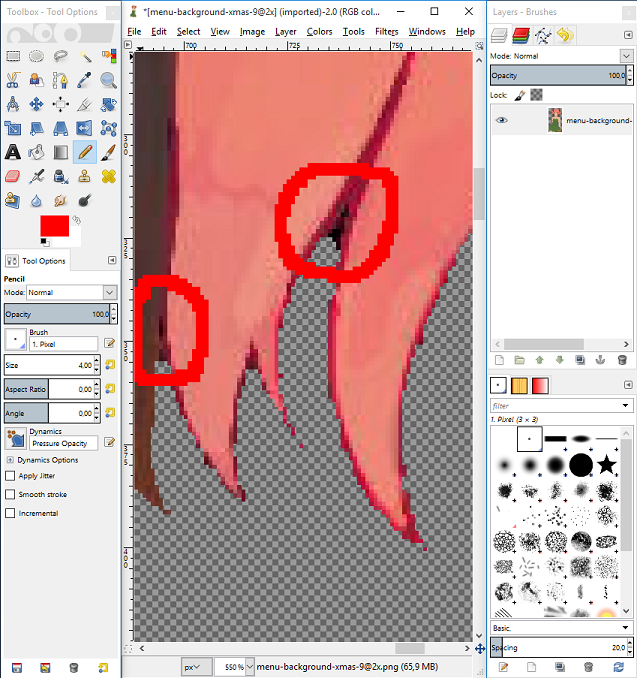 Tutorial Image 4
After removing any leftovers, your picture should be ready.
This method only works with one coloured background, but with it you can easily and quickly remove the background.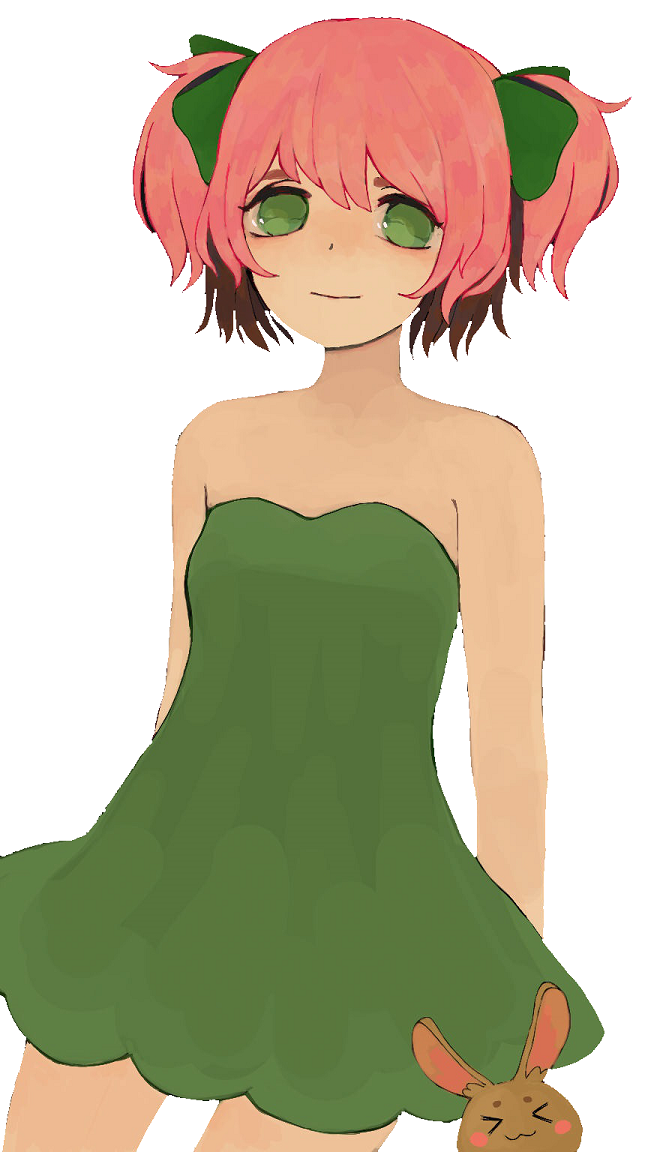 Results