This article is incomplete and waiting on someone to expand it.

Ikon mod Target Practice (TP)
Untuk melihat daftar keseluruhan dari semua mod, kunjungi: Game Modifier
Catatan: Mod Target Practice hanya dapat di akses menggunakan build Cutting Edge.
Singkatan: TP

Tipe: Spesial

Pengali Skor: 1.00x

Mode permainan yang cocok:
Catatan: Menggunakan mod Target Practice akan menjadikan sebuah unranked play.
Mod Target Practice adalah sebuah game modifier eksperimental yang menghapus semua hit object yang ada dan menggantinya dengan kumpulan "target" yang telah disederhanakan dan konsisten.
Saat bermain dengan menggunakan mod Target Practice, pemain akan dipersembahkan dengan kumpulan "target" yang perlahan-lahan semakin membesar dan semakin terang. Lalu, pemain harus menekan target-target yang ada saat mereka sudah cukup terang dan besar. Sebuah metronome akan dimainkan secara konsisten untuk memberitahukan kapan untuk menekan target yang ada.
Kegunaan mod ini hanyalah untuk bersenang-senang, tapi mod ini juga bisa digunakan untuk melatih agar mempertahankan tempo secara konsisten.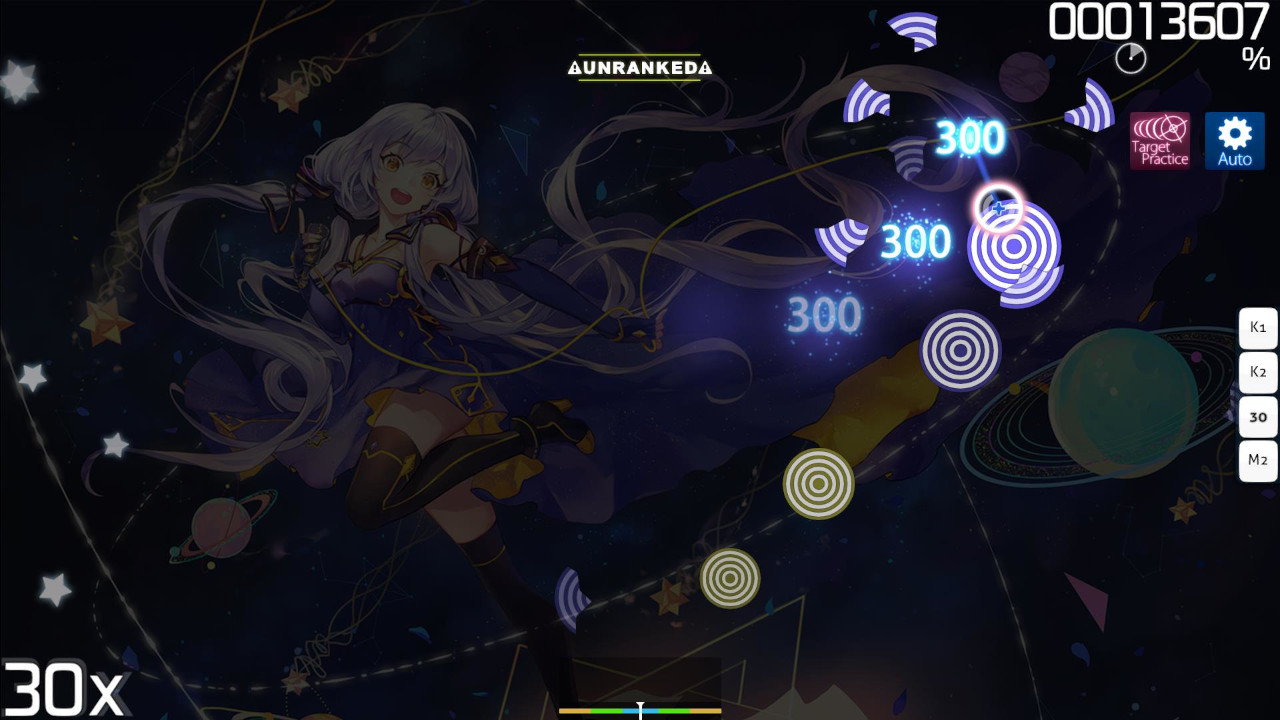 Tampilan permainan osu! menggunakan mod Target Practice
Ketika pemain gagal dalam sebuah map menggunakan mod Target Practice, pemain akan diantar ke layar peringkat, daripada layar saat fail.