Hello world and humans live within it. This is my first sekin. Like and surscribe. Thx to Microsoft.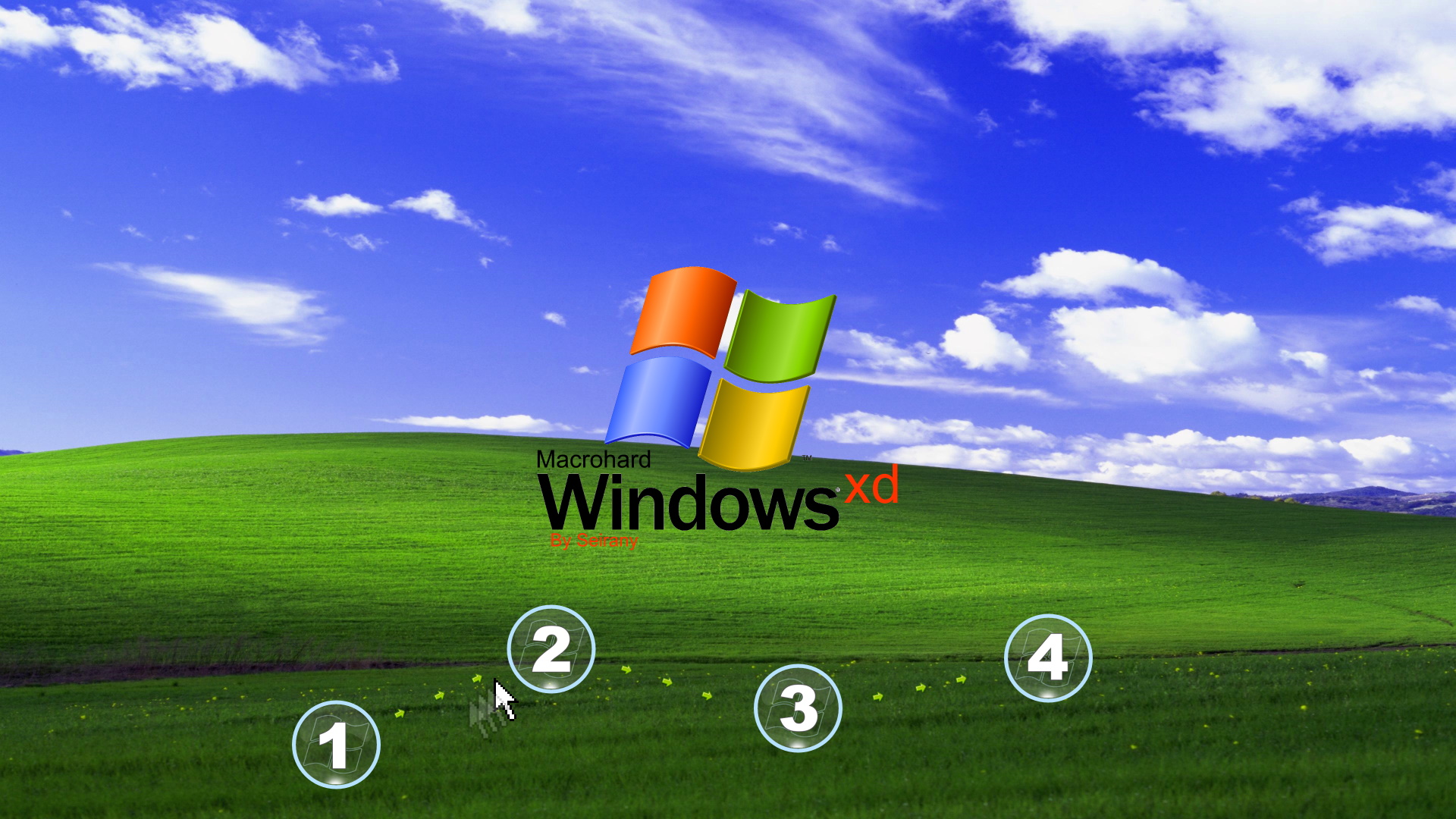 About
A sekin made out of boredom and free time (also waste time).
Made in a month, trying new setuff.
Plx comments.
Screenshots
song_selection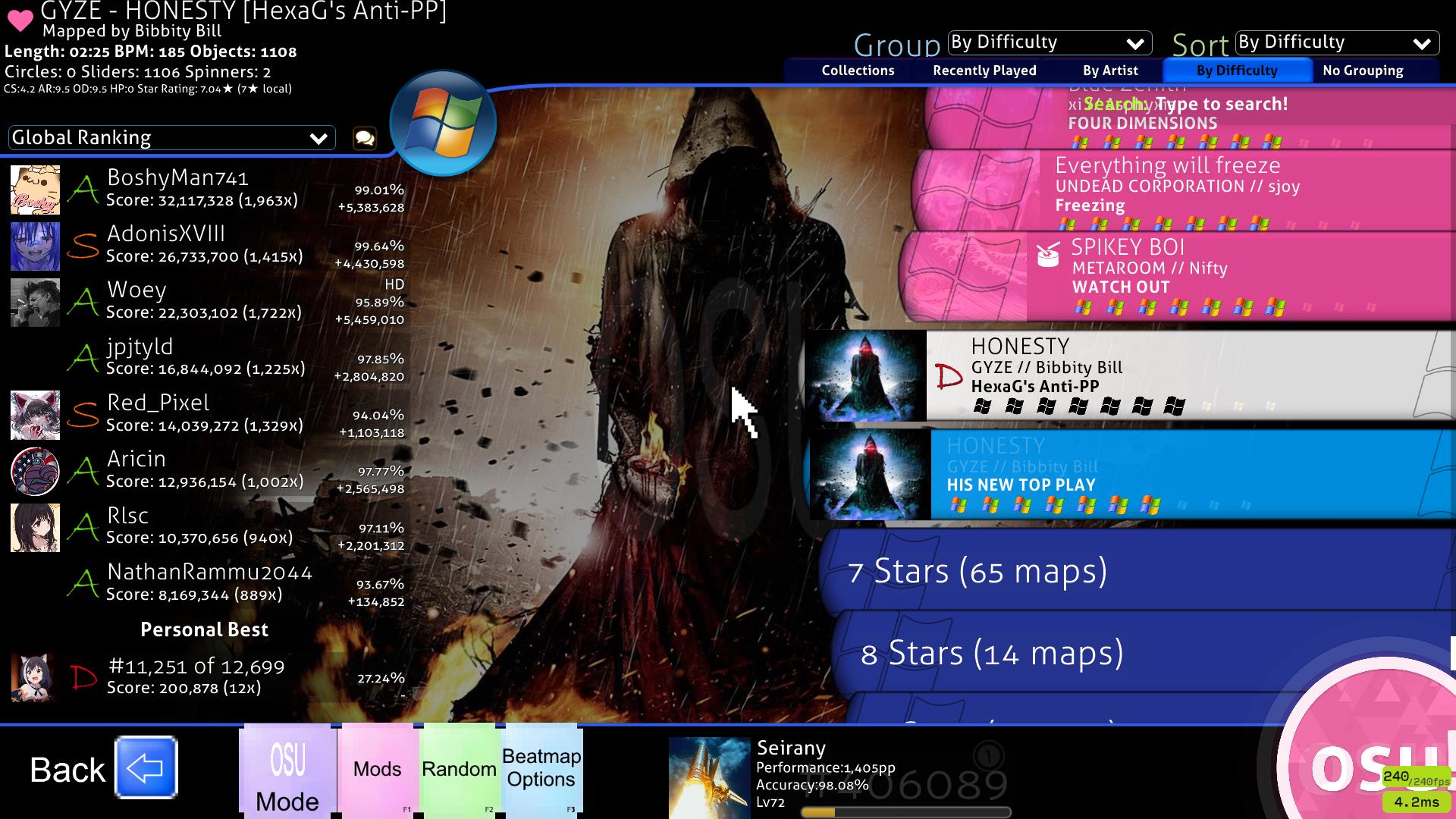 mod_selections
result_pages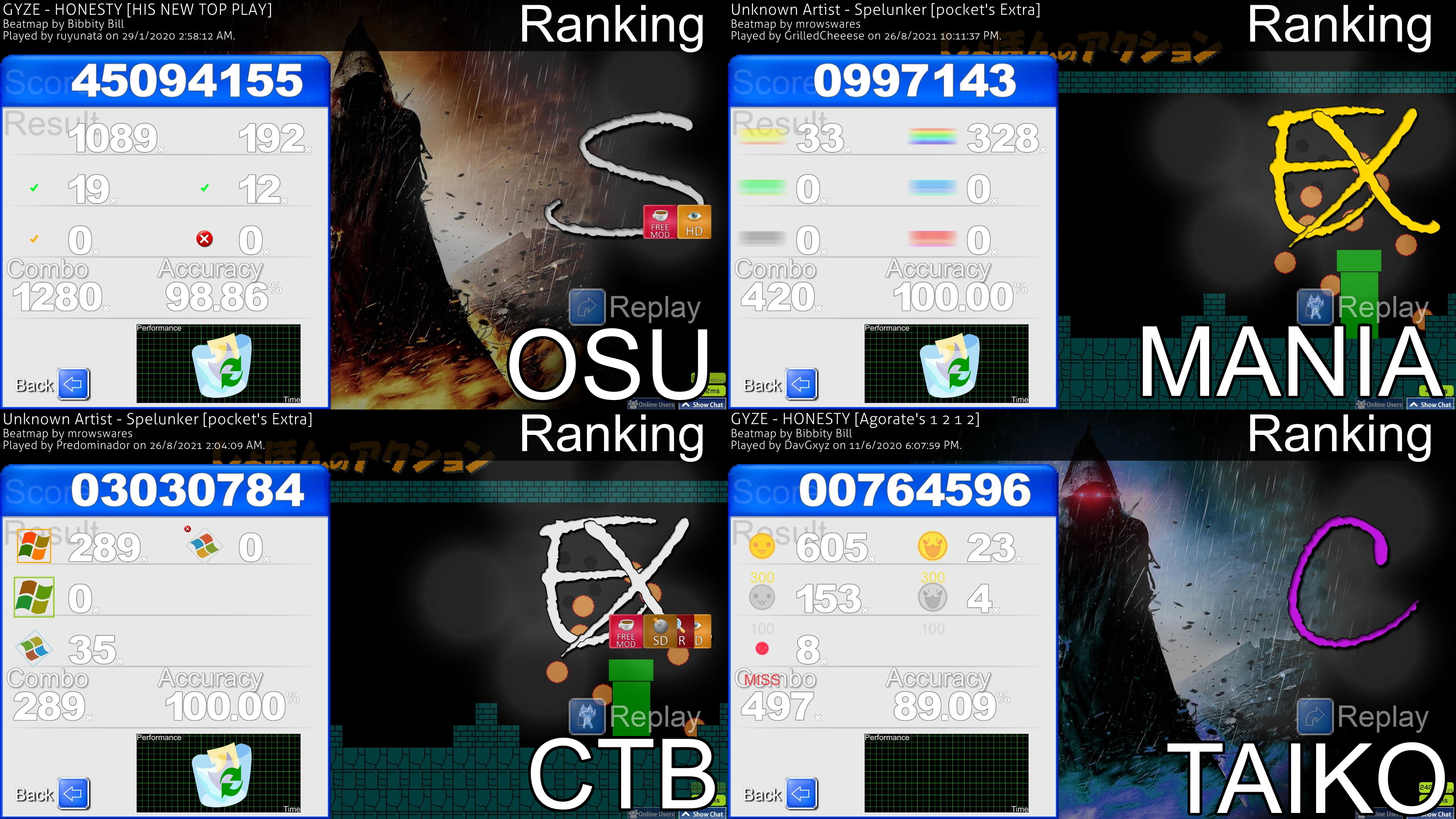 pause_menu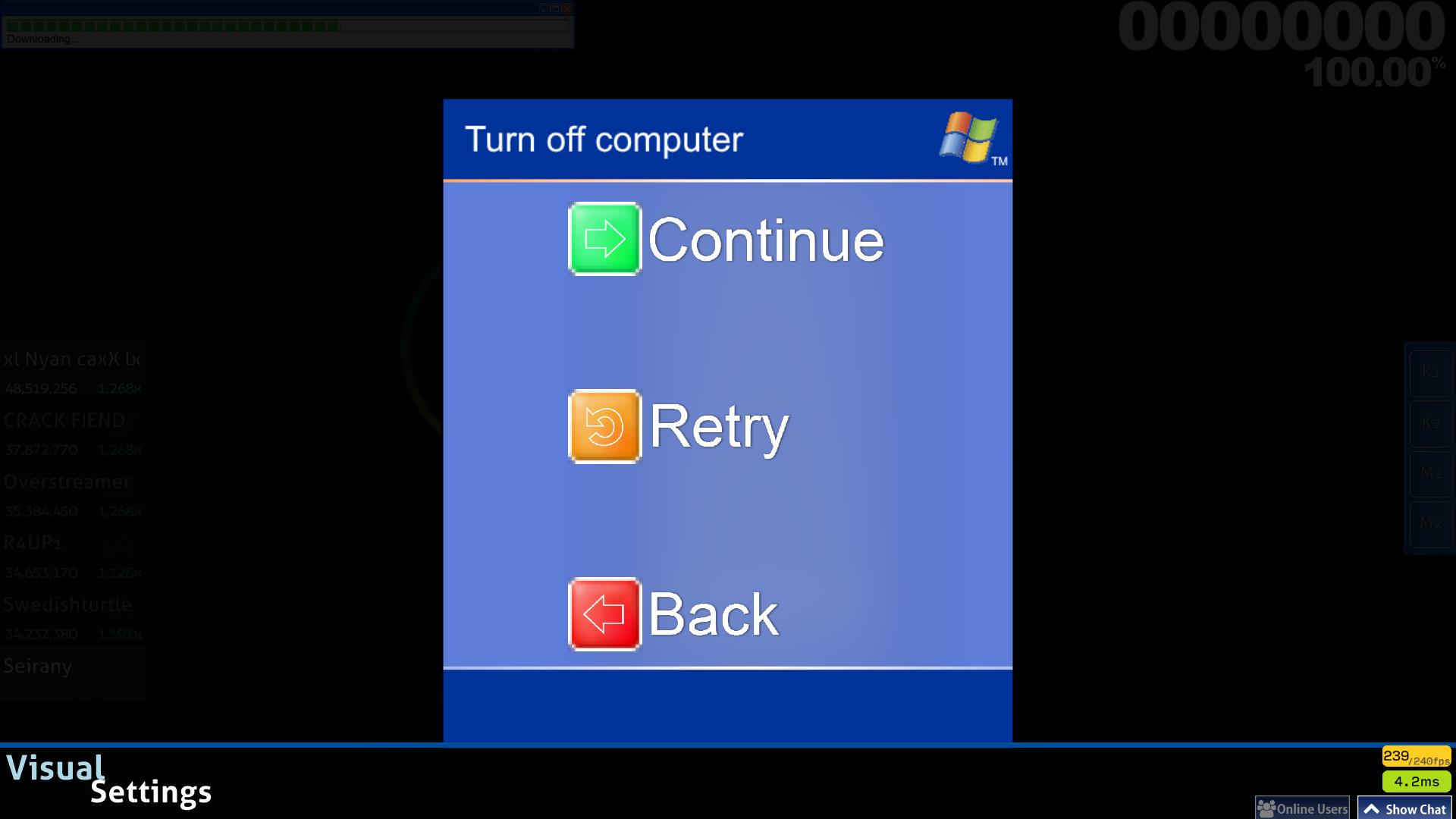 fail_menu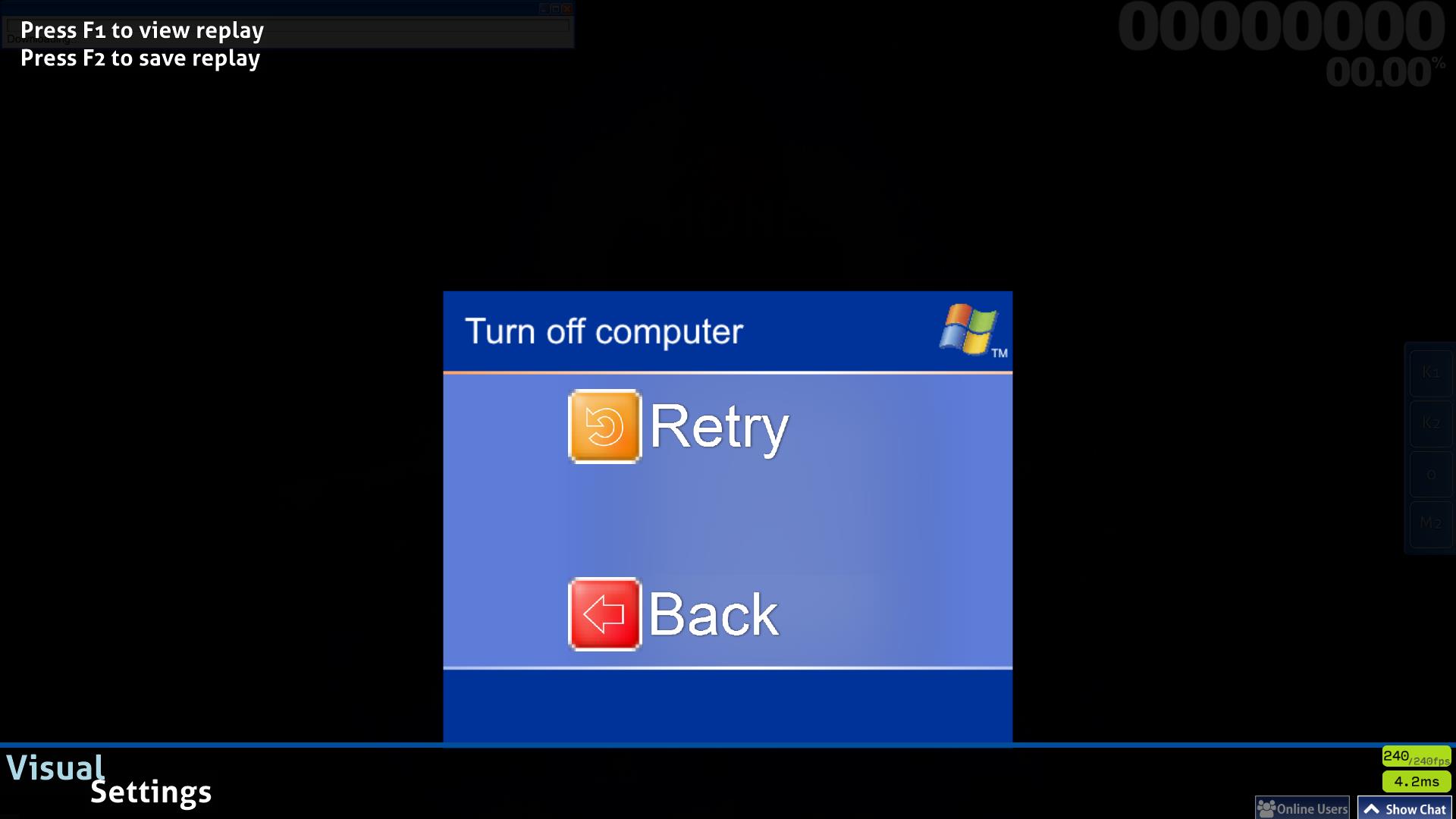 Section Pass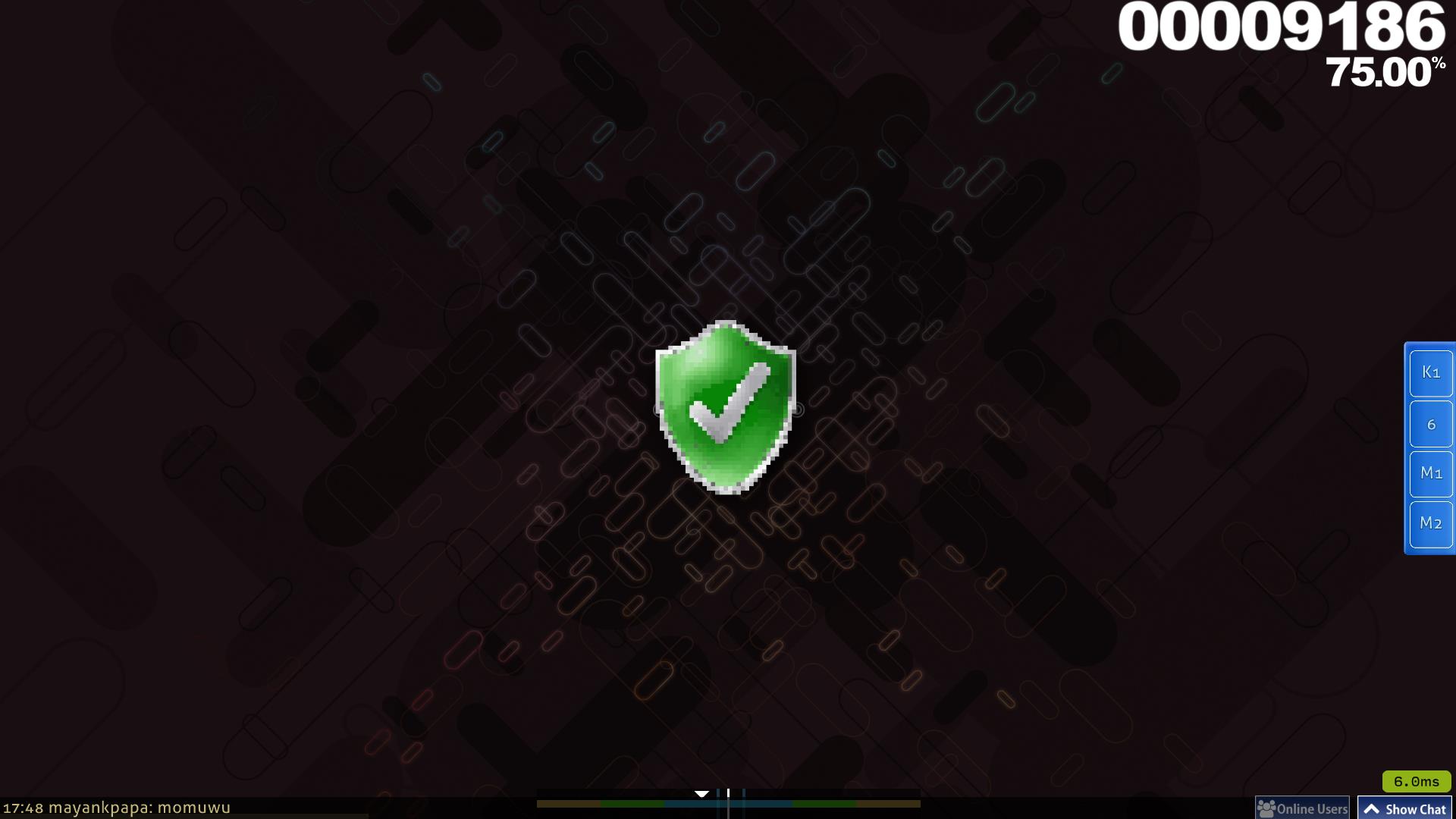 Section Fail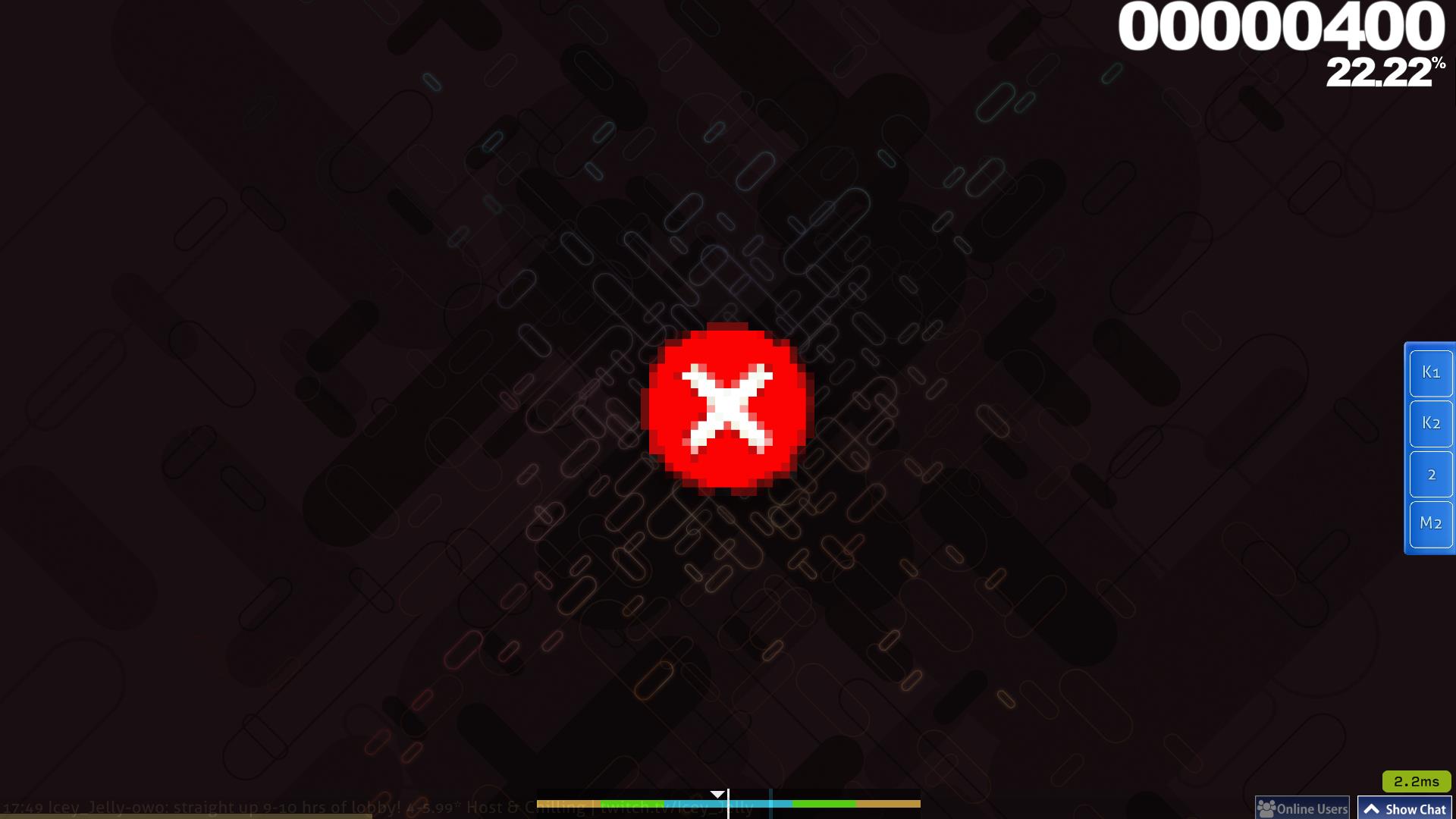 Spinner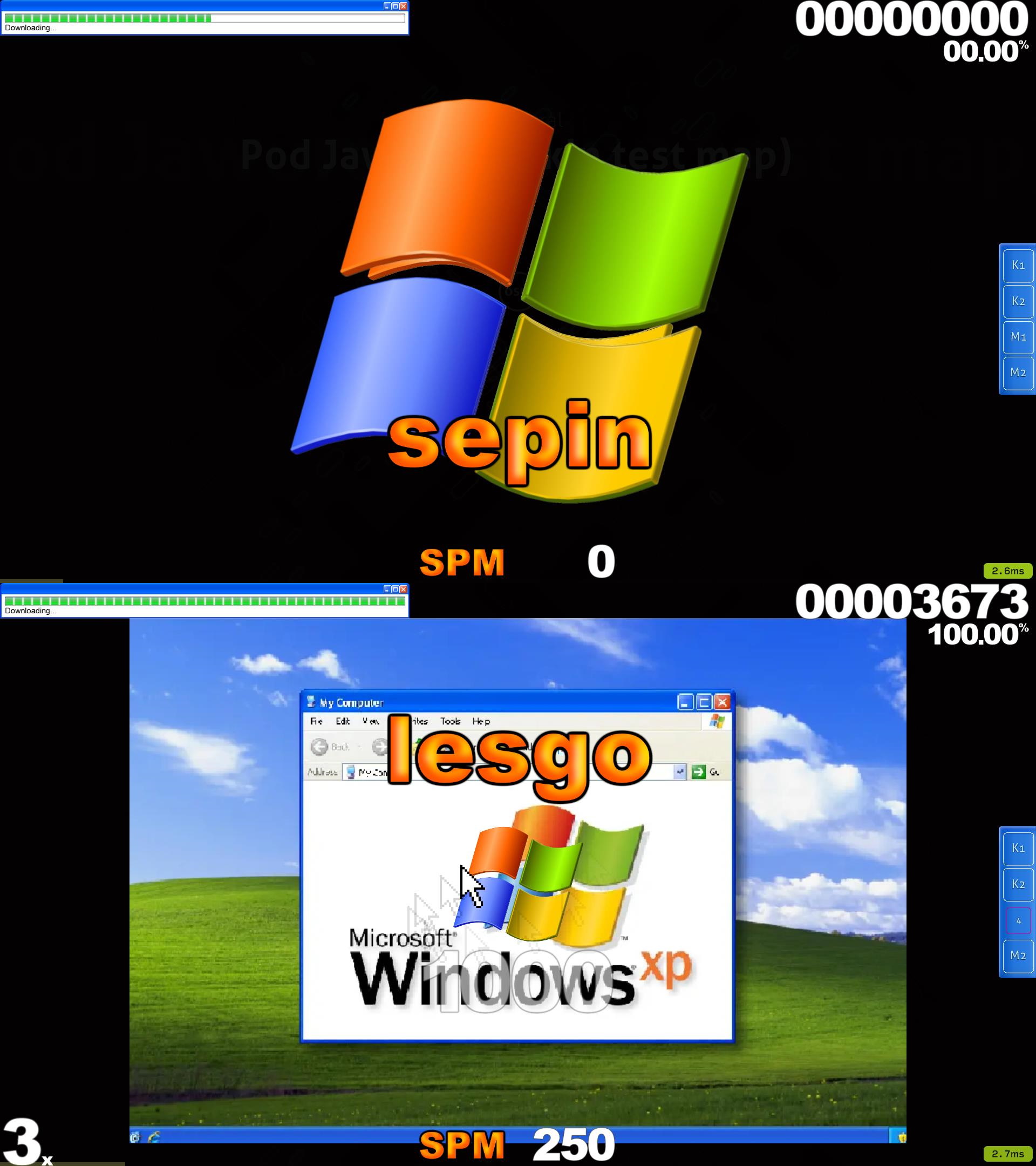 Some Gameplay 9 Keys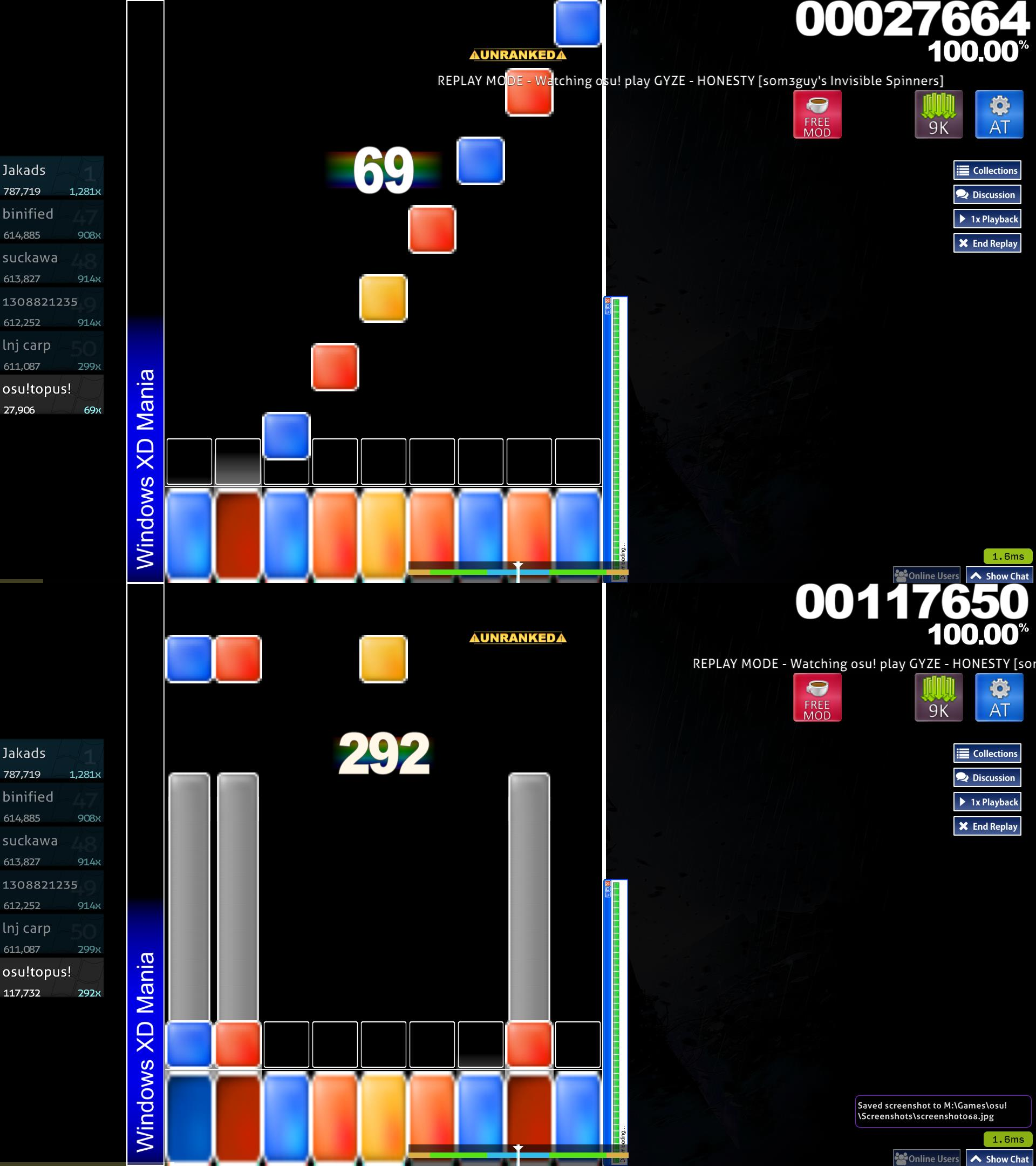 gameplaey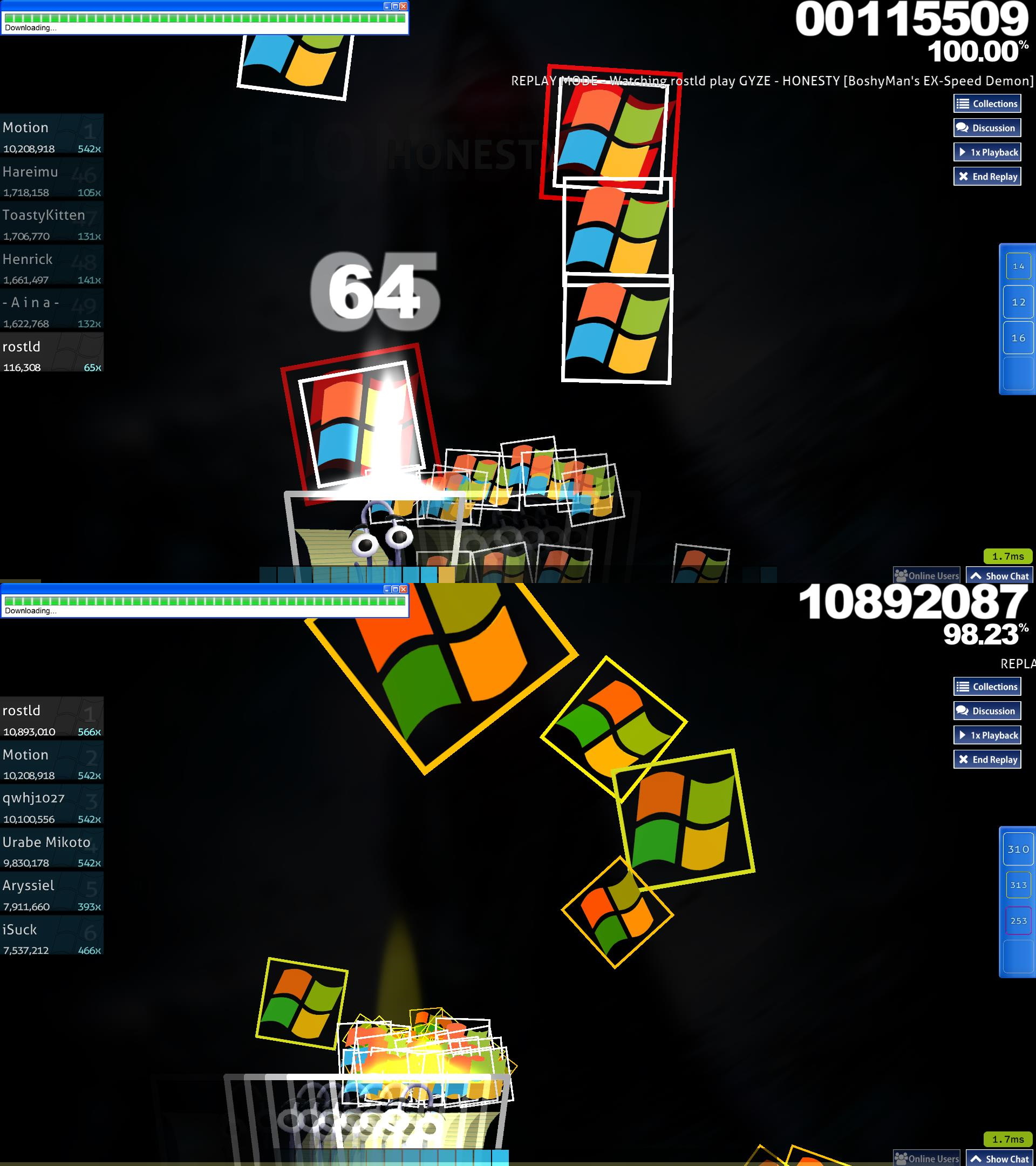 something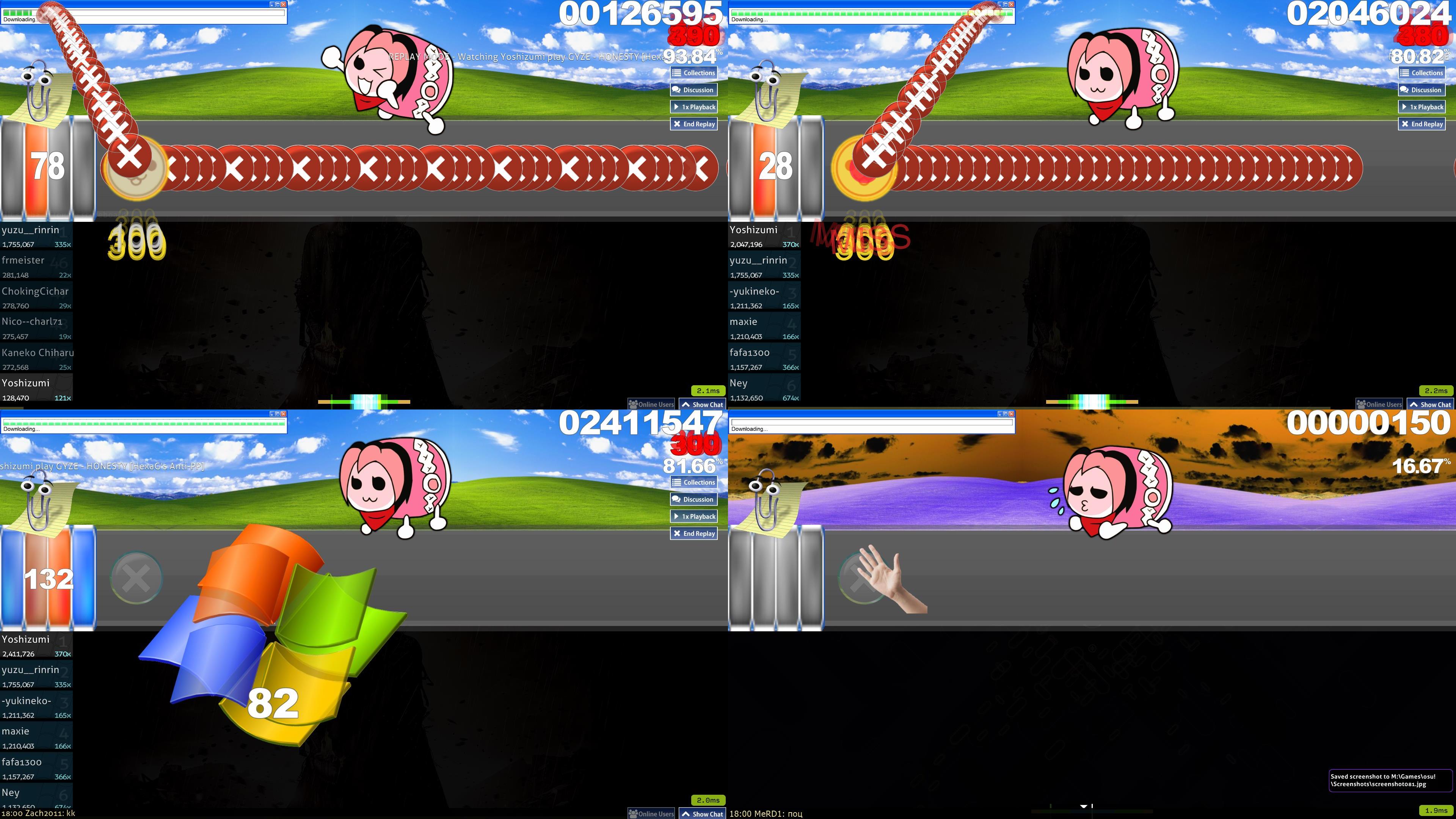 skip_btn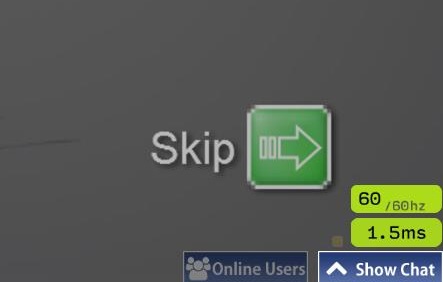 Imgur Gallery
Thats literally it.
Credits
- Microsoft
- Macrohard
- @Haikal09
- @k0uhai
Changelog
- Now you can download sekin on .osk filetype, aye.
- Remade hitcircles (now with combo colors, aye.)
- Remade reversearrow.
- Add something on mode selection.
- Minor changes on hitsound. (gameplay)

Download latest below there ok.
Download