Beatmap Listing » Chatmonchy - Make Up! Make Up!
Artist:
Chatmonchy
Circle Size:

Approach Rate:

Title:
Make Up! Make Up!
HP Drain:

Star Difficulty:

(2.20)
Creator:
peppy
Accuracy:

Length:
2:59 (2:09 drain)
Source:
Genre:
Pop (Japanese)
BPM:
530.973
Tags:
User Rating:
Success Rate:
Points of Failure:


(graph is accumulative, based on % at fail/retry)

30.5% (114710 of 376498 plays)

Submitted:
Ranked:
Nov 11, 2007
Apr 21, 2008
Rating Spread:

Favourited 281 times in total

Users that love this map: nintendoto, mtmcl, BiLLyRavEN, nullset, IMD007, pabloklao, 5ku112, Lucas, NT1996, Matma Rex, CzekoMisiek, maxman10, elite beat ouendan, AleX0314, pikenz, wolffk9, AniDachi, reirun, sotochama, xKarpfen and many more!
Options:
Modding / Discussion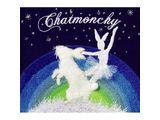 Decided to get this one finished off... had it lying around for quite a while now.
Wondering if there is one too many breaks in this version atm?
A normal/easy version will come with non-peppyspacing.
Edit: Normal added. Tell me if I need an easy as well.
Edit2: Spacing reductions on normal.
Haxwell is in the lead! ()
Score
1,933,666 (98.71%)
Max Combo
371
300 / 100 / 50
202 / 4 / 0
Misses
0
Geki (Elite Beat!)
40
Katu (Beat!)
3
Mods
HD,HR,NC,FL
Top 50 Scoreboard
| | Rank | Score | Accuracy | Player | Max Combo | 300 / 100 / 50 | Geki | Katu | Misses | Mods | |
| --- | --- | --- | --- | --- | --- | --- | --- | --- | --- | --- | --- |
| #1 | | 1,933,666 | 98.71% | Haxwell | 371 | 202&nbsp&nbsp/ 4 / 0 | 40 | 3 | 0 | HD,HR,NC,FL | Report |
| #2 | | 1,925,024 | 98.62% | brainslugs | 371 | 202&nbsp&nbsp/ 3 / 1 | 39 | 3 | 0 | HD,HR,DT,FL | Report |
| #3 | | 1,823,171 | 94.09% | jhonddr | 371 | 188&nbsp&nbsp/ 17 / 1 | 30 | 12 | 0 | HD,HR,DT,FL | Report |
| #4 | | 1,805,779 | 98.30% | Domi | 371 | 201&nbsp&nbsp/ 4 / 1 | 38 | 4 | 0 | HR,DT,FL | Report |
| #5 | | 1,775,567 | 96.76% | Kaori | 371 | 196&nbsp&nbsp/ 10 / 0 | 36 | 7 | 0 | HD,DT,FL | Report |
| #6 | | 1,765,740 | 100.00% | soparu | 371 | 206&nbsp&nbsp/ 0 / 0 | 43 | 0 | 0 | HD,HR,FL | Report |
| #7 | | 1,765,740 | 100.00% | WubWoofWolf | 371 | 206&nbsp&nbsp/ 0 / 0 | 43 | 0 | 0 | HD,HR,NC | Report |
| #8 | | 1,764,640 | 100.00% | ARN | 371 | 206&nbsp&nbsp/ 0 / 0 | 43 | 0 | 0 | HD,HR,DT | Report |
| #9 | | 1,762,440 | 100.00% | - SS or Quit - | 371 | 206&nbsp&nbsp/ 0 / 0 | 43 | 0 | 0 | HD,HR,DT | Report |
| #10 | | 1,761,340 | 100.00% | Guminis | 371 | 206&nbsp&nbsp/ 0 / 0 | 43 | 0 | 0 | HD,HR,DT | Report |
| #11 | | 1,758,040 | 100.00% | Xenzis | 371 | 206&nbsp&nbsp/ 0 / 0 | 43 | 0 | 0 | HD,HR,DT | Report |
| #12 | | 1,750,462 | 99.03% | _NotSoFast_ | 371 | 203&nbsp&nbsp/ 3 / 0 | 40 | 3 | 0 | HD,HR,NC | Report |
| #13 | | 1,749,853 | 98.71% | Debman | 371 | 202&nbsp&nbsp/ 4 / 0 | 39 | 4 | 0 | HD,HR,NC | Report |
| #14 | | 1,746,354 | 99.27% | gman | 371 | 204&nbsp&nbsp/ 1 / 1 | 41 | 1 | 0 | HD,HR,NC | Report |
| #15 | | 1,742,645 | 99.03% | kymotsujason | 371 | 203&nbsp&nbsp/ 3 / 0 | 40 | 3 | 0 | HD,HR,DT | Report |
| #16 | | 1,742,167 | 99.35% | Ookura Risona | 371 | 204&nbsp&nbsp/ 2 / 0 | 41 | 2 | 0 | HD,HR,NC | Report |
| #17 | | 1,738,852 | 99.35% | Moon Dancer | 370 | 204&nbsp&nbsp/ 2 / 0 | 41 | 2 | 0 | HD,HR,DT | Report |
| #18 | | 1,737,270 | 98.71% | Megumii | 371 | 202&nbsp&nbsp/ 4 / 0 | 40 | 3 | 0 | HD,HR,DT | Report |
| #19 | | 1,733,926 | 97.73% | waywern2012 | 371 | 199&nbsp&nbsp/ 7 / 0 | 37 | 6 | 0 | HD,HR,DT | Report |
| #20 | | 1,728,571 | 97.09% | BinJip | 371 | 197&nbsp&nbsp/ 9 / 0 | 35 | 8 | 0 | HD,HR,DT | Report |
| #21 | | 1,724,435 | 97.41% | 1xmiss | 371 | 198&nbsp&nbsp/ 8 / 0 | 37 | 6 | 0 | HD,HR,DT | Report |
| #22 | | 1,723,811 | 97.41% | Silynn | 371 | 198&nbsp&nbsp/ 8 / 0 | 36 | 7 | 0 | HD,HR,DT | Report |
| #23 | | 1,723,123 | 98.06% | electrolytes | 371 | 200&nbsp&nbsp/ 6 / 0 | 38 | 5 | 0 | HD,HR,DT | Report |
| #24 | | 1,714,797 | 98.30% | Nightelada | 371 | 201&nbsp&nbsp/ 4 / 1 | 39 | 3 | 0 | HD,HR,DT | Report |
| #25 | | 1,710,497 | 97.41% | Toyster | 371 | 198&nbsp&nbsp/ 8 / 0 | 37 | 6 | 0 | HD,HR,DT | Report |
| #26 | | 1,708,528 | 96.68% | Woey | 371 | 196&nbsp&nbsp/ 9 / 1 | 35 | 7 | 0 | HD,HR,NC | Report |
| #27 | | 1,708,390 | 96.12% | Oxia | 371 | 194&nbsp&nbsp/ 12 / 0 | 34 | 9 | 0 | HD,HR,DT | Report |
| #28 | | 1,706,562 | 97.41% | A Q U A | 371 | 198&nbsp&nbsp/ 8 / 0 | 35 | 8 | 0 | HD,HR,DT | Report |
| #29 | | 1,704,099 | 95.47% | kamq | 371 | 192&nbsp&nbsp/ 14 / 0 | 32 | 11 | 0 | HD,HR,DT | Report |
| #30 | | 1,704,041 | 97.09% | Ando BR | 371 | 197&nbsp&nbsp/ 9 / 0 | 36 | 7 | 0 | HD,HR,DT | Report |
| #31 | | 1,701,984 | 96.76% | Joe Castle | 371 | 196&nbsp&nbsp/ 10 / 0 | 35 | 8 | 0 | HD,HR,DT | Report |
| #32 | | 1,700,064 | 97.41% | ZirLgcy | 371 | 198&nbsp&nbsp/ 8 / 0 | 38 | 5 | 0 | HD,HR,DT | Report |
| #33 | | 1,698,857 | 96.76% | Clicks Lombardi | 371 | 196&nbsp&nbsp/ 10 / 0 | 35 | 8 | 0 | HD,HR,DT | Report |
| #34 | | 1,697,384 | 97.09% | Hulmy | 371 | 197&nbsp&nbsp/ 9 / 0 | 36 | 7 | 0 | HD,HR,NC | Report |
| #35 | | 1,695,083 | 96.68% | GameGear | 371 | 196&nbsp&nbsp/ 9 / 1 | 36 | 6 | 0 | HD,HR,NC,SD | Report |
| #36 | | 1,694,827 | 97.41% | thregium | 371 | 198&nbsp&nbsp/ 8 / 0 | 38 | 5 | 0 | HD,HR,FL | Report |
| #37 | | 1,693,823 | 95.47% | TheBronyGames | 371 | 192&nbsp&nbsp/ 14 / 0 | 33 | 10 | 0 | HD,HR,DT | Report |
| #38 | | 1,692,802 | 94.09% | kril ns | 371 | 188&nbsp&nbsp/ 17 / 1 | 32 | 10 | 0 | HD,HR,NC | Report |
| #39 | | 1,692,759 | 96.76% | Nussegge | 371 | 196&nbsp&nbsp/ 10 / 0 | 36 | 7 | 0 | HD,HR,DT | Report |
| #40 | | 1,692,319 | 96.12% | Protagonists | 371 | 194&nbsp&nbsp/ 12 / 0 | 35 | 8 | 0 | HD,HR,DT | Report |
| #41 | | 1,690,708 | 94.66% | Mefiu | 371 | 190&nbsp&nbsp/ 14 / 2 | 34 | 7 | 0 | HD,HR,DT | Report |
| #42 | | 1,690,549 | 94.58% | MrCrowley | 371 | 190&nbsp&nbsp/ 13 / 3 | 33 | 7 | 0 | HD,HR,DT | Report |
| #43 | | 1,690,472 | 96.68% | MelodyP | 371 | 196&nbsp&nbsp/ 9 / 1 | 35 | 7 | 0 | HD,HR,DT | Report |
| #44 | | 1,690,039 | 93.20% | Complier | 371 | 185&nbsp&nbsp/ 21 / 0 | 28 | 15 | 0 | HD,HR,DT | Report |
| #45 | | 1,689,968 | 96.36% | Digrick | 371 | 195&nbsp&nbsp/ 10 / 1 | 34 | 8 | 0 | HD,HR,DT | Report |
| #46 | | 1,687,402 | 95.47% | Paper | 371 | 192&nbsp&nbsp/ 14 / 0 | 32 | 11 | 0 | HD,HR,DT | Report |
| #47 | | 1,687,332 | 95.47% | jp7451 | 371 | 192&nbsp&nbsp/ 14 / 0 | 31 | 12 | 0 | HD,HR,DT,SD | Report |
| #48 | | 1,687,025 | 96.36% | MillhioreF | 371 | 195&nbsp&nbsp/ 10 / 1 | 33 | 9 | 0 | HD,HR,DT | Report |
| #49 | | 1,685,567 | 94.74% | NiceShinyStars | 371 | 190&nbsp&nbsp/ 15 / 1 | 31 | 11 | 0 | HD,HR,DT | Report |
| #50 | | 1,683,899 | 93.45% | Yuna- | 371 | 186&nbsp&nbsp/ 19 / 1 | 27 | 15 | 0 | HD,HR,DT | Report |