This page contains an outdated translation of the original content. Please check the
English version
for the most accurate information (and consider updating the translation if you are able to help out)!
Na maioria das telas no osu! você pode pressionar F8 ou clicar no botão Mostrar Chat no canto inferior direito para sobrepor o Painel do Chat na parte inferior da tela.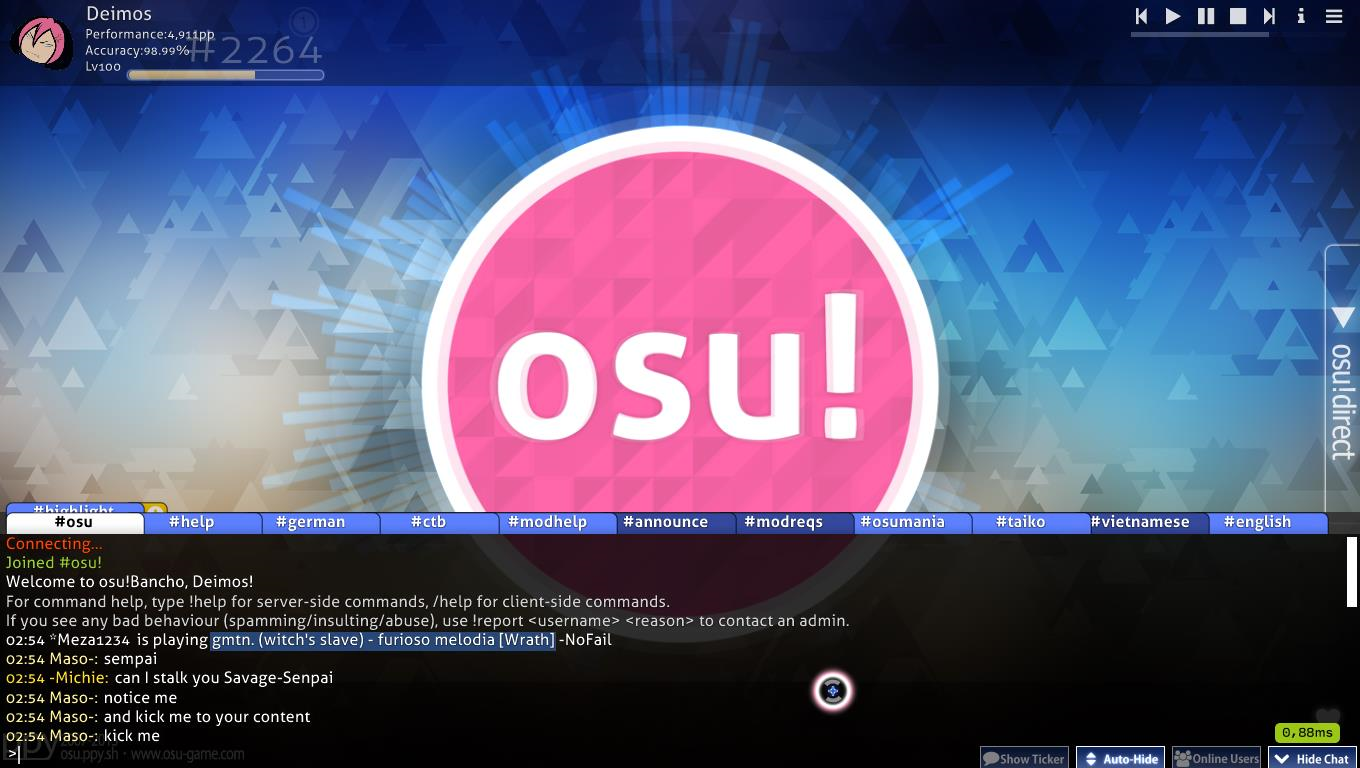 Chat Console
As abas listam os canais atualmente disponíveis. Simplesmente clique em uma aba para entrar no canal. Clique em New para mostrar uma lista de canais para se juntar.

As cores de nome de usuário representam sua classe:
White
Você
Pale
Outros usuários normais
Yellow
osu!supporter
Red
Membro do GMT ou Nomination Assessment Team
Green
Contém seu nome ou palavras chave que você adicionou para ativar um "highlight" (destacar). Uma copia da mensagem vai aparecer em um canal dedicado, #highlight, que contém todas essas linhas.
Blue
Mensagem Privada
Cyan
peppy, o criador do osu!
Pink
Banchobot
Clique na caixa Show Ticker para exibir a mensagem mais recente do chat na parte inferior da tela quando o console de chat não estiver visível.

Clique na caixa Auto-Hide para ocultar automaticamente o chat durante o jogo (com excessão da introdução, encerramento e breaks do beatmap).

Clique na caixa Ocultar Chat ou pressione F8 novamente para ocultar o console chat.