Artist:
Obsidia
Circle Size:

Approach Rate:

Title:
Crazy
HP Drain:

Star Difficulty:

(4.43)
Creator:
Drafura
Accuracy:

Length:
1:54 (1:42 drain)
Source:
Genre:
Unspecified (Other)
BPM:
170
Tags:
User Rating:
Success Rate:
Points of Failure:


(graph is accumulative, based on % at fail/retry)

5.6% (81 of 1449 plays)

Submitted:
Loved:
Apr 17, 2013
Feb 4, 2018
Rating Spread:

Favourited 13 times in total

Users that love this map: mulraf, Kyptoric, insaneplayer, XxEluveitiexX, Tephtunia, FABninja, choco_apple, arisa-, c-r-a-z-y123, Faith-Sama, Yui8, Zeinab, AgathaVital
Options:
Modding / Discussion
This map is in a LOVED state.
As such, it will not award any pp and leaderboards may be reset by the beatmap creator.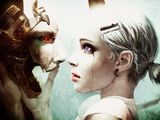 Etoile.
/!\ No hitsounds atm /!\
Rantanzyon is in the lead! ()
Score
6,113,641 (99.82%)
Max Combo
410
300 / 100 / 50
410 / 0 / 133
Misses
0
Geki (Elite Beat!)
60
Droplet misses
1
Mods
HD,HR
Top 50 Scoreboard
| | Rank | Score | Accuracy | Player | Max Combo | 300 / 100 / 50 | Geki | Droplet Miss | Misses | Mods | |
| --- | --- | --- | --- | --- | --- | --- | --- | --- | --- | --- | --- |
| #1 | | 6,113,641 | 99.82% | Rantanzyon | 410 | 410&nbsp&nbsp/ 0 / 133 | 60 | 1 | 0 | HD,HR | Report |
| #2 | | 6,112,541 | 99.82% | Awsumi | 410 | 410&nbsp&nbsp/ 0 / 133 | 60 | 1 | 0 | HD,HR | Report |
| #3 | | 5,482,406 | 100.00% | RAMPAGE88 | 410 | 410&nbsp&nbsp/ 0 / 134 | 60 | 0 | 0 | HD | Report |
| #4 | | 5,480,206 | 100.00% | ItsLexii | 410 | 410&nbsp&nbsp/ 0 / 134 | 60 | 0 | 0 | HD | Report |
| #5 | | 5,479,106 | 100.00% | -Ken | 410 | 410&nbsp&nbsp/ 0 / 134 | 60 | 0 | 0 | HD | Report |
| #6 | | 5,479,096 | 99.82% | Spectator | 410 | 410&nbsp&nbsp/ 0 / 133 | 60 | 1 | 0 | HD | Report |
| #7 | | 5,477,996 | 99.82% | DamnEasy | 410 | 410&nbsp&nbsp/ 0 / 133 | 60 | 1 | 0 | HD | Report |
| #8 | | 5,476,906 | 100.00% | AutoLs | 410 | 410&nbsp&nbsp/ 0 / 134 | 60 | 0 | 0 | HD | Report |
| #9 | | 5,475,806 | 100.00% | Roido | 410 | 410&nbsp&nbsp/ 0 / 134 | 60 | 0 | 0 | HD | Report |
| #10 | | 5,475,786 | 99.63% | YERTI | 410 | 410&nbsp&nbsp/ 0 / 132 | 60 | 2 | 0 | HD | Report |
| #11 | | 5,474,706 | 100.00% | lechuguin | 410 | 410&nbsp&nbsp/ 0 / 134 | 60 | 0 | 0 | HD | Report |
| #12 | | 5,474,696 | 99.82% | Convert | 410 | 410&nbsp&nbsp/ 0 / 133 | 60 | 1 | 0 | HD | Report |
| #13 | | 5,474,686 | 99.63% | monstratorfull | 410 | 410&nbsp&nbsp/ 0 / 132 | 60 | 2 | 0 | HD,SD | Report |
| #14 | | 5,181,100 | 100.00% | BoberOfDarkness | 410 | 410&nbsp&nbsp/ 0 / 134 | 60 | 0 | 0 | None | Report |
| #15 | | 5,181,100 | 100.00% | chickennando | 410 | 410&nbsp&nbsp/ 0 / 134 | 60 | 0 | 0 | None | Report |
| #16 | | 5,179,990 | 99.82% | Olib | 410 | 410&nbsp&nbsp/ 0 / 133 | 60 | 1 | 0 | None | Report |
| #17 | | 5,178,900 | 100.00% | Danti | 410 | 410&nbsp&nbsp/ 0 / 134 | 60 | 0 | 0 | None | Report |
| #18 | | 5,177,780 | 99.63% | FruktoLove | 410 | 410&nbsp&nbsp/ 0 / 132 | 60 | 2 | 0 | None | Report |
| #19 | | 5,177,490 | 94.30% | Morsay | 410 | 410&nbsp&nbsp/ 0 / 103 | 60 | 31 | 0 | None | Report |
| #20 | | 5,176,680 | 99.63% | Skyleia | 410 | 410&nbsp&nbsp/ 0 / 132 | 60 | 2 | 0 | None | Report |
| #21 | | 5,174,480 | 99.63% | murutattack | 410 | 410&nbsp&nbsp/ 0 / 132 | 60 | 2 | 0 | None | Report |
| #22 | | 5,131,580 | 99.63% | Zoggoth | 410 | 410&nbsp&nbsp/ 0 / 132 | 60 | 2 | 0 | None | Report |
| #23 | | 4,053,168 | 98.53% | insaneplayer | 350 | 404&nbsp&nbsp/ 0 / 132 | 56 | 2 | 6 | HD | Report |
| #24 | | 3,617,412 | 98.90% | [-naniwa-] | 326 | 408&nbsp&nbsp/ 0 / 130 | 58 | 4 | 2 | HD | Report |
| #25 | | 3,470,030 | 99.63% | Artenius | 322 | 409&nbsp&nbsp/ 0 / 133 | 59 | 1 | 1 | None | Report |
| #26 | | 2,974,670 | 98.53% | squaggly | 282 | 407&nbsp&nbsp/ 0 / 129 | 59 | 5 | 3 | None | Report |
| #27 | | 2,866,040 | 98.90% | Karma | 294 | 406&nbsp&nbsp/ 0 / 132 | 56 | 2 | 4 | None | Report |
| #28 | | 2,497,200 | 98.71% | GrochuZJ | 269 | 405&nbsp&nbsp/ 0 / 132 | 56 | 2 | 5 | None | Report |
| #29 | | 1,430,690 | 97.06% | DerMeister99 | 157 | 399&nbsp&nbsp/ 0 / 129 | 54 | 5 | 11 | None | Report |
| #30 | | 1,337,040 | 97.61% | - Syamu - | 145 | 401&nbsp&nbsp/ 0 / 130 | 54 | 4 | 9 | None | Report |
| #31 | | 1,151,680 | 98.35% | NoitaKuningas | 121 | 403&nbsp&nbsp/ 0 / 132 | 54 | 2 | 7 | None | Report |
| #32 | | 755,150 | 96.51% | Phantom_Stella | 81 | 396&nbsp&nbsp/ 0 / 129 | 50 | 5 | 14 | None | Report |
| #33 | | 747,350 | 95.96% | sweetbravery | 96 | 395&nbsp&nbsp/ 0 / 127 | 49 | 7 | 15 | None | Report |
| #34 | | 544,530 | 94.67% | HerpKiller | 59 | 392&nbsp&nbsp/ 0 / 123 | 46 | 11 | 18 | None | Report |
| #35 | | 470,730 | 94.12% | Dahcreeper | 123 | 388&nbsp&nbsp/ 0 / 124 | 45 | 10 | 22 | EZ | Report |
| #36 | | 302,012 | 87.50% | Fandy1 | 69 | 361&nbsp&nbsp/ 0 / 115 | 36 | 19 | 49 | NF,HD | Report |
| #37 | | 291,079 | 89.71% | arisa- | 72 | 366&nbsp&nbsp/ 0 / 122 | 40 | 12 | 44 | NF,DT | Report |
| #38 | | 72,840 | 41.18% | SiDYuk | 7 | 153&nbsp&nbsp/ 0 / 71 | 0 | 63 | 257 | NF | Report |
| #39 | | 68,920 | 36.21% | guga357 | 4 | 131&nbsp&nbsp/ 0 / 66 | 0 | 68 | 279 | NF | Report |
| #40 | | 67,610 | 40.26% | IceCreamDiva | 8 | 160&nbsp&nbsp/ 0 / 59 | 1 | 75 | 250 | NF | Report |
| #41 | | 56,770 | 29.78% | Heulminated | 3 | 114&nbsp&nbsp/ 0 / 48 | 0 | 86 | 296 | NF | Report |