Beatmap Listing » Linked Horizon - Guren no Yumiya (TV Size)
Artist:
Linked Horizon
Circle Size:

Approach Rate:

Title:
Guren no Yumiya (TV Size)
HP Drain:

Star Difficulty:

(4.40)
Creator:
Kuria
Accuracy:

Length:
1:28 (1:28 drain)
Source:
Shingeki no Kyojin
Genre:
Anime (Japanese)
BPM:
180.68
Tags:
envi qoot8123 darksonic saten-san saten alacat attack on titan opening production ig yuki kaji eren jaeger mikasa ackerman revo sound
User Rating:
Success Rate:
Points of Failure:


(graph is accumulative, based on % at fail/retry)

22.7% (38418 of 169163 plays)

Submitted:
Ranked:
Apr 10, 2013
Apr 27, 2013
Rating Spread:

Favourited 6570 times in total

Users that love this map: smudo, k12245945, taka244, Dangaard, Guinea Pig Lord, slowlancer, SchoKoala, Hero Of Time, Naruto1213, sakurina_k, esupii, -Amu-chan, LilMikan101, whitedied, Peresef, sd3756755, vul35j, 20w38, King J-Der, Leidian and many more!
Options:
Modding / Discussion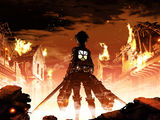 Jiyuu no Tsubasa
l
FULL VERSION BY MEIIKYUU
i'm using this space to tell the world about my map. It helps to include a list of changes when my map is modded!
Guren no Yumiya by Linked Horizon, from the ongoing anime 2013 "Attack on Titan"
Believe or not, i'm mapped this right after reading all the manga of this title, and i'm reading that manga after i watch the first episode of this anime. Just guess it by yourself how affected myself by this show lol
Mikasa ❤
log:
4/10/2013 Saten will cover the easy diff (plan)
4/10/2013 alacat will cover the normal diff (plan)
4/10/2013 Darksonic will cover the hard diff (plan)
4/10/2013 changing the mp3 file
4/11/2013 change the mp3 again (damn looking for the HQ version of this song is so hard)
4/11/2013 adding my version of hard diff (temporary), remove it afterwards lol
4/12/2013 trying to make the Skin (plan)
4/12/2013 adding Darksonic's Hard, adding the different background for it
4/12/2013 adding Saten's Easy, use different background too
4/12/2013 qoot8123 will cover the taiko diff (plan)
4/12/2013 change insane background, adding comboburst
4/13/2013 adding alacat's Normal, use different background, finally all the standard diff is done
4/13/2013 adding qoot's taiko diff, with different background too
4/13/2013 adding lyrics SB
4/14/2013 change all standard bg with a same picture afterall, i'm ended up loving alacat's bg too much >_<
4/17/2013 somehow i happened to be able to make the custom hitcircle, yesh!
4/22/2013 bubbled finally T__T
4/27/2013 ranked finally T__T
fun fact: 130 favorite before ranked
badass eye is badass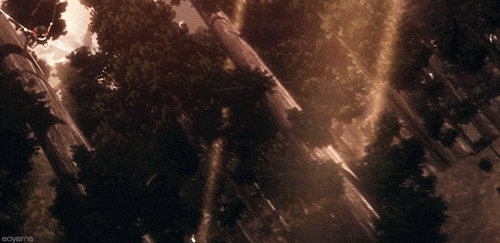 enjoy!
soon.....
in progress lol...
Tai_Archaeo is in the lead! ()
Score
795,500 (98.74%)
Max Combo
596
300 / 100 / 50
581 / 15 / 0
Misses
0
Geki (Elite Beat!)
6
Katu (Beat!)
1
Mods
HD,HR,FL
Top 50 Scoreboard
| | Rank | Score | Accuracy | Player | Max Combo | 300 / 100 / 50 | Geki | Katu | Misses | Mods | |
| --- | --- | --- | --- | --- | --- | --- | --- | --- | --- | --- | --- |
| #1 | | 795,500 | 98.74% | Tai_Archaeo | 596 | 581&nbsp&nbsp/ 15 / 0 | 6 | 1 | 0 | HD,HR,FL | Report |
| #2 | | 790,520 | 98.57% | Midnaait | 596 | 579&nbsp&nbsp/ 17 / 0 | 0 | 0 | 0 | HD,HR,FL | Report |
| #3 | | 764,598 | 100.00% | TKS | 596 | 596&nbsp&nbsp/ 0 / 0 | 18 | 0 | 0 | HD,DT | Report |
| #4 | | 764,598 | 100.00% | asuasu_yura | 596 | 596&nbsp&nbsp/ 0 / 0 | 28 | 0 | 0 | HD,NC | Report |
| #5 | | 763,110 | 99.92% | Tenchaa | 596 | 595&nbsp&nbsp/ 1 / 0 | 7 | 0 | 0 | HD,NC | Report |
| #6 | | 762,417 | 99.66% | - - - - - | 596 | 592&nbsp&nbsp/ 4 / 0 | 0 | 0 | 0 | HD,NC | Report |
| #7 | | 758,372 | 99.16% | -RizuMu | 596 | 586&nbsp&nbsp/ 10 / 0 | 0 | 0 | 0 | HD,DT | Report |
| #8 | | 757,816 | 99.24% | Protonori | 596 | 587&nbsp&nbsp/ 9 / 0 | 25 | 0 | 0 | HD,DT | Report |
| #9 | | 756,713 | 98.91% | nyouso | 596 | 583&nbsp&nbsp/ 13 / 0 | 28 | 0 | 0 | HD,DT | Report |
| #10 | | 753,899 | 98.57% | L y s | 596 | 579&nbsp&nbsp/ 17 / 0 | 25 | 1 | 0 | HD,NC | Report |
| #11 | | 753,861 | 98.15% | sutamari | 596 | 574&nbsp&nbsp/ 22 / 0 | 0 | 0 | 0 | HD,FL | Report |
| #12 | | 752,216 | 98.07% | FEZ_Icese | 596 | 573&nbsp&nbsp/ 23 / 0 | 0 | 0 | 0 | HD,DT | Report |
| #13 | | 751,518 | 98.41% | pota-row | 596 | 577&nbsp&nbsp/ 19 / 0 | 0 | 0 | 0 | HD,DT | Report |
| #14 | | 748,328 | 98.15% | Maitroxsk | 596 | 574&nbsp&nbsp/ 22 / 0 | 2 | 0 | 0 | HD,NC | Report |
| #15 | | 746,651 | 98.32% | R i n g o | 596 | 576&nbsp&nbsp/ 20 / 0 | 0 | 0 | 0 | HD,NC,SD | Report |
| #16 | | 746,515 | 98.07% | Nishizumi | 596 | 573&nbsp&nbsp/ 23 / 0 | 22 | 1 | 0 | HD,DT | Report |
| #17 | | 745,630 | 98.49% | koyomi_222 | 596 | 578&nbsp&nbsp/ 18 / 0 | 2 | 0 | 0 | HD,NC | Report |
| #18 | | 745,617 | 97.82% | WoahE | 596 | 570&nbsp&nbsp/ 26 / 0 | 22 | 0 | 0 | HD,NC | Report |
| #19 | | 741,622 | 96.98% | XK2238 | 596 | 560&nbsp&nbsp/ 36 / 0 | 0 | 0 | 0 | HD,DT,SD | Report |
| #20 | | 739,228 | 98.99% | chKKi | 596 | 584&nbsp&nbsp/ 12 / 0 | 1 | 0 | 0 | HD,NC | Report |
| #21 | | 737,953 | 96.90% | Konpaku Sariel | 596 | 559&nbsp&nbsp/ 37 / 0 | 0 | 0 | 0 | HD,DT | Report |
| #22 | | 734,613 | 100.00% | shinchikuhome | 596 | 596&nbsp&nbsp/ 0 / 0 | 28 | 0 | 0 | DT | Report |
| #23 | | 734,613 | 100.00% | stu00608 | 596 | 596&nbsp&nbsp/ 0 / 0 | 10 | 0 | 0 | DT | Report |
| #24 | | 734,613 | 100.00% | Hori_159 | 596 | 596&nbsp&nbsp/ 0 / 0 | 15 | 0 | 0 | DT | Report |
| #25 | | 734,613 | 100.00% | numamuto1 | 596 | 596&nbsp&nbsp/ 0 / 0 | 20 | 0 | 0 | DT | Report |
| #26 | | 734,442 | 96.14% | Katdon_donKat | 596 | 550&nbsp&nbsp/ 46 / 0 | 10 | 0 | 0 | HD,DT,SD | Report |
| #27 | | 734,379 | 97.06% | Hi Im Faker | 596 | 561&nbsp&nbsp/ 35 / 0 | 7 | 0 | 0 | HD,DT | Report |
| #28 | | 733,593 | 99.83% | ztrike | 596 | 594&nbsp&nbsp/ 2 / 0 | 5 | 0 | 0 | DT | Report |
| #29 | | 733,423 | 100.00% | uone | 596 | 596&nbsp&nbsp/ 0 / 0 | 11 | 0 | 0 | DT,PF | Report |
| #30 | | 732,813 | 99.75% | Orukaa | 596 | 593&nbsp&nbsp/ 3 / 0 | 0 | 0 | 0 | DT,SD | Report |
| #31 | | 732,585 | 99.92% | qwappy797 | 596 | 595&nbsp&nbsp/ 1 / 0 | 3 | 0 | 0 | NC | Report |
| #32 | | 732,238 | 99.83% | syunsyun | 596 | 594&nbsp&nbsp/ 2 / 0 | 2 | 0 | 0 | DT | Report |
| #33 | | 732,228 | 99.58% | pet | 596 | 591&nbsp&nbsp/ 5 / 0 | 6 | 0 | 0 | DT | Report |
| #34 | | 731,973 | 99.66% | wzxxzw | 596 | 592&nbsp&nbsp/ 4 / 0 | 0 | 0 | 0 | DT | Report |
| #35 | | 731,973 | 99.66% | iceOC | 596 | 592&nbsp&nbsp/ 4 / 0 | 10 | 0 | 0 | NC | Report |
| #36 | | 731,608 | 99.75% | Kombuchan | 596 | 593&nbsp&nbsp/ 3 / 0 | 0 | 0 | 0 | DT | Report |
| #37 | | 731,253 | 99.24% | yakiniku | 596 | 587&nbsp&nbsp/ 9 / 0 | 0 | 0 | 0 | FL | Report |
| #38 | | 731,148 | 99.50% | Sashimio | 596 | 590&nbsp&nbsp/ 6 / 0 | 5 | 0 | 0 | NC | Report |
| #39 | | 731,044 | 99.92% | Acceleration3 | 596 | 595&nbsp&nbsp/ 1 / 0 | 0 | 0 | 0 | HR,DT | Report |
| #40 | | 730,195 | 99.75% | YUGAMI NEE NA | 596 | 593&nbsp&nbsp/ 3 / 0 | 0 | 0 | 0 | NC | Report |
| #41 | | 730,173 | 99.41% | N i T o R i | 596 | 589&nbsp&nbsp/ 7 / 0 | 10 | 0 | 0 | DT | Report |
| #42 | | 730,173 | 99.50% | sed234rrr | 596 | 590&nbsp&nbsp/ 6 / 0 | 2 | 0 | 0 | DT | Report |
| #43 | | 729,825 | 99.58% | Blume | 596 | 591&nbsp&nbsp/ 5 / 0 | 0 | 0 | 0 | DT | Report |
| #44 | | 729,613 | 99.41% | Sylarn | 596 | 589&nbsp&nbsp/ 7 / 0 | 3 | 0 | 0 | DT | Report |
| #45 | | 729,378 | 99.33% | Shuki- | 596 | 588&nbsp&nbsp/ 8 / 0 | 0 | 0 | 0 | DT | Report |
| #46 | | 729,243 | 98.99% | Shyguy | 596 | 584&nbsp&nbsp/ 12 / 0 | 25 | 0 | 0 | HD,HR | Report |
| #47 | | 729,153 | 99.24% | TimmyAkmed | 596 | 587&nbsp&nbsp/ 9 / 0 | 0 | 0 | 0 | DT | Report |
| #48 | | 728,757 | 99.58% | _yu68 | 596 | 591&nbsp&nbsp/ 5 / 0 | 7 | 0 | 0 | DT | Report |
| #49 | | 728,643 | 98.66% | generated | 596 | 580&nbsp&nbsp/ 16 / 0 | 22 | 1 | 0 | FL | Report |
| #50 | | 728,560 | 99.58% | kusaannanora | 596 | 591&nbsp&nbsp/ 5 / 0 | 0 | 0 | 0 | DT | Report |