Artist:
Rise Against
Circle Size:

Approach Rate:

Title:
Give it All
HP Drain:

Star Difficulty:

(3.62)
Creator:
Kitsunemimi
Accuracy:

Length:
2:41 (2:16 drain)
Source:
Genre:
Rock (English)
BPM:
51.535
Tags:
diamondcrash roley siren song of the counter culture
User Rating:
Success Rate:
Points of Failure:


(graph is accumulative, based on % at fail/retry)

17.3% (18457 of 106397 plays)

Submitted:
Ranked:
Aug 17, 2009
Jan 13, 2011
Rating Spread:

Favourited 186 times in total

Users that love this map: PedroGabriel, gabriel_ff, Dakurels, stalker-and, aljoh112, RockRipper21, kaxaru, iTurtle, BBV, ZuReK, Indo_The_Ice_Dragon, yyddxt123, KameKaio, Projekt2501, Keb, Mio434, S Q, Megaparadox, AkaoniRulez, def241088 and many more!
Options:
Modding / Discussion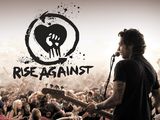 I encountered this song in NFS Underground 2...
Second beatmap! Well, actually it's not, I just like it so much that it's the second one I've uploaded. Hope you like it! It's cram packed with hitsounds, and apparently sounds really good in Taiko mode (unlike my other offline maps).
Old map now.... but I still really want it to get ranked.. ._. Don't mind the old mapping style, it's still awesome o3o.
The map has been completed and is ready for ranking!
__________________________________
EDIT 0: Initial upload.
EDIT 1: Insane: Reorganized beginning.
EDIT 2: Insane: Reorganized end.
--------- Started Easy.
EDIT 3: Insane: Minor edit.
--------- Easy: Mapped to middle of second chorus.
--------- Overall: Changed hitsound volume.
EDIT 4: Insane: Changed difficulty, and remapped/edited chant and final sections.
--------- Overall: Added custom hitsound.
Please fully download.
EDIT 5: Basic Bump.
--------- Easy: Mapped a bit.
EDIT 6: Easy: Finished mapping.
--------- Insane: Easied up final spam once again.
--------- Going to start mapping Normal and Hard.
EDIT 7: Easy + Insane: Derekku mod.
--------- Normal: Mapped to first chorus.
Map has been graved/revived!! :O
EDIT 8: Normal: Mapped to second chorus.
--------- Overall: Minor edits.
--------- [u]Added [MM's Taiko][/u]. Thank you for the difficulty!
EDIT 9: Normal: Finally finished.
--------- Don't think I'll be making a [Hard] feel free to donate one!
--------- Overall:
Moved to pending.
EDIT 10: [u]Added [DC's Hard][/u]. Thank you for the difficulty as well!
EDIT 11: [u]Added [Aqua92's MiX][/u] along with a sb element.
EDIT 12-28: Overall: Modding suggestions.
EDIT 13: Changed that one sb element.
Please fully download!
EDIT 15: Major timing overhaul. Added bg to MM's diff.
EDIT 17: [u]Added [Roley's Mix][/u]. Thank you for the difficulty!
orz this thing will never get ranked now.
EDIT 18: Changed timing again!! It better be right now!! >_<
EDIT 20: [u][Aqua92's MiX] removed[/u]. I'm sorry, but I was too stupid to realize 7 diffs was impossible to rank...
Your difficulty will remain within this thread!
EDIT 24: [u][MM's Taiko] removed[/u]. Aww... I just removed another difficulty ._. Well, you can find this difficulty in the same post as the one right on top of this!
--------- Insane: Complete remap of final spam section!
Toy is in the lead! ()
Score
7,585,281 (99.42%)
Max Combo
592
300 / 100 / 50
455 / 4 / 0
Misses
0
Geki (Elite Beat!)
64
Katu (Beat!)
4
Mods
HD,DT
Top 50 Scoreboard
| | Rank | Score | Accuracy | Player | Max Combo | 300 / 100 / 50 | Geki | Katu | Misses | Mods | |
| --- | --- | --- | --- | --- | --- | --- | --- | --- | --- | --- | --- |
| #1 | | 7,585,281 | 99.42% | Toy | 592 | 455&nbsp&nbsp/ 4 / 0 | 64 | 4 | 0 | HD,DT | Report |
| #2 | | 7,396,710 | 97.68% | Osama | 593 | 443&nbsp&nbsp/ 16 / 0 | 57 | 11 | 0 | HD,DT | Report |
| #3 | | 7,393,647 | 97.24% | Silynn | 593 | 440&nbsp&nbsp/ 19 / 0 | 58 | 10 | 0 | HD,DT | Report |
| #4 | | 7,306,929 | 96.66% | Adam_tw | 593 | 436&nbsp&nbsp/ 23 / 0 | 55 | 13 | 0 | HD,DT | Report |
| #5 | | 7,235,433 | 99.85% | JAKACHAN | 593 | 458&nbsp&nbsp/ 1 / 0 | 67 | 1 | 0 | HD,HR,SD | Report |
| #6 | | 7,173,426 | 94.95% | Guminis | 593 | 425&nbsp&nbsp/ 31 / 3 | 50 | 15 | 0 | HD,DT | Report |
| #7 | | 7,157,677 | 99.42% | Splinter572 | 593 | 455&nbsp&nbsp/ 4 / 0 | 66 | 2 | 0 | FL | Report |
| #8 | | 7,096,360 | 98.55% | WubWoofWolf | 574 | 450&nbsp&nbsp/ 6 / 2 | 64 | 3 | 1 | HD,NC | Report |
| #9 | | 7,048,911 | 98.69% | Xilver | 593 | 450&nbsp&nbsp/ 9 / 0 | 63 | 5 | 0 | DT | Report |
| #10 | | 7,017,808 | 97.10% | Sonoda Umi | 593 | 439&nbsp&nbsp/ 20 / 0 | 54 | 14 | 0 | HD,HR | Report |
| #11 | | 7,011,883 | 96.91% | Spazza17 | 573 | 440&nbsp&nbsp/ 14 / 1 | 62 | 3 | 4 | HD,DT | Report |
| #12 | | 6,993,931 | 94.44% | Zavarka | 585 | 422&nbsp&nbsp/ 33 / 3 | 48 | 17 | 1 | HD,DT | Report |
| #13 | | 6,984,471 | 96.95% | Reki-kun | 593 | 438&nbsp&nbsp/ 21 / 0 | 52 | 16 | 0 | HD,HR | Report |
| #14 | | 6,960,098 | 97.10% | haxsu | 592 | 439&nbsp&nbsp/ 20 / 0 | 55 | 13 | 0 | HD,HR | Report |
| #15 | | 6,959,077 | 96.66% | JanteSmith | 593 | 436&nbsp&nbsp/ 23 / 0 | 52 | 16 | 0 | HD,HR | Report |
| #16 | | 6,954,559 | 95.79% | Revy | 593 | 430&nbsp&nbsp/ 29 / 0 | 53 | 15 | 0 | HD,HR | Report |
| #17 | | 6,916,622 | 95.75% | Woey | 575 | 431&nbsp&nbsp/ 24 / 3 | 53 | 12 | 1 | HD,DT | Report |
| #18 | | 6,893,729 | 96.08% | Neruell | 593 | 432&nbsp&nbsp/ 27 / 0 | 52 | 16 | 0 | HD,HR | Report |
| #19 | | 6,875,235 | 96.80% | Jordan | 593 | 437&nbsp&nbsp/ 22 / 0 | 55 | 13 | 0 | HD,HR | Report |
| #20 | | 6,866,542 | 96.70% | Stjpa | 589 | 437&nbsp&nbsp/ 20 / 1 | 54 | 12 | 1 | DT | Report |
| #21 | | 6,854,627 | 100.00% | JaaiMiTo | 593 | 459&nbsp&nbsp/ 0 / 0 | 68 | 0 | 0 | HD | Report |
| #22 | | 6,843,419 | 99.56% | kemoixxx | 593 | 456&nbsp&nbsp/ 3 / 0 | 65 | 3 | 0 | HD | Report |
| #23 | | 6,835,754 | 97.24% | No01 | 588 | 441&nbsp&nbsp/ 15 / 2 | 57 | 8 | 1 | DT | Report |
| #24 | | 6,835,523 | 99.42% | xyxxyxxy | 593 | 455&nbsp&nbsp/ 4 / 0 | 65 | 3 | 0 | HD | Report |
| #25 | | 6,835,457 | 99.85% | Id_Beat | 593 | 458&nbsp&nbsp/ 1 / 0 | 67 | 1 | 0 | HD,SD | Report |
| #26 | | 6,825,763 | 99.27% | FishHook | 592 | 454&nbsp&nbsp/ 5 / 0 | 64 | 4 | 0 | HD | Report |
| #27 | | 6,818,459 | 99.27% | KRZY | 593 | 454&nbsp&nbsp/ 5 / 0 | 64 | 4 | 0 | HD | Report |
| #28 | | 6,806,453 | 99.71% | xelo ns | 593 | 457&nbsp&nbsp/ 2 / 0 | 66 | 2 | 0 | HD | Report |
| #29 | | 6,805,201 | 99.13% | SwENeMbO | 593 | 453&nbsp&nbsp/ 6 / 0 | 63 | 5 | 0 | HD | Report |
| #30 | | 6,805,174 | 99.27% | Noec | 592 | 454&nbsp&nbsp/ 5 / 0 | 64 | 4 | 0 | HD | Report |
| #31 | | 6,802,397 | 99.38% | Arcley | 593 | 455&nbsp&nbsp/ 3 / 1 | 64 | 3 | 0 | HD | Report |
| #32 | | 6,800,059 | 95.03% | Spicker | 592 | 425&nbsp&nbsp/ 33 / 1 | 53 | 14 | 0 | NC | Report |
| #33 | | 6,799,332 | 99.56% | [ Sayk ] | 593 | 456&nbsp&nbsp/ 3 / 0 | 66 | 2 | 0 | HD | Report |
| #34 | | 6,788,804 | 99.13% | Lantash | 593 | 453&nbsp&nbsp/ 6 / 0 | 63 | 5 | 0 | HD | Report |
| #35 | | 6,787,671 | 99.49% | HiddenSensei | 593 | 456&nbsp&nbsp/ 1 / 2 | 65 | 1 | 0 | HD | Report |
| #36 | | 6,782,244 | 99.42% | S4suk3 | 592 | 455&nbsp&nbsp/ 4 / 0 | 64 | 4 | 0 | HD | Report |
| #37 | | 6,776,845 | 99.27% | Worne | 593 | 454&nbsp&nbsp/ 5 / 0 | 63 | 5 | 0 | HR | Report |
| #38 | | 6,763,499 | 99.13% | Rikuu | 593 | 453&nbsp&nbsp/ 6 / 0 | 63 | 5 | 0 | HD | Report |
| #39 | | 6,763,422 | 98.95% | mookss1231 | 593 | 452&nbsp&nbsp/ 6 / 1 | 63 | 4 | 0 | HD | Report |
| #40 | | 6,751,016 | 98.55% | xShielder | 593 | 449&nbsp&nbsp/ 10 / 0 | 60 | 8 | 0 | HD | Report |
| #41 | | 6,740,263 | 94.19% | Kucyk | 593 | 419&nbsp&nbsp/ 40 / 0 | 45 | 23 | 0 | HD,HR | Report |
| #42 | | 6,737,285 | 98.84% | Weyland | 591 | 451&nbsp&nbsp/ 8 / 0 | 61 | 7 | 0 | HD | Report |
| #43 | | 6,733,260 | 98.69% | Miroku | 592 | 450&nbsp&nbsp/ 9 / 0 | 61 | 7 | 0 | HD | Report |
| #44 | | 6,720,277 | 98.55% | Tom Hutchinson | 593 | 449&nbsp&nbsp/ 10 / 0 | 61 | 7 | 0 | HD | Report |
| #45 | | 6,715,953 | 96.91% | Hatenastyle | 592 | 438&nbsp&nbsp/ 20 / 1 | 55 | 12 | 0 | HD | Report |
| #46 | | 6,710,143 | 98.62% | Ziglez | 592 | 450&nbsp&nbsp/ 7 / 2 | 59 | 7 | 0 | HD | Report |
| #47 | | 6,704,861 | 98.55% | Gotori | 593 | 449&nbsp&nbsp/ 10 / 0 | 61 | 7 | 0 | HD | Report |
| #48 | | 6,692,465 | 98.51% | tekiya | 593 | 449&nbsp&nbsp/ 9 / 1 | 62 | 5 | 0 | HD | Report |
| #49 | | 6,689,927 | 98.51% | ikL | 593 | 449&nbsp&nbsp/ 9 / 1 | 62 | 5 | 0 | HD | Report |
| #50 | | 6,669,962 | 97.89% | edelbitter | 593 | 445&nbsp&nbsp/ 12 / 2 | 59 | 7 | 0 | HD | Report |