Artist:
Usa
Circle Size:

Approach Rate:

Title:
Tsumi no Namae
HP Drain:

Star Difficulty:

(4.73)
Creator:
Gust
Accuracy:

Length:
6:19 (5:55 drain)
Source:
初音ミク -Project DIVA- X
Genre:
Video Game (Japanese)
BPM:
114
Tags:
ryo supercell utaite cover the name of sin hatsune miku
User Rating:
Success Rate:
Points of Failure:


(graph is accumulative, based on % at fail/retry)

7.1% (369 of 5193 plays)

Submitted:
Ranked:
Jan 6, 2018
Jan 19, 2018
Rating Spread:

Favourited 29 times in total

Users that love this map: Gust, SuperYANYAN, wolfkeeper, ArtShadow, SkY4eV3r, MelonShip, quayco25, keido3456, Tokaji-kun, SweetCukes_, CucumberCuc, TheNerving, Souichisan, shinji09, SonicVic98, JeffuryGoh, PowneD Boy, -Kyouka-, Jack_Wang_, SanukeHanuIII and many more!
Options:
Modding / Discussion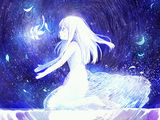 Finished!!!!
thanks Mir for timing adjust!!
Lilily is in the lead! ()
Score
74,510,006 (99.95%)
Max Combo
1789
300 / 100 / 50
1305 / 1 / 0
Misses
0
Geki (Elite Beat!)
256
Katu (Beat!)
1
Mods
HD
Top 50 Scoreboard
| | Rank | Score | Accuracy | Player | Max Combo | 300 / 100 / 50 | Geki | Katu | Misses | Mods | |
| --- | --- | --- | --- | --- | --- | --- | --- | --- | --- | --- | --- |
| #1 | | 74,510,006 | 99.95% | Lilily | 1789 | 1305&nbsp&nbsp/ 1 / 0 | 256 | 1 | 0 | HD | Report |
| #2 | | 74,444,069 | 99.95% | GiraffekNuL | 1789 | 1305&nbsp&nbsp/ 1 / 0 | 256 | 1 | 0 | HD | Report |
| #3 | | 74,425,653 | 99.90% | Wilchq | 1788 | 1304&nbsp&nbsp/ 2 / 0 | 255 | 2 | 0 | HD | Report |
| #4 | | 74,201,088 | 99.59% | xasuma | 1786 | 1298&nbsp&nbsp/ 8 / 0 | 251 | 6 | 0 | HD | Report |
| #5 | | 74,071,593 | 99.48% | Yufina | 1787 | 1296&nbsp&nbsp/ 9 / 1 | 248 | 8 | 0 | HD | Report |
| #6 | | 73,789,363 | 99.44% | Pikachu7822osu | 1784 | 1295&nbsp&nbsp/ 11 / 0 | 248 | 9 | 0 | HD | Report |
| #7 | | 70,237,980 | 99.85% | Rasim0103 | 1788 | 1303&nbsp&nbsp/ 3 / 0 | 254 | 3 | 0 | None | Report |
| #8 | | 70,227,000 | 99.90% | Totoki | 1788 | 1304&nbsp&nbsp/ 2 / 0 | 255 | 2 | 0 | None | Report |
| #9 | | 69,911,310 | 99.69% | fozzy425 | 1785 | 1300&nbsp&nbsp/ 6 / 0 | 252 | 5 | 0 | None | Report |
| #10 | | 69,855,870 | 99.59% | Andrea | 1783 | 1298&nbsp&nbsp/ 8 / 0 | 250 | 7 | 0 | None | Report |
| #11 | | 69,831,620 | 99.59% | helix | 1784 | 1298&nbsp&nbsp/ 8 / 0 | 249 | 8 | 0 | None | Report |
| #12 | | 69,734,340 | 99.54% | roromi- | 1786 | 1297&nbsp&nbsp/ 9 / 0 | 249 | 8 | 0 | None | Report |
| #13 | | 69,543,980 | 99.39% | Raizel | 1782 | 1294&nbsp&nbsp/ 12 / 0 | 246 | 11 | 0 | None | Report |
| #14 | | 68,271,350 | 97.96% | bless_von | 1783 | 1266&nbsp&nbsp/ 40 / 0 | 231 | 26 | 0 | SD | Report |
| #15 | | 66,021,130 | 97.93% | -TakaneEne- | 1741 | 1267&nbsp&nbsp/ 35 / 2 | 231 | 25 | 2 | None | Report |
| #16 | | 59,863,674 | 99.59% | Garden | 1605 | 1299&nbsp&nbsp/ 5 / 0 | 250 | 5 | 2 | HD | Report |
| #17 | | 58,999,672 | 99.67% | StreaminDemon | 1577 | 1300&nbsp&nbsp/ 5 / 0 | 251 | 5 | 1 | HD | Report |
| #18 | | 58,518,563 | 99.26% | FeiSe fantasy | 1577 | 1292&nbsp&nbsp/ 12 / 2 | 251 | 4 | 0 | HD | Report |
| #19 | | 55,903,990 | 99.74% | Bellicose | 1579 | 1301&nbsp&nbsp/ 5 / 0 | 252 | 5 | 0 | None | Report |
| #20 | | 55,579,230 | 99.72% | Nussegge | 1578 | 1301&nbsp&nbsp/ 4 / 0 | 252 | 4 | 1 | None | Report |
| #21 | | 55,442,950 | 99.72% | wallyk | 1579 | 1301&nbsp&nbsp/ 4 / 0 | 252 | 4 | 1 | None | Report |
| #22 | | 49,145,350 | 99.23% | SilentBlue1 | 1467 | 1292&nbsp&nbsp/ 10 / 4 | 246 | 8 | 0 | None | Report |
| #23 | | 48,670,220 | 99.46% | Senlody | 1462 | 1296&nbsp&nbsp/ 9 / 0 | 249 | 7 | 1 | None | Report |
| #24 | | 42,101,431 | 95.66% | AlexXerox | 1251 | 1221&nbsp&nbsp/ 85 / 0 | 202 | 55 | 0 | HD,HR | Report |
| #25 | | 40,727,630 | 98.83% | _Stoney | 1229 | 1284&nbsp&nbsp/ 19 / 2 | 246 | 9 | 1 | None | Report |
| #26 | | 39,461,800 | 99.11% | NeTsune | 1167 | 1290&nbsp&nbsp/ 11 / 4 | 246 | 8 | 1 | None | Report |
| #27 | | 38,142,859 | 98.37% | Marry | 1052 | 1275&nbsp&nbsp/ 27 / 4 | 245 | 10 | 0 | HD | Report |
| #28 | | 36,829,620 | 96.76% | u n u | 1230 | 1245&nbsp&nbsp/ 54 / 4 | 230 | 20 | 3 | None | Report |
| #29 | | 36,684,040 | 98.12% | mulraf | 1117 | 1270&nbsp&nbsp/ 34 / 1 | 232 | 23 | 1 | None | Report |
| #30 | | 36,119,520 | 97.88% | WardoX | 1072 | 1265&nbsp&nbsp/ 40 / 0 | 223 | 33 | 1 | HD,HR | Report |
| #31 | | 35,026,180 | 97.66% | Shadowotaku | 1061 | 1262&nbsp&nbsp/ 40 / 1 | 225 | 29 | 3 | None | Report |
| #32 | | 34,982,540 | 99.22% | Aswababa | 896 | 1293&nbsp&nbsp/ 8 / 1 | 247 | 7 | 4 | None | Report |
| #33 | | 34,021,087 | 99.04% | Chiu | 1101 | 1289&nbsp&nbsp/ 13 / 1 | 243 | 10 | 3 | HD | Report |
| #34 | | 33,718,290 | 99.49% | [Lucky] | 1057 | 1297&nbsp&nbsp/ 7 / 0 | 248 | 7 | 2 | None | Report |
| #35 | | 32,053,620 | 98.43% | NikaidoShinku | 1030 | 1277&nbsp&nbsp/ 25 / 1 | 240 | 14 | 3 | None | Report |
| #36 | | 31,918,356 | 97.06% | pishifat | 1056 | 1250&nbsp&nbsp/ 53 / 0 | 216 | 38 | 3 | HD | Report |
| #37 | | 31,459,530 | 97.29% | Angelfeels | 1062 | 1256&nbsp&nbsp/ 43 / 2 | 228 | 25 | 5 | None | Report |
| #38 | | 31,390,520 | 97.93% | EMPNUTS | 876 | 1268&nbsp&nbsp/ 32 / 2 | 230 | 21 | 4 | None | Report |
| #39 | | 31,095,468 | 99.13% | weixter | 1061 | 1291&nbsp&nbsp/ 11 / 0 | 244 | 10 | 4 | HD | Report |
| #40 | | 29,943,700 | 97.05% | Hlpm3plz234 | 1098 | 1251&nbsp&nbsp/ 49 / 1 | 216 | 36 | 5 | None | Report |
| #41 | | 29,314,250 | 99.31% | Mregoo | 1062 | 1294&nbsp&nbsp/ 8 / 2 | 245 | 8 | 2 | None | Report |
| #42 | | 28,941,561 | 97.86% | -Promise | 1025 | 1267&nbsp&nbsp/ 33 / 0 | 231 | 21 | 6 | HD | Report |
| #43 | | 28,852,404 | 98.80% | DarkProjector | 1041 | 1283&nbsp&nbsp/ 22 / 0 | 239 | 17 | 1 | SO | Report |
| #44 | | 28,359,191 | 97.51% | koibumi2000 | 976 | 1258&nbsp&nbsp/ 45 / 3 | 226 | 28 | 0 | HD | Report |
| #45 | | 28,094,498 | 98.72% | OcklePod | 1013 | 1283&nbsp&nbsp/ 19 / 0 | 239 | 14 | 4 | HD | Report |
| #46 | | 24,918,020 | 99.34% | Schiggy333 | 775 | 1293&nbsp&nbsp/ 13 / 0 | 245 | 12 | 0 | None | Report |
| #47 | | 24,881,043 | 95.42% | chrisny | 939 | 1222&nbsp&nbsp/ 68 / 9 | 205 | 40 | 7 | HD,HR | Report |
| #48 | | 23,994,210 | 98.93% | Crucible | 878 | 1287&nbsp&nbsp/ 15 / 0 | 242 | 11 | 4 | None | Report |
| #49 | | 23,989,580 | 95.46% | Zaruptor | 931 | 1220&nbsp&nbsp/ 79 / 2 | 204 | 48 | 5 | None | Report |
| #50 | | 23,984,050 | 97.79% | Yunyun_Satou | 879 | 1266&nbsp&nbsp/ 33 / 1 | 227 | 23 | 6 | HD | Report |