Artist:
Chroma
Circle Size:

Approach Rate:

Title:
Collapse
HP Drain:

Star Difficulty:

(5.68)
Creator:
MMzz
Accuracy:

Length:
2:07 (2:05 drain)
Source:
Beat Beat Revolution 3rd CYBERNATION
Genre:
Video Game (Instrumental)
BPM:
181
Tags:
bbr kuroma masaki sekikawa 関川聖城
User Rating:
Success Rate:
Points of Failure:


(graph is accumulative, based on % at fail/retry)

17.6% (1161 of 6597 plays)

Submitted:
Ranked:
Nov 7, 2017
Nov 16, 2017
Rating Spread:

Favourited 21 times in total

Users that love this map: RSX-981, LettyWhiterock, BlackPet, HatsuseIzuna, Dilkis, Yahiyahir, Masterpeachy03, KimmyMC, naruse18, Cyhne, Da_Hell, [-Homura-], komadreja, xcxce, Mfg53, Volter0220, tranvananh0, AngiiieBum, ANKKA22, intimatefleur and many more!
Options:
Modding / Discussion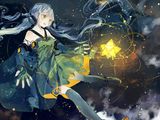 Finishers are cool.
Special thanks to TKS, frukoyurdakul, Chromoxx, and everyone who got the hype train going!
applerss is in the lead! ()
Score
1,387,571 (96.18%)
Max Combo
1021
300 / 100 / 50
943 / 78 / 0
Misses
0
Geki (Elite Beat!)
2
Katu (Beat!)
0
Mods
HD,DT
Top 50 Scoreboard
| | Rank | Score | Accuracy | Player | Max Combo | 300 / 100 / 50 | Geki | Katu | Misses | Mods | |
| --- | --- | --- | --- | --- | --- | --- | --- | --- | --- | --- | --- |
| #1 | | 1,387,571 | 96.18% | applerss | 1021 | 943&nbsp&nbsp/ 78 / 0 | 2 | 0 | 0 | HD,DT | Report |
| #2 | | 1,380,137 | 99.76% | _yu68 | 1021 | 1016&nbsp&nbsp/ 5 / 0 | 21 | 0 | 0 | DT | Report |
| #3 | | 1,373,645 | 99.66% | shinchikuhome | 1021 | 1014&nbsp&nbsp/ 7 / 0 | 19 | 0 | 0 | DT | Report |
| #4 | | 1,362,148 | 99.12% | 7_7 | 1021 | 1003&nbsp&nbsp/ 18 / 0 | 34 | 1 | 0 | FL | Report |
| #5 | | 1,351,389 | 99.17% | stu00608 | 1021 | 1004&nbsp&nbsp/ 17 / 0 | 2 | 0 | 0 | DT | Report |
| #6 | | 1,334,880 | 100.00% | sing216 | 1021 | 1021&nbsp&nbsp/ 0 / 0 | 50 | 0 | 0 | HR | Report |
| #7 | | 1,334,880 | 100.00% | iceOC | 1021 | 1021&nbsp&nbsp/ 0 / 0 | 10 | 0 | 0 | HR | Report |
| #8 | | 1,332,486 | 99.85% | TKS | 1021 | 1018&nbsp&nbsp/ 3 / 0 | 23 | 1 | 0 | HR | Report |
| #9 | | 1,332,480 | 100.00% | uone | 1021 | 1021&nbsp&nbsp/ 0 / 0 | 44 | 0 | 0 | HD,PF | Report |
| #10 | | 1,332,480 | 100.00% | v2fax | 1021 | 1021&nbsp&nbsp/ 0 / 0 | 32 | 0 | 0 | HD | Report |
| #11 | | 1,332,480 | 100.00% | Felt7z | 1021 | 1021&nbsp&nbsp/ 0 / 0 | 55 | 0 | 0 | HD | Report |
| #12 | | 1,332,030 | 99.80% | Osamix | 1021 | 1017&nbsp&nbsp/ 4 / 0 | 8 | 0 | 0 | HR | Report |
| #13 | | 1,330,548 | 99.71% | TimmyAkmed | 1021 | 1015&nbsp&nbsp/ 6 / 0 | 5 | 0 | 0 | HR | Report |
| #14 | | 1,329,972 | 99.85% | KitajimaYN | 1021 | 1018&nbsp&nbsp/ 3 / 0 | 49 | 1 | 0 | HD | Report |
| #15 | | 1,329,516 | 99.76% | isobe | 1021 | 1016&nbsp&nbsp/ 5 / 0 | 78 | 0 | 0 | HD | Report |
| #16 | | 1,328,838 | 99.71% | Midnaait | 1021 | 1015&nbsp&nbsp/ 6 / 0 | 54 | 1 | 0 | HR | Report |
| #17 | | 1,327,926 | 99.71% | Raphalge | 1021 | 1015&nbsp&nbsp/ 6 / 0 | 31 | 0 | 0 | HR | Report |
| #18 | | 1,326,654 | 99.31% | goheegy | 1021 | 1007&nbsp&nbsp/ 14 / 0 | 37 | 0 | 0 | HR | Report |
| #19 | | 1,326,426 | 99.46% | Edgar_Figaro | 1021 | 1010&nbsp&nbsp/ 11 / 0 | 66 | 1 | 0 | HR | Report |
| #20 | | 1,326,324 | 99.66% | ekumea1123 | 1021 | 1014&nbsp&nbsp/ 7 / 0 | 58 | 1 | 0 | HD | Report |
| #21 | | 1,324,314 | 99.66% | thomas1195 | 1021 | 1014&nbsp&nbsp/ 7 / 0 | 0 | 0 | 0 | HD | Report |
| #22 | | 1,323,360 | 99.71% | zkane2 | 1021 | 1015&nbsp&nbsp/ 6 / 0 | 15 | 0 | 0 | HD | Report |
| #23 | | 1,322,743 | 97.89% | kiyozi11 | 1021 | 978&nbsp&nbsp/ 43 / 0 | 7 | 0 | 0 | DT | Report |
| #24 | | 1,319,832 | 99.17% | Eiuh | 1021 | 1004&nbsp&nbsp/ 17 / 0 | 50 | 2 | 0 | HR | Report |
| #25 | | 1,319,598 | 99.61% | kon tja | 1021 | 1013&nbsp&nbsp/ 8 / 0 | 57 | 1 | 0 | HD | Report |
| #26 | | 1,318,344 | 99.71% | 1rori | 1021 | 1015&nbsp&nbsp/ 6 / 0 | 0 | 0 | 0 | HD | Report |
| #27 | | 1,317,432 | 99.90% | HiroK | 1021 | 1019&nbsp&nbsp/ 2 / 0 | 1 | 0 | 0 | HD | Report |
| #28 | | 1,313,898 | 99.46% | Greenshell | 1021 | 1010&nbsp&nbsp/ 11 / 0 | 5 | 0 | 0 | HD | Report |
| #29 | | 1,312,164 | 98.97% | Taka030 | 1021 | 1000&nbsp&nbsp/ 21 / 0 | 83 | 6 | 0 | HR | Report |
| #30 | | 1,307,088 | 98.97% | Xeltic Rival | 1021 | 1000&nbsp&nbsp/ 21 / 0 | 66 | 1 | 0 | HD | Report |
| #31 | | 1,302,345 | 93.73% | karterfreak | 1021 | 893&nbsp&nbsp/ 128 / 0 | 84 | 5 | 0 | DT | Report |
| #32 | | 1,301,484 | 98.29% | ILOVEMARISA | 1021 | 986&nbsp&nbsp/ 35 / 0 | 3 | 1 | 0 | HD | Report |
| #33 | | 1,300,548 | 98.04% | georgedpcarlin | 1021 | 981&nbsp&nbsp/ 40 / 0 | 61 | 3 | 0 | HD | Report |
| #34 | | 1,297,536 | 97.11% | [_Chichinya_] | 1021 | 962&nbsp&nbsp/ 59 / 0 | 69 | 5 | 0 | HR | Report |
| #35 | | 1,288,200 | 96.72% | babysnakes | 1021 | 954&nbsp&nbsp/ 67 / 0 | 32 | 3 | 0 | HR | Report |
| #36 | | 1,287,726 | 96.43% | Colorojo12 | 1021 | 948&nbsp&nbsp/ 73 / 0 | 0 | 0 | 0 | HR | Report |
| #37 | | 1,286,700 | 100.00% | MMzz | 1021 | 1021&nbsp&nbsp/ 0 / 0 | 27 | 0 | 0 | None | Report |
| #38 | | 1,286,700 | 100.00% | asgardv | 1021 | 1021&nbsp&nbsp/ 0 / 0 | 23 | 0 | 0 | None | Report |
| #39 | | 1,286,700 | 100.00% | ][ -GH- ][ | 1021 | 1021&nbsp&nbsp/ 0 / 0 | 71 | 0 | 0 | SD | Report |
| #40 | | 1,286,700 | 100.00% | Saikoro | 1021 | 1021&nbsp&nbsp/ 0 / 0 | 24 | 0 | 0 | None | Report |
| #41 | | 1,285,692 | 96.62% | lukili846 | 1021 | 952&nbsp&nbsp/ 69 / 0 | 31 | 3 | 0 | HR | Report |
| #42 | | 1,284,170 | 99.80% | Hanjamon | 1021 | 1017&nbsp&nbsp/ 4 / 0 | 1 | 0 | 0 | None | Report |
| #43 | | 1,283,207 | 97.75% | shakeitdance | 1021 | 975&nbsp&nbsp/ 46 / 0 | 0 | 1 | 0 | DT | Report |
| #44 | | 1,283,166 | 99.66% | Romainnoda | 1021 | 1014&nbsp&nbsp/ 7 / 0 | 51 | 2 | 0 | HR | Report |
| #45 | | 1,282,750 | 99.85% | Wisp | 1021 | 1018&nbsp&nbsp/ 3 / 0 | 6 | 0 | 0 | None | Report |
| #46 | | 1,282,740 | 100.00% | H1gumo | 1021 | 1021&nbsp&nbsp/ 0 / 0 | 9 | 0 | 0 | None | Report |
| #47 | | 1,282,080 | 99.76% | kaito765 | 1021 | 1016&nbsp&nbsp/ 5 / 0 | 28 | 1 | 0 | None | Report |
| #48 | | 1,281,560 | 99.61% | Lalamomo4 | 1021 | 1013&nbsp&nbsp/ 8 / 0 | 52 | 0 | 0 | None | Report |
| #49 | | 1,281,090 | 99.61% | sed234rrr | 1021 | 1013&nbsp&nbsp/ 8 / 0 | 12 | 1 | 0 | None | Report |
| #50 | | 1,280,748 | 98.38% | john571 | 1021 | 988&nbsp&nbsp/ 33 / 0 | 14 | 2 | 0 | DT | Report |