Artist:
Pendulum
Circle Size:

Approach Rate:

Title:
Witchcraft
HP Drain:

Star Difficulty:

(4.35)
Creator:
Quiz-chan
Accuracy:

Length:
4:07 (3:59 drain)
Source:
Genre:
Electronic (English)
BPM:
174
Tags:
immersion drum'n'bass dnb reiji-rj aleks719 icebeam narakucrimson mystyk mystykamv
User Rating:
Success Rate:
Points of Failure:


(graph is accumulative, based on % at fail/retry)

9.1% (53599 of 590946 plays)

Submitted:
Ranked:
Dec 14, 2012
Aug 3, 2013
Rating Spread:

Favourited 800 times in total

Users that love this map: Bishmality, giroulamo, xmldxmld, SPLinTER-OPS, XayL, Kanra, Mesme, VelperK, Aleks719, GoOoM, yuueko, Urogue, chungemchuimie, Rotten yellow, Vakiuzo, JADP, AnatOWJIya, Neku_Phones, kamil1607, SorrySAYA and many more!
Options:
Modding / Discussion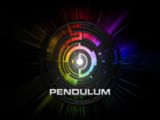 Girl, you haven't got time.
You gotta get out~
Special thanks to
R

eiji-RJ
,
A

leks719
,
I

ceBeam
and
N

arakucrimson
for their great Collaboration Guest Difficulty!! 8-)
About the diffs...
Escalation (raising difficulty by progressing) = made by me
RAIN (Insane Collab) = made by Reiji-RJ, Aleks719, IceBeam and narakucrimson! Thank you!
Hard *hahah, me is copying hitsoundz~* = made by me
Normal *orz tasteless C&P* = made by me
Easy = made by Mystyk and me! yay
Enjoy!
[ ]
Other mentionable mapsets to this song
Arnold24x24 is in the lead! ()
Score
22,872,336 (98.59%)
Max Combo
1003
300 / 100 / 50
603 / 13 / 0
Misses
0
Geki (Elite Beat!)
128
Katu (Beat!)
7
Mods
HD,DT
Top 50 Scoreboard
| | Rank | Score | Accuracy | Player | Max Combo | 300 / 100 / 50 | Geki | Katu | Misses | Mods | |
| --- | --- | --- | --- | --- | --- | --- | --- | --- | --- | --- | --- |
| #1 | | 22,872,336 | 98.59% | Arnold24x24 | 1003 | 603&nbsp&nbsp/ 13 / 0 | 128 | 7 | 0 | HD,DT | Report |
| #2 | | 22,774,955 | 98.76% | rrtyui | 1003 | 605&nbsp&nbsp/ 9 / 2 | 125 | 9 | 0 | HD,DT | Report |
| #3 | | 22,298,638 | 96.78% | Dsan | 1003 | 587&nbsp&nbsp/ 26 / 3 | 123 | 10 | 0 | HD,NC | Report |
| #4 | | 21,789,296 | 99.57% | Wilchq | 1003 | 612&nbsp&nbsp/ 4 / 0 | 131 | 4 | 0 | HD,HR | Report |
| #5 | | 21,704,698 | 98.48% | Sinch | 1003 | 602&nbsp&nbsp/ 14 / 0 | 126 | 9 | 0 | HD,HR | Report |
| #6 | | 21,690,404 | 99.35% | Kagetsu | 1003 | 610&nbsp&nbsp/ 6 / 0 | 130 | 5 | 0 | HD,HR | Report |
| #7 | | 21,671,884 | 99.13% | Mercurius | 1003 | 608&nbsp&nbsp/ 8 / 0 | 128 | 7 | 0 | HD,HR | Report |
| #8 | | 21,637,857 | 98.89% | dat boi waffle | 1003 | 606&nbsp&nbsp/ 9 / 1 | 125 | 9 | 0 | HD,HR | Report |
| #9 | | 21,618,425 | 98.16% | Frostmourne | 1003 | 599&nbsp&nbsp/ 17 / 0 | 120 | 15 | 0 | HD,HR | Report |
| #10 | | 21,609,310 | 98.38% | norbertosnt3 | 1003 | 601&nbsp&nbsp/ 15 / 0 | 122 | 13 | 0 | HD,HR | Report |
| #11 | | 21,588,898 | 97.84% | nicogame14 | 1002 | 596&nbsp&nbsp/ 20 / 0 | 119 | 16 | 0 | HD,HR | Report |
| #12 | | 21,560,395 | 98.38% | Sheba | 1002 | 601&nbsp&nbsp/ 15 / 0 | 123 | 12 | 0 | HD,HR | Report |
| #13 | | 21,557,998 | 98.16% | Rk0 | 1003 | 599&nbsp&nbsp/ 17 / 0 | 121 | 14 | 0 | HD,HR | Report |
| #14 | | 21,474,335 | 98.76% | Dexer | 1000 | 605&nbsp&nbsp/ 10 / 0 | 125 | 9 | 1 | HD,HR | Report |
| #15 | | 21,423,813 | 97.51% | Rikuu | 1003 | 593&nbsp&nbsp/ 23 / 0 | 118 | 17 | 0 | HD,HR | Report |
| #16 | | 21,397,332 | 97.84% | xasuma | 1001 | 596&nbsp&nbsp/ 20 / 0 | 117 | 18 | 0 | HD,HR | Report |
| #17 | | 21,376,736 | 98.70% | Doomsday | 999 | 604&nbsp&nbsp/ 12 / 0 | 125 | 10 | 0 | DT | Report |
| #18 | | 21,374,859 | 96.40% | Hexicate | 1003 | 583&nbsp&nbsp/ 32 / 1 | 113 | 21 | 0 | HD,HR | Report |
| #19 | | 21,296,875 | 96.37% | No01 | 1003 | 583&nbsp&nbsp/ 31 / 2 | 109 | 25 | 0 | HD,HR | Report |
| #20 | | 21,284,670 | 97.29% | Zyphox | 1003 | 591&nbsp&nbsp/ 25 / 0 | 120 | 15 | 0 | HD,HR | Report |
| #21 | | 21,270,296 | 98.16% | Yaong | 1003 | 599&nbsp&nbsp/ 17 / 0 | 128 | 7 | 0 | DT | Report |
| #22 | | 21,223,185 | 97.38% | ch2035 | 1000 | 593&nbsp&nbsp/ 19 / 3 | 118 | 14 | 1 | DT | Report |
| #23 | | 21,205,039 | 96.21% | FireWallLT | 1003 | 581&nbsp&nbsp/ 35 / 0 | 112 | 23 | 0 | HD,HR | Report |
| #24 | | 21,189,087 | 97.40% | Gumi Rin | 1003 | 592&nbsp&nbsp/ 24 / 0 | 124 | 11 | 0 | DT | Report |
| #25 | | 21,186,375 | 95.78% | [KH] | 1003 | 577&nbsp&nbsp/ 39 / 0 | 111 | 24 | 0 | HD,HR | Report |
| #26 | | 21,179,798 | 97.19% | Badewanne3 | 1001 | 590&nbsp&nbsp/ 26 / 0 | 113 | 22 | 0 | HD,HR | Report |
| #27 | | 21,157,673 | 98.05% | BDDav | 999 | 599&nbsp&nbsp/ 15 / 0 | 125 | 9 | 2 | DT | Report |
| #28 | | 21,154,491 | 96.62% | [ AeonLust ] | 1002 | 585&nbsp&nbsp/ 30 / 1 | 109 | 25 | 0 | HD,HR | Report |
| #29 | | 21,146,011 | 96.29% | Groxu | 1002 | 582&nbsp&nbsp/ 33 / 1 | 111 | 23 | 0 | HD,HR | Report |
| #30 | | 21,143,064 | 96.86% | Kaoru | 1002 | 587&nbsp&nbsp/ 29 / 0 | 116 | 19 | 0 | HD,HR | Report |
| #31 | | 21,124,374 | 96.92% | Miucs | 1000 | 588&nbsp&nbsp/ 27 / 0 | 116 | 18 | 1 | HD,HR | Report |
| #32 | | 21,087,853 | 96.16% | ReNeWaNcE | 1000 | 581&nbsp&nbsp/ 34 / 0 | 115 | 19 | 1 | HD,HR | Report |
| #33 | | 21,064,522 | 96.21% | koteyka20 | 1003 | 581&nbsp&nbsp/ 35 / 0 | 112 | 23 | 0 | HD,HR | Report |
| #34 | | 21,032,674 | 95.75% | Lunimaru | 1003 | 577&nbsp&nbsp/ 38 / 1 | 115 | 19 | 0 | HD,HR | Report |
| #35 | | 21,027,891 | 96.70% | nek2high | 1003 | 586&nbsp&nbsp/ 28 / 2 | 118 | 15 | 0 | HD,HR | Report |
| #36 | | 21,026,653 | 95.24% | Kirinya | 1003 | 572&nbsp&nbsp/ 44 / 0 | 109 | 26 | 0 | HD,HR | Report |
| #37 | | 21,014,988 | 95.70% | Cilly | 1003 | 577&nbsp&nbsp/ 36 / 3 | 115 | 18 | 0 | HD,HR | Report |
| #38 | | 21,009,622 | 95.56% | Kapson | 1003 | 575&nbsp&nbsp/ 41 / 0 | 105 | 30 | 0 | HD,HR | Report |
| #39 | | 20,996,695 | 96.00% | Xanzure | 1003 | 579&nbsp&nbsp/ 37 / 0 | 110 | 25 | 0 | HD,HR | Report |
| #40 | | 20,981,499 | 96.21% | MFZ | 1003 | 581&nbsp&nbsp/ 35 / 0 | 110 | 25 | 0 | HD,HR | Report |
| #41 | | 20,961,845 | 95.59% | Lunaii | 1003 | 579&nbsp&nbsp/ 22 / 15 | 118 | 14 | 0 | HD,HR | Report |
| #42 | | 20,959,173 | 96.40% | Az0Te | 1003 | 583&nbsp&nbsp/ 32 / 1 | 117 | 17 | 0 | HD,HR | Report |
| #43 | | 20,908,294 | 95.67% | potap | 1003 | 576&nbsp&nbsp/ 40 / 0 | 110 | 25 | 0 | HD,HR | Report |
| #44 | | 20,883,848 | 95.73% | Alex3i2 | 1003 | 578&nbsp&nbsp/ 32 / 6 | 114 | 19 | 0 | HD,HR | Report |
| #45 | | 20,727,048 | 95.67% | MikiFlan | 1003 | 576&nbsp&nbsp/ 40 / 0 | 117 | 18 | 0 | HD,HR | Report |
| #46 | | 20,717,986 | 94.26% | juanst | 1002 | 563&nbsp&nbsp/ 53 / 0 | 101 | 34 | 0 | HD,HR | Report |
| #47 | | 20,691,467 | 95.40% | Rafis | 1000 | 574&nbsp&nbsp/ 41 / 0 | 108 | 26 | 1 | HD,HR | Report |
| #48 | | 20,683,289 | 94.48% | jeanzy | 1000 | 566&nbsp&nbsp/ 47 / 2 | 105 | 27 | 1 | HD,HR | Report |
| #49 | | 20,646,208 | 97.78% | Lorwick | 987 | 596&nbsp&nbsp/ 19 / 0 | 119 | 15 | 1 | HD,HR | Report |
| #50 | | 20,614,244 | 99.57% | Nitro | 1003 | 612&nbsp&nbsp/ 4 / 0 | 131 | 4 | 0 | HR | Report |