Artist:
Seven Lions
Circle Size:

Approach Rate:

Title:
Slow Dive
HP Drain:

Star Difficulty:

(4.08)
Creator:
Xayler
Accuracy:

Length:
2:35 (2:13 drain)
Source:
Genre:
Unspecified (Other)
BPM:
150
Tags:
melodic dubstep dance edm electronic ambient where i won't be found ep seeking blue records james flannigan jonawaga
User Rating:
Success Rate:
Points of Failure:


(graph is accumulative, based on % at fail/retry)

25.0% (72 of 288 plays)

Submitted:
Qualified:
Oct 6, 2017
Mar 22, 2018
Rating Spread:

Favourited 10 times in total

Users that love this map: Nikakis, malorax, Foxblade44, Flowziee, william78987, The_Red_Freak, Romka6970, Desuna95, melnikov stas, Kitsunea
Options:
Modding / Discussion
This map is in a QUALIFIED state.
Beware that the leaderboard will be reset before it is ranked!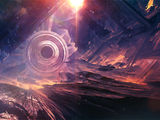 Redownload if you had the map before 18/03/18, had some storyboard changes.



#1


First full set by me! Storyboard by Jonawaga!
Metadata
From official YouTube page: Link
Singer is in tags since it isn't in the title.
Contaminate is in the lead! ()
Score
6,323,063 (99.44%)
Max Combo
595
300 / 100 / 50
352 / 3 / 0
Misses
0
Geki (Elite Beat!)
89
Katu (Beat!)
3
Mods
HD,DT
Top 50 Scoreboard
| | Rank | Score | Accuracy | Player | Max Combo | 300 / 100 / 50 | Geki | Katu | Misses | Mods | |
| --- | --- | --- | --- | --- | --- | --- | --- | --- | --- | --- | --- |
| #1 | | 6,323,063 | 99.44% | Contaminate | 595 | 352&nbsp&nbsp/ 3 / 0 | 89 | 3 | 0 | HD,DT | Report |
| #2 | | 6,162,306 | 97.18% | Bolek_gamer_05 | 595 | 340&nbsp&nbsp/ 15 / 0 | 79 | 13 | 0 | HD,DT | Report |
| #3 | | 5,701,338 | 100.00% | Riven | 596 | 355&nbsp&nbsp/ 0 / 0 | 92 | 0 | 0 | HD | Report |
| #4 | | 5,665,538 | 99.62% | [Suga] | 595 | 353&nbsp&nbsp/ 2 / 0 | 90 | 2 | 0 | HD | Report |
| #5 | | 5,652,678 | 99.39% | Praw | 596 | 352&nbsp&nbsp/ 2 / 1 | 89 | 2 | 0 | HD | Report |
| #6 | | 5,644,830 | 99.06% | _Twent | 596 | 350&nbsp&nbsp/ 5 / 0 | 87 | 5 | 0 | HD | Report |
| #7 | | 5,523,796 | 97.75% | naiwato | 596 | 343&nbsp&nbsp/ 12 / 0 | 83 | 9 | 0 | HD | Report |
| #8 | | 5,509,599 | 97.75% | Dashyy- | 593 | 343&nbsp&nbsp/ 12 / 0 | 85 | 7 | 0 | HD | Report |
| #9 | | 5,336,890 | 99.25% | Slumber | 596 | 351&nbsp&nbsp/ 4 / 0 | 88 | 4 | 0 | None | Report |
| #10 | | 5,303,336 | 98.87% | KRG | 595 | 349&nbsp&nbsp/ 6 / 0 | 86 | 6 | 0 | None | Report |
| #11 | | 5,256,326 | 97.56% | Golden Donut | 594 | 342&nbsp&nbsp/ 13 / 0 | 79 | 13 | 0 | None | Report |
| #12 | | 5,245,950 | 92.63% | _orange | 593 | 316&nbsp&nbsp/ 38 / 1 | 65 | 26 | 0 | HD | Report |
| #13 | | 5,171,464 | 97.56% | cooLy | 591 | 342&nbsp&nbsp/ 13 / 0 | 81 | 11 | 0 | None | Report |
| #14 | | 5,023,232 | 93.99% | justexcellent | 593 | 323&nbsp&nbsp/ 32 / 0 | 73 | 19 | 0 | None | Report |
| #15 | | 3,984,276 | 98.17% | Hedgeturtle | 502 | 346&nbsp&nbsp/ 7 / 1 | 85 | 5 | 1 | None | Report |
| #16 | | 3,828,106 | 98.03% | JakeGotNoPool | 488 | 345&nbsp&nbsp/ 9 / 0 | 82 | 9 | 1 | None | Report |
| #17 | | 3,775,827 | 95.21% | [Skep] | 458 | 330&nbsp&nbsp/ 24 / 0 | 73 | 18 | 1 | HD,HR | Report |
| #18 | | 3,569,478 | 98.69% | Yuusuke | 400 | 348&nbsp&nbsp/ 7 / 0 | 87 | 5 | 0 | HD,DT | Report |
| #19 | | 3,430,392 | 97.56% | jgrady90 | 412 | 342&nbsp&nbsp/ 13 / 0 | 82 | 10 | 0 | HD,HR | Report |
| #20 | | 3,018,432 | 96.90% | Zboz | 384 | 339&nbsp&nbsp/ 15 / 0 | 77 | 14 | 1 | HD | Report |
| #21 | | 2,946,152 | 96.53% | syawan | 391 | 337&nbsp&nbsp/ 17 / 0 | 77 | 14 | 1 | None | Report |
| #22 | | 2,928,276 | 90.61% | zero zone | 440 | 306&nbsp&nbsp/ 47 / 0 | 62 | 28 | 2 | None | Report |
| #23 | | 2,919,214 | 94.27% | Viktorenqvist | 405 | 326&nbsp&nbsp/ 25 / 2 | 72 | 17 | 2 | None | Report |
| #24 | | 2,891,474 | 99.06% | Come[Back]Home | 373 | 350&nbsp&nbsp/ 5 / 0 | 88 | 4 | 0 | None | Report |
| #25 | | 2,846,242 | 97.09% | ENisamutdinoff | 378 | 340&nbsp&nbsp/ 14 / 0 | 79 | 12 | 1 | None | Report |
| #26 | | 2,789,606 | 87.75% | blufir_ | 433 | 293&nbsp&nbsp/ 53 / 5 | 64 | 22 | 4 | None | Report |
| #27 | | 2,423,306 | 96.81% | Janpai | 353 | 339&nbsp&nbsp/ 14 / 0 | 78 | 12 | 2 | None | Report |
| #28 | | 2,378,656 | 96.62% | Koyaiba | 353 | 339&nbsp&nbsp/ 12 / 0 | 78 | 10 | 4 | HD | Report |
| #29 | | 2,350,247 | 81.88% | Ace4361 | 371 | 260&nbsp&nbsp/ 91 / 2 | 39 | 49 | 2 | HD | Report |
| #30 | | 2,247,894 | 88.59% | NeoD_Inc | 383 | 297&nbsp&nbsp/ 52 / 1 | 52 | 35 | 5 | None | Report |
| #31 | | 2,170,548 | 97.09% | Bergster | 332 | 340&nbsp&nbsp/ 14 / 0 | 78 | 13 | 1 | None | Report |
| #32 | | 2,128,272 | 88.22% | Envy02 | 372 | 296&nbsp&nbsp/ 49 / 5 | 63 | 22 | 5 | None | Report |
| #33 | | 2,072,582 | 89.86% | Depeshe | 353 | 302&nbsp&nbsp/ 51 / 0 | 49 | 41 | 2 | None | Report |
| #34 | | 2,072,294 | 85.96% | cnpurah | 369 | 288&nbsp&nbsp/ 46 / 11 | 59 | 21 | 10 | None | Report |
| #35 | | 2,018,012 | 83.19% | Lock | 364 | 271&nbsp&nbsp/ 71 / 4 | 50 | 32 | 9 | None | Report |
| #36 | | 1,775,922 | 96.43% | Ryu Scarlet | 244 | 338&nbsp&nbsp/ 13 / 0 | 80 | 9 | 4 | None | Report |
| #37 | | 1,698,060 | 95.31% | unRealLyyy | 254 | 331&nbsp&nbsp/ 22 / 0 | 73 | 17 | 2 | None | Report |
| #38 | | 1,639,004 | 92.07% | iSokc | 235 | 315&nbsp&nbsp/ 35 / 1 | 66 | 21 | 4 | None | Report |
| #39 | | 1,615,068 | 96.24% | Ospreyy | 212 | 336&nbsp&nbsp/ 17 / 0 | 76 | 14 | 2 | None | Report |
| #40 | | 1,541,498 | 93.94% | Mystic Shot | 265 | 327&nbsp&nbsp/ 19 / 1 | 74 | 10 | 8 | None | Report |
| #41 | | 1,244,004 | 90.33% | -MIKAN - | 216 | 308&nbsp&nbsp/ 37 / 2 | 62 | 22 | 8 | None | Report |
| #42 | | 1,167,612 | 97.28% | Cluster | 180 | 343&nbsp&nbsp/ 7 / 0 | 81 | 6 | 5 | None | Report |
| #43 | | 1,166,610 | 87.37% | juegoklgay | 207 | 293&nbsp&nbsp/ 51 / 1 | 63 | 20 | 10 | HD | Report |
| #44 | | 1,081,220 | 89.44% | Matt Stryker | 216 | 303&nbsp&nbsp/ 40 / 7 | 58 | 24 | 5 | None | Report |
| #45 | | 1,076,144 | 89.48% | thenull | 165 | 301&nbsp&nbsp/ 49 / 2 | 57 | 30 | 3 | None | Report |
| #46 | | 1,020,686 | 75.63% | DarkAngel445 | 248 | 235&nbsp&nbsp/ 96 / 9 | 27 | 47 | 15 | None | Report |
| #47 | | 1,002,587 | 78.50% | TheWhiteFox | 179 | 256&nbsp&nbsp/ 59 / 18 | 43 | 25 | 22 | HD,DT | Report |
| #48 | | 855,736 | 83.00% | zilaxx | 181 | 273&nbsp&nbsp/ 61 / 8 | 49 | 29 | 13 | None | Report |
| #49 | | 838,194 | 87.98% | markus4594 | 182 | 296&nbsp&nbsp/ 47 / 4 | 55 | 27 | 8 | None | Report |
| #50 | | 772,738 | 84.13% | Coltyre | 168 | 280&nbsp&nbsp/ 53 / 6 | 51 | 25 | 16 | None | Report |