Beatmap Listing » chano & 40mP - Natsukoi Hanabi
This map is in a QUALIFIED state.
Beware that the leaderboard will be reset before it is ranked!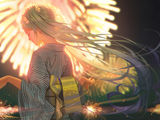 Use this space to tell the world about your map. It helps to include a list of changes as your map is modded!
Where is honey is in the lead! ()
Score
5,165,443 (98.79%)
Max Combo
467
300 / 100 / 50
324 / 6 / 0
Misses
0
Geki (Elite Beat!)
70
Katu (Beat!)
4
Mods
HD,HR
Top 50 Scoreboard
| | Rank | Score | Accuracy | Player | Max Combo | 300 / 100 / 50 | Geki | Katu | Misses | Mods | |
| --- | --- | --- | --- | --- | --- | --- | --- | --- | --- | --- | --- |
| #1 | | 5,165,443 | 98.79% | Where is honey | 467 | 324&nbsp&nbsp/ 6 / 0 | 70 | 4 | 0 | HD,HR | Report |
| #2 | | 5,058,676 | 97.17% | osuskrub | 467 | 316&nbsp&nbsp/ 14 / 0 | 62 | 12 | 0 | HD,HR | Report |
| #3 | | 4,965,638 | 100.00% | Yufina | 467 | 330&nbsp&nbsp/ 0 / 0 | 74 | 0 | 0 | HD | Report |
| #4 | | 4,953,584 | 98.79% | ben77499 | 467 | 324&nbsp&nbsp/ 6 / 0 | 70 | 4 | 0 | HD | Report |
| #5 | | 4,945,576 | 99.39% | -AndzeN Desu- | 467 | 327&nbsp&nbsp/ 3 / 0 | 71 | 3 | 0 | HD | Report |
| #6 | | 4,934,467 | 99.39% | Black Angel | 467 | 327&nbsp&nbsp/ 3 / 0 | 71 | 3 | 0 | HD | Report |
| #7 | | 4,927,623 | 98.99% | Tiggy | 467 | 325&nbsp&nbsp/ 5 / 0 | 69 | 5 | 0 | HD | Report |
| #8 | | 4,920,827 | 99.19% | DeviousPanda | 467 | 326&nbsp&nbsp/ 4 / 0 | 70 | 4 | 0 | HD | Report |
| #9 | | 4,906,027 | 98.54% | DearKano | 466 | 323&nbsp&nbsp/ 6 / 1 | 68 | 5 | 0 | HD | Report |
| #10 | | 4,854,157 | 97.78% | owarai_lion | 466 | 319&nbsp&nbsp/ 11 / 0 | 64 | 10 | 0 | HD | Report |
| #11 | | 4,690,750 | 100.00% | Legestrophe | 467 | 330&nbsp&nbsp/ 0 / 0 | 74 | 0 | 0 | None | Report |
| #12 | | 4,690,750 | 100.00% | Reswery | 467 | 330&nbsp&nbsp/ 0 / 0 | 74 | 0 | 0 | None | Report |
| #13 | | 4,689,990 | 99.80% | - Christian - | 467 | 329&nbsp&nbsp/ 1 / 0 | 73 | 1 | 0 | None | Report |
| #14 | | 4,689,710 | 99.80% | Mercurio | 467 | 329&nbsp&nbsp/ 1 / 0 | 73 | 1 | 0 | None | Report |
| #15 | | 4,683,350 | 99.80% | samosita | 467 | 329&nbsp&nbsp/ 1 / 0 | 73 | 1 | 0 | None | Report |
| #16 | | 4,675,790 | 98.99% | SylvaniaFamily | 467 | 325&nbsp&nbsp/ 5 / 0 | 69 | 5 | 0 | None | Report |
| #17 | | 4,668,630 | 99.60% | Aya yo | 467 | 328&nbsp&nbsp/ 2 / 0 | 72 | 2 | 0 | None | Report |
| #18 | | 4,662,310 | 98.59% | lwxb | 467 | 323&nbsp&nbsp/ 7 / 0 | 69 | 5 | 0 | None | Report |
| #19 | | 4,661,190 | 99.60% | Sodaru | 467 | 328&nbsp&nbsp/ 2 / 0 | 72 | 2 | 0 | None | Report |
| #20 | | 4,638,870 | 98.79% | xup6vu60 | 467 | 324&nbsp&nbsp/ 6 / 0 | 69 | 5 | 0 | None | Report |
| #21 | | 4,634,790 | 98.38% | KTA29 | 467 | 322&nbsp&nbsp/ 8 / 0 | 67 | 7 | 0 | None | Report |
| #22 | | 4,633,470 | 98.99% | ToWashing | 467 | 325&nbsp&nbsp/ 5 / 0 | 69 | 5 | 0 | None | Report |
| #23 | | 4,625,120 | 98.99% | Calvin | 466 | 325&nbsp&nbsp/ 5 / 0 | 71 | 3 | 0 | None | Report |
| #24 | | 4,565,130 | 97.58% | thypse | 465 | 318&nbsp&nbsp/ 12 / 0 | 65 | 9 | 0 | None | Report |
| #25 | | 4,315,040 | 92.22% | chachiyoo | 467 | 292&nbsp&nbsp/ 36 / 2 | 53 | 20 | 0 | None | Report |
| #26 | | 4,303,278 | 98.18% | PHER | 436 | 322&nbsp&nbsp/ 4 / 4 | 70 | 3 | 0 | HD | Report |
| #27 | | 4,064,022 | 98.48% | mrflashstudio | 422 | 324&nbsp&nbsp/ 3 / 0 | 68 | 3 | 3 | HD | Report |
| #28 | | 3,907,130 | 96.62% | Keijiro | 431 | 314&nbsp&nbsp/ 14 / 1 | 64 | 8 | 1 | None | Report |
| #29 | | 3,899,975 | 99.19% | Sotarks | 411 | 326&nbsp&nbsp/ 4 / 0 | 71 | 3 | 0 | HD | Report |
| #30 | | 3,820,990 | 97.47% | [Nishikino Maki | 422 | 319&nbsp&nbsp/ 7 / 2 | 65 | 6 | 2 | None | Report |
| #31 | | 3,810,380 | 98.89% | Sulfur | 421 | 326&nbsp&nbsp/ 0 / 2 | 72 | 0 | 2 | None | Report |
| #32 | | 3,669,110 | 98.89% | Watchipeya | 410 | 325&nbsp&nbsp/ 4 / 0 | 70 | 3 | 1 | None | Report |
| #33 | | 3,625,610 | 98.59% | -Natezi | 410 | 324&nbsp&nbsp/ 4 / 0 | 69 | 3 | 2 | None | Report |
| #34 | | 3,578,490 | 98.28% | pinrent | 408 | 322&nbsp&nbsp/ 7 / 0 | 67 | 6 | 1 | None | Report |
| #35 | | 3,242,560 | 95.56% | YELLOWGOBLIN | 389 | 308&nbsp&nbsp/ 22 / 0 | 56 | 18 | 0 | None | Report |
| #36 | | 3,149,070 | 97.27% | miradzin | 376 | 317&nbsp&nbsp/ 12 / 0 | 64 | 9 | 1 | None | Report |
| #37 | | 2,971,866 | 95.71% | HongTaoKing | 361 | 313&nbsp&nbsp/ 8 / 1 | 63 | 5 | 8 | HD | Report |
| #38 | | 2,903,580 | 95.66% | MrBankai | 364 | 309&nbsp&nbsp/ 20 / 0 | 61 | 12 | 1 | None | Report |
| #39 | | 2,900,300 | 92.93% | Brown Potato | 364 | 295&nbsp&nbsp/ 35 / 0 | 49 | 25 | 0 | None | Report |
| #40 | | 2,787,080 | 96.06% | touhouRemilia | 360 | 313&nbsp&nbsp/ 12 / 0 | 61 | 9 | 5 | None | Report |
| #41 | | 2,721,840 | 97.78% | domSaur | 332 | 319&nbsp&nbsp/ 11 / 0 | 64 | 10 | 0 | None | Report |
| #42 | | 2,652,234 | 98.89% | rockyCS | 304 | 325&nbsp&nbsp/ 4 / 0 | 69 | 4 | 1 | HD | Report |
| #43 | | 2,600,073 | 98.18% | SkY4eV3r | 329 | 322&nbsp&nbsp/ 6 / 0 | 67 | 5 | 2 | HD | Report |
| #44 | | 2,451,360 | 98.38% | JakeGotNoPool | 266 | 322&nbsp&nbsp/ 8 / 0 | 68 | 6 | 0 | None | Report |
| #45 | | 2,410,310 | 96.67% | diov4 | 308 | 314&nbsp&nbsp/ 15 / 0 | 62 | 11 | 1 | None | Report |
| #46 | | 2,406,807 | 94.39% | - Pon - | 298 | 305&nbsp&nbsp/ 19 / 1 | 59 | 11 | 5 | HD,DT | Report |
| #47 | | 2,396,958 | 97.17% | Wiz Khalifa | 299 | 318&nbsp&nbsp/ 7 / 2 | 64 | 6 | 3 | HD,DT | Report |
| #48 | | 2,371,740 | 98.79% | - Niya - | 465 | 324&nbsp&nbsp/ 6 / 0 | 68 | 6 | 0 | EZ | Report |
| #49 | | 2,353,930 | 95.96% | Kysaba | 324 | 313&nbsp&nbsp/ 11 / 0 | 63 | 7 | 6 | None | Report |
| #50 | | 2,316,477 | 93.54% | Sorlat | 298 | 300&nbsp&nbsp/ 26 / 0 | 55 | 16 | 4 | HD,DT | Report |