Artist:
KASAI HARCORES
Circle Size:

Approach Rate:

Title:
Cycle Hit
HP Drain:

Star Difficulty:

(7.98)
Creator:
Axer
Accuracy:

Length:
5:08 (5:00 drain)
Source:
Genre:
Electronic (Instrumental)
BPM:
175
Tags:
dj genki genkianamei かめりあ kamelcamellia cametek camellia c-show ep2 episode of pro allstars baseball 葛西西高校 nishi high school m3-39 marathon
User Rating:
Success Rate:
Points of Failure:


(graph is accumulative, based on % at fail/retry)

12.4% (846 of 6831 plays)

Submitted:
Ranked:
Sep 13, 2017
Mar 11, 2018
Rating Spread:

Favourited 32 times in total

Users that love this map: Shyguy, Hata-tan, JessiChan, ARGENTINE DREAM, [_Chichinya_], cdhsausageboy, Atreevete, LimePunch, Ayachi Meme, Vulkin, [ Eon Fox ], viora, Colorojo12, Mayuzumi Sayaka, gaston_2199, _DUSK_, Raidennick, [-TSG-], juanilp4evr, fajar13k and many more!
Options:
Modding / Discussion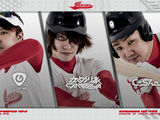 KASAI HARCORES
- Cycle Hit
09/10/2017 Changed BG
KASAI
KASAI
KATTOBASE
KASAI
Les agradezco a whostheboxy Lost The Lights que cuando menos autoestima tenía para rankear esto vinieron a apoyarme (?
Tiebreaker of LMS:B
Spin-Off
#14
Special thanks to
ig188
for the BG and
Worminators
because if it weren't for him, I'd have never discovered this song! (and also for metadata)
The Original Cycle Hit

Yugami nee na... we'll miss you Billy.
_Rise is in the lead! ()
Score
2,800,783 (99.30%)
Max Combo
2002
300 / 100 / 50
1974 / 28 / 0
Misses
0
Geki (Elite Beat!)
34
Katu (Beat!)
0
Mods
HD,HR
Top 50 Scoreboard
| | Rank | Score | Accuracy | Player | Max Combo | 300 / 100 / 50 | Geki | Katu | Misses | Mods | |
| --- | --- | --- | --- | --- | --- | --- | --- | --- | --- | --- | --- |
| #1 | | 2,800,783 | 99.30% | _Rise | 2002 | 1974&nbsp&nbsp/ 28 / 0 | 34 | 0 | 0 | HD,HR | Report |
| #2 | | 2,794,891 | 99.08% | ankohime | 2002 | 1965&nbsp&nbsp/ 37 / 0 | 68 | 1 | 0 | HD,HR | Report |
| #3 | | 2,752,075 | 99.68% | n1doking | 1614 | 1990&nbsp&nbsp/ 11 / 0 | 130 | 1 | 1 | HD,HR | Report |
| #4 | | 2,748,781 | 98.83% | shinchikuhome | 2002 | 1955&nbsp&nbsp/ 47 / 0 | 55 | 1 | 0 | DT | Report |
| #5 | | 2,703,738 | 99.93% | sing216 | 2002 | 1999&nbsp&nbsp/ 3 / 0 | 51 | 0 | 0 | HR | Report |
| #6 | | 2,696,328 | 99.65% | Hori_159 | 2002 | 1988&nbsp&nbsp/ 14 / 0 | 128 | 0 | 0 | HR | Report |
| #7 | | 2,692,776 | 100.00% | uone | 2002 | 2002&nbsp&nbsp/ 0 / 0 | 118 | 0 | 0 | HD,PF | Report |
| #8 | | 2,692,776 | 100.00% | v2fax | 2002 | 2002&nbsp&nbsp/ 0 / 0 | 84 | 0 | 0 | HD | Report |
| #9 | | 2,692,566 | 99.53% | asuasu_yura | 2002 | 1983&nbsp&nbsp/ 19 / 0 | 22 | 0 | 0 | HR,SD | Report |
| #10 | | 2,689,602 | 99.38% | Midnaait | 2002 | 1977&nbsp&nbsp/ 25 / 0 | 99 | 0 | 0 | HR | Report |
| #11 | | 2,688,444 | 99.83% | 1rori | 2002 | 1995&nbsp&nbsp/ 7 / 0 | 0 | 0 | 0 | HD | Report |
| #12 | | 2,688,144 | 99.35% | TimmyAkmed | 2002 | 1976&nbsp&nbsp/ 26 / 0 | 16 | 0 | 0 | HR | Report |
| #13 | | 2,685,594 | 99.73% | Consified | 2002 | 1991&nbsp&nbsp/ 11 / 0 | 127 | 1 | 0 | HD | Report |
| #14 | | 2,685,498 | 99.23% | syunsyun | 2002 | 1971&nbsp&nbsp/ 31 / 0 | 30 | 0 | 0 | HR | Report |
| #15 | | 2,684,754 | 99.20% | goheegy | 2002 | 1970&nbsp&nbsp/ 32 / 0 | 43 | 0 | 0 | HR | Report |
| #16 | | 2,684,340 | 99.65% | MetalStream | 2002 | 1988&nbsp&nbsp/ 14 / 0 | 68 | 0 | 0 | HD | Report |
| #17 | | 2,683,902 | 99.25% | ma_r1n | 2002 | 1972&nbsp&nbsp/ 30 / 0 | 92 | 3 | 0 | HR | Report |
| #18 | | 2,683,656 | 99.68% | nuzojon | 2002 | 1989&nbsp&nbsp/ 13 / 0 | 71 | 1 | 0 | HD | Report |
| #19 | | 2,683,200 | 99.68% | Loopy542 | 2002 | 1989&nbsp&nbsp/ 13 / 0 | 98 | 0 | 0 | HD | Report |
| #20 | | 2,683,200 | 99.63% | zkane2 | 2002 | 1987&nbsp&nbsp/ 15 / 0 | 33 | 0 | 0 | HD | Report |
| #21 | | 2,682,630 | 99.70% | MNTkun | 2002 | 1990&nbsp&nbsp/ 12 / 0 | 29 | 0 | 0 | HD | Report |
| #22 | | 2,682,144 | 99.60% | CreepyDuck | 2002 | 1986&nbsp&nbsp/ 16 / 0 | 20 | 1 | 0 | HD | Report |
| #23 | | 2,681,148 | 99.63% | Jaye | 2002 | 1987&nbsp&nbsp/ 15 / 0 | 11 | 0 | 0 | HD | Report |
| #24 | | 2,680,734 | 99.60% | Ppus | 2002 | 1986&nbsp&nbsp/ 16 / 0 | 69 | 1 | 0 | HD | Report |
| #25 | | 2,680,122 | 99.55% | HiroK | 2002 | 1984&nbsp&nbsp/ 18 / 0 | 0 | 0 | 0 | HD | Report |
| #26 | | 2,679,480 | 99.08% | inteliser | 2002 | 1965&nbsp&nbsp/ 37 / 0 | 33 | 1 | 0 | HR | Report |
| #27 | | 2,675,562 | 99.35% | KitajimaYN | 2002 | 1976&nbsp&nbsp/ 26 / 0 | 14 | 0 | 0 | HD | Report |
| #28 | | 2,675,166 | 98.85% | nananass | 2002 | 1956&nbsp&nbsp/ 46 / 0 | 96 | 0 | 0 | HR | Report |
| #29 | | 2,675,058 | 99.30% | Eiuh | 2002 | 1974&nbsp&nbsp/ 28 / 0 | 99 | 2 | 0 | HD | Report |
| #30 | | 2,673,396 | 99.40% | kiyozi11 | 2002 | 1978&nbsp&nbsp/ 24 / 0 | 24 | 2 | 0 | HD | Report |
| #31 | | 2,673,282 | 99.35% | Brasil | 2002 | 1976&nbsp&nbsp/ 26 / 0 | 116 | 2 | 0 | HD | Report |
| #32 | | 2,672,844 | 98.83% | [-Yuno-] | 2002 | 1955&nbsp&nbsp/ 47 / 0 | 33 | 0 | 0 | HR | Report |
| #33 | | 2,670,432 | 99.15% | Das | 2002 | 1968&nbsp&nbsp/ 34 / 0 | 33 | 1 | 0 | HD | Report |
| #34 | | 2,670,318 | 99.15% | le gagoguigo3 | 2002 | 1968&nbsp&nbsp/ 34 / 0 | 70 | 0 | 0 | HD | Report |
| #35 | | 2,669,064 | 99.08% | karterfreak | 2002 | 1965&nbsp&nbsp/ 37 / 0 | 89 | 1 | 0 | HD | Report |
| #36 | | 2,668,950 | 99.20% | Lalamomo4 | 2002 | 1970&nbsp&nbsp/ 32 / 0 | 126 | 0 | 0 | HD | Report |
| #37 | | 2,665,494 | 99.23% | Serial Dreemurr | 2002 | 1971&nbsp&nbsp/ 31 / 0 | 42 | 0 | 0 | HD | Report |
| #38 | | 2,665,188 | 98.50% | Edgar_Figaro | 2002 | 1942&nbsp&nbsp/ 60 / 0 | 114 | 1 | 0 | HR | Report |
| #39 | | 2,664,864 | 98.38% | Dargin | 2002 | 1937&nbsp&nbsp/ 65 / 0 | 99 | 0 | 0 | HR | Report |
| #40 | | 2,664,242 | 98.83% | ekumea1123 | 1027 | 1958&nbsp&nbsp/ 41 / 0 | 121 | 5 | 3 | HD,HR | Report |
| #41 | | 2,664,240 | 98.43% | KyouRekii87 | 2002 | 1939&nbsp&nbsp/ 63 / 0 | 73 | 1 | 0 | HR | Report |
| #42 | | 2,661,486 | 98.80% | forelych | 2002 | 1954&nbsp&nbsp/ 48 / 0 | 101 | 3 | 0 | HD | Report |
| #43 | | 2,660,850 | 99.20% | hoku-4625 | 2002 | 1970&nbsp&nbsp/ 32 / 0 | 82 | 2 | 0 | HD | Report |
| #44 | | 2,658,786 | 98.83% | Fahrenheit7 | 2002 | 1955&nbsp&nbsp/ 47 / 0 | 5 | 0 | 0 | HD | Report |
| #45 | | 2,657,394 | 98.70% | Mihaugoku | 2002 | 1950&nbsp&nbsp/ 52 / 0 | 106 | 2 | 0 | HD | Report |
| #46 | | 2,649,990 | 99.33% | Xeltic Rival | 2002 | 1975&nbsp&nbsp/ 27 / 0 | 109 | 4 | 0 | HD | Report |
| #47 | | 2,649,600 | 98.50% | --Madara uchiha | 2002 | 1942&nbsp&nbsp/ 60 / 0 | 92 | 6 | 0 | HD | Report |
| #48 | | 2,647,166 | 99.83% | GNKait | 2002 | 1995&nbsp&nbsp/ 7 / 0 | 0 | 0 | 0 | HD,HR | Report |
| #49 | | 2,641,956 | 98.38% | georgedpcarlin | 2002 | 1937&nbsp&nbsp/ 65 / 0 | 93 | 3 | 0 | HD | Report |
| #50 | | 2,639,202 | 99.25% | 7_7 | 2002 | 1972&nbsp&nbsp/ 30 / 0 | 93 | 0 | 0 | HD | Report |