Artist:
Ocelot
Circle Size:

Approach Rate:

Title:
KAEDE
HP Drain:

Star Difficulty:

(5.14)
Creator:
Hollow Wings
Accuracy:

Length:
3:18 (2:41 drain)
Source:
Genre:
Electronic (Instrumental)
BPM:
177
Tags:
japan diverse system dubstep hatsune miku dj ginsuke ocelot sistema function phantom thinktech fanzhen0019 kalindraz kawashiro moecho koiyuki minakami yuki
User Rating:
Success Rate:
Points of Failure:


(graph is accumulative, based on % at fail/retry)

18.7% (909 of 4851 plays)

Submitted:
Qualified:
Aug 27, 2017
Feb 16, 2018
Rating Spread:

Favourited 177 times in total

Users that love this map: bbj0920, Regou, CookEasy, Yuutai, Spectator, -GN, INO, kirinokirino, Xalnion, Futaba Anzu, Kaori Nakaseko, pw384, Kawashiro, Kaine, Voltaz, FaiVillager, Ookura Risona, Spare, Mad Carrot, Usernametwo and many more!
Options:
Modding / Discussion
This map is in a QUALIFIED state.
Beware that the leaderboard will be reset before it is ranked!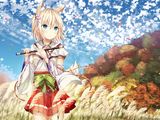 Ocelot KAEDE
bg supported by
fanzhen0019
sb by
fanzhen0019
Irre's Normal EX by
Irreversible
Skystar's EX by
Skystar
Kawa's Extra by
Kawashiro
Kalindraz's EX by
Kalindraz
fanzhen's EX by
fanzhen0019
Koiyuki's EX by
Koiyuki
Moecho's EX by Moecho
Crystal is in the lead! ()
Score
12,407,260 (98.17%)
Max Combo
1586
300 / 100 / 50
410 / 7 / 0
Misses
3
Geki (Elite Beat!)
147
Katu (Beat!)
7
Mods
None
Top 50 Scoreboard
| | Rank | Score | Accuracy | Player | Max Combo | 300 / 100 / 50 | Geki | Katu | Misses | Mods | |
| --- | --- | --- | --- | --- | --- | --- | --- | --- | --- | --- | --- |
| #1 | | 12,407,260 | 98.17% | Crystal | 1586 | 410&nbsp&nbsp/ 7 / 0 | 147 | 7 | 3 | None | Report |
| #2 | | 6,700,190 | 96.83% | Axarious | 949 | 400&nbsp&nbsp/ 20 / 0 | 140 | 17 | 0 | None | Report |
| #3 | | 6,094,600 | 93.89% | Rafis | 830 | 382&nbsp&nbsp/ 37 / 0 | 123 | 33 | 1 | None | Report |
| #4 | | 5,080,040 | 97.38% | -GN | 1225 | 404&nbsp&nbsp/ 15 / 0 | 143 | 13 | 1 | EZ | Report |
| #5 | | 4,256,650 | 95.40% | _AvA | 740 | 391&nbsp&nbsp/ 29 / 0 | 129 | 28 | 0 | None | Report |
| #6 | | 4,143,280 | 95.16% | fieryrage | 788 | 390&nbsp&nbsp/ 29 / 0 | 130 | 26 | 1 | None | Report |
| #7 | | 3,986,608 | 93.06% | Mystia | 631 | 378&nbsp&nbsp/ 38 / 1 | 121 | 32 | 3 | HD | Report |
| #8 | | 3,894,250 | 95.95% | Mismagius | 477 | 395&nbsp&nbsp/ 24 / 0 | 134 | 22 | 1 | None | Report |
| #9 | | 3,756,470 | 94.44% | Seni | 735 | 385&nbsp&nbsp/ 35 / 0 | 126 | 31 | 0 | None | Report |
| #10 | | 3,302,470 | 95.20% | Anze | 627 | 390&nbsp&nbsp/ 29 / 1 | 128 | 28 | 0 | None | Report |
| #11 | | 3,091,030 | 92.78% | sahuang | 485 | 376&nbsp&nbsp/ 41 / 0 | 121 | 33 | 3 | None | Report |
| #12 | | 2,879,090 | 94.68% | idke | 394 | 387&nbsp&nbsp/ 32 / 0 | 130 | 26 | 1 | None | Report |
| #13 | | 2,873,900 | 91.90% | Maxe191 | 434 | 369&nbsp&nbsp/ 51 / 0 | 116 | 41 | 0 | None | Report |
| #14 | | 2,706,730 | 83.53% | SpellZZZ | 569 | 320&nbsp&nbsp/ 91 / 3 | 87 | 61 | 6 | None | Report |
| #15 | | 2,681,640 | 90.52% | Ice Angel | 412 | 362&nbsp&nbsp/ 54 / 1 | 111 | 42 | 3 | None | Report |
| #16 | | 2,653,600 | 88.73% | Best459 | 407 | 350&nbsp&nbsp/ 68 / 0 | 102 | 53 | 2 | None | Report |
| #17 | | 2,623,530 | 89.37% | Zetera | 633 | 355&nbsp&nbsp/ 61 / 0 | 106 | 47 | 4 | None | Report |
| #18 | | 2,618,930 | 90.44% | Only A Dream | 451 | 361&nbsp&nbsp/ 56 / 1 | 104 | 50 | 2 | None | Report |
| #19 | | 2,516,440 | 90.71% | melloe | 375 | 362&nbsp&nbsp/ 57 / 0 | 113 | 43 | 1 | None | Report |
| #20 | | 2,461,820 | 92.54% | Red_Pixel | 439 | 374&nbsp&nbsp/ 44 / 0 | 115 | 40 | 2 | None | Report |
| #21 | | 2,403,330 | 94.13% | zzx | 392 | 384&nbsp&nbsp/ 34 / 0 | 124 | 31 | 2 | None | Report |
| #22 | | 2,386,919 | 92.78% | Jimzzyyy | 529 | 376&nbsp&nbsp/ 41 / 0 | 120 | 34 | 3 | HD | Report |
| #23 | | 2,348,520 | 91.55% | Karuna | 302 | 368&nbsp&nbsp/ 49 / 1 | 111 | 44 | 2 | None | Report |
| #24 | | 2,340,350 | 90.12% | tutur2224 | 348 | 359&nbsp&nbsp/ 58 / 1 | 106 | 48 | 2 | None | Report |
| #25 | | 2,331,000 | 91.35% | Floob | 266 | 367&nbsp&nbsp/ 49 / 2 | 113 | 40 | 2 | None | Report |
| #26 | | 2,264,780 | 84.76% | TheOnlyLeon | 442 | 327&nbsp&nbsp/ 87 / 0 | 85 | 67 | 6 | None | Report |
| #27 | | 2,238,020 | 90.44% | R3m | 322 | 361&nbsp&nbsp/ 56 / 1 | 115 | 39 | 2 | None | Report |
| #28 | | 2,206,021 | 90.83% | _Criller | 382 | 363&nbsp&nbsp/ 55 / 1 | 108 | 47 | 1 | HD | Report |
| #29 | | 2,154,280 | 91.35% | Virrus | 409 | 368&nbsp&nbsp/ 47 / 0 | 109 | 43 | 5 | None | Report |
| #30 | | 2,116,620 | 90.12% | Saku- | 394 | 359&nbsp&nbsp/ 58 / 1 | 113 | 41 | 2 | None | Report |
| #31 | | 2,093,250 | 93.10% | Weed | 241 | 377&nbsp&nbsp/ 42 / 0 | 122 | 34 | 1 | None | Report |
| #32 | | 2,059,680 | 87.46% | Piggles354 | 339 | 341&nbsp&nbsp/ 79 / 0 | 100 | 57 | 0 | None | Report |
| #33 | | 2,026,170 | 91.19% | jackylam5 | 276 | 365&nbsp&nbsp/ 54 / 0 | 110 | 46 | 1 | None | Report |
| #34 | | 2,012,280 | 89.29% | -Anastacia- | 346 | 353&nbsp&nbsp/ 65 / 2 | 105 | 50 | 0 | None | Report |
| #35 | | 1,991,930 | 93.29% | Jace | 341 | 378&nbsp&nbsp/ 41 / 1 | 121 | 35 | 0 | None | Report |
| #36 | | 1,916,280 | 91.19% | [Crz]Makii | 306 | 365&nbsp&nbsp/ 54 / 0 | 115 | 41 | 1 | None | Report |
| #37 | | 1,891,920 | 89.68% | _YuriNee | 244 | 356&nbsp&nbsp/ 62 / 0 | 102 | 53 | 2 | None | Report |
| #38 | | 1,891,030 | 89.29% | YokesPai | 336 | 353&nbsp&nbsp/ 66 / 0 | 101 | 55 | 1 | None | Report |
| #39 | | 1,890,280 | 91.43% | Doomsday | 351 | 366&nbsp&nbsp/ 54 / 0 | 112 | 45 | 0 | None | Report |
| #40 | | 1,886,100 | 90.08% | Phazyy | 224 | 359&nbsp&nbsp/ 58 / 0 | 107 | 47 | 3 | None | Report |
| #41 | | 1,878,800 | 90.71% | Aiko Kaori | 299 | 362&nbsp&nbsp/ 57 / 0 | 105 | 51 | 1 | None | Report |
| #42 | | 1,873,085 | 87.98% | Avenora | 232 | 345&nbsp&nbsp/ 73 / 1 | 98 | 57 | 1 | HD | Report |
| #43 | | 1,872,780 | 91.15% | Xilver | 323 | 365&nbsp&nbsp/ 53 / 1 | 115 | 40 | 1 | None | Report |
| #44 | | 1,870,671 | 88.02% | Danitos | 323 | 347&nbsp&nbsp/ 65 / 6 | 101 | 49 | 2 | HD | Report |
| #45 | | 1,860,590 | 87.62% | Xidorn | 490 | 344&nbsp&nbsp/ 71 / 2 | 95 | 57 | 3 | None | Report |
| #46 | | 1,848,480 | 89.44% | Yacos | 274 | 354&nbsp&nbsp/ 65 / 0 | 103 | 53 | 1 | None | Report |
| #47 | | 1,848,470 | 90.48% | StarrStyx | 292 | 360&nbsp&nbsp/ 60 / 0 | 105 | 52 | 0 | None | Report |
| #48 | | 1,838,910 | 89.40% | Victoire | 381 | 355&nbsp&nbsp/ 61 / 1 | 104 | 49 | 3 | None | Report |
| #49 | | 1,819,140 | 91.67% | lain | 263 | 369&nbsp&nbsp/ 48 / 0 | 118 | 36 | 3 | None | Report |
| #50 | | 1,723,990 | 90.87% | Kondou-Shinichi | 263 | 363&nbsp&nbsp/ 56 / 0 | 114 | 42 | 1 | None | Report |