Artist:
Function Phantom
Circle Size:

Approach Rate:

Title:
Algebra
HP Drain:

Star Difficulty:

(5.83)
Creator:
tasuke912
Accuracy:

Length:
4:01 (3:23 drain)
Source:
Genre:
Unspecified (Other)
BPM:
177
Tags:
User Rating:
Success Rate:
Points of Failure:


(graph is accumulative, based on % at fail/retry)

14.0% (375 of 2674 plays)

Submitted:
Loved:
Aug 14, 2017
Aug 24, 2017
Rating Spread:

Favourited 28 times in total

Users that love this map: Kuo Kyoka, LimePunch, Flandre4950, Etsu, SharpN, Paradame, gaston_2199, le5nd5, Fishhhhhhh, GOLAITHCHAN, HappyVappy, Eliwod, J0EL5635, Meloetia, kitafuma, LovingCupcake, articherrb, Kendiie, sicilechanson, Krackeen and many more!
Options:
Modding / Discussion
This map is in a LOVED state.
As such, it will not award any pp and leaderboards may be reset by the beatmap creator.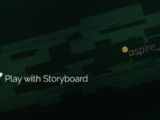 #83
Aspire 2017: osu!taiko /

2nd Place
2 player mode / storyboard gimmicks
Enable storyboard / Background dim: 0% / Resolution: 16:9
_Rise is in the lead! ()
Score
1,451,619 (100.00%)
Max Combo
1513
300 / 100 / 50
1513 / 0 / 0
Misses
0
Geki (Elite Beat!)
4
Katu (Beat!)
0
Mods
HD
Top 50 Scoreboard
| | Rank | Score | Accuracy | Player | Max Combo | 300 / 100 / 50 | Geki | Katu | Misses | Mods | |
| --- | --- | --- | --- | --- | --- | --- | --- | --- | --- | --- | --- |
| #1 | | 1,451,619 | 100.00% | _Rise | 1513 | 1513&nbsp&nbsp/ 0 / 0 | 4 | 0 | 0 | HD | Report |
| #2 | | 1,442,513 | 99.37% | janitoreihil | 1513 | 1494&nbsp&nbsp/ 19 / 0 | 17 | 0 | 0 | HD | Report |
| #3 | | 1,399,828 | 99.50% | ekumea1123 | 1513 | 1498&nbsp&nbsp/ 15 / 0 | 1 | 0 | 0 | None | Report |
| #4 | | 1,395,128 | 99.14% | EGG0001 | 1513 | 1487&nbsp&nbsp/ 26 / 0 | 12 | 0 | 0 | None | Report |
| #5 | | 1,309,428 | 97.42% | 1rori | 1381 | 1461&nbsp&nbsp/ 26 / 0 | 0 | 0 | 26 | None | Report |
| #6 | | 1,286,486 | 98.58% | MetalStream | 868 | 1484&nbsp&nbsp/ 15 / 0 | 8 | 0 | 14 | None | Report |
| #7 | | 1,266,092 | 96.50% | tamakagi2000 | 966 | 1447&nbsp&nbsp/ 26 / 0 | 12 | 0 | 40 | None | Report |
| #8 | | 1,243,792 | 96.23% | pmriva | 665 | 1419&nbsp&nbsp/ 74 / 0 | 3 | 0 | 20 | None | Report |
| #9 | | 1,241,670 | 98.25% | tasuke912 | 550 | 1471&nbsp&nbsp/ 31 / 0 | 0 | 0 | 11 | None | Report |
| #10 | | 1,221,832 | 96.36% | CreepyDuck | 527 | 1419&nbsp&nbsp/ 78 / 0 | 0 | 0 | 16 | None | Report |
| #11 | | 1,215,888 | 96.70% | kiyozi11 | 509 | 1438&nbsp&nbsp/ 50 / 0 | 0 | 0 | 25 | None | Report |
| #12 | | 1,209,830 | 96.10% | Noko_BSF | 670 | 1402&nbsp&nbsp/ 104 / 0 | 10 | 0 | 7 | None | Report |
| #13 | | 1,205,032 | 94.78% | kitafuma | 669 | 1397&nbsp&nbsp/ 74 / 0 | 16 | 2 | 42 | None | Report |
| #14 | | 1,158,890 | 96.99% | KitajimaYN | 394 | 1453&nbsp&nbsp/ 29 / 0 | 11 | 0 | 31 | None | Report |
| #15 | | 1,158,080 | 93.26% | isobe | 510 | 1387&nbsp&nbsp/ 48 / 0 | 16 | 0 | 78 | None | Report |
| #16 | | 1,155,986 | 92.56% | Lze | 557 | 1349&nbsp&nbsp/ 103 / 0 | 5 | 0 | 61 | None | Report |
| #17 | | 1,140,552 | 92.17% | jakads | 665 | 1356&nbsp&nbsp/ 77 / 0 | 15 | 1 | 80 | None | Report |
| #18 | | 1,133,586 | 93.19% | Digsuke | 663 | 1357&nbsp&nbsp/ 106 / 0 | 3 | 0 | 50 | None | Report |
| #19 | | 1,117,732 | 94.38% | JustALeaf | 671 | 1389&nbsp&nbsp/ 78 / 0 | 0 | 0 | 46 | None | Report |
| #20 | | 1,105,964 | 93.46% | Vulkin | 527 | 1371&nbsp&nbsp/ 86 / 0 | 0 | 0 | 56 | None | Report |
| #21 | | 1,105,840 | 94.15% | le gagoguigo3 | 404 | 1377&nbsp&nbsp/ 95 / 0 | 9 | 1 | 41 | None | Report |
| #22 | | 1,104,992 | 94.35% | LimePunch | 508 | 1391&nbsp&nbsp/ 73 / 0 | 12 | 0 | 49 | None | Report |
| #23 | | 1,102,354 | 95.27% | komasy | 366 | 1411&nbsp&nbsp/ 61 / 0 | 7 | 0 | 41 | None | Report |
| #24 | | 1,096,740 | 93.13% | Kuro | 508 | 1372&nbsp&nbsp/ 74 / 0 | 9 | 0 | 67 | None | Report |
| #25 | | 1,092,328 | 93.19% | Ppus | 622 | 1378&nbsp&nbsp/ 64 / 0 | 13 | 2 | 71 | None | Report |
| #26 | | 1,088,772 | 92.53% | 7_7 | 513 | 1366&nbsp&nbsp/ 68 / 0 | 14 | 0 | 79 | None | Report |
| #27 | | 1,078,280 | 93.26% | superSSS | 508 | 1336&nbsp&nbsp/ 150 / 0 | 13 | 1 | 27 | None | Report |
| #28 | | 1,071,282 | 92.63% | _mai | 359 | 1350&nbsp&nbsp/ 103 / 0 | 11 | 0 | 60 | None | Report |
| #29 | | 1,070,602 | 93.23% | XK2238 | 375 | 1380&nbsp&nbsp/ 61 / 0 | 9 | 0 | 72 | None | Report |
| #30 | | 1,064,624 | 92.73% | ILOVEMARISA | 513 | 1355&nbsp&nbsp/ 96 / 0 | 0 | 0 | 62 | None | Report |
| #31 | | 1,062,722 | 90.81% | ][ -GH- ][ | 437 | 1323&nbsp&nbsp/ 102 / 0 | 15 | 0 | 88 | None | Report |
| #32 | | 1,038,754 | 88.66% | Tem | 487 | 1287&nbsp&nbsp/ 109 / 0 | 4 | 0 | 117 | None | Report |
| #33 | | 1,023,900 | 90.98% | Skull Kid | 395 | 1327&nbsp&nbsp/ 99 / 0 | 5 | 0 | 87 | None | Report |
| #34 | | 1,018,990 | 91.44% | TH_Noel | 669 | 1331&nbsp&nbsp/ 105 / 0 | 0 | 0 | 77 | None | Report |
| #35 | | 1,013,892 | 90.45% | Mihaugoku | 519 | 1320&nbsp&nbsp/ 97 / 0 | 13 | 2 | 96 | None | Report |
| #36 | | 1,013,148 | 91.14% | iloveyou4ever | 410 | 1326&nbsp&nbsp/ 106 / 0 | 15 | 0 | 81 | None | Report |
| #37 | | 1,011,274 | 94.35% | Aki990 | 520 | 1385&nbsp&nbsp/ 85 / 0 | 9 | 0 | 43 | None | Report |
| #38 | | 1,002,870 | 88.07% | Zetera | 466 | 1271&nbsp&nbsp/ 123 / 0 | 8 | 0 | 119 | None | Report |
| #39 | | 1,000,756 | 89.56% | Fantazy | 415 | 1286&nbsp&nbsp/ 138 / 0 | 16 | 0 | 89 | None | Report |
| #40 | | 996,470 | 89.06% | suyuyu | 396 | 1262&nbsp&nbsp/ 171 / 0 | 17 | 0 | 80 | None | Report |
| #41 | | 992,174 | 91.77% | Xin Leviathan | 369 | 1341&nbsp&nbsp/ 95 / 0 | 0 | 0 | 77 | None | Report |
| #42 | | 972,972 | 89.69% | KyouRekii87 | 394 | 1295&nbsp&nbsp/ 124 / 0 | 7 | 0 | 94 | None | Report |
| #43 | | 972,662 | 95.31% | Chromoxx | 362 | 1426&nbsp&nbsp/ 32 / 0 | 8 | 1 | 55 | None | Report |
| #44 | | 941,750 | 90.32% | H1gumo | 459 | 1316&nbsp&nbsp/ 101 / 0 | 3 | 0 | 96 | None | Report |
| #45 | | 928,620 | 91.34% | Spinity | 368 | 1330&nbsp&nbsp/ 104 / 0 | 0 | 0 | 79 | None | Report |
| #46 | | 926,502 | 87.87% | lamkwokhot | 310 | 1259&nbsp&nbsp/ 141 / 0 | 5 | 0 | 113 | None | Report |
| #47 | | 907,456 | 91.77% | rhyrhy | 253 | 1328&nbsp&nbsp/ 121 / 0 | 2 | 0 | 64 | None | Report |
| #48 | | 906,234 | 86.75% | Ikkun | 466 | 1257&nbsp&nbsp/ 111 / 0 | 5 | 0 | 145 | None | Report |
| #49 | | 881,198 | 86.55% | Marm | 328 | 1250&nbsp&nbsp/ 119 / 0 | 14 | 0 | 144 | None | Report |
| #50 | | 869,024 | 89.03% | kaypooma | 530 | 1318&nbsp&nbsp/ 58 / 0 | 18 | 0 | 137 | None | Report |