Artist:
Rusty K
Circle Size:

Approach Rate:

Title:
Dark Eyes
HP Drain:

Star Difficulty:

(4.61)
Creator:
Mir
Accuracy:

Length:
5:54 (5:49 drain)
Source:
Genre:
Electronic (Instrumental)
BPM:
174
Tags:
dnb neurofunk dark over overtech otm001 drum and bass
User Rating:
Success Rate:
Points of Failure:


(graph is accumulative, based on % at fail/retry)

8.7% (8838 of 101871 plays)

Submitted:
Ranked:
Aug 11, 2017
Sep 11, 2017
Rating Spread:

Favourited 116 times in total

Users that love this map: CookEasy, Plantifant, pawlodiablo57, uberpancake, Battquif, marii_29, GasaiiYunox, TrickyFlipster, -Leer, Tsukikolover, hent2222, -Kirino, Raxemus, kub3nzQ, Hoax-sama, Bleached, Mregoo, Nozomii, Cl9, C00L and many more!
Options:
Modding / Discussion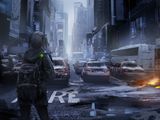 "Living up to its name, 'Dark Eyes' paints a bleak picture of a cold, dark world, unforgiving to all its inhabitants. An eerie chime sets the tone at the outset, a melody extracted from the beginning of a nightmare. Halftime drums ramp things up before smashing into a vicious breakdown marked by dark, electric bass, an impressive demonstration of the Russian virtuosos knack for sound design. Kicking into full swing, the drop delivers the goods with a forceful, driving groove defined by piercing drums and a mean modulated reece. "Dark Eyes" is a dangerous concoction filled with palpable anger, accompanied with sinister and dark melodical backdrops, a stark picture of a world gone wrong."
[ScarletFang] is in the lead! ()
Score
53,649,702 (97.95%)
Max Combo
1737
300 / 100 / 50
915 / 29 / 0
Misses
0
Geki (Elite Beat!)
224
Katu (Beat!)
24
Mods
HD
Top 50 Scoreboard
| | Rank | Score | Accuracy | Player | Max Combo | 300 / 100 / 50 | Geki | Katu | Misses | Mods | |
| --- | --- | --- | --- | --- | --- | --- | --- | --- | --- | --- | --- |
| #1 | | 53,649,702 | 97.95% | [ScarletFang] | 1737 | 915&nbsp&nbsp/ 29 / 0 | 224 | 24 | 0 | HD | Report |
| #2 | | 53,615,805 | 98.59% | [ - Kitsune - ] | 1736 | 924&nbsp&nbsp/ 20 / 0 | 231 | 17 | 0 | HD | Report |
| #3 | | 53,490,896 | 98.38% | waefwerf | 1733 | 921&nbsp&nbsp/ 23 / 0 | 226 | 22 | 0 | HD | Report |
| #4 | | 53,133,865 | 97.81% | xXD4rk_Sl4y3rXx | 1728 | 913&nbsp&nbsp/ 31 / 0 | 220 | 28 | 0 | HD | Report |
| #5 | | 52,912,560 | 97.28% | Squilly | 1732 | 906&nbsp&nbsp/ 36 / 2 | 215 | 32 | 0 | HD | Report |
| #6 | | 52,825,959 | 96.47% | gtfo | 1735 | 894&nbsp&nbsp/ 50 / 0 | 207 | 41 | 0 | HR | Report |
| #7 | | 50,816,230 | 98.45% | Betbuc | 1739 | 922&nbsp&nbsp/ 22 / 0 | 230 | 18 | 0 | None | Report |
| #8 | | 50,654,120 | 98.59% | Twilazs | 1736 | 924&nbsp&nbsp/ 20 / 0 | 231 | 17 | 0 | None | Report |
| #9 | | 50,508,790 | 97.67% | Battquif | 1741 | 911&nbsp&nbsp/ 33 / 0 | 223 | 25 | 0 | None | Report |
| #10 | | 50,446,680 | 98.45% | emu1337 | 1734 | 922&nbsp&nbsp/ 22 / 0 | 229 | 19 | 0 | None | Report |
| #11 | | 50,300,170 | 97.88% | SavleR | 1737 | 914&nbsp&nbsp/ 30 / 0 | 221 | 27 | 0 | None | Report |
| #12 | | 50,290,730 | 97.95% | xasuma | 1731 | 915&nbsp&nbsp/ 29 / 0 | 226 | 22 | 0 | None | Report |
| #13 | | 49,855,870 | 97.60% | Corelith | 1731 | 910&nbsp&nbsp/ 34 / 0 | 220 | 28 | 0 | None | Report |
| #14 | | 49,846,790 | 97.03% | Prophet | 1733 | 902&nbsp&nbsp/ 42 / 0 | 208 | 40 | 0 | None | Report |
| #15 | | 49,797,150 | 97.14% | Slips | 1732 | 904&nbsp&nbsp/ 38 / 2 | 215 | 32 | 0 | None | Report |
| #16 | | 49,672,130 | 97.44% | Jukkii | 1730 | 908&nbsp&nbsp/ 35 / 1 | 218 | 29 | 0 | None | Report |
| #17 | | 49,009,260 | 95.94% | Penguin UwU | 1731 | 887&nbsp&nbsp/ 55 / 2 | 206 | 40 | 0 | None | Report |
| #18 | | 47,224,450 | 93.47% | -Akito | 1706 | 852&nbsp&nbsp/ 90 / 2 | 179 | 67 | 0 | None | Report |
| #19 | | 41,915,150 | 98.45% | Arutsuki | 1493 | 922&nbsp&nbsp/ 22 / 0 | 226 | 22 | 0 | HD | Report |
| #20 | | 39,826,900 | 97.60% | [Riot] | 1503 | 910&nbsp&nbsp/ 34 / 0 | 220 | 28 | 0 | None | Report |
| #21 | | 38,796,280 | 96.27% | _orange | 1498 | 893&nbsp&nbsp/ 47 / 1 | 207 | 39 | 3 | None | Report |
| #22 | | 37,548,220 | 94.10% | chrisny | 1478 | 861&nbsp&nbsp/ 81 / 2 | 182 | 64 | 0 | None | Report |
| #23 | | 36,013,820 | 96.17% | Eliteronix | 1423 | 891&nbsp&nbsp/ 49 / 3 | 213 | 31 | 1 | None | Report |
| #24 | | 35,138,170 | 96.91% | Wuffles | 1406 | 901&nbsp&nbsp/ 41 / 1 | 215 | 31 | 1 | None | Report |
| #25 | | 34,803,500 | 96.08% | Piggles354 | 1414 | 889&nbsp&nbsp/ 54 / 0 | 207 | 40 | 1 | None | Report |
| #26 | | 34,768,100 | 95.06% | manofluck | 1408 | 875&nbsp&nbsp/ 66 / 2 | 191 | 54 | 1 | None | Report |
| #27 | | 34,546,530 | 97.69% | Dat Unreal | 1375 | 912&nbsp&nbsp/ 30 / 1 | 224 | 22 | 1 | None | Report |
| #28 | | 34,363,150 | 95.71% | Orenjijusu | 1412 | 885&nbsp&nbsp/ 54 / 3 | 197 | 47 | 2 | None | Report |
| #29 | | 34,189,870 | 96.93% | Neqoo | 1374 | 901&nbsp&nbsp/ 42 / 0 | 210 | 37 | 1 | None | Report |
| #30 | | 33,607,390 | 96.86% | xLambert21 | 1392 | 900&nbsp&nbsp/ 43 / 0 | 214 | 33 | 1 | None | Report |
| #31 | | 33,392,781 | 94.26% | Crafticious | 1336 | 864&nbsp&nbsp/ 77 / 1 | 196 | 50 | 2 | HD | Report |
| #32 | | 33,313,490 | 96.89% | ckbruin13 | 1371 | 901&nbsp&nbsp/ 41 / 0 | 220 | 26 | 2 | None | Report |
| #33 | | 32,980,370 | 95.62% | Euphorium | 1351 | 883&nbsp&nbsp/ 57 / 4 | 201 | 43 | 0 | None | Report |
| #34 | | 32,955,310 | 98.75% | Atsuhito | 1344 | 927&nbsp&nbsp/ 15 / 1 | 235 | 11 | 1 | None | Report |
| #35 | | 32,426,266 | 94.05% | FightingStar | 1331 | 861&nbsp&nbsp/ 80 / 1 | 194 | 51 | 2 | HR | Report |
| #36 | | 32,043,180 | 97.63% | megafanx3 | 1334 | 911&nbsp&nbsp/ 32 / 0 | 219 | 28 | 1 | None | Report |
| #37 | | 31,748,300 | 97.12% | Lucker96 | 1313 | 905&nbsp&nbsp/ 35 / 1 | 217 | 27 | 3 | None | Report |
| #38 | | 30,507,980 | 95.85% | Cerillion | 1279 | 886&nbsp&nbsp/ 56 / 1 | 203 | 43 | 1 | None | Report |
| #39 | | 29,803,637 | 98.09% | Cappu | 1244 | 918&nbsp&nbsp/ 24 / 0 | 231 | 15 | 2 | HD | Report |
| #40 | | 29,595,940 | 94.63% | kTN | 1266 | 869&nbsp&nbsp/ 72 / 2 | 189 | 57 | 1 | None | Report |
| #41 | | 29,173,080 | 93.64% | Kyu96 | 1308 | 856&nbsp&nbsp/ 82 / 4 | 190 | 52 | 2 | None | Report |
| #42 | | 28,998,688 | 96.80% | Cl9 | 1143 | 899&nbsp&nbsp/ 44 / 1 | 212 | 35 | 0 | HD | Report |
| #43 | | 27,579,940 | 97.10% | Poncho | 1220 | 904&nbsp&nbsp/ 38 / 0 | 219 | 27 | 2 | None | Report |
| #44 | | 27,413,730 | 98.55% | Zetera | 1158 | 924&nbsp&nbsp/ 19 / 0 | 231 | 16 | 1 | None | Report |
| #45 | | 26,653,230 | 93.34% | FireWallLT | 1150 | 851&nbsp&nbsp/ 88 / 5 | 180 | 63 | 0 | None | Report |
| #46 | | 26,597,090 | 94.58% | pcl5x2008 | 1234 | 869&nbsp&nbsp/ 71 / 1 | 193 | 51 | 3 | None | Report |
| #47 | | 26,504,730 | 95.27% | Miidelz | 1223 | 877&nbsp&nbsp/ 67 / 0 | 202 | 46 | 0 | None | Report |
| #48 | | 26,490,323 | 95.07% | Eusoul Mizu | 1197 | 878&nbsp&nbsp/ 58 / 1 | 195 | 45 | 7 | HD | Report |
| #49 | | 26,180,242 | 97.10% | AxewB | 1152 | 905&nbsp&nbsp/ 34 / 2 | 217 | 26 | 3 | HD | Report |
| #50 | | 26,119,660 | 96.75% | Gifted | 1150 | 899&nbsp&nbsp/ 43 / 0 | 209 | 37 | 2 | None | Report |