Artist:
Camellia
Circle Size:

Approach Rate:

Title:
Light it up
HP Drain:

Star Difficulty:

(6.37)
Creator:
Opsi
Accuracy:

Length:
6:02 (6:01 drain)
Source:
Genre:
Electronic (Instrumental)
BPM:
175
Tags:
cametek crystallized dubstep drum and bass dnb wubstep artcore melodic marathon technical fast sliders
User Rating:
Success Rate:
Points of Failure:


(graph is accumulative, based on % at fail/retry)

4.2% (1422 of 34182 plays)

Submitted:
Ranked:
Aug 7, 2017
Jan 8, 2018
Rating Spread:

Favourited 87 times in total

Users that love this map: waaiiru, gusrua123, q566978, HKrecords_, Zrky, 404 AimNotFound, MiruHong, Asonate, RedsonicBT, Zenden, JaeSu, Moshu_X, Killbasa, Marethyu, b00, IsoSubjectPi, Rumon, obtio, DigitalHypno, Marimgorgar and many more!
Options:
Modding / Discussion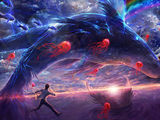 :
Halfslashed

:
Hobbes2
Thanks to:
Nao, Lumael, Bergy, Cele, Mir, Neil, Vaarka, Xilver, Halfy, and Hobbes for modding
Probox for combo colors and two lessons
All the top players who took the time to test this for a noname mapper
osu! Mentorship Program community for giving me (in good and bad ways) the motivation for me to map this
And finally
you
, whether player or mapper, for downloading this. Hope you enjoy.
Fuck you guys
idke is in the lead! ()
Score
68,919,250 (99.10%)
Max Combo
1906
300 / 100 / 50
1836 / 25 / 0
Misses
0
Geki (Elite Beat!)
687
Katu (Beat!)
24
Mods
None
Top 50 Scoreboard
| | Rank | Score | Accuracy | Player | Max Combo | 300 / 100 / 50 | Geki | Katu | Misses | Mods | |
| --- | --- | --- | --- | --- | --- | --- | --- | --- | --- | --- | --- |
| #1 | | 68,919,250 | 99.10% | idke | 1906 | 1836&nbsp&nbsp/ 25 / 0 | 687 | 24 | 0 | None | Report |
| #2 | | 67,919,094 | 98.93% | Noname0 | 1998 | 1832&nbsp&nbsp/ 27 / 0 | 686 | 23 | 2 | None | Report |
| #3 | | 64,632,902 | 98.96% | fieryrage | 1922 | 1833&nbsp&nbsp/ 26 / 0 | 690 | 19 | 2 | None | Report |
| #4 | | 63,740,244 | 98.05% | WubWoofWolf | 1763 | 1809&nbsp&nbsp/ 46 / 2 | 665 | 42 | 4 | HD | Report |
| #5 | | 60,366,066 | 95.60% | Shiny Chariot | 1848 | 1740&nbsp&nbsp/ 116 / 3 | 615 | 91 | 2 | None | Report |
| #6 | | 54,812,910 | 96.88% | QbaDoo | 1835 | 1780&nbsp&nbsp/ 67 / 4 | 644 | 57 | 10 | None | Report |
| #7 | | 53,273,202 | 97.62% | Doomsday | 1714 | 1797&nbsp&nbsp/ 59 / 0 | 656 | 52 | 5 | None | Report |
| #8 | | 50,185,148 | 96.54% | Cappy | 1701 | 1771&nbsp&nbsp/ 76 / 2 | 641 | 60 | 12 | None | Report |
| #9 | | 49,572,160 | 96.55% | Josh123uaJ | 1666 | 1767&nbsp&nbsp/ 89 / 1 | 635 | 73 | 4 | None | Report |
| #10 | | 47,291,490 | 97.12% | YokesPai | 1626 | 1789&nbsp&nbsp/ 53 / 4 | 660 | 40 | 15 | HD | Report |
| #11 | | 46,404,008 | 95.75% | twenty | 1640 | 1755&nbsp&nbsp/ 77 / 7 | 637 | 57 | 22 | HD | Report |
| #12 | | 45,278,018 | 98.02% | GiraffekNuL | 1627 | 1812&nbsp&nbsp/ 36 / 1 | 678 | 25 | 12 | None | Report |
| #13 | | 45,004,289 | 96.70% | Kafuu Chino | 1606 | 1777&nbsp&nbsp/ 65 / 5 | 647 | 56 | 14 | HD | Report |
| #14 | | 39,247,008 | 96.94% | gtfo | 1492 | 1783&nbsp&nbsp/ 63 / 0 | 660 | 45 | 15 | None | Report |
| #15 | | 38,726,602 | 97.96% | Rohulk | 994 | 1807&nbsp&nbsp/ 48 / 0 | 665 | 41 | 6 | HD,HR | Report |
| #16 | | 34,793,108 | 98.58% | Monko2k | 966 | 1825&nbsp&nbsp/ 29 / 0 | 676 | 28 | 7 | None | Report |
| #17 | | 34,601,406 | 96.28% | Firstus | 1018 | 1766&nbsp&nbsp/ 77 / 1 | 637 | 63 | 17 | HD | Report |
| #18 | | 34,055,760 | 97.71% | MrBooM | 834 | 1802&nbsp&nbsp/ 48 / 2 | 672 | 34 | 9 | HD | Report |
| #19 | | 33,540,208 | 97.98% | Jameslike | 852 | 1808&nbsp&nbsp/ 46 / 1 | 663 | 43 | 6 | None | Report |
| #20 | | 32,209,194 | 97.70% | Sonix | 878 | 1801&nbsp&nbsp/ 49 / 5 | 669 | 35 | 6 | None | Report |
| #21 | | 32,050,383 | 98.07% | Woey | 969 | 1812&nbsp&nbsp/ 39 / 0 | 672 | 32 | 10 | HD | Report |
| #22 | | 31,516,602 | 96.51% | Elscar | 875 | 1771&nbsp&nbsp/ 73 / 4 | 652 | 49 | 13 | None | Report |
| #23 | | 31,321,684 | 97.32% | GHAngeloid | 914 | 1791&nbsp&nbsp/ 60 / 1 | 655 | 48 | 9 | None | Report |
| #24 | | 31,144,520 | 97.89% | DoKito | 898 | 1805&nbsp&nbsp/ 50 / 0 | 667 | 39 | 6 | None | Report |
| #25 | | 30,274,788 | 97.07% | GranDSenpai | 858 | 1784&nbsp&nbsp/ 67 / 1 | 646 | 57 | 9 | HD | Report |
| #26 | | 30,186,368 | 96.48% | Einja | 825 | 1772&nbsp&nbsp/ 70 / 1 | 641 | 57 | 18 | None | Report |
| #27 | | 29,515,227 | 97.40% | OPJames | 900 | 1794&nbsp&nbsp/ 56 / 0 | 665 | 41 | 11 | HD | Report |
| #28 | | 29,062,728 | 97.61% | SpajdeR | 978 | 1799&nbsp&nbsp/ 51 / 3 | 663 | 41 | 8 | None | Report |
| #29 | | 29,005,105 | 97.79% | Tom94 | 843 | 1804&nbsp&nbsp/ 47 / 1 | 666 | 40 | 9 | HD | Report |
| #30 | | 28,981,064 | 96.80% | Spork Lover | 1036 | 1777&nbsp&nbsp/ 73 / 1 | 640 | 63 | 10 | HD | Report |
| #31 | | 28,926,362 | 97.15% | gusrua123 | 967 | 1786&nbsp&nbsp/ 66 / 0 | 651 | 52 | 9 | HD | Report |
| #32 | | 28,434,494 | 97.30% | -GN | 885 | 1789&nbsp&nbsp/ 65 / 1 | 649 | 55 | 6 | None | Report |
| #33 | | 27,938,268 | 96.70% | Electovoid | 992 | 1777&nbsp&nbsp/ 67 / 1 | 642 | 58 | 16 | HD | Report |
| #34 | | 27,522,700 | 97.77% | Flask | 825 | 1801&nbsp&nbsp/ 55 / 1 | 658 | 49 | 4 | None | Report |
| #35 | | 27,065,650 | 96.38% | JaeSu | 910 | 1770&nbsp&nbsp/ 66 / 10 | 642 | 53 | 15 | None | Report |
| #36 | | 26,324,606 | 97.57% | Lunirs | 858 | 1800&nbsp&nbsp/ 47 / 1 | 661 | 41 | 13 | HD | Report |
| #37 | | 26,167,938 | 95.30% | Saika- | 945 | 1737&nbsp&nbsp/ 106 / 7 | 627 | 70 | 11 | None | Report |
| #38 | | 25,871,598 | 97.86% | hot anime girl | 782 | 1807&nbsp&nbsp/ 41 / 3 | 666 | 36 | 10 | None | Report |
| #39 | | 25,720,928 | 97.41% | Toy | 781 | 1795&nbsp&nbsp/ 52 / 3 | 666 | 35 | 11 | HD | Report |
| #40 | | 25,600,890 | 96.78% | CPUGeek | 1070 | 1784&nbsp&nbsp/ 49 / 4 | 658 | 37 | 24 | None | Report |
| #41 | | 25,058,892 | 96.10% | Wombraider | 831 | 1761&nbsp&nbsp/ 81 / 3 | 633 | 65 | 16 | None | Report |
| #42 | | 25,003,988 | 95.70% | rinkon | 829 | 1750&nbsp&nbsp/ 91 / 4 | 627 | 70 | 16 | None | Report |
| #43 | | 24,126,274 | 92.99% | Sanctus | 949 | 1676&nbsp&nbsp/ 163 / 1 | 587 | 105 | 21 | None | Report |
| #44 | | 23,557,646 | 94.79% | MoeYandere | 847 | 1726&nbsp&nbsp/ 113 / 2 | 619 | 77 | 20 | None | Report |
| #45 | | 23,229,446 | 96.78% | traps | 743 | 1777&nbsp&nbsp/ 70 / 5 | 641 | 62 | 9 | None | Report |
| #46 | | 23,162,359 | 96.40% | Zaq Lev | 878 | 1774&nbsp&nbsp/ 58 / 4 | 654 | 41 | 25 | HD | Report |
| #47 | | 23,069,270 | 95.75% | SkyArrow | 957 | 1754&nbsp&nbsp/ 80 / 7 | 632 | 62 | 20 | HD | Report |
| #48 | | 22,974,214 | 96.54% | Kip | 722 | 1770&nbsp&nbsp/ 79 / 2 | 634 | 69 | 10 | None | Report |
| #49 | | 22,715,642 | 97.12% | Shigure chan | 818 | 1786&nbsp&nbsp/ 63 / 2 | 647 | 54 | 10 | None | Report |
| #50 | | 22,403,386 | 97.44% | Jadoking | 849 | 1797&nbsp&nbsp/ 48 / 2 | 658 | 43 | 14 | None | Report |