Artist:
LhoU
Circle Size:

Approach Rate:

Title:
Taylor
HP Drain:

Star Difficulty:

(4.37)
Creator:
Niva
Accuracy:

Length:
3:32 (3:31 drain)
Source:
Genre:
Other (Instrumental)
BPM:
184
Tags:
orbis fusion phantasma lhoustudio the world of sound
User Rating:
Success Rate:
Points of Failure:


(graph is accumulative, based on % at fail/retry)

12.6% (594 of 4707 plays)

Submitted:
Ranked:
Aug 2, 2017
Dec 4, 2017
Rating Spread:

Favourited 22 times in total

Users that love this map: Kawashiro, Reol, KittyAdventure, Rokkea, [ White Music ], goodfeelow, sindokido, Izect Ztenz, expirol, Zylin, LoverBoy-Sama, BigDoof, ulfanirahmi, GingZX, Tekopyhyys, TrixMix, Angel-SenpaiVR, FullyBakedKing, StarJill145, Vision012 and many more!
Options:
Modding / Discussion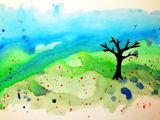 "LhoU - Taylor" is available on LhoU's SoundCloud under Creative Commons license : http://leopard.hosting/download.php?f=niyne

The background art, "Lonely Tree" by cyrodan, is also available under Creative Commons license : http://cyrodan.deviantart.com/art/Lonely-Tree-199786131

---

Umm... I don't know what to write here, really...
Myst1k is in the lead! ()
Score
29,951,980 (99.14%)
Max Combo
1239
300 / 100 / 50
688 / 9 / 0
Misses
0
Geki (Elite Beat!)
96
Katu (Beat!)
9
Mods
HD,DT
Top 50 Scoreboard
| | Rank | Score | Accuracy | Player | Max Combo | 300 / 100 / 50 | Geki | Katu | Misses | Mods | |
| --- | --- | --- | --- | --- | --- | --- | --- | --- | --- | --- | --- |
| #1 | | 29,951,980 | 99.14% | Myst1k | 1239 | 688&nbsp&nbsp/ 9 / 0 | 96 | 9 | 0 | HD,DT | Report |
| #2 | | 28,533,448 | 99.52% | cannedfruit | 1240 | 692&nbsp&nbsp/ 5 / 0 | 100 | 5 | 0 | HD,HR | Report |
| #3 | | 28,384,201 | 98.95% | xasuma | 1240 | 686&nbsp&nbsp/ 11 / 0 | 99 | 6 | 0 | HD,HR | Report |
| #4 | | 27,079,070 | 94.55% | DigiDrake | 1240 | 640&nbsp&nbsp/ 57 / 0 | 72 | 33 | 0 | NC | Report |
| #5 | | 27,041,009 | 99.90% | MelodyP | 1240 | 696&nbsp&nbsp/ 1 / 0 | 104 | 1 | 0 | HD | Report |
| #6 | | 27,029,512 | 99.62% | jehlp | 1240 | 693&nbsp&nbsp/ 4 / 0 | 103 | 2 | 0 | HD | Report |
| #7 | | 26,973,090 | 99.52% | Choilicious | 1240 | 692&nbsp&nbsp/ 5 / 0 | 101 | 4 | 0 | HD | Report |
| #8 | | 26,964,356 | 99.52% | big boob | 1240 | 692&nbsp&nbsp/ 5 / 0 | 100 | 5 | 0 | HR | Report |
| #9 | | 26,951,102 | 99.71% | Juanvfx | 1240 | 694&nbsp&nbsp/ 3 / 0 | 102 | 3 | 0 | HD | Report |
| #10 | | 26,912,259 | 99.43% | EMPNUTS | 1240 | 691&nbsp&nbsp/ 6 / 0 | 99 | 6 | 0 | HD | Report |
| #11 | | 26,912,056 | 99.33% | CoLouRed GlaZeE | 1240 | 690&nbsp&nbsp/ 7 / 0 | 99 | 6 | 0 | HD | Report |
| #12 | | 26,894,164 | 99.33% | karott90 | 1240 | 690&nbsp&nbsp/ 7 / 0 | 98 | 7 | 0 | HD | Report |
| #13 | | 26,833,824 | 99.14% | OOvle | 1238 | 688&nbsp&nbsp/ 9 / 0 | 97 | 8 | 0 | HD | Report |
| #14 | | 26,818,008 | 99.04% | Ursiaodabo | 1240 | 687&nbsp&nbsp/ 10 / 0 | 97 | 8 | 0 | HD | Report |
| #15 | | 26,713,545 | 98.95% | O-Moei | 1240 | 686&nbsp&nbsp/ 11 / 0 | 95 | 10 | 0 | HD | Report |
| #16 | | 26,597,842 | 97.97% | idontlikecats | 1240 | 676&nbsp&nbsp/ 20 / 1 | 90 | 14 | 0 | HD | Report |
| #17 | | 26,590,101 | 98.09% | 281444508 | 1240 | 677&nbsp&nbsp/ 20 / 0 | 89 | 16 | 0 | HD | Report |
| #18 | | 26,421,646 | 98.09% | Kabi | 1240 | 677&nbsp&nbsp/ 20 / 0 | 88 | 17 | 0 | HD | Report |
| #19 | | 26,403,162 | 97.51% | Andred 44 | 1239 | 671&nbsp&nbsp/ 26 / 0 | 84 | 21 | 0 | HR | Report |
| #20 | | 26,395,256 | 98.06% | Schiggy333 | 1240 | 677&nbsp&nbsp/ 19 / 1 | 85 | 19 | 0 | HD | Report |
| #21 | | 26,229,793 | 96.80% | juan736 | 1236 | 664&nbsp&nbsp/ 31 / 2 | 84 | 20 | 0 | HD | Report |
| #22 | | 25,563,720 | 100.00% | [Lucky] | 1240 | 697&nbsp&nbsp/ 0 / 0 | 105 | 0 | 0 | None | Report |
| #23 | | 25,546,520 | 99.90% | Andrea | 1240 | 696&nbsp&nbsp/ 1 / 0 | 104 | 1 | 0 | SD | Report |
| #24 | | 25,520,400 | 99.90% | helion | 1240 | 696&nbsp&nbsp/ 1 / 0 | 104 | 1 | 0 | None | Report |
| #25 | | 25,516,640 | 99.90% | Nussegge | 1240 | 696&nbsp&nbsp/ 1 / 0 | 104 | 1 | 0 | None | Report |
| #26 | | 25,503,440 | 99.71% | BlueBaby | 1240 | 694&nbsp&nbsp/ 3 / 0 | 102 | 3 | 0 | None | Report |
| #27 | | 25,476,230 | 99.71% | fazbeartvch | 1239 | 694&nbsp&nbsp/ 3 / 0 | 102 | 3 | 0 | None | Report |
| #28 | | 25,474,320 | 99.71% | Shizuku Ashuu | 1240 | 694&nbsp&nbsp/ 3 / 0 | 102 | 3 | 0 | None | Report |
| #29 | | 25,473,880 | 99.43% | jalb | 1240 | 691&nbsp&nbsp/ 6 / 0 | 100 | 5 | 0 | None | Report |
| #30 | | 25,473,520 | 99.71% | Raizel | 1240 | 694&nbsp&nbsp/ 3 / 0 | 102 | 3 | 0 | None | Report |
| #31 | | 25,463,650 | 99.62% | Garden | 1239 | 693&nbsp&nbsp/ 4 / 0 | 102 | 3 | 0 | None | Report |
| #32 | | 25,463,520 | 99.81% | Praw | 1233 | 695&nbsp&nbsp/ 2 / 0 | 103 | 2 | 0 | None | Report |
| #33 | | 25,459,080 | 99.71% | Anghios | 1240 | 694&nbsp&nbsp/ 3 / 0 | 102 | 3 | 0 | None | Report |
| #34 | | 25,442,760 | 99.71% | pzyzwd | 1240 | 694&nbsp&nbsp/ 3 / 0 | 102 | 3 | 0 | None | Report |
| #35 | | 25,423,960 | 99.62% | l1mi | 1240 | 693&nbsp&nbsp/ 4 / 0 | 102 | 3 | 0 | None | Report |
| #36 | | 25,421,480 | 99.71% | Arx Alveria | 1240 | 694&nbsp&nbsp/ 3 / 0 | 103 | 2 | 0 | None | Report |
| #37 | | 25,409,000 | 99.43% | jackthelampie | 1240 | 691&nbsp&nbsp/ 6 / 0 | 99 | 6 | 0 | None | Report |
| #38 | | 25,399,400 | 99.50% | HonourBound | 1239 | 692&nbsp&nbsp/ 4 / 1 | 101 | 3 | 0 | None | Report |
| #39 | | 25,384,250 | 99.52% | rain1214 | 1239 | 692&nbsp&nbsp/ 5 / 0 | 100 | 5 | 0 | None | Report |
| #40 | | 25,373,480 | 99.50% | wallyk | 1239 | 692&nbsp&nbsp/ 4 / 1 | 101 | 3 | 0 | None | Report |
| #41 | | 25,368,080 | 99.14% | Aruruto182 | 1240 | 688&nbsp&nbsp/ 9 / 0 | 97 | 8 | 0 | None | Report |
| #42 | | 25,332,600 | 99.33% | Suvakoles | 1240 | 690&nbsp&nbsp/ 7 / 0 | 98 | 7 | 0 | None | Report |
| #43 | | 25,327,660 | 99.12% | jexux | 1239 | 688&nbsp&nbsp/ 8 / 1 | 97 | 7 | 0 | None | Report |
| #44 | | 25,262,030 | 98.95% | Zukiichan | 1237 | 686&nbsp&nbsp/ 11 / 0 | 95 | 10 | 0 | None | Report |
| #45 | | 25,240,840 | 98.57% | OssKii | 1240 | 682&nbsp&nbsp/ 15 / 0 | 93 | 12 | 0 | None | Report |
| #46 | | 25,205,680 | 99.04% | DoTrO | 1240 | 687&nbsp&nbsp/ 10 / 0 | 97 | 8 | 0 | None | Report |
| #47 | | 25,192,890 | 98.76% | Anthro Flutter | 1239 | 684&nbsp&nbsp/ 13 / 0 | 92 | 13 | 0 | None | Report |
| #48 | | 25,154,450 | 98.47% | GokuSama23 | 1239 | 681&nbsp&nbsp/ 16 / 0 | 92 | 13 | 0 | None | Report |
| #49 | | 25,124,920 | 98.66% | Pistachio | 1240 | 683&nbsp&nbsp/ 14 / 0 | 93 | 12 | 0 | None | Report |
| #50 | | 25,108,020 | 98.37% | glory_tk | 1238 | 680&nbsp&nbsp/ 17 / 0 | 91 | 14 | 0 | None | Report |