Artist:
Dreamcatcher
Circle Size:

Approach Rate:

Title:
Wake up
HP Drain:

Star Difficulty:

(4.88)
Creator:
Natsu
Accuracy:

Length:
3:28 (3:27 drain)
Source:
Genre:
Pop (Korean)
BPM:
144
Tags:
지유 수아 시연 한동 유현 다미 가현 ji-u su-a siyeon handong yoohyun dami gahyeon happy face entertainment prequel 1st mini
User Rating:
Success Rate:
Points of Failure:


(graph is accumulative, based on % at fail/retry)

9.3% (153 of 1647 plays)

Submitted:
Qualified:
Jul 27, 2017
Sep 13, 2017
Rating Spread:

Favourited 21 times in total

Users that love this map: BakaAyano_12q, pomf, - Noble -, NickyW093, Jris, JeongHwa, Joalse, Predominador, skyde789, Wxlky_x, MrMega98, TheChilledLemon, Ppay, dingo424, esssteban, torchiclover455, Dwarf317, cosmiccc, Ku Tan Alone, kievskaya and many more!
Options:
This Beatmap's Thread
This map is in a QUALIFIED state.
Beware that the leaderboard will be reset before it is ranked!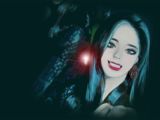 GOOD NIGHT:
https://osu.ppy.sh/s/603905
Chase Me:
https://osu.ppy.sh/s/586144
Fly high:
https://osu.ppy.sh/s/645657
Sleep-walking:
https://osu.ppy.sh/s/645655
Lullaby:
https://osu.ppy.sh/s/605622
Wake up:
https://osu.ppy.sh/s/645662
REALLY REALLY:
https://osu.ppy.sh/s/654517
Dustice is in the lead! ()
Score
31,171,962 (99.04%)
Max Combo
1234
300 / 100 / 50
954 / 14 / 0
Misses
0
Geki (Elite Beat!)
186
Katu (Beat!)
6
Mods
DT
Top 50 Scoreboard
| | Rank | Score | Accuracy | Player | Max Combo | 300 / 100 / 50 | Geki | Katu | Misses | Mods | |
| --- | --- | --- | --- | --- | --- | --- | --- | --- | --- | --- | --- |
| #1 | | 31,171,962 | 99.04% | Dustice | 1234 | 954&nbsp&nbsp/ 14 / 0 | 186 | 6 | 0 | DT | Report |
| #2 | | 30,339,595 | 95.52% | waaiiru | 1212 | 904&nbsp&nbsp/ 61 / 2 | 163 | 26 | 1 | HD,DT | Report |
| #3 | | 28,421,804 | 93.96% | FadingXIII | 1232 | 883&nbsp&nbsp/ 74 / 11 | 167 | 23 | 0 | HD | Report |
| #4 | | 28,007,446 | 94.11% | handsome | 1230 | 883&nbsp&nbsp/ 83 / 2 | 154 | 37 | 0 | HD | Report |
| #5 | | 27,879,036 | 99.45% | SavleR | 1234 | 960&nbsp&nbsp/ 8 / 0 | 187 | 5 | 0 | None | Report |
| #6 | | 27,867,092 | 99.38% | [ SnooX ] | 1234 | 959&nbsp&nbsp/ 9 / 0 | 186 | 6 | 0 | None | Report |
| #7 | | 27,827,496 | 99.55% | Nyrhiade | 1231 | 962&nbsp&nbsp/ 5 / 0 | 186 | 5 | 1 | None | Report |
| #8 | | 27,220,662 | 96.97% | -Kisaki | 1233 | 926&nbsp&nbsp/ 34 / 8 | 173 | 16 | 0 | None | Report |
| #9 | | 26,912,580 | 95.94% | darkg63 | 1234 | 909&nbsp&nbsp/ 59 / 0 | 157 | 35 | 0 | None | Report |
| #10 | | 26,805,159 | 85.42% | _Degenerate | 1234 | 763&nbsp&nbsp/ 178 / 27 | 128 | 47 | 0 | HD,HR | Report |
| #11 | | 26,757,240 | 94.70% | El_Wacko | 1232 | 891&nbsp&nbsp/ 77 / 0 | 165 | 27 | 0 | None | Report |
| #12 | | 24,850,586 | 89.17% | Fuuka | 1226 | 813&nbsp&nbsp/ 147 / 7 | 131 | 56 | 1 | None | Report |
| #13 | | 24,168,468 | 99.17% | Cactuar | 1147 | 957&nbsp&nbsp/ 9 / 0 | 183 | 7 | 2 | None | Report |
| #14 | | 23,985,346 | 94.44% | fraxiu | 1165 | 889&nbsp&nbsp/ 74 / 3 | 171 | 16 | 2 | None | Report |
| #15 | | 23,891,176 | 95.01% | [ Frost ] | 1177 | 896&nbsp&nbsp/ 71 / 0 | 159 | 32 | 1 | None | Report |
| #16 | | 22,844,674 | 94.71% | Hadis | 1144 | 895&nbsp&nbsp/ 60 / 11 | 161 | 25 | 2 | None | Report |
| #17 | | 22,350,260 | 97.38% | viPixeLz | 1118 | 934&nbsp&nbsp/ 25 / 2 | 174 | 13 | 7 | None | Report |
| #18 | | 21,002,408 | 98.00% | JeongHwa | 1082 | 941&nbsp&nbsp/ 23 / 0 | 178 | 11 | 4 | None | Report |
| #19 | | 20,514,236 | 90.20% | WashedUpPlayer | 1121 | 832&nbsp&nbsp/ 112 / 23 | 154 | 30 | 1 | None | Report |
| #20 | | 18,019,318 | 93.10% | FatalMusic | 962 | 869&nbsp&nbsp/ 95 / 3 | 164 | 25 | 1 | HD | Report |
| #21 | | 17,285,300 | 96.07% | FireMelter | 962 | 913&nbsp&nbsp/ 50 / 2 | 168 | 20 | 3 | None | Report |
| #22 | | 16,082,710 | 98.21% | shader504 | 817 | 943&nbsp&nbsp/ 22 / 2 | 180 | 11 | 1 | None | Report |
| #23 | | 16,071,012 | 95.66% | praguzz | 785 | 907&nbsp&nbsp/ 56 / 2 | 167 | 23 | 3 | HD | Report |
| #24 | | 13,196,944 | 90.98% | cosmiccc | 698 | 846&nbsp&nbsp/ 90 / 28 | 158 | 24 | 4 | None | Report |
| #25 | | 13,103,695 | 96.07% | My Queen Hifumi | 739 | 915&nbsp&nbsp/ 45 / 0 | 169 | 17 | 8 | HD | Report |
| #26 | | 12,986,058 | 96.69% | Wuis | 727 | 923&nbsp&nbsp/ 34 / 10 | 169 | 18 | 1 | None | Report |
| #27 | | 12,912,104 | 92.18% | iiKillerXIX | 812 | 858&nbsp&nbsp/ 101 / 4 | 145 | 41 | 5 | None | Report |
| #28 | | 12,894,564 | 95.73% | TheWhiteFox | 733 | 908&nbsp&nbsp/ 56 / 0 | 162 | 27 | 4 | HD | Report |
| #29 | | 12,420,994 | 88.74% | Scrappington V | 817 | 811&nbsp&nbsp/ 134 / 20 | 144 | 36 | 3 | None | Report |
| #30 | | 12,079,112 | 93.49% | camduong | 655 | 875&nbsp&nbsp/ 90 / 0 | 158 | 31 | 3 | None | Report |
| #31 | | 11,938,190 | 90.98% | Taikonator | 770 | 839&nbsp&nbsp/ 124 / 2 | 140 | 46 | 3 | None | Report |
| #32 | | 11,378,864 | 95.25% | Cianeas | 683 | 901&nbsp&nbsp/ 63 / 0 | 156 | 32 | 4 | None | Report |
| #33 | | 11,333,020 | 87.45% | terrdus | 712 | 795&nbsp&nbsp/ 145 / 19 | 140 | 42 | 9 | None | Report |
| #34 | | 10,864,804 | 85.43% | Azumie | 650 | 766&nbsp&nbsp/ 172 / 22 | 126 | 51 | 8 | HD | Report |
| #35 | | 10,173,429 | 97.21% | -Miky- | 526 | 929&nbsp&nbsp/ 36 / 0 | 166 | 23 | 3 | HD | Report |
| #36 | | 10,095,414 | 79.94% | KawaiiPotato420 | 710 | 681&nbsp&nbsp/ 275 / 7 | 100 | 84 | 5 | None | Report |
| #37 | | 9,940,552 | 92.53% | Karlos Harjulez | 583 | 861&nbsp&nbsp/ 102 / 4 | 153 | 34 | 1 | None | Report |
| #38 | | 9,727,804 | 97.76% | inadequate | 542 | 937&nbsp&nbsp/ 28 / 0 | 168 | 21 | 3 | None | Report |
| #39 | | 9,726,600 | 96.42% | Tatoe | 533 | 917&nbsp&nbsp/ 49 / 0 | 158 | 32 | 2 | None | Report |
| #40 | | 9,518,608 | 87.53% | ToWashing | 734 | 801&nbsp&nbsp/ 118 / 42 | 149 | 25 | 7 | None | Report |
| #41 | | 9,358,010 | 91.44% | djrever | 644 | 852&nbsp&nbsp/ 92 / 15 | 141 | 41 | 9 | None | Report |
| #42 | | 9,130,338 | 81.34% | Terorca | 721 | 713&nbsp&nbsp/ 196 / 54 | 105 | 57 | 5 | None | Report |
| #43 | | 8,897,082 | 81.37% | Jokerank | 665 | 710&nbsp&nbsp/ 217 / 32 | 106 | 62 | 9 | None | Report |
| #44 | | 8,802,306 | 94.28% | H1N | 559 | 891&nbsp&nbsp/ 59 / 12 | 160 | 26 | 6 | None | Report |
| #45 | | 8,550,864 | 88.69% | IR JeyJey | 594 | 816&nbsp&nbsp/ 115 / 25 | 140 | 43 | 12 | None | Report |
| #46 | | 8,426,266 | 85.40% | Stoat | 528 | 762&nbsp&nbsp/ 189 / 10 | 124 | 56 | 7 | None | Report |
| #47 | | 8,416,262 | 85.97% | Katou | 659 | 774&nbsp&nbsp/ 170 / 9 | 117 | 62 | 15 | HD | Report |
| #48 | | 8,317,786 | 90.53% | viktoria112 | 441 | 834&nbsp&nbsp/ 124 / 6 | 139 | 44 | 4 | None | Report |
| #49 | | 8,053,828 | 89.55% | Cowskii | 458 | 824&nbsp&nbsp/ 121 / 15 | 147 | 36 | 8 | None | Report |
| #50 | | 7,994,662 | 86.43% | Vekotin | 627 | 781&nbsp&nbsp/ 158 / 18 | 128 | 43 | 11 | None | Report |