This map is in a QUALIFIED state.
Beware that the leaderboard will be reset before it is ranked!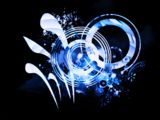 I guess this will be my first ranked DragonForce map *hey zigi, don't forget the winter storm* Okey, I don't know what to write then.
As you all know, I map and upload DragonForce like shitposting. I believe this is different.
Aiming for rank, ready for mods. Everything was taken from
fieryrage and idke's STD collab
. Check this out, I am sure you will like it, too!
Nomination progress:

frukoyurdakul

Surono
goheegy is in the lead! ()
Score
3,498,486 (98.16%)
Max Combo
2929
300 / 100 / 50
2821 / 108 / 0
Misses
0
Geki (Elite Beat!)
28
Katu (Beat!)
8
Mods
HR
Top 50 Scoreboard
| | Rank | Score | Accuracy | Player | Max Combo | 300 / 100 / 50 | Geki | Katu | Misses | Mods | |
| --- | --- | --- | --- | --- | --- | --- | --- | --- | --- | --- | --- |
| #1 | | 3,498,486 | 98.16% | goheegy | 2929 | 2821&nbsp&nbsp/ 108 / 0 | 28 | 8 | 0 | HR | Report |
| #2 | | 3,394,058 | 99.93% | _yu68 | 2319 | 2926&nbsp&nbsp/ 2 / 0 | 26 | 0 | 1 | None | Report |
| #3 | | 3,336,480 | 99.52% | maziari1105 | 1873 | 2906&nbsp&nbsp/ 18 / 0 | 0 | 0 | 5 | None | Report |
| #4 | | 3,332,789 | 99.03% | frukoyurdakul | 1091 | 2891&nbsp&nbsp/ 19 / 0 | 0 | 0 | 19 | HD | Report |
| #5 | | 3,244,575 | 92.57% | applerss | 1235 | 2525&nbsp&nbsp/ 373 / 0 | 1 | 0 | 31 | DT | Report |
| #6 | | 3,212,471 | 96.93% | Ikkun | 806 | 2773&nbsp&nbsp/ 132 / 0 | 4 | 0 | 24 | HR | Report |
| #7 | | 3,188,390 | 96.91% | Rascism | 1143 | 2759&nbsp&nbsp/ 159 / 0 | 0 | 0 | 11 | None | Report |
| #8 | | 3,167,490 | 98.17% | Lalamomo4 | 899 | 2836&nbsp&nbsp/ 79 / 0 | 27 | 6 | 14 | None | Report |
| #9 | | 3,145,910 | 97.29% | DukeDukeDura | 1156 | 2805&nbsp&nbsp/ 89 / 0 | 29 | 6 | 35 | None | Report |
| #10 | | 3,028,094 | 97.93% | Ulqui | 965 | 2824&nbsp&nbsp/ 89 / 0 | 45 | 6 | 16 | None | Report |
| #11 | | 3,025,943 | 96.55% | Garpo | 734 | 2763&nbsp&nbsp/ 130 / 0 | 16 | 6 | 36 | HR | Report |
| #12 | | 3,024,000 | 97.18% | HiroK | 845 | 2803&nbsp&nbsp/ 87 / 0 | 0 | 0 | 39 | None | Report |
| #13 | | 3,013,258 | 94.71% | zigizigiefe | 821 | 2639&nbsp&nbsp/ 270 / 0 | 52 | 6 | 20 | None | Report |
| #14 | | 2,894,362 | 96.35% | Guabi | 690 | 2779&nbsp&nbsp/ 86 / 0 | 13 | 1 | 64 | None | Report |
| #15 | | 2,768,890 | 94.66% | Nepuri | 837 | 2687&nbsp&nbsp/ 171 / 0 | 9 | 0 | 71 | None | Report |
| #16 | | 2,726,304 | 96.42% | XOlifreX | 490 | 2765&nbsp&nbsp/ 118 / 0 | 0 | 0 | 46 | HD | Report |
| #17 | | 2,629,818 | 91.28% | [Snappy] | 817 | 2596&nbsp&nbsp/ 155 / 0 | 17 | 2 | 178 | None | Report |
| #18 | | 2,563,608 | 92.34% | VestaraKhai48 | 515 | 2566&nbsp&nbsp/ 277 / 0 | 37 | 5 | 86 | None | Report |
| #19 | | 2,554,762 | 95.97% | masa20096 | 385 | 2773&nbsp&nbsp/ 76 / 0 | 2 | 0 | 80 | None | Report |
| #20 | | 2,553,566 | 93.96% | mysterfish | 687 | 2657&nbsp&nbsp/ 190 / 0 | 0 | 0 | 82 | None | Report |
| #21 | | 338,926 | 33.01% | RicoHoco | 113 | 655&nbsp&nbsp/ 624 / 0 | 3 | 0 | 1650 | NF,DT | Report |
| #22 | | 256,040 | 27.40% | Zeus_OW | 11 | 486&nbsp&nbsp/ 633 / 0 | 0 | 0 | 1810 | NF | Report |
| #23 | | 156,330 | 16.52% | YoshinoNonity | 7 | 300&nbsp&nbsp/ 368 / 0 | 1 | 3 | 2261 | NF,DT | Report |
| #24 | | 2,880 | 0.00% | Surono | 0 | 0&nbsp&nbsp/ 0 / 0 | 0 | 0 | 2929 | NF,DT | Report |