Beatmap Listing » Numtack05 - kimi no hitomi ni / sayonara! (ED ver)
Artist:
Numtack05
Circle Size:

Approach Rate:

Title:
kimi no hitomi ni / sayonara! (ED ver)
HP Drain:

Star Difficulty:

(4.06)
Creator:
Noffy
Accuracy:

Length:
7:18 (6:50 drain)
Source:
Genre:
Novelty (Japanese)
BPM:
188.5
Tags:
arphimigon プーチンp putin-p putinp vocaloid series しうか shiuka in your eyes farewell! goodbye! russia japan shibuya weed sad emotional love
User Rating:
Success Rate:
Points of Failure:


(graph is accumulative, based on % at fail/retry)

10.3% (729 of 7092 plays)

Submitted:
Ranked:
Jun 27, 2017
Nov 12, 2017
Rating Spread:

Favourited 49 times in total

Users that love this map: flowbeet, aefrogdog, Jet XV, Kannon64, Respawn247, TGminer, Mikanator, ItsBluu, JeirYagtama, - Dubzy -, ashamaee, alonso833, TylkoFarcik, Loyrans, DeadNightCat, - vii -, Akimoto Itsuki, Animxee, Hades1012, Eeyore- and many more!
Options:
Modding / Discussion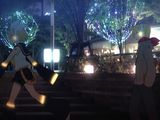 Always, always special.


The final song(s) in part 4 of the 40+ song Putin-P Vocaloid series
What about the other songs? Well..


Arphi's Marathon by Arphimigon

Intense Marathon by Noffy

Gorgeous PV! HD official youtube upload! / English subbed!


Starred and bubbled by - Kurai

Qualified by - jonathanlfj
Cheesy Reflection Box
This song brings back a lot of memories.
The PutinP series that this is the end of is over 30 songs long.
I remember following the youtube channels that would ever so slowly subtitle them, and always waiting for the next installment. At the time, it was really fun to be able to read other people's theories on just what exactly was going on.
It was a bit vague thanks to the nature of the song and just.. well.. the translations at the time being pretty bad.
While a lot of it was very silly, the series only got better over time and really made me attached to all of the characters by the end of it.
Even Ronald McDonald.
And then there was such a long time between each of the final few songs in the series. It was a bit sad to see the series finally end after so long with this song, but it certainly went out with a bang. This is still one of the most amazing vocaloid PVs I've ever seen.
While this series may have been mostly forgotten as time went on, it's still a classic in my heart!
Either way, it is firmly rooted for me as one of the cornerstones for how I feel towards vocaloid as a creative medium. It's really amazing what different people do with it, from making silly love songs to massive projects like the PutinP series.
Out of all the many songs in the series, I chose to map this one first because of how well it ties everything together, even if a lot of its meaning may be lost to those unfamiliar with the other songs.
I tried to put all my love for the series into this, and so even though the style I chose to make it may be a bit odd, I hope that others can enjoy it as well (:
Big thanks for Arphimigon for making an entire marathon length GD (also for listening to me talk about this series
a lot
) !! It's really good!! Definitely check it out if you haven't already!
metadata box
https://www.youtube.com/watch?v=E1JcjRRJMEo&t=6m2s
first song's title/romanisation is from the title of the youtube video, the second song's name is in the video itself at the timestamp given.
I chose to romanise the japanese in the second song's title as all lowercase to stay consistent with the first song's title
blog post of the author linking to the youtube upload, proving that this is an official youtube upload and not a reprint:
http://numtack05.blog10.fc2.com/blog-entry-223.html
official upload to nicovideo, which links to the blog in its description, proving that the blog is the official Numtack05 blog:
http://www.nicovideo.jp/watch/sm19643759
uhh...
I asked IamKwaN about it and she said this should be fine!! and to talk about it if there's a disagreement.. but then she retired.. idk anymore
Boy_314 is in the lead! ()
Score
50,212,127 (97.06%)
Max Combo
1643
300 / 100 / 50
1129 / 52 / 0
Misses
0
Geki (Elite Beat!)
193
Katu (Beat!)
37
Mods
HD,HR
Top 50 Scoreboard
| | Rank | Score | Accuracy | Player | Max Combo | 300 / 100 / 50 | Geki | Katu | Misses | Mods | |
| --- | --- | --- | --- | --- | --- | --- | --- | --- | --- | --- | --- |
| #1 | | 50,212,127 | 97.06% | Boy_314 | 1643 | 1129&nbsp&nbsp/ 52 / 0 | 193 | 37 | 0 | HD,HR | Report |
| #2 | | 48,348,474 | 98.48% | big boob | 1644 | 1154&nbsp&nbsp/ 27 / 0 | 209 | 21 | 0 | HR | Report |
| #3 | | 47,671,334 | 97.67% | 281444508 | 1643 | 1140&nbsp&nbsp/ 40 / 1 | 202 | 27 | 0 | HD | Report |
| #4 | | 46,309,895 | 94.81% | KayKey | 1643 | 1089&nbsp&nbsp/ 92 / 0 | 160 | 70 | 0 | HR | Report |
| #5 | | 46,220,458 | 99.77% | Zemqu | 1643 | 1177&nbsp&nbsp/ 4 / 0 | 227 | 3 | 0 | None | Report |
| #6 | | 46,114,474 | 99.66% | Mikanator | 1643 | 1175&nbsp&nbsp/ 6 / 0 | 224 | 6 | 0 | None | Report |
| #7 | | 45,915,556 | 99.04% | jackthelampie | 1642 | 1164&nbsp&nbsp/ 17 / 0 | 217 | 13 | 0 | None | Report |
| #8 | | 45,811,480 | 98.53% | Reazen | 1644 | 1155&nbsp&nbsp/ 26 / 0 | 209 | 21 | 0 | None | Report |
| #9 | | 45,776,688 | 99.15% | Kotori-Chan | 1644 | 1166&nbsp&nbsp/ 15 / 0 | 219 | 11 | 0 | None | Report |
| #10 | | 45,471,424 | 98.36% | [ ZanKrosS ] | 1644 | 1152&nbsp&nbsp/ 29 / 0 | 208 | 22 | 0 | None | Report |
| #11 | | 43,192,506 | 98.38% | [- Soxdesu -] | 1599 | 1153&nbsp&nbsp/ 26 / 1 | 214 | 14 | 1 | None | Report |
| #12 | | 30,924,541 | 98.81% | 6 digit | 1242 | 1161&nbsp&nbsp/ 18 / 0 | 214 | 15 | 2 | HD | Report |
| #13 | | 30,830,156 | 97.70% | Russel_12345 | 1307 | 1141&nbsp&nbsp/ 38 / 1 | 195 | 33 | 1 | None | Report |
| #14 | | 27,244,370 | 92.14% | Tobyyx3 | 1248 | 1043&nbsp&nbsp/ 133 / 5 | 135 | 92 | 0 | None | Report |
| #15 | | 25,910,282 | 97.84% | [ Tree ] | 1187 | 1144&nbsp&nbsp/ 34 / 1 | 202 | 26 | 2 | None | Report |
| #16 | | 25,183,442 | 99.00% | Praw | 1160 | 1165&nbsp&nbsp/ 12 / 1 | 218 | 8 | 3 | None | Report |
| #17 | | 23,739,896 | 95.72% | mulraf | 1008 | 1106&nbsp&nbsp/ 72 / 3 | 189 | 38 | 0 | None | Report |
| #18 | | 20,776,346 | 96.34% | AndreDubs | 1056 | 1121&nbsp&nbsp/ 50 / 1 | 187 | 34 | 9 | None | Report |
| #19 | | 19,436,732 | 95.82% | - Dubzy - | 913 | 1109&nbsp&nbsp/ 68 / 0 | 180 | 47 | 4 | None | Report |
| #20 | | 19,382,388 | 96.53% | shinigamikyle | 977 | 1121&nbsp&nbsp/ 56 / 2 | 189 | 37 | 2 | None | Report |
| #21 | | 18,742,261 | 97.28% | Viveliam | 836 | 1135&nbsp&nbsp/ 41 / 1 | 195 | 30 | 4 | HD,DT | Report |
| #22 | | 18,385,530 | 97.43% | Arx Alveria | 897 | 1139&nbsp&nbsp/ 34 / 2 | 204 | 22 | 6 | None | Report |
| #23 | | 17,893,618 | 98.28% | dokuro_piko | 876 | 1152&nbsp&nbsp/ 26 / 0 | 207 | 20 | 3 | None | Report |
| #24 | | 17,497,832 | 96.73% | Siontist | 922 | 1124&nbsp&nbsp/ 55 / 0 | 191 | 37 | 2 | None | Report |
| #25 | | 14,853,336 | 93.69% | TheDiegoShows | 847 | 1074&nbsp&nbsp/ 95 / 5 | 159 | 61 | 7 | None | Report |
| #26 | | 14,601,294 | 98.53% | xasuma | 630 | 1158&nbsp&nbsp/ 16 / 2 | 212 | 12 | 5 | HD,DT | Report |
| #27 | | 13,983,724 | 95.74% | wa_kaba | 627 | 1109&nbsp&nbsp/ 64 / 2 | 180 | 43 | 6 | None | Report |
| #28 | | 13,912,526 | 99.10% | My Little Pony | 602 | 1166&nbsp&nbsp/ 13 / 0 | 217 | 11 | 2 | None | Report |
| #29 | | 13,574,886 | 97.91% | mmi- | 736 | 1146&nbsp&nbsp/ 31 / 0 | 207 | 19 | 4 | None | Report |
| #30 | | 13,327,416 | 73.86% | LFE_Tesla | 985 | 732&nbsp&nbsp/ 399 / 44 | 51 | 150 | 6 | None | Report |
| #31 | | 12,892,302 | 94.85% | FuNnY34 | 663 | 1092&nbsp&nbsp/ 84 / 1 | 171 | 54 | 4 | None | Report |
| #32 | | 12,883,971 | 96.60% | Chiu | 714 | 1122&nbsp&nbsp/ 56 / 1 | 193 | 34 | 2 | HD | Report |
| #33 | | 12,733,930 | 93.97% | JeyTee | 583 | 1078&nbsp&nbsp/ 94 / 3 | 163 | 60 | 6 | HD | Report |
| #34 | | 12,644,092 | 93.78% | [Marukosu] | 695 | 1073&nbsp&nbsp/ 101 / 5 | 164 | 62 | 2 | None | Report |
| #35 | | 12,471,734 | 95.71% | Lmummery | 589 | 1106&nbsp&nbsp/ 73 / 0 | 181 | 47 | 2 | None | Report |
| #36 | | 12,452,480 | 93.92% | shader27 | 755 | 1083&nbsp&nbsp/ 77 / 3 | 167 | 49 | 18 | None | Report |
| #37 | | 12,040,630 | 95.41% | kiisseli | 610 | 1102&nbsp&nbsp/ 73 / 3 | 183 | 43 | 3 | HD | Report |
| #38 | | 12,003,332 | 93.71% | Loupassou | 673 | 1074&nbsp&nbsp/ 96 / 4 | 157 | 62 | 7 | None | Report |
| #39 | | 11,520,062 | 94.54% | Anex | 610 | 1089&nbsp&nbsp/ 82 / 1 | 172 | 49 | 9 | None | Report |
| #40 | | 11,144,368 | 96.20% | Evanescence | 587 | 1119&nbsp&nbsp/ 48 / 7 | 188 | 31 | 7 | None | Report |
| #41 | | 10,964,514 | 96.09% | Luminiscental | 535 | 1114&nbsp&nbsp/ 61 / 3 | 176 | 49 | 3 | None | Report |
| #42 | | 10,892,580 | 96.98% | Sipaa | 613 | 1131&nbsp&nbsp/ 43 / 0 | 195 | 28 | 7 | None | Report |
| #43 | | 10,852,738 | 94.16% | YaVOR | 489 | 1082&nbsp&nbsp/ 86 / 8 | 158 | 61 | 5 | HD,NC | Report |
| #44 | | 10,583,544 | 95.81% | sunseaa | 530 | 1111&nbsp&nbsp/ 57 / 9 | 189 | 32 | 4 | None | Report |
| #45 | | 10,455,952 | 97.12% | Skryteq | 574 | 1134&nbsp&nbsp/ 38 / 2 | 197 | 26 | 7 | None | Report |
| #46 | | 10,427,408 | 95.70% | xephero | 574 | 1108&nbsp&nbsp/ 66 / 1 | 185 | 39 | 6 | None | Report |
| #47 | | 10,336,390 | 96.57% | legoboomette | 574 | 1125&nbsp&nbsp/ 46 / 1 | 188 | 32 | 9 | HD | Report |
| #48 | | 10,273,528 | 97.63% | OnniS6 | 630 | 1144&nbsp&nbsp/ 27 / 0 | 203 | 17 | 10 | None | Report |
| #49 | | 10,180,928 | 95.96% | Zolwiku | 626 | 1112&nbsp&nbsp/ 63 / 2 | 188 | 36 | 4 | None | Report |
| #50 | | 10,121,020 | 87.23% | mcdoogleIV | 729 | 962&nbsp&nbsp/ 201 / 7 | 117 | 97 | 11 | None | Report |