Artist:
yanaginagi
Circle Size:

Approach Rate:

Title:
Vidro Moyou
HP Drain:

Star Difficulty:

(4.17)
Creator:
Hokichi
Accuracy:

Length:
1:30 (1:28 drain)
Source:
あの夏で待ってる
Genre:
Anime (Japanese)
BPM:
131
Tags:
waiting in that summer hoki linada yamicchi yami ano natsu de matteru
User Rating:
Success Rate:
Points of Failure:


(graph is accumulative, based on % at fail/retry)

10.1% (4608 of 45477 plays)

Submitted:
Ranked:
Jun 22, 2017
Sep 7, 2017
Rating Spread:

Favourited 37 times in total

Users that love this map: miii14, terry88219, Kafziel, Krulcifer, TheCraftyshock, Kaminasa, iinori, tamtato, VisIoNaRy001, Cebrian, -[Onodera]-, Drake_lake, hohinqqw, q1106220240, OozzzoO, Shortthu, _PredatoRRR_, Crushforty, sashko san, KyuuKyuubi and many more!
Options:
Modding / Discussion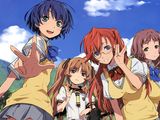 !STORYBOARD CONTAINS SPOILERS!
Difficulties Spread
Easy: Yamicchi
Normal: Hokichi
Hard: Hokichi
Light Insane: Yamicchi
Glass Pattern: Linada
Thanks to the modders
noz1995
Sidetail
LeKhanhHoa
Enkrypton
Realazy

Plaudible

Astarte

Delis

MrSergio

Natsu
Special Thanks to Plaudible for helping me push this set!

Plaudible

Delis
Re

Plaudible

Natsu
favela is in the lead! ()
Score
5,066,173 (100.00%)
Max Combo
439
300 / 100 / 50
317 / 0 / 0
Misses
0
Geki (Elite Beat!)
71
Katu (Beat!)
0
Mods
HD,NC
Top 50 Scoreboard
| | Rank | Score | Accuracy | Player | Max Combo | 300 / 100 / 50 | Geki | Katu | Misses | Mods | |
| --- | --- | --- | --- | --- | --- | --- | --- | --- | --- | --- | --- |
| #1 | | 5,066,173 | 100.00% | favela | 439 | 317&nbsp&nbsp/ 0 / 0 | 71 | 0 | 0 | HD,NC | Report |
| #2 | | 5,066,173 | 100.00% | [ Beatrice ] | 439 | 317&nbsp&nbsp/ 0 / 0 | 71 | 0 | 0 | HD,DT | Report |
| #3 | | 5,066,173 | 100.00% | Okinotori | 439 | 317&nbsp&nbsp/ 0 / 0 | 71 | 0 | 0 | HD,DT | Report |
| #4 | | 5,066,173 | 100.00% | Penguin UwU | 439 | 317&nbsp&nbsp/ 0 / 0 | 71 | 0 | 0 | HD,NC | Report |
| #5 | | 5,066,173 | 100.00% | Zadkiel | 439 | 317&nbsp&nbsp/ 0 / 0 | 71 | 0 | 0 | HD,DT | Report |
| #6 | | 5,066,173 | 100.00% | _Kyori | 439 | 317&nbsp&nbsp/ 0 / 0 | 71 | 0 | 0 | HD,DT | Report |
| #7 | | 5,060,417 | 99.79% | Cream | 439 | 316&nbsp&nbsp/ 1 / 0 | 70 | 1 | 0 | HD,DT | Report |
| #8 | | 5,060,132 | 99.79% | jitsumin | 439 | 316&nbsp&nbsp/ 1 / 0 | 70 | 1 | 0 | HD,DT | Report |
| #9 | | 5,060,132 | 99.79% | Sickoh | 439 | 316&nbsp&nbsp/ 1 / 0 | 70 | 1 | 0 | HD,DT | Report |
| #10 | | 5,059,325 | 99.79% | translate | 439 | 316&nbsp&nbsp/ 1 / 0 | 70 | 1 | 0 | HD,DT | Report |
| #11 | | 5,055,336 | 99.79% | Cebrian | 439 | 316&nbsp&nbsp/ 1 / 0 | 70 | 1 | 0 | HD,DT | Report |
| #12 | | 5,049,912 | 99.58% | Arina | 439 | 315&nbsp&nbsp/ 2 / 0 | 69 | 2 | 0 | HD,DT | Report |
| #13 | | 5,046,028 | 99.79% | Digrick | 439 | 316&nbsp&nbsp/ 1 / 0 | 70 | 1 | 0 | HD,DT | Report |
| #14 | | 5,046,028 | 99.79% | Karthy | 439 | 316&nbsp&nbsp/ 1 / 0 | 70 | 1 | 0 | HD,DT | Report |
| #15 | | 5,044,926 | 99.58% | Marcel_10 | 439 | 315&nbsp&nbsp/ 2 / 0 | 69 | 2 | 0 | HD,DT | Report |
| #16 | | 5,043,739 | 99.58% | Koltay | 439 | 315&nbsp&nbsp/ 2 / 0 | 69 | 2 | 0 | HD,DT | Report |
| #17 | | 5,043,163 | 99.58% | Fangzy | 438 | 315&nbsp&nbsp/ 2 / 0 | 69 | 2 | 0 | HD,DT | Report |
| #18 | | 5,043,026 | 99.58% | Remzy | 439 | 315&nbsp&nbsp/ 2 / 0 | 70 | 1 | 0 | HD,DT | Report |
| #19 | | 5,042,029 | 99.58% | Murasaki-Desu | 439 | 315&nbsp&nbsp/ 2 / 0 | 69 | 2 | 0 | HD,DT | Report |
| #20 | | 5,041,952 | 99.58% | -HinKO- | 438 | 315&nbsp&nbsp/ 2 / 0 | 69 | 2 | 0 | HD,DT | Report |
| #21 | | 5,036,623 | 98.74% | -Sakuya Izayoi | 439 | 311&nbsp&nbsp/ 6 / 0 | 67 | 4 | 0 | HD,DT | Report |
| #22 | | 5,035,931 | 99.16% | SevenWing | 439 | 313&nbsp&nbsp/ 4 / 0 | 67 | 4 | 0 | HD,DT | Report |
| #23 | | 5,034,944 | 99.37% | Kroudon | 439 | 314&nbsp&nbsp/ 3 / 0 | 69 | 2 | 0 | HD,DT | Report |
| #24 | | 5,033,149 | 99.58% | MomoHD | 439 | 315&nbsp&nbsp/ 2 / 0 | 69 | 2 | 0 | HD,DT | Report |
| #25 | | 5,032,549 | 99.58% | CZDemon | 438 | 315&nbsp&nbsp/ 2 / 0 | 69 | 2 | 0 | HD,DT | Report |
| #26 | | 5,031,455 | 99.58% | Willy | 438 | 315&nbsp&nbsp/ 2 / 0 | 69 | 2 | 0 | HD,DT | Report |
| #27 | | 5,029,909 | 99.37% | gtfo | 439 | 314&nbsp&nbsp/ 3 / 0 | 68 | 3 | 0 | HD,DT | Report |
| #28 | | 5,028,853 | 98.11% | Horocchi | 439 | 308&nbsp&nbsp/ 9 / 0 | 65 | 6 | 0 | HD,DT | Report |
| #29 | | 5,027,155 | 99.37% | kenji- | 439 | 314&nbsp&nbsp/ 3 / 0 | 68 | 3 | 0 | HD,DT | Report |
| #30 | | 5,027,124 | 98.74% | kamuu | 439 | 311&nbsp&nbsp/ 6 / 0 | 66 | 5 | 0 | HD,DT | Report |
| #31 | | 5,026,918 | 99.37% | wwesvr46 | 439 | 314&nbsp&nbsp/ 3 / 0 | 68 | 3 | 0 | HD,DT | Report |
| #32 | | 5,026,120 | 99.58% | Zhen Ji | 439 | 315&nbsp&nbsp/ 2 / 0 | 70 | 1 | 0 | HD,DT | Report |
| #33 | | 5,025,836 | 99.58% | G4SH4 | 439 | 315&nbsp&nbsp/ 2 / 0 | 69 | 2 | 0 | HD,DT | Report |
| #34 | | 5,025,450 | 99.58% | Zukarido | 438 | 315&nbsp&nbsp/ 2 / 0 | 69 | 2 | 0 | HD,DT | Report |
| #35 | | 5,020,716 | 99.37% | _Kix | 438 | 314&nbsp&nbsp/ 3 / 0 | 68 | 3 | 0 | HD,DT | Report |
| #36 | | 5,018,620 | 99.37% | SutiBu | 437 | 314&nbsp&nbsp/ 3 / 0 | 68 | 3 | 0 | HD,DT | Report |
| #37 | | 5,018,218 | 99.16% | TheCraftyshock | 439 | 313&nbsp&nbsp/ 4 / 0 | 67 | 4 | 0 | HD,DT | Report |
| #38 | | 5,017,733 | 98.95% | schlafen | 439 | 312&nbsp&nbsp/ 5 / 0 | 67 | 4 | 0 | HD,DT | Report |
| #39 | | 5,016,168 | 99.16% | mx8 | 438 | 313&nbsp&nbsp/ 4 / 0 | 67 | 4 | 0 | HD,DT | Report |
| #40 | | 5,014,989 | 99.16% | -Truth- | 439 | 313&nbsp&nbsp/ 4 / 0 | 67 | 4 | 0 | HD,DT | Report |
| #41 | | 5,014,257 | 98.74% | Smurfee | 439 | 311&nbsp&nbsp/ 6 / 0 | 66 | 5 | 0 | HD,DT | Report |
| #42 | | 5,013,896 | 99.16% | WardoX | 439 | 313&nbsp&nbsp/ 4 / 0 | 69 | 2 | 0 | HD,DT | Report |
| #43 | | 5,013,383 | 99.37% | helix | 439 | 314&nbsp&nbsp/ 3 / 0 | 68 | 3 | 0 | HD,NC | Report |
| #44 | | 5,012,852 | 99.16% | lup | 439 | 313&nbsp&nbsp/ 4 / 0 | 68 | 3 | 0 | HD,DT | Report |
| #45 | | 5,012,291 | 99.37% | Dokie | 439 | 314&nbsp&nbsp/ 3 / 0 | 69 | 2 | 0 | HD,DT | Report |
| #46 | | 5,011,389 | 99.16% | Yurie | 437 | 313&nbsp&nbsp/ 4 / 0 | 67 | 4 | 0 | HD,DT | Report |
| #47 | | 5,009,612 | 98.95% | [16bpp] Player | 439 | 312&nbsp&nbsp/ 5 / 0 | 66 | 5 | 0 | HD,DT | Report |
| #48 | | 5,009,374 | 98.95% | Mood Breaker | 439 | 312&nbsp&nbsp/ 5 / 0 | 67 | 4 | 0 | HD,DT | Report |
| #49 | | 5,008,585 | 98.95% | White_CeCe | 438 | 312&nbsp&nbsp/ 5 / 0 | 66 | 5 | 0 | HD,DT | Report |
| #50 | | 5,007,477 | 99.16% | Donuts | 438 | 313&nbsp&nbsp/ 4 / 0 | 68 | 3 | 0 | HD,DT | Report |