Beatmap Listing » Nintendo - Super Mario Bros. (TECHNO remix)
Artist:
Nintendo
Circle Size:

Approach Rate:

Title:
Super Mario Bros. (TECHNO remix)
HP Drain:

Star Difficulty:

(3.28)
Creator:
Rolled
Accuracy:

Length:
0:47 (0:45 drain)
Source:
Genre:
Video Game (Instrumental)
BPM:
104.51
Tags:
User Rating:
Success Rate:
Points of Failure:


(graph is accumulative, based on % at fail/retry)

27.0% (201083 of 744030 plays)

Submitted:
Ranked:
Jan 23, 2008
Jan 29, 2008
Rating Spread:

Favourited 816 times in total

Users that love this map: dxball, dylanbrooks, sj12325, 20012015, starfox200, kailan121, hotshot, eddie1224, jeffchoy94610, osu97977, 7loco, roxasdarkness, Axell_old, waxeh0043, kanguruh, DarkKawaii, Trapt, meneghello, Urukiora, vmation79203 and many more!
Options:
Modding / Discussion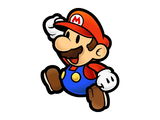 I wish I was patient enough to wait until I finished a beatmap
before
I upload.
Oh well. Here is my insane map. Awesome song btw, you will like it.
EDIT: I had normal and hard done at this point, but long story short: I am a retard and my hard got overwritten for normal. So have this while I go slit my wrists and get back to mapping.
EDIT: Even though easy took me less than 20 minutes, uploading now incase I delete it again by accident o_o Hard coming soon.
EDIT : DONE
I admit to getting lazy at some parts during hard, but this map is ready for modding.
Enjoy ;)
ShadowSoul is in the lead! ()
Score
1,544,583 (100.00%)
Max Combo
253
300 / 100 / 50
165 / 0 / 0
Misses
0
Geki (Elite Beat!)
54
Katu (Beat!)
0
Mods
HD,DT,FL
Top 50 Scoreboard
| | Rank | Score | Accuracy | Player | Max Combo | 300 / 100 / 50 | Geki | Katu | Misses | Mods | |
| --- | --- | --- | --- | --- | --- | --- | --- | --- | --- | --- | --- |
| #1 | | 1,544,583 | 100.00% | ShadowSoul | 253 | 165&nbsp&nbsp/ 0 / 0 | 54 | 0 | 0 | HD,DT,FL | Report |
| #2 | | 1,530,301 | 99.19% | SpajdeR | 253 | 163&nbsp&nbsp/ 2 / 0 | 52 | 2 | 0 | HD,DT,FL | Report |
| #3 | | 1,486,916 | 96.77% | WubWoofWolf | 252 | 157&nbsp&nbsp/ 8 / 0 | 47 | 7 | 0 | HD,DT,FL | Report |
| #4 | | 1,466,046 | 100.00% | ExGon | 253 | 165&nbsp&nbsp/ 0 / 0 | 54 | 0 | 0 | HD,HR,FL | Report |
| #5 | | 1,443,363 | 99.19% | JAKACHAN | 253 | 163&nbsp&nbsp/ 2 / 0 | 52 | 2 | 0 | HD,HR,FL | Report |
| #6 | | 1,425,594 | 97.58% | -Kazuki- | 253 | 159&nbsp&nbsp/ 6 / 0 | 48 | 6 | 0 | HD,HR,FL | Report |
| #7 | | 1,422,877 | 96.77% | rizhyz | 253 | 157&nbsp&nbsp/ 8 / 0 | 47 | 7 | 0 | HD,HR,FL | Report |
| #8 | | 1,410,716 | 97.78% | hageN_Zz | 253 | 160&nbsp&nbsp/ 3 / 2 | 50 | 2 | 0 | HD,HR,FL | Report |
| #9 | | 1,409,092 | 96.36% | Roksuu- | 253 | 156&nbsp&nbsp/ 9 / 0 | 46 | 8 | 0 | HD,HR,FL | Report |
| #10 | | 1,408,897 | 97.17% | Polaco | 253 | 158&nbsp&nbsp/ 7 / 0 | 47 | 7 | 0 | HD,HR,FL | Report |
| #11 | | 1,396,892 | 95.15% | Hayasaka Mirei | 252 | 153&nbsp&nbsp/ 12 / 0 | 45 | 9 | 0 | HD,HR,FL | Report |
| #12 | | 1,395,755 | 95.96% | AmaiHachimitsu | 253 | 155&nbsp&nbsp/ 10 / 0 | 45 | 9 | 0 | HD,HR,FL | Report |
| #13 | | 1,394,938 | 92.22% | Mesita | 253 | 146&nbsp&nbsp/ 18 / 1 | 41 | 12 | 0 | HD,DT,FL | Report |
| #14 | | 1,386,512 | 100.00% | rorineko | 253 | 165&nbsp&nbsp/ 0 / 0 | 54 | 0 | 0 | HD,FL | Report |
| #15 | | 1,386,412 | 100.00% | Death | 253 | 165&nbsp&nbsp/ 0 / 0 | 54 | 0 | 0 | HD,FL | Report |
| #16 | | 1,385,412 | 100.00% | taNa | 253 | 165&nbsp&nbsp/ 0 / 0 | 54 | 0 | 0 | HD,FL | Report |
| #17 | | 1,385,312 | 100.00% | Henkie | 253 | 165&nbsp&nbsp/ 0 / 0 | 54 | 0 | 0 | HD,FL | Report |
| #18 | | 1,385,312 | 100.00% | Rizzo | 253 | 165&nbsp&nbsp/ 0 / 0 | 54 | 0 | 0 | HD,FL | Report |
| #19 | | 1,385,312 | 100.00% | Jetphase | 253 | 165&nbsp&nbsp/ 0 / 0 | 54 | 0 | 0 | HD,FL | Report |
| #20 | | 1,385,312 | 100.00% | Brig | 253 | 165&nbsp&nbsp/ 0 / 0 | 54 | 0 | 0 | HD,FL | Report |
| #21 | | 1,385,312 | 100.00% | Toy | 253 | 165&nbsp&nbsp/ 0 / 0 | 54 | 0 | 0 | HD,FL | Report |
| #22 | | 1,385,312 | 100.00% | reg | 253 | 165&nbsp&nbsp/ 0 / 0 | 54 | 0 | 0 | HD,FL | Report |
| #23 | | 1,385,312 | 100.00% | HydroCannon13 | 253 | 165&nbsp&nbsp/ 0 / 0 | 54 | 0 | 0 | HD,FL | Report |
| #24 | | 1,385,212 | 100.00% | ShaggoN | 253 | 165&nbsp&nbsp/ 0 / 0 | 54 | 0 | 0 | HD,FL,SD | Report |
| #25 | | 1,385,212 | 100.00% | [DaYan] | 253 | 165&nbsp&nbsp/ 0 / 0 | 54 | 0 | 0 | HD,FL | Report |
| #26 | | 1,385,212 | 100.00% | nowsmart | 253 | 165&nbsp&nbsp/ 0 / 0 | 54 | 0 | 0 | HD,FL | Report |
| #27 | | 1,385,212 | 100.00% | [Lumiere] | 253 | 165&nbsp&nbsp/ 0 / 0 | 54 | 0 | 0 | HD,FL | Report |
| #28 | | 1,385,212 | 100.00% | dydhardy | 253 | 165&nbsp&nbsp/ 0 / 0 | 54 | 0 | 0 | HD,FL | Report |
| #29 | | 1,384,112 | 100.00% | Kairi | 253 | 165&nbsp&nbsp/ 0 / 0 | 54 | 0 | 0 | HD,FL | Report |
| #30 | | 1,384,112 | 100.00% | Liiraye | 253 | 165&nbsp&nbsp/ 0 / 0 | 54 | 0 | 0 | HD,FL,PF | Report |
| #31 | | 1,384,112 | 100.00% | Sephibro | 253 | 165&nbsp&nbsp/ 0 / 0 | 54 | 0 | 0 | HD,FL | Report |
| #32 | | 1,384,112 | 100.00% | Splinter572 | 253 | 165&nbsp&nbsp/ 0 / 0 | 54 | 0 | 0 | HD,FL | Report |
| #33 | | 1,384,012 | 100.00% | inchanpiyu | 253 | 165&nbsp&nbsp/ 0 / 0 | 54 | 0 | 0 | HD,FL | Report |
| #34 | | 1,384,012 | 100.00% | JaaiMiTo | 253 | 165&nbsp&nbsp/ 0 / 0 | 54 | 0 | 0 | HD,FL | Report |
| #35 | | 1,384,012 | 100.00% | ARN | 253 | 165&nbsp&nbsp/ 0 / 0 | 54 | 0 | 0 | HD,FL | Report |
| #36 | | 1,384,012 | 100.00% | gansta | 253 | 165&nbsp&nbsp/ 0 / 0 | 54 | 0 | 0 | HD,FL | Report |
| #37 | | 1,382,912 | 100.00% | coflAinsane | 253 | 165&nbsp&nbsp/ 0 / 0 | 54 | 0 | 0 | HD,FL | Report |
| #38 | | 1,382,912 | 100.00% | MillhioreF | 253 | 165&nbsp&nbsp/ 0 / 0 | 54 | 0 | 0 | HD,FL | Report |
| #39 | | 1,382,912 | 100.00% | TailzYT | 253 | 165&nbsp&nbsp/ 0 / 0 | 54 | 0 | 0 | HD,FL | Report |
| #40 | | 1,382,812 | 100.00% | Nyar | 253 | 165&nbsp&nbsp/ 0 / 0 | 54 | 0 | 0 | HD,FL | Report |
| #41 | | 1,381,166 | 99.60% | Kaori Nakaseko | 253 | 164&nbsp&nbsp/ 1 / 0 | 53 | 1 | 0 | HD,FL | Report |
| #42 | | 1,380,245 | 99.19% | Thaze | 253 | 163&nbsp&nbsp/ 2 / 0 | 53 | 1 | 0 | HD,FL | Report |
| #43 | | 1,379,828 | 99.60% | Mooha | 253 | 164&nbsp&nbsp/ 1 / 0 | 53 | 1 | 0 | HD,FL | Report |
| #44 | | 1,378,793 | 98.79% | Blarre | 253 | 162&nbsp&nbsp/ 3 / 0 | 53 | 1 | 0 | HD,FL | Report |
| #45 | | 1,378,488 | 99.19% | Lupi | 253 | 163&nbsp&nbsp/ 2 / 0 | 52 | 2 | 0 | HD,FL | Report |
| #46 | | 1,378,321 | 99.60% | DashEWz | 253 | 164&nbsp&nbsp/ 1 / 0 | 53 | 1 | 0 | HD,FL | Report |
| #47 | | 1,378,084 | 99.60% | Last Remote | 253 | 164&nbsp&nbsp/ 1 / 0 | 53 | 1 | 0 | HD,FL,SD | Report |
| #48 | | 1,376,559 | 99.60% | [ FlashLight ] | 253 | 164&nbsp&nbsp/ 1 / 0 | 53 | 1 | 0 | HD,FL | Report |
| #49 | | 1,373,668 | 99.60% | Blooo_03 | 253 | 164&nbsp&nbsp/ 1 / 0 | 53 | 1 | 0 | HD,FL | Report |
| #50 | | 1,372,752 | 99.60% | [ -Statz- ] | 253 | 164&nbsp&nbsp/ 1 / 0 | 53 | 1 | 0 | HD,FL | Report |