Artist:
USAO
Circle Size:

Approach Rate:

Title:
Boss Rush
HP Drain:

Star Difficulty:

(6.04)
Creator:
Lavender
Accuracy:

Length:
2:03 (1:58 drain)
Source:
jubeat Qubell
Genre:
Video Game (Instrumental)
BPM:
190
Tags:
konami qb hardcore dubstep sound voltex iv heavenly haven policy break yugu frey moecho moeri
User Rating:
Success Rate:
Points of Failure:


(graph is accumulative, based on % at fail/retry)

13.5% (7317 of 54153 plays)

Submitted:
Ranked:
May 29, 2017
Nov 18, 2017
Rating Spread:

Favourited 213 times in total

Users that love this map: aabc271, Armaggedon25, Always 1miss, xSh4r1ngaNx, sionKotori, Cherry Blossom, Zweib, ak74, Kawashiro, darkest5, Backa-Chan, rusteye, Snow--, Frolie, Fenoqaser, buysua23, ruslanTAL, Spiffsp, judasucruz, sallm Q and many more!
Options:
Modding / Discussion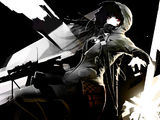 Please do play Moecho's diff. It's fckin awesome!


Rohulk is in the lead! ()
Score
17,594,343 (99.54%)
Max Combo
921
300 / 100 / 50
570 / 4 / 0
Misses
0
Geki (Elite Beat!)
223
Katu (Beat!)
3
Mods
HD,HR
Top 50 Scoreboard
| | Rank | Score | Accuracy | Player | Max Combo | 300 / 100 / 50 | Geki | Katu | Misses | Mods | |
| --- | --- | --- | --- | --- | --- | --- | --- | --- | --- | --- | --- |
| #1 | | 17,594,343 | 99.54% | Rohulk | 921 | 570&nbsp&nbsp/ 4 / 0 | 223 | 3 | 0 | HD,HR | Report |
| #2 | | 17,106,334 | 97.65% | waaiiru | 915 | 554&nbsp&nbsp/ 19 / 1 | 209 | 16 | 0 | HD,HR | Report |
| #3 | | 16,715,223 | 100.00% | Shigure chan | 922 | 574&nbsp&nbsp/ 0 / 0 | 226 | 0 | 0 | HD | Report |
| #4 | | 16,699,957 | 99.88% | Windshear | 922 | 573&nbsp&nbsp/ 1 / 0 | 225 | 1 | 0 | HD | Report |
| #5 | | 16,642,725 | 99.77% | Loli_Schwi | 920 | 572&nbsp&nbsp/ 2 / 0 | 224 | 2 | 0 | HD | Report |
| #6 | | 16,636,775 | 99.77% | Macho | 921 | 572&nbsp&nbsp/ 2 / 0 | 224 | 2 | 0 | HD | Report |
| #7 | | 16,619,792 | 99.65% | Enns | 920 | 571&nbsp&nbsp/ 3 / 0 | 224 | 2 | 0 | HD | Report |
| #8 | | 16,586,573 | 99.42% | Koltay | 920 | 569&nbsp&nbsp/ 5 / 0 | 222 | 4 | 0 | HD | Report |
| #9 | | 16,584,371 | 99.54% | Arua | 921 | 570&nbsp&nbsp/ 4 / 0 | 223 | 3 | 0 | HD | Report |
| #10 | | 16,556,934 | 99.42% | davidqu2 | 919 | 569&nbsp&nbsp/ 5 / 0 | 221 | 5 | 0 | HD | Report |
| #11 | | 16,528,580 | 99.42% | GHAngeloid | 918 | 569&nbsp&nbsp/ 5 / 0 | 221 | 5 | 0 | HD | Report |
| #12 | | 16,488,498 | 99.07% | Doomsday | 919 | 566&nbsp&nbsp/ 8 / 0 | 222 | 4 | 0 | HD | Report |
| #13 | | 16,468,370 | 96.34% | kazamabc | 903 | 543&nbsp&nbsp/ 30 / 0 | 207 | 18 | 1 | HD,HR | Report |
| #14 | | 16,466,643 | 99.07% | PotatoIceCream | 917 | 566&nbsp&nbsp/ 8 / 0 | 219 | 7 | 0 | HD | Report |
| #15 | | 16,454,704 | 98.84% | Maiaz | 920 | 564&nbsp&nbsp/ 10 / 0 | 218 | 8 | 0 | HR | Report |
| #16 | | 16,453,278 | 98.95% | gusrua123 | 916 | 565&nbsp&nbsp/ 9 / 0 | 217 | 9 | 0 | HD | Report |
| #17 | | 16,451,743 | 99.07% | Happy New Year | 917 | 566&nbsp&nbsp/ 8 / 0 | 219 | 7 | 0 | HD | Report |
| #18 | | 16,451,546 | 99.07% | Aoiyuuki- | 918 | 566&nbsp&nbsp/ 8 / 0 | 219 | 7 | 0 | HD,SD | Report |
| #19 | | 16,442,327 | 99.54% | Reyuza | 916 | 570&nbsp&nbsp/ 4 / 0 | 223 | 3 | 0 | HD | Report |
| #20 | | 16,385,083 | 99.77% | PikaPwn | 913 | 572&nbsp&nbsp/ 2 / 0 | 225 | 1 | 0 | HD | Report |
| #21 | | 16,287,982 | 98.49% | AtHeoN | 918 | 561&nbsp&nbsp/ 13 / 0 | 218 | 8 | 0 | HR | Report |
| #22 | | 16,282,410 | 99.30% | Shiina Noriko | 912 | 568&nbsp&nbsp/ 6 / 0 | 222 | 4 | 0 | HD | Report |
| #23 | | 16,202,381 | 98.26% | Lirufication | 916 | 559&nbsp&nbsp/ 15 / 0 | 214 | 12 | 0 | HD | Report |
| #24 | | 16,144,468 | 98.03% | SoraRoxas01 | 914 | 557&nbsp&nbsp/ 17 / 0 | 211 | 15 | 0 | HR | Report |
| #25 | | 16,082,789 | 97.79% | Pray | 916 | 555&nbsp&nbsp/ 19 / 0 | 213 | 13 | 0 | HD | Report |
| #26 | | 16,071,863 | 97.44% | prhtnsm | 912 | 552&nbsp&nbsp/ 22 / 0 | 209 | 17 | 0 | HD | Report |
| #27 | | 15,998,470 | 97.27% | Rhythm blue | 912 | 551&nbsp&nbsp/ 21 / 2 | 210 | 15 | 0 | HR | Report |
| #28 | | 15,753,910 | 99.77% | 1miss | 922 | 572&nbsp&nbsp/ 2 / 0 | 225 | 1 | 0 | None | Report |
| #29 | | 15,733,420 | 99.77% | Jameslike | 921 | 572&nbsp&nbsp/ 2 / 0 | 224 | 2 | 0 | None | Report |
| #30 | | 15,704,690 | 99.77% | gasanww | 920 | 572&nbsp&nbsp/ 2 / 0 | 224 | 2 | 0 | None | Report |
| #31 | | 15,696,200 | 99.65% | hshs | 921 | 571&nbsp&nbsp/ 3 / 0 | 223 | 3 | 0 | None | Report |
| #32 | | 15,689,480 | 99.65% | Mlaw22 | 921 | 571&nbsp&nbsp/ 3 / 0 | 223 | 3 | 0 | None | Report |
| #33 | | 15,677,200 | 99.65% | Katziezi | 919 | 571&nbsp&nbsp/ 3 / 0 | 225 | 1 | 0 | None | Report |
| #34 | | 15,674,110 | 99.30% | Neta | 920 | 568&nbsp&nbsp/ 6 / 0 | 223 | 3 | 0 | None | Report |
| #35 | | 15,671,200 | 99.65% | Carbone | 919 | 571&nbsp&nbsp/ 3 / 0 | 224 | 2 | 0 | None | Report |
| #36 | | 15,650,350 | 99.42% | Noobsicle | 920 | 569&nbsp&nbsp/ 5 / 0 | 222 | 4 | 0 | None | Report |
| #37 | | 15,646,080 | 99.42% | gtfo | 919 | 569&nbsp&nbsp/ 5 / 0 | 222 | 4 | 0 | None | Report |
| #38 | | 15,642,950 | 99.19% | Doomsday fanboy | 920 | 567&nbsp&nbsp/ 7 / 0 | 219 | 7 | 0 | None | Report |
| #39 | | 15,641,350 | 99.42% | Srayne | 920 | 569&nbsp&nbsp/ 5 / 0 | 221 | 5 | 0 | None | Report |
| #40 | | 15,639,120 | 99.54% | ftg | 919 | 570&nbsp&nbsp/ 4 / 0 | 223 | 3 | 0 | None | Report |
| #41 | | 15,637,490 | 99.54% | ginrou0803 | 918 | 570&nbsp&nbsp/ 4 / 0 | 222 | 4 | 0 | None | Report |
| #42 | | 15,621,000 | 99.42% | Firstus | 919 | 569&nbsp&nbsp/ 5 / 0 | 222 | 4 | 0 | None | Report |
| #43 | | 15,613,730 | 99.42% | Yazone | 920 | 569&nbsp&nbsp/ 5 / 0 | 223 | 3 | 0 | None | Report |
| #44 | | 15,605,180 | 99.42% | -Rushi- | 917 | 569&nbsp&nbsp/ 5 / 0 | 222 | 4 | 0 | None | Report |
| #45 | | 15,595,170 | 99.30% | big human | 920 | 568&nbsp&nbsp/ 6 / 0 | 222 | 4 | 0 | None | Report |
| #46 | | 15,584,890 | 99.07% | _YuriNee | 920 | 566&nbsp&nbsp/ 8 / 0 | 218 | 8 | 0 | None | Report |
| #47 | | 15,579,400 | 99.30% | Rekens | 917 | 568&nbsp&nbsp/ 6 / 0 | 221 | 5 | 0 | None | Report |
| #48 | | 15,579,110 | 99.19% | Noname0 | 918 | 567&nbsp&nbsp/ 7 / 0 | 219 | 7 | 0 | None | Report |
| #49 | | 15,554,380 | 99.19% | Andrej | 919 | 567&nbsp&nbsp/ 7 / 0 | 221 | 5 | 0 | None | Report |
| #50 | | 15,537,500 | 99.07% | Cnya | 917 | 566&nbsp&nbsp/ 8 / 0 | 219 | 7 | 0 | None | Report |