Artist:
Yakushi Ruri
Circle Size:

Approach Rate:

Title:
Apeiria
HP Drain:

Star Difficulty:

(5.25)
Creator:
Fushimi Rio
Accuracy:

Length:
2:18 (2:06 drain)
Source:
景の海のアペイリア
Genre:
Video Game (Japanese)
BPM:
97
Tags:
根本克則 kparamusic sliky's plus dolce the sea of landscape hikari umi pinkheart imouto ouo oiso pata-mon adol christin imoutosan
User Rating:
Success Rate:
Points of Failure:


(graph is accumulative, based on % at fail/retry)

11.2% (2162 of 19236 plays)

Submitted:
Ranked:
May 21, 2017
Aug 17, 2017
Rating Spread:

Favourited 65 times in total

Users that love this map: jinketsu, WingOfDestinyViOstia, PokemasterBrian, Mayzel, WolfLover, Lyusy301, PinkHeart, Serah, -Archangel-, gane8634, blue akuma, Julio1212-, Nein, kk32303040, toybot, tomatosiruco, starlog1, Trinoline, Septembre, shavizzle and many more!
Options:
Modding / Discussion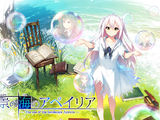 Redownload after Jun.30th if you have downloaded it before!
148 bpm deathstream in highest diff
My 1st beatmap! Thanks for your help!
Easy by Adol Christin
Normal by Pata-Mon
Hard by Imouto OuO
Insane by Oiso
Extra by PinkHeart
Jace is in the lead! ()
Score
10,275,398 (98.86%)
Max Combo
635
300 / 100 / 50
458 / 8 / 0
Misses
0
Geki (Elite Beat!)
123
Katu (Beat!)
7
Mods
HD,HR
Top 50 Scoreboard
| | Rank | Score | Accuracy | Player | Max Combo | 300 / 100 / 50 | Geki | Katu | Misses | Mods | |
| --- | --- | --- | --- | --- | --- | --- | --- | --- | --- | --- | --- |
| #1 | | 10,275,398 | 98.86% | Jace | 635 | 458&nbsp&nbsp/ 8 / 0 | 123 | 7 | 0 | HD,HR | Report |
| #2 | | 9,897,553 | 94.89% | _AvA | 635 | 431&nbsp&nbsp/ 32 / 3 | 109 | 20 | 0 | HD,HR | Report |
| #3 | | 9,820,912 | 99.86% | Mayzel | 635 | 465&nbsp&nbsp/ 1 / 0 | 129 | 1 | 0 | HD | Report |
| #4 | | 9,729,694 | 99.00% | Azer | 634 | 459&nbsp&nbsp/ 7 / 0 | 124 | 6 | 0 | HD | Report |
| #5 | | 9,710,445 | 99.14% | Ishkiz | 635 | 460&nbsp&nbsp/ 6 / 0 | 126 | 4 | 0 | HD | Report |
| #6 | | 9,656,640 | 96.17% | Yaong | 597 | 442&nbsp&nbsp/ 17 / 3 | 115 | 11 | 4 | HD,DT | Report |
| #7 | | 9,515,454 | 97.57% | ktgster | 634 | 449&nbsp&nbsp/ 17 / 0 | 115 | 15 | 0 | HD | Report |
| #8 | | 9,510,925 | 94.99% | NerO | 594 | 434&nbsp&nbsp/ 25 / 2 | 114 | 14 | 5 | HD,DT | Report |
| #9 | | 9,403,774 | 97.00% | Circular | 633 | 445&nbsp&nbsp/ 21 / 0 | 117 | 13 | 0 | HR | Report |
| #10 | | 9,343,284 | 96.53% | Jabba | 600 | 443&nbsp&nbsp/ 20 / 1 | 112 | 16 | 2 | HD,HR | Report |
| #11 | | 9,314,542 | 95.28% | Bariton | 632 | 434&nbsp&nbsp/ 28 / 4 | 110 | 17 | 0 | HD | Report |
| #12 | | 9,306,821 | 97.17% | Epiphany | 598 | 449&nbsp&nbsp/ 10 / 3 | 120 | 8 | 4 | HD,HR | Report |
| #13 | | 9,289,553 | 97.71% | vitoco09 | 621 | 450&nbsp&nbsp/ 16 / 0 | 120 | 10 | 0 | HD | Report |
| #14 | | 9,227,750 | 99.71% | kiyumi | 634 | 464&nbsp&nbsp/ 2 / 0 | 128 | 2 | 0 | None | Report |
| #15 | | 9,199,540 | 99.25% | GHAngeloid | 634 | 461&nbsp&nbsp/ 4 / 1 | 125 | 4 | 0 | None | Report |
| #16 | | 9,119,877 | 94.78% | big boob | 632 | 430&nbsp&nbsp/ 34 / 2 | 109 | 20 | 0 | HR | Report |
| #17 | | 9,111,840 | 98.71% | Avenging_Goose | 633 | 457&nbsp&nbsp/ 9 / 0 | 122 | 8 | 0 | None | Report |
| #18 | | 9,107,160 | 98.78% | Nussegge | 634 | 458&nbsp&nbsp/ 6 / 2 | 126 | 3 | 0 | None | Report |
| #19 | | 9,090,430 | 98.71% | BlueBaby | 632 | 457&nbsp&nbsp/ 9 / 0 | 124 | 6 | 0 | None | Report |
| #20 | | 9,084,480 | 98.86% | Willy | 633 | 458&nbsp&nbsp/ 8 / 0 | 126 | 4 | 0 | None | Report |
| #21 | | 9,082,363 | 95.39% | big human | 597 | 435&nbsp&nbsp/ 28 / 1 | 109 | 19 | 2 | HD,HR | Report |
| #22 | | 9,061,490 | 98.14% | -Archangel- | 632 | 453&nbsp&nbsp/ 13 / 0 | 120 | 10 | 0 | None | Report |
| #23 | | 9,036,320 | 98.00% | Agozz | 634 | 453&nbsp&nbsp/ 9 / 4 | 122 | 6 | 0 | None | Report |
| #24 | | 8,985,515 | 95.28% | Floob | 596 | 436&nbsp&nbsp/ 22 / 4 | 113 | 14 | 4 | HD,HR | Report |
| #25 | | 8,959,991 | 98.78% | Mystia | 599 | 459&nbsp&nbsp/ 4 / 0 | 127 | 2 | 3 | HD | Report |
| #26 | | 8,925,290 | 97.00% | Bellicose | 634 | 445&nbsp&nbsp/ 21 / 0 | 118 | 12 | 0 | None | Report |
| #27 | | 8,923,371 | 98.25% | Shield | 598 | 455&nbsp&nbsp/ 8 / 1 | 122 | 6 | 2 | HD | Report |
| #28 | | 8,915,040 | 97.42% | Neta | 635 | 448&nbsp&nbsp/ 18 / 0 | 122 | 8 | 0 | None | Report |
| #29 | | 8,910,943 | 97.64% | Thundur | 599 | 451&nbsp&nbsp/ 12 / 0 | 121 | 7 | 3 | HD | Report |
| #30 | | 8,899,335 | 98.43% | AAA | 598 | 456&nbsp&nbsp/ 8 / 0 | 124 | 5 | 2 | HD | Report |
| #31 | | 8,884,848 | 98.35% | Far_Q | 596 | 456&nbsp&nbsp/ 7 / 0 | 122 | 7 | 3 | HD | Report |
| #32 | | 8,854,040 | 97.68% | -Tynamo | 603 | 451&nbsp&nbsp/ 10 / 5 | 123 | 4 | 0 | HD | Report |
| #33 | | 8,851,818 | 87.37% | Ma yin | 630 | 379&nbsp&nbsp/ 82 / 5 | 86 | 40 | 0 | HD,HR | Report |
| #34 | | 8,848,250 | 98.00% | -Machine- | 598 | 453&nbsp&nbsp/ 11 / 0 | 123 | 6 | 2 | HD | Report |
| #35 | | 8,821,355 | 97.60% | Pengzy | 597 | 451&nbsp&nbsp/ 11 / 1 | 121 | 7 | 3 | HD | Report |
| #36 | | 8,799,450 | 96.28% | zin | 632 | 440&nbsp&nbsp/ 26 / 0 | 116 | 14 | 0 | None | Report |
| #37 | | 8,793,344 | 96.64% | kug1 | 601 | 443&nbsp&nbsp/ 22 / 0 | 115 | 14 | 1 | HD | Report |
| #38 | | 8,793,330 | 95.31% | BlueFlame | 585 | 437&nbsp&nbsp/ 20 / 3 | 113 | 14 | 6 | DT | Report |
| #39 | | 8,760,930 | 98.68% | Zocto | 620 | 457&nbsp&nbsp/ 8 / 1 | 123 | 6 | 0 | None | Report |
| #40 | | 8,746,786 | 96.60% | 0120 | 595 | 445&nbsp&nbsp/ 15 / 1 | 116 | 12 | 5 | HD | Report |
| #41 | | 8,737,492 | 93.28% | jehlp | 633 | 419&nbsp&nbsp/ 47 / 0 | 116 | 14 | 0 | HD | Report |
| #42 | | 8,723,331 | 96.39% | - M o D e - | 596 | 443&nbsp&nbsp/ 18 / 1 | 115 | 12 | 4 | HD | Report |
| #43 | | 8,719,825 | 95.82% | DigiDrake | 601 | 438&nbsp&nbsp/ 25 / 1 | 115 | 13 | 2 | HR | Report |
| #44 | | 8,705,975 | 95.99% | Cappy | 595 | 442&nbsp&nbsp/ 15 / 2 | 116 | 11 | 7 | HD | Report |
| #45 | | 8,614,112 | 95.03% | caKuma | 600 | 432&nbsp&nbsp/ 32 / 1 | 111 | 17 | 1 | HD | Report |
| #46 | | 8,599,008 | 95.28% | GesamtKunstWerk | 598 | 435&nbsp&nbsp/ 26 / 2 | 114 | 14 | 3 | HD | Report |
| #47 | | 8,582,077 | 96.42% | Koltay | 595 | 443&nbsp&nbsp/ 19 / 0 | 119 | 10 | 4 | HD | Report |
| #48 | | 8,575,308 | 95.89% | SimonFox | 596 | 440&nbsp&nbsp/ 20 / 1 | 118 | 10 | 5 | HD | Report |
| #49 | | 8,552,640 | 93.92% | waaiiru | 592 | 426&nbsp&nbsp/ 34 / 2 | 116 | 11 | 4 | HD,HR | Report |
| #50 | | 8,482,111 | 95.21% | Zenbu | 593 | 435&nbsp&nbsp/ 25 / 2 | 112 | 16 | 4 | HD | Report |