Beatmap Listing » kamome sano Electric Orchestra - HE4VEN ~Tengoku e Youkoso~
Artist:
kamome sano Electric Orchestra
Circle Size:

Approach Rate:

Title:
HE4VEN ~Tengoku e Youkoso~
HP Drain:

Star Difficulty:

(6.03)
Creator:
Kawashiro
Accuracy:

Length:
2:00 (1:59 drain)
Source:
SOUND VOLTEX IV HEAVENLY HAVEN
Genre:
Video Game (Instrumental)
BPM:
256
Tags:
the 6th kac original song contest winner near noah welcome to heaven sdvx 4 yuria [_-scarlet-_] toybot
User Rating:
Success Rate:
Points of Failure:


(graph is accumulative, based on % at fail/retry)

13.9% (1449 of 10395 plays)

Submitted:
Ranked:
Apr 11, 2017
Feb 14, 2018
Rating Spread:

Favourited 110 times in total

Users that love this map: taku, C O I N, Rose Pacifica, Kawashiro, Mel, zzx, -Unlimit-, vitortakii, hoon, mithew, skydroid, Leiatic, DvxNL, Yandere-Desu, okinamo, MoeTan01, Pribee, audgus8752, pakkinn, Happy Fraggin and many more!
Options:
Modding / Discussion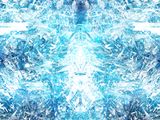 Diff List
BASIC
輝けるカモメ号
"The Shining Gull" Ferry
NOVICE
夢なら見るよ!だって天国はここにあるから!
I will dream! Because heaven is right here!
ADVANCED
星に願おう、風を仰ごう、夢を話そう
Let's pray to the stars, let's look up to the wind, let's talk about dreams.
Yuria's EXHAUST
電子の海にだって楽園はあるんだ!
There is also a paradise in the sea of electrons!
[ -Scarlet- ]'s MAXIMUM
勇なき己は、陸の彼方に置いてきた!
I have left my cowardly self behind over that land!
toybot's HEAVENLY
嵐を超え…天国へようこそ!!
Beyond the storm ... Welcome to heaven !!
RECORD
2017-04-11 Submitted
2017-04-15 Achieved 12 SP (with 9 good mods)
2017-04-23 Added Yuria's EXHAUST
2017-05-17 Deleted HEAVENLY diff (DownLoad)
2017-05-18 Deleted MAXIMUM diff (DownLoad)
2017-06-17 Deleted HEAVENLY diff v2 (DownLoad)
2017-07-05 Added toybot's HEAVENLY
2017-07-17 Achieved 30 favorites
2017-09-01 BG Updated
2017-09-12 Added [ -Scarlet- ]'s MAXIMUM
2017-10-02 Achieved 40 favorites
2017-11-15 Bubbled by Monstrata
2017-11-25 Achieved 50 favorites
2017-12-12 Qualified by Plaudible
2017-12-13 Disqualified by pishifat
2017-12-20 Achieved 60 favorites
2018-01-27 Bubbled by Sinnoh
2018-02-02 Popped by myself
2018 02-02 Bubbled by - Frontier -
2018-02-03 Qualified by Sinnoh
2018-02-06 Disqualified by Kurai
2018-02-07 Qualified by Kurai
2018-02-14 Ranked!! Thank you everyone!! :D
2018-02-20 Achieved 100 favorites wtf :0
okinamo is in the lead! ()
Score
17,058,796 (97.77%)
Max Combo
873
300 / 100 / 50
549 / 19 / 0
Misses
0
Geki (Elite Beat!)
150
Katu (Beat!)
16
Mods
HD,HR
Top 50 Scoreboard
| | Rank | Score | Accuracy | Player | Max Combo | 300 / 100 / 50 | Geki | Katu | Misses | Mods | |
| --- | --- | --- | --- | --- | --- | --- | --- | --- | --- | --- | --- |
| #1 | | 17,058,796 | 97.77% | okinamo | 873 | 549&nbsp&nbsp/ 19 / 0 | 150 | 16 | 0 | HD,HR | Report |
| #2 | | 16,410,250 | 94.60% | _RyuK | 873 | 522&nbsp&nbsp/ 46 / 0 | 140 | 26 | 0 | HD,HR | Report |
| #3 | | 16,287,223 | 94.01% | Topoi | 871 | 517&nbsp&nbsp/ 51 / 0 | 129 | 37 | 0 | HD,HR | Report |
| #4 | | 16,023,033 | 96.21% | Landegre- | 873 | 536&nbsp&nbsp/ 31 / 1 | 146 | 19 | 0 | HD | Report |
| #5 | | 15,924,796 | 95.86% | traps | 874 | 533&nbsp&nbsp/ 34 / 1 | 143 | 22 | 0 | HR | Report |
| #6 | | 15,820,286 | 96.24% | Shiina Noriko | 874 | 536&nbsp&nbsp/ 32 / 0 | 146 | 20 | 0 | HD | Report |
| #7 | | 15,768,204 | 96.13% | Xilver | 874 | 535&nbsp&nbsp/ 33 / 0 | 147 | 19 | 0 | HR | Report |
| #8 | | 15,608,962 | 94.25% | rinkon | 874 | 519&nbsp&nbsp/ 49 / 0 | 138 | 28 | 0 | HR | Report |
| #9 | | 15,229,270 | 97.77% | Rizer | 874 | 549&nbsp&nbsp/ 19 / 0 | 153 | 13 | 0 | None | Report |
| #10 | | 15,081,160 | 96.48% | DeuceswiId | 869 | 538&nbsp&nbsp/ 30 / 0 | 145 | 21 | 0 | None | Report |
| #11 | | 15,013,910 | 96.95% | MINEMINE | 870 | 542&nbsp&nbsp/ 26 / 0 | 141 | 25 | 0 | None | Report |
| #12 | | 14,804,750 | 94.13% | Doomsday | 872 | 518&nbsp&nbsp/ 50 / 0 | 135 | 31 | 0 | None | Report |
| #13 | | 14,739,510 | 94.60% | Prophet | 874 | 522&nbsp&nbsp/ 46 / 0 | 137 | 29 | 0 | None | Report |
| #14 | | 14,660,240 | 93.84% | MetaBee | 865 | 516&nbsp&nbsp/ 50 / 2 | 130 | 34 | 0 | None | Report |
| #15 | | 14,613,780 | 94.60% | Kondou-Shinichi | 873 | 522&nbsp&nbsp/ 46 / 0 | 136 | 30 | 0 | None | Report |
| #16 | | 13,580,500 | 88.53% | Neet Sama | 873 | 471&nbsp&nbsp/ 94 / 3 | 110 | 53 | 0 | None | Report |
| #17 | | 13,298,933 | 97.33% | DenierNezzar | 798 | 546&nbsp&nbsp/ 20 / 1 | 151 | 13 | 1 | HR | Report |
| #18 | | 13,083,260 | 94.25% | Woey | 818 | 521&nbsp&nbsp/ 42 / 2 | 140 | 24 | 3 | None | Report |
| #19 | | 12,617,510 | 96.19% | My Angel Yoshi | 799 | 536&nbsp&nbsp/ 31 / 0 | 146 | 19 | 1 | None | Report |
| #20 | | 12,247,970 | 90.43% | Elegant Loli | 811 | 489&nbsp&nbsp/ 69 / 10 | 126 | 37 | 0 | None | Report |
| #21 | | 12,169,160 | 94.66% | Mipi | 794 | 524&nbsp&nbsp/ 41 / 0 | 135 | 30 | 3 | None | Report |
| #22 | | 11,607,180 | 92.63% | -lovely ala- | 766 | 507&nbsp&nbsp/ 57 / 1 | 131 | 32 | 3 | None | Report |
| #23 | | 11,426,130 | 95.13% | Mackers | 771 | 527&nbsp&nbsp/ 40 / 0 | 142 | 23 | 1 | None | Report |
| #24 | | 10,776,320 | 93.52% | Gomo Pslvarh | 750 | 513&nbsp&nbsp/ 54 / 1 | 130 | 35 | 0 | None | Report |
| #25 | | 10,344,680 | 94.25% | Corompus | 736 | 521&nbsp&nbsp/ 42 / 2 | 135 | 30 | 3 | None | Report |
| #26 | | 10,141,560 | 93.13% | Plachta | 730 | 511&nbsp&nbsp/ 54 / 0 | 133 | 30 | 3 | None | Report |
| #27 | | 9,674,170 | 87.06% | Reedkatt | 714 | 462&nbsp&nbsp/ 91 / 13 | 110 | 46 | 2 | None | Report |
| #28 | | 9,427,180 | 94.66% | Hellotomlol225 | 668 | 523&nbsp&nbsp/ 44 / 0 | 135 | 30 | 1 | None | Report |
| #29 | | 9,253,077 | 94.37% | NinjaFish | 673 | 521&nbsp&nbsp/ 45 / 0 | 133 | 31 | 2 | HR | Report |
| #30 | | 8,927,660 | 90.40% | Silverdesu | 683 | 489&nbsp&nbsp/ 72 / 3 | 120 | 41 | 4 | None | Report |
| #31 | | 8,917,380 | 95.19% | benki | 671 | 529&nbsp&nbsp/ 32 / 6 | 143 | 19 | 1 | None | Report |
| #32 | | 8,509,350 | 95.01% | Jeby | 603 | 527&nbsp&nbsp/ 38 / 0 | 141 | 22 | 3 | None | Report |
| #33 | | 8,495,270 | 93.72% | YoSh | 633 | 516&nbsp&nbsp/ 48 / 2 | 130 | 32 | 2 | None | Report |
| #34 | | 8,146,190 | 89.35% | Meetdeath | 600 | 479&nbsp&nbsp/ 84 / 3 | 116 | 45 | 2 | None | Report |
| #35 | | 8,144,290 | 88.26% | Sonico | 668 | 472&nbsp&nbsp/ 85 / 6 | 114 | 44 | 5 | None | Report |
| #36 | | 8,113,894 | 92.02% | -Machine- | 586 | 502&nbsp&nbsp/ 61 / 2 | 127 | 37 | 3 | HD,HR | Report |
| #37 | | 8,036,620 | 94.78% | Omniterran | 612 | 527&nbsp&nbsp/ 33 / 2 | 140 | 22 | 6 | None | Report |
| #38 | | 8,020,970 | 89.41% | Maiaz | 633 | 481&nbsp&nbsp/ 80 / 1 | 121 | 43 | 6 | None | Report |
| #39 | | 7,917,710 | 90.26% | Koi Fish | 623 | 489&nbsp&nbsp/ 68 / 6 | 128 | 33 | 5 | None | Report |
| #40 | | 7,698,870 | 95.57% | Shirasaka Koume | 549 | 531&nbsp&nbsp/ 35 / 1 | 139 | 25 | 1 | None | Report |
| #41 | | 7,427,460 | 94.95% | DuNai | 585 | 527&nbsp&nbsp/ 36 / 2 | 142 | 20 | 3 | None | Report |
| #42 | | 7,311,610 | 85.01% | Shunpown | 605 | 443&nbsp&nbsp/ 118 / 3 | 101 | 61 | 4 | None | Report |
| #43 | | 7,276,780 | 87.79% | Yaoi | 630 | 468&nbsp&nbsp/ 91 / 2 | 107 | 53 | 7 | None | Report |
| #44 | | 7,190,990 | 98.24% | AnOkata | 556 | 555&nbsp&nbsp/ 9 / 0 | 155 | 7 | 4 | None | Report |
| #45 | | 7,121,681 | 93.31% | Elysion | 553 | 515&nbsp&nbsp/ 44 / 2 | 133 | 28 | 7 | HD | Report |
| #46 | | 7,013,770 | 95.36% | Wario | 556 | 529&nbsp&nbsp/ 38 / 0 | 142 | 23 | 1 | None | Report |
| #47 | | 6,999,810 | 94.34% | Yuichanx | 584 | 523&nbsp&nbsp/ 38 / 1 | 137 | 24 | 6 | None | Report |
| #48 | | 6,945,150 | 90.05% | _Aquatic_ | 584 | 486&nbsp&nbsp/ 73 / 7 | 126 | 33 | 2 | None | Report |
| #49 | | 6,843,120 | 91.26% | Chorus | 579 | 496&nbsp&nbsp/ 65 / 4 | 118 | 42 | 3 | None | Report |
| #50 | | 6,808,430 | 89.47% | Garch | 581 | 484&nbsp&nbsp/ 69 / 7 | 124 | 33 | 8 | None | Report |