Artist:
Morimori Atsushi
Circle Size:

Approach Rate:

Title:
MilK
HP Drain:

Star Difficulty:

(3.79)
Creator:
Taikocracy
Accuracy:

Length:
1:57 (1:56 drain)
Source:
BMS
Genre:
Video Game (Instrumental)
BPM:
150
Tags:
大血戦 the of fighters ultimate 参加作品 jacket 出前 future bass bofu2015 lanota noxy games chapter c expansion
User Rating:
Success Rate:
Points of Failure:


(graph is accumulative, based on % at fail/retry)

25.6% (1278 of 4986 plays)

Submitted:
Ranked:
Mar 29, 2017
Sep 10, 2017
Rating Spread:

Favourited 27 times in total

Users that love this map: mimicoco, remo116, Madokaa, Cikicikoy, MaidFrue, _sparky_, Culedesu, JamesLewisLiu, saderen, Ed8_numbers, wood, yellowleon01, l4ff, Bloodykiller654, fds[fasdasdym, Spagyrie, kkikkoo97, thom13579, Diego09331, Quick o-o and many more!
Options:
Modding / Discussion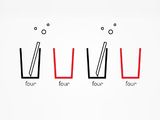 2nd mapset for rank... And wow! It's all by me!
Thank you to these cuties for modding
Jonawaga
JarHed
Nepuri
Dargin
strickluke
Stefan
Michiyo
Surono
qoot8123
Raiden
Nardoxyribonucleic

by Stefan

by Nardoxyribonucleic
uone is in the lead! ()
Score
720,530 (100.00%)
Max Combo
536
300 / 100 / 50
536 / 0 / 0
Misses
0
Geki (Elite Beat!)
12
Katu (Beat!)
0
Mods
HD,DT,PF
Top 50 Scoreboard
| | Rank | Score | Accuracy | Player | Max Combo | 300 / 100 / 50 | Geki | Katu | Misses | Mods | |
| --- | --- | --- | --- | --- | --- | --- | --- | --- | --- | --- | --- |
| #1 | | 720,530 | 100.00% | uone | 536 | 536&nbsp&nbsp/ 0 / 0 | 12 | 0 | 0 | HD,DT,PF | Report |
| #2 | | 703,858 | 97.76% | MetalStream | 536 | 512&nbsp&nbsp/ 24 / 0 | 9 | 0 | 0 | HD,DT | Report |
| #3 | | 697,316 | 97.20% | le gagoguigo3 | 536 | 506&nbsp&nbsp/ 30 / 0 | 11 | 1 | 0 | HD,NC | Report |
| #4 | | 692,155 | 100.00% | sing216 | 536 | 536&nbsp&nbsp/ 0 / 0 | 23 | 0 | 0 | DT | Report |
| #5 | | 687,499 | 99.81% | sed234rrr | 536 | 534&nbsp&nbsp/ 2 / 0 | 4 | 0 | 0 | DT | Report |
| #6 | | 682,645 | 98.79% | [-Yuno-] | 536 | 523&nbsp&nbsp/ 13 / 0 | 3 | 0 | 0 | DT | Report |
| #7 | | 679,441 | 98.88% | Das | 536 | 524&nbsp&nbsp/ 12 / 0 | 6 | 0 | 0 | DT | Report |
| #8 | | 677,965 | 98.32% | Dargin | 536 | 518&nbsp&nbsp/ 18 / 0 | 9 | 0 | 0 | FL | Report |
| #9 | | 671,463 | 97.67% | ayimuf | 536 | 511&nbsp&nbsp/ 25 / 0 | 2 | 0 | 0 | DT | Report |
| #10 | | 670,159 | 97.29% | MTDex | 536 | 507&nbsp&nbsp/ 29 / 0 | 20 | 1 | 0 | DT | Report |
| #11 | | 666,223 | 96.83% | shiduyo | 536 | 502&nbsp&nbsp/ 34 / 0 | 7 | 0 | 0 | NC | Report |
| #12 | | 664,225 | 96.18% | Mennock | 536 | 495&nbsp&nbsp/ 41 / 0 | 16 | 2 | 0 | NC | Report |
| #13 | | 664,078 | 96.83% | K4N4E | 536 | 502&nbsp&nbsp/ 34 / 0 | 20 | 0 | 0 | DT | Report |
| #14 | | 663,780 | 100.00% | Saikoro | 536 | 536&nbsp&nbsp/ 0 / 0 | 11 | 0 | 0 | HR | Report |
| #15 | | 663,780 | 100.00% | kevin3333g | 536 | 536&nbsp&nbsp/ 0 / 0 | 26 | 0 | 0 | HR | Report |
| #16 | | 663,780 | 100.00% | geston | 536 | 536&nbsp&nbsp/ 0 / 0 | 26 | 0 | 0 | HR | Report |
| #17 | | 663,780 | 100.00% | Conor | 536 | 536&nbsp&nbsp/ 0 / 0 | 9 | 0 | 0 | HR | Report |
| #18 | | 663,250 | 96.08% | karterfreak | 536 | 494&nbsp&nbsp/ 42 / 0 | 16 | 2 | 0 | DT | Report |
| #19 | | 662,412 | 99.81% | Bramble | 536 | 534&nbsp&nbsp/ 2 / 0 | 13 | 0 | 0 | HR | Report |
| #20 | | 661,728 | 99.72% | Tetla | 536 | 533&nbsp&nbsp/ 3 / 0 | 7 | 0 | 0 | HR | Report |
| #21 | | 658,369 | 95.71% | kawausokun | 536 | 490&nbsp&nbsp/ 46 / 0 | 13 | 1 | 0 | DT | Report |
| #22 | | 656,940 | 99.16% | zkane2 | 536 | 527&nbsp&nbsp/ 9 / 0 | 5 | 0 | 0 | HD | Report |
| #23 | | 656,112 | 98.79% | ____ReFFeN____ | 536 | 523&nbsp&nbsp/ 13 / 0 | 17 | 0 | 0 | HR | Report |
| #24 | | 655,572 | 98.79% | Eire | 536 | 523&nbsp&nbsp/ 13 / 0 | 0 | 0 | 0 | HR | Report |
| #25 | | 655,005 | 94.96% | BamgoeSN | 536 | 482&nbsp&nbsp/ 54 / 0 | 6 | 0 | 0 | NC | Report |
| #26 | | 654,936 | 99.07% | kangko | 536 | 526&nbsp&nbsp/ 10 / 0 | 13 | 1 | 0 | HR | Report |
| #27 | | 652,404 | 98.51% | Ichibanboshi | 536 | 520&nbsp&nbsp/ 16 / 0 | 20 | 1 | 0 | HR | Report |
| #28 | | 651,882 | 98.51% | komasy | 536 | 520&nbsp&nbsp/ 16 / 0 | 12 | 1 | 0 | HR | Report |
| #29 | | 650,261 | 94.78% | lucia_72_k | 536 | 480&nbsp&nbsp/ 56 / 0 | 1 | 0 | 0 | DT | Report |
| #30 | | 649,530 | 98.51% | MechaCrash | 536 | 520&nbsp&nbsp/ 16 / 0 | 14 | 1 | 0 | HR | Report |
| #31 | | 647,880 | 97.67% | eric21 | 536 | 511&nbsp&nbsp/ 25 / 0 | 22 | 1 | 0 | HR | Report |
| #32 | | 646,764 | 97.85% | SweetMangoGrill | 536 | 513&nbsp&nbsp/ 23 / 0 | 0 | 0 | 0 | HR | Report |
| #33 | | 645,904 | 95.24% | Gundham | 536 | 485&nbsp&nbsp/ 51 / 0 | 5 | 2 | 0 | DT | Report |
| #34 | | 644,208 | 97.57% | KILI3343 | 536 | 510&nbsp&nbsp/ 26 / 0 | 4 | 1 | 0 | HR | Report |
| #35 | | 643,122 | 97.11% | syuga218 | 536 | 505&nbsp&nbsp/ 31 / 0 | 18 | 1 | 0 | HR | Report |
| #36 | | 642,516 | 96.92% | xCerial | 536 | 503&nbsp&nbsp/ 33 / 0 | 3 | 0 | 0 | HR | Report |
| #37 | | 642,249 | 93.94% | --Madara uchiha | 536 | 471&nbsp&nbsp/ 65 / 0 | 0 | 0 | 0 | NC | Report |
| #38 | | 641,538 | 96.74% | xLord Martinx | 536 | 501&nbsp&nbsp/ 35 / 0 | 4 | 0 | 0 | HR | Report |
| #39 | | 641,080 | 100.00% | _yu68 | 536 | 536&nbsp&nbsp/ 0 / 0 | 9 | 0 | 0 | None | Report |
| #40 | | 640,996 | 97.85% | Romainnoda | 536 | 513&nbsp&nbsp/ 23 / 0 | 0 | 0 | 0 | DT | Report |
| #41 | | 638,550 | 99.63% | Lefafel | 536 | 532&nbsp&nbsp/ 4 / 0 | 14 | 0 | 0 | None | Report |
| #42 | | 638,477 | 93.10% | apfhd9898 | 536 | 462&nbsp&nbsp/ 74 / 0 | 0 | 0 | 0 | DT | Report |
| #43 | | 638,471 | 93.94% | yowagami | 536 | 471&nbsp&nbsp/ 65 / 0 | 3 | 2 | 0 | DT | Report |
| #44 | | 638,440 | 100.00% | AMGS | 536 | 536&nbsp&nbsp/ 0 / 0 | 5 | 0 | 0 | None | Report |
| #45 | | 638,270 | 99.53% | arieru_nico | 536 | 531&nbsp&nbsp/ 5 / 0 | 3 | 0 | 0 | None | Report |
| #46 | | 638,000 | 99.72% | honehone567 | 536 | 533&nbsp&nbsp/ 3 / 0 | 1 | 0 | 0 | None | Report |
| #47 | | 637,794 | 96.46% | Muufiz | 536 | 498&nbsp&nbsp/ 38 / 0 | 0 | 0 | 0 | HR | Report |
| #48 | | 637,780 | 99.53% | Raphalge | 536 | 531&nbsp&nbsp/ 5 / 0 | 20 | 0 | 0 | None | Report |
| #49 | | 637,716 | 96.83% | pandashanito | 536 | 502&nbsp&nbsp/ 34 / 0 | 19 | 3 | 0 | HR | Report |
| #50 | | 637,188 | 96.46% | Rafacar | 536 | 498&nbsp&nbsp/ 38 / 0 | 10 | 1 | 0 | HR | Report |