Beatmap Listing » Camellia - Lunatic Rough Party!!
Artist:
Camellia
Circle Size:

Approach Rate:

Title:
Lunatic Rough Party!!
HP Drain:

Star Difficulty:

(7.00)
Creator:
Kami-senpai
Accuracy:

Length:
4:31 (4:07 drain)
Source:
SOUND VOLTEX II
Genre:
Unspecified (Other)
BPM:
120
Tags:
touhou 東方 project sound voltex dubstep edm electronic technical
User Rating:
Success Rate:
Points of Failure:


(graph is accumulative, based on % at fail/retry)

4.6% (1643 of 35510 plays)

Submitted:
Loved:
Feb 4, 2017
Jun 13, 2017
Rating Spread:

Favourited 70 times in total

Users that love this map: dudehacker, Attack, lineqtxz, Kawashiro, -Matt-, Ulcanol, - XVZ -, Spinner, DanyL, Fys, Jeby, Legless, killerfox123, DvxNL, Magi-, Poncho, _Meep_, VicoTeen, Mizuru, tundererar and many more!
Options:
This Beatmap's Thread
This map is in a LOVED state.
As such, it will not award any pp and leaderboards may be reset by the beatmap creator.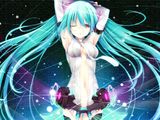 Thanks for your support guys <3
Cookiezi is in the lead! ()
Score
36,620,336 (95.45%)
Max Combo
1359
300 / 100 / 50
1343 / 91 / 1
Misses
4
Geki (Elite Beat!)
341
Katu (Beat!)
49
Mods
HD
Top 50 Scoreboard
| | Rank | Score | Accuracy | Player | Max Combo | 300 / 100 / 50 | Geki | Katu | Misses | Mods | |
| --- | --- | --- | --- | --- | --- | --- | --- | --- | --- | --- | --- |
| #1 | | 36,620,336 | 95.45% | Cookiezi | 1359 | 1343&nbsp&nbsp/ 91 / 1 | 341 | 49 | 4 | HD | Report |
| #2 | | 25,273,450 | 94.00% | HappyStick | 1110 | 1321&nbsp&nbsp/ 93 / 4 | 325 | 56 | 21 | None | Report |
| #3 | | 24,182,192 | 95.45% | firebat92 | 1072 | 1355&nbsp&nbsp/ 55 / 1 | 345 | 38 | 28 | None | Report |
| #4 | | 17,511,058 | 93.76% | Musty | 915 | 1318&nbsp&nbsp/ 91 / 5 | 329 | 48 | 25 | None | Report |
| #5 | | 14,591,836 | 94.90% | he rack | 725 | 1342&nbsp&nbsp/ 70 / 2 | 336 | 43 | 25 | HD | Report |
| #6 | | 14,397,814 | 93.03% | _index | 796 | 1303&nbsp&nbsp/ 103 / 8 | 315 | 58 | 25 | None | Report |
| #7 | | 14,383,769 | 96.90% | Tem | 751 | 1377&nbsp&nbsp/ 52 / 0 | 356 | 33 | 10 | HD | Report |
| #8 | | 13,881,426 | 90.85% | Spare | 837 | 1257&nbsp&nbsp/ 146 / 10 | 304 | 68 | 26 | None | Report |
| #9 | | 13,683,920 | 94.53% | Rohulk | 721 | 1339&nbsp&nbsp/ 61 / 6 | 344 | 32 | 33 | None | Report |
| #10 | | 13,123,062 | 92.34% | Informous | 742 | 1297&nbsp&nbsp/ 88 / 15 | 318 | 50 | 39 | None | Report |
| #11 | | 11,847,444 | 93.05% | Rafis | 658 | 1301&nbsp&nbsp/ 112 / 4 | 315 | 65 | 22 | HD | Report |
| #12 | | 11,445,510 | 86.11% | WakaiYuki | 707 | 1157&nbsp&nbsp/ 243 / 7 | 237 | 129 | 32 | None | Report |
| #13 | | 11,392,636 | 92.59% | bro_gamer72 | 572 | 1297&nbsp&nbsp/ 104 / 4 | 313 | 59 | 34 | None | Report |
| #14 | | 11,322,554 | 93.88% | - Phantasma - | 664 | 1323&nbsp&nbsp/ 82 / 4 | 337 | 42 | 30 | None | Report |
| #15 | | 11,036,620 | 87.40% | Topoi | 614 | 1184&nbsp&nbsp/ 211 / 20 | 278 | 89 | 24 | None | Report |
| #16 | | 10,933,354 | 89.38% | Zeisen- | 644 | 1236&nbsp&nbsp/ 148 / 5 | 277 | 82 | 50 | None | Report |
| #17 | | 9,722,842 | 90.69% | Piggey | 572 | 1260&nbsp&nbsp/ 133 / 4 | 294 | 73 | 42 | None | Report |
| #18 | | 9,569,826 | 85.73% | Tiger Claw | 614 | 1161&nbsp&nbsp/ 212 / 12 | 259 | 99 | 54 | HD | Report |
| #19 | | 9,389,682 | 91.23% | Boy_314 | 539 | 1263&nbsp&nbsp/ 147 / 5 | 296 | 78 | 24 | HD | Report |
| #20 | | 9,360,366 | 89.68% | Sonoda-Umi | 615 | 1245&nbsp&nbsp/ 133 / 7 | 291 | 67 | 54 | None | Report |
| #21 | | 9,207,112 | 90.24% | Ahmnesia | 557 | 1250&nbsp&nbsp/ 143 / 5 | 299 | 71 | 41 | None | Report |
| #22 | | 9,172,664 | 86.89% | AAA | 463 | 1176&nbsp&nbsp/ 221 / 4 | 259 | 111 | 38 | None | Report |
| #23 | | 8,585,700 | 87.64% | Anroyz | 480 | 1191&nbsp&nbsp/ 207 / 7 | 271 | 97 | 34 | None | Report |
| #24 | | 8,568,410 | 92.76% | skashiro | 464 | 1299&nbsp&nbsp/ 106 / 3 | 324 | 52 | 31 | None | Report |
| #25 | | 8,531,894 | 86.66% | S-e r v a l y | 593 | 1187&nbsp&nbsp/ 177 / 6 | 266 | 86 | 69 | None | Report |
| #26 | | 7,974,230 | 92.51% | Jameslike | 501 | 1295&nbsp&nbsp/ 106 / 5 | 317 | 57 | 33 | None | Report |
| #27 | | 7,893,892 | 91.58% | Sakke | 458 | 1276&nbsp&nbsp/ 121 / 9 | 308 | 61 | 33 | None | Report |
| #28 | | 7,464,444 | 91.66% | Firstus | 481 | 1276&nbsp&nbsp/ 127 / 4 | 308 | 67 | 32 | None | Report |
| #29 | | 7,424,392 | 89.04% | [ Wakson ] | 489 | 1231&nbsp&nbsp/ 145 / 12 | 280 | 78 | 51 | None | Report |
| #30 | | 7,355,790 | 92.71% | -akiz- | 366 | 1303&nbsp&nbsp/ 92 / 3 | 315 | 53 | 41 | None | Report |
| #31 | | 7,301,182 | 91.09% | nasobol90 | 493 | 1270&nbsp&nbsp/ 121 / 3 | 310 | 57 | 45 | None | Report |
| #32 | | 7,248,708 | 89.07% | Umikoi | 418 | 1212&nbsp&nbsp/ 208 / 2 | 275 | 107 | 17 | None | Report |
| #33 | | 7,232,670 | 88.75% | Spark-desu | 489 | 1228&nbsp&nbsp/ 144 / 7 | 290 | 63 | 60 | None | Report |
| #34 | | 7,144,452 | 86.07% | Betbuc | 429 | 1169&nbsp&nbsp/ 199 / 19 | 263 | 91 | 52 | None | Report |
| #35 | | 6,922,534 | 89.67% | ItsKevZii | 422 | 1236&nbsp&nbsp/ 159 / 8 | 295 | 75 | 36 | None | Report |
| #36 | | 6,816,110 | 92.24% | Apraxia | 355 | 1293&nbsp&nbsp/ 100 / 6 | 318 | 52 | 40 | None | Report |
| #37 | | 6,661,916 | 89.68% | Shimox | 451 | 1237&nbsp&nbsp/ 156 / 9 | 297 | 70 | 37 | None | Report |
| #38 | | 6,553,420 | 86.26% | Nyari | 455 | 1169&nbsp&nbsp/ 215 / 4 | 247 | 106 | 51 | None | Report |
| #39 | | 6,549,750 | 87.36% | [ Zane ] | 466 | 1189&nbsp&nbsp/ 199 / 11 | 264 | 96 | 40 | None | Report |
| #40 | | 6,513,972 | 90.24% | DT-sama | 454 | 1253&nbsp&nbsp/ 134 / 5 | 293 | 70 | 47 | None | Report |
| #41 | | 6,501,072 | 90.07% | nicogame14 | 495 | 1249&nbsp&nbsp/ 137 / 9 | 286 | 76 | 44 | None | Report |
| #42 | | 6,386,652 | 84.97% | HellRetard | 485 | 1148&nbsp&nbsp/ 217 / 14 | 260 | 86 | 60 | None | Report |
| #43 | | 6,088,980 | 87.49% | LilDoc | 402 | 1201&nbsp&nbsp/ 171 / 6 | 268 | 83 | 61 | None | Report |
| #44 | | 5,885,250 | 92.37% | Lettuce | 318 | 1296&nbsp&nbsp/ 97 / 5 | 322 | 47 | 41 | None | Report |
| #45 | | 5,801,067 | 85.66% | Absolutelumi | 350 | 1164&nbsp&nbsp/ 194 / 24 | 258 | 95 | 57 | HD | Report |
| #46 | | 5,675,760 | 89.48% | Van Darkholme | 394 | 1237&nbsp&nbsp/ 147 / 10 | 288 | 73 | 45 | None | Report |
| #47 | | 5,427,498 | 89.25% | MURROX | 403 | 1233&nbsp&nbsp/ 149 / 10 | 282 | 81 | 47 | None | Report |
| #48 | | 5,378,526 | 86.08% | Kintrai | 403 | 1174&nbsp&nbsp/ 187 / 14 | 265 | 83 | 64 | None | Report |
| #49 | | 5,353,680 | 87.04% | Hellotomlol225 | 342 | 1190&nbsp&nbsp/ 182 / 11 | 274 | 80 | 56 | None | Report |
| #50 | | 5,232,922 | 92.49% | Dose | 876 | 1299&nbsp&nbsp/ 93 / 6 | 320 | 50 | 41 | HT | Report |