Artist:
Mutsuhiko Izumi
Circle Size:

Approach Rate:

Title:
Red Goose
HP Drain:

Star Difficulty:

(5.01)
Creator:
lepidopodus
Accuracy:

Length:
1:58 (1:58 drain)
Source:
jubeat copious
Genre:
Video Game (Instrumental)
BPM:
200
Tags:
taiko lepidon reflec beat limelight
User Rating:
Success Rate:
Points of Failure:


(graph is accumulative, based on % at fail/retry)

15.1% (5266 of 34892 plays)

Submitted:
Ranked:
Jul 29, 2012
Aug 7, 2012
Rating Spread:

Favourited 16 times in total

Users that love this map: makunn, Kim Jin Seok, Sanjenin Nagi, Bye, oiu850714, PerfectT, B-1B, over9090, kumigamihiyo2, Moriya Suwako, seanhappy8520, a2397486, IEIMysTic, Tracho, musake, christo18
Options:
Modding / Discussion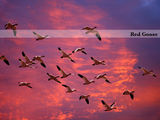 5/7/8/10, maybe?
These seems to be a bit hard... But not god-like so relax guys lol.
The numbers of notes of each diffs are multiple of 3. I don't know why so don't ask me.
31th July 2012 - BG changed.
Mew104 is in the lead! ()
Score
1,245,492 (100.00%)
Max Combo
999
300 / 100 / 50
999 / 0 / 0
Misses
0
Geki (Elite Beat!)
9
Katu (Beat!)
0
Mods
HD,HR
Top 50 Scoreboard
| | Rank | Score | Accuracy | Player | Max Combo | 300 / 100 / 50 | Geki | Katu | Misses | Mods | |
| --- | --- | --- | --- | --- | --- | --- | --- | --- | --- | --- | --- |
| #1 | | 1,245,492 | 100.00% | Mew104 | 999 | 999&nbsp&nbsp/ 0 / 0 | 9 | 0 | 0 | HD,HR | Report |
| #2 | | 1,245,492 | 100.00% | v2fax | 999 | 999&nbsp&nbsp/ 0 / 0 | 1 | 0 | 0 | HD,HR | Report |
| #3 | | 1,235,652 | 99.50% | _yu68 | 999 | 989&nbsp&nbsp/ 10 / 0 | 1 | 0 | 0 | DT | Report |
| #4 | | 1,194,852 | 100.00% | KiruTerina | 999 | 999&nbsp&nbsp/ 0 / 0 | 0 | 0 | 0 | HD | Report |
| #5 | | 1,194,852 | 100.00% | - - - - - | 999 | 999&nbsp&nbsp/ 0 / 0 | 0 | 0 | 0 | HD | Report |
| #6 | | 1,194,852 | 100.00% | wzxxzw | 999 | 999&nbsp&nbsp/ 0 / 0 | 0 | 0 | 0 | HR | Report |
| #7 | | 1,194,852 | 100.00% | ANGELMYU | 999 | 999&nbsp&nbsp/ 0 / 0 | 0 | 0 | 0 | HR | Report |
| #8 | | 1,194,852 | 100.00% | kevin3333g | 999 | 999&nbsp&nbsp/ 0 / 0 | 0 | 0 | 0 | HR | Report |
| #9 | | 1,194,852 | 100.00% | 1RoHa_ | 999 | 999&nbsp&nbsp/ 0 / 0 | 8 | 0 | 0 | HD | Report |
| #10 | | 1,194,852 | 100.00% | mafuyu-shiina | 999 | 999&nbsp&nbsp/ 0 / 0 | 7 | 0 | 0 | HR | Report |
| #11 | | 1,194,852 | 100.00% | pe-pe- | 999 | 999&nbsp&nbsp/ 0 / 0 | 9 | 0 | 0 | HR | Report |
| #12 | | 1,194,852 | 100.00% | geston | 999 | 999&nbsp&nbsp/ 0 / 0 | 15 | 0 | 0 | HR | Report |
| #13 | | 1,194,852 | 100.00% | uone | 999 | 999&nbsp&nbsp/ 0 / 0 | 8 | 0 | 0 | HD,PF | Report |
| #14 | | 1,194,852 | 100.00% | janitoreihil | 999 | 999&nbsp&nbsp/ 0 / 0 | 16 | 0 | 0 | HD | Report |
| #15 | | 1,194,852 | 100.00% | sing216 | 999 | 999&nbsp&nbsp/ 0 / 0 | 7 | 0 | 0 | HR,PF | Report |
| #16 | | 1,194,852 | 100.00% | Felt7z | 999 | 999&nbsp&nbsp/ 0 / 0 | 11 | 0 | 0 | HD | Report |
| #17 | | 1,194,282 | 99.95% | sobatsuyu | 999 | 998&nbsp&nbsp/ 1 / 0 | 0 | 0 | 0 | HR | Report |
| #18 | | 1,194,168 | 99.95% | aabc271 | 999 | 998&nbsp&nbsp/ 1 / 0 | 12 | 0 | 0 | HD,SD | Report |
| #19 | | 1,193,712 | 99.90% | seiichiz | 999 | 997&nbsp&nbsp/ 2 / 0 | 0 | 0 | 0 | HD | Report |
| #20 | | 1,193,598 | 99.90% | BlackHairEND | 999 | 997&nbsp&nbsp/ 2 / 0 | 2 | 0 | 0 | HD | Report |
| #21 | | 1,193,484 | 99.90% | Bye | 999 | 997&nbsp&nbsp/ 2 / 0 | 0 | 0 | 0 | HD | Report |
| #22 | | 1,193,142 | 99.85% | Fudgyking | 999 | 996&nbsp&nbsp/ 3 / 0 | 0 | 0 | 0 | HD | Report |
| #23 | | 1,193,028 | 99.90% | coDMo2ooo | 999 | 997&nbsp&nbsp/ 2 / 0 | 4 | 0 | 0 | HD | Report |
| #24 | | 1,193,028 | 99.90% | XK2238 | 999 | 997&nbsp&nbsp/ 2 / 0 | 14 | 1 | 0 | HD,SD | Report |
| #25 | | 1,192,908 | 99.80% | Tasha | 999 | 995&nbsp&nbsp/ 4 / 0 | 15 | 0 | 0 | HD | Report |
| #26 | | 1,192,800 | 99.85% | Xay | 999 | 996&nbsp&nbsp/ 3 / 0 | 1 | 0 | 0 | HD | Report |
| #27 | | 1,192,608 | 99.90% | lamkwokhot | 999 | 997&nbsp&nbsp/ 2 / 0 | 4 | 0 | 0 | HD | Report |
| #28 | | 1,192,572 | 99.90% | TerrorA | 998 | 998&nbsp&nbsp/ 0 / 0 | 6 | 0 | 1 | HD | Report |
| #29 | | 1,192,344 | 99.80% | thomas1195 | 999 | 995&nbsp&nbsp/ 4 / 0 | 11 | 0 | 0 | HD | Report |
| #30 | | 1,191,774 | 99.75% | tasuke912 | 999 | 994&nbsp&nbsp/ 5 / 0 | 1 | 0 | 0 | HD | Report |
| #31 | | 1,191,768 | 99.75% | afura32o | 999 | 994&nbsp&nbsp/ 5 / 0 | 0 | 0 | 0 | HD | Report |
| #32 | | 1,191,528 | 99.70% | Kim Jin Seok | 999 | 993&nbsp&nbsp/ 6 / 0 | 0 | 0 | 0 | HR | Report |
| #33 | | 1,191,432 | 99.70% | TimmyAkmed | 999 | 993&nbsp&nbsp/ 6 / 0 | 0 | 0 | 0 | HR | Report |
| #34 | | 1,191,204 | 99.75% | MineRiko | 999 | 994&nbsp&nbsp/ 5 / 0 | 0 | 0 | 0 | HD | Report |
| #35 | | 1,191,168 | 99.85% | TitansHD | 999 | 996&nbsp&nbsp/ 3 / 0 | 12 | 0 | 0 | HD | Report |
| #36 | | 1,190,976 | 99.75% | asuasu_yura | 999 | 994&nbsp&nbsp/ 5 / 0 | 1 | 0 | 0 | HD | Report |
| #37 | | 1,190,748 | 99.70% | Jaye | 999 | 993&nbsp&nbsp/ 6 / 0 | 0 | 0 | 0 | HD | Report |
| #38 | | 1,189,608 | 99.65% | n1doking | 999 | 992&nbsp&nbsp/ 7 / 0 | 13 | 1 | 0 | HD | Report |
| #39 | | 1,189,452 | 99.55% | Gezoda | 999 | 990&nbsp&nbsp/ 9 / 0 | 4 | 0 | 0 | HR | Report |
| #40 | | 1,189,266 | 99.55% | kanopu | 999 | 990&nbsp&nbsp/ 9 / 0 | 0 | 0 | 0 | HR,SD | Report |
| #41 | | 1,188,852 | 99.70% | CreepyDuck | 999 | 993&nbsp&nbsp/ 6 / 0 | 0 | 0 | 0 | HD | Report |
| #42 | | 1,188,762 | 99.40% | masa20096 | 999 | 987&nbsp&nbsp/ 12 / 0 | 0 | 0 | 0 | HD | Report |
| #43 | | 1,188,510 | 99.70% | Konpaku Sariel | 998 | 994&nbsp&nbsp/ 4 / 0 | 0 | 0 | 1 | HD | Report |
| #44 | | 1,187,898 | 99.55% | pota-row | 999 | 990&nbsp&nbsp/ 9 / 0 | 0 | 0 | 0 | HD | Report |
| #45 | | 1,187,670 | 99.45% | Pohm | 999 | 988&nbsp&nbsp/ 11 / 0 | 3 | 0 | 0 | HR | Report |
| #46 | | 1,186,530 | 99.40% | SKSalt | 999 | 987&nbsp&nbsp/ 12 / 0 | 5 | 0 | 0 | HD | Report |
| #47 | | 1,186,356 | 99.20% | OzzyOzrock | 999 | 983&nbsp&nbsp/ 16 / 0 | 15 | 0 | 0 | HD | Report |
| #48 | | 1,186,314 | 99.30% | pagr42 | 999 | 985&nbsp&nbsp/ 14 / 0 | 0 | 0 | 0 | HD | Report |
| #49 | | 1,186,230 | 99.45% | Lye | 999 | 988&nbsp&nbsp/ 11 / 0 | 0 | 0 | 0 | HD | Report |
| #50 | | 1,185,642 | 99.65% | Nikubenki Saya | 999 | 992&nbsp&nbsp/ 7 / 0 | 0 | 0 | 0 | HD | Report |