Artist:
ZUN
Circle Size:

Approach Rate:

Title:
Green-Eyed Jealousy
HP Drain:

Star Difficulty:

(5.48)
Creator:
Parachute
Accuracy:

Length:
1:48 (1:48 drain)
Source:
東方Project
Genre:
Unspecified (Other)
BPM:
161
Tags:
mizuhashi parsee subterranean animism th11 lufi10 dai rin desu touhou chireiden
User Rating:
Success Rate:
Points of Failure:


(graph is accumulative, based on % at fail/retry)

11.0% (2263 of 20518 plays)

Submitted:
Loved:
Jul 6, 2012
May 26, 2017
Rating Spread:

Favourited 76 times in total

Users that love this map: Raiho, Nerokitty, bulli, Parachute, los_memo, Irreversible, Boxmanbr, DragonArchangel, Marco, Animefangirl01, snoopy378, Nine_Flames, Thalos, Durumi12, VanyaEgbert, Napstablook, Mr HeliX, -lain-, Eraqus, Rin Desu and many more!
Options:
Modding / Discussion
This map is in a LOVED state.
As such, it will not award any pp and leaderboards may be reset by the beatmap creator.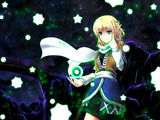 :3
Cookiezi is in the lead! ()
Score
10,786,884 (97.21%)
Max Combo
717
300 / 100 / 50
486 / 20 / 1
Misses
0
Geki (Elite Beat!)
69
Katu (Beat!)
9
Mods
HD,DT
Top 50 Scoreboard
| | Rank | Score | Accuracy | Player | Max Combo | 300 / 100 / 50 | Geki | Katu | Misses | Mods | |
| --- | --- | --- | --- | --- | --- | --- | --- | --- | --- | --- | --- |
| #1 | | 10,786,884 | 97.21% | Cookiezi | 717 | 486&nbsp&nbsp/ 20 / 1 | 69 | 9 | 0 | HD,DT | Report |
| #2 | | 10,064,865 | 100.00% | Toy | 718 | 507&nbsp&nbsp/ 0 / 0 | 79 | 0 | 0 | HD | Report |
| #3 | | 10,064,865 | 100.00% | little Agile | 718 | 507&nbsp&nbsp/ 0 / 0 | 79 | 0 | 0 | HD | Report |
| #4 | | 10,034,311 | 99.74% | Ponyawka | 718 | 505&nbsp&nbsp/ 2 / 0 | 77 | 2 | 0 | HD | Report |
| #5 | | 10,005,183 | 99.34% | Maxe191 | 718 | 502&nbsp&nbsp/ 5 / 0 | 76 | 3 | 0 | HD | Report |
| #6 | | 9,989,155 | 99.47% | DigitalHypno | 717 | 503&nbsp&nbsp/ 4 / 0 | 75 | 4 | 0 | HD | Report |
| #7 | | 9,982,347 | 99.34% | Kallax | 716 | 502&nbsp&nbsp/ 5 / 0 | 75 | 4 | 0 | HD | Report |
| #8 | | 9,898,419 | 98.78% | Sebu | 717 | 498&nbsp&nbsp/ 8 / 1 | 74 | 4 | 0 | HD | Report |
| #9 | | 9,820,253 | 97.90% | quickiez | 715 | 491&nbsp&nbsp/ 16 / 0 | 66 | 13 | 0 | HD | Report |
| #10 | | 9,804,294 | 97.47% | Doomsday | 715 | 489&nbsp&nbsp/ 13 / 5 | 73 | 5 | 0 | HD | Report |
| #11 | | 9,800,951 | 98.06% | Bubbleman | 714 | 493&nbsp&nbsp/ 11 / 3 | 73 | 5 | 0 | HD | Report |
| #12 | | 9,706,315 | 96.81% | SIMONETRAPANI | 715 | 484&nbsp&nbsp/ 18 / 5 | 66 | 11 | 0 | HD | Report |
| #13 | | 9,642,754 | 96.38% | Pring | 717 | 480&nbsp&nbsp/ 25 / 2 | 65 | 13 | 0 | HD | Report |
| #14 | | 9,621,173 | 96.45% | Beenrz | 713 | 480&nbsp&nbsp/ 27 / 0 | 60 | 19 | 0 | HD | Report |
| #15 | | 9,460,222 | 99.61% | SKaiBlue | 718 | 504&nbsp&nbsp/ 3 / 0 | 76 | 3 | 0 | None | Report |
| #16 | | 9,446,514 | 99.61% | gimly32 | 716 | 504&nbsp&nbsp/ 3 / 0 | 76 | 3 | 0 | None | Report |
| #17 | | 9,441,534 | 99.08% | spookali | 718 | 500&nbsp&nbsp/ 7 / 0 | 73 | 6 | 0 | None | Report |
| #18 | | 9,435,810 | 99.61% | HenBurgaaa | 716 | 504&nbsp&nbsp/ 3 / 0 | 76 | 3 | 0 | None | Report |
| #19 | | 9,421,160 | 98.95% | melloe | 717 | 499&nbsp&nbsp/ 8 / 0 | 72 | 7 | 0 | None | Report |
| #20 | | 9,406,416 | 99.08% | CoLouRed GlaZeE | 717 | 500&nbsp&nbsp/ 7 / 0 | 74 | 5 | 0 | None | Report |
| #21 | | 9,404,758 | 98.95% | Sonoda-Umi | 718 | 499&nbsp&nbsp/ 8 / 0 | 76 | 3 | 0 | None | Report |
| #22 | | 9,391,340 | 99.21% | White Tiger | 715 | 501&nbsp&nbsp/ 6 / 0 | 73 | 6 | 0 | None | Report |
| #23 | | 9,377,136 | 98.85% | -raizen- | 718 | 499&nbsp&nbsp/ 5 / 3 | 77 | 1 | 0 | None | Report |
| #24 | | 9,375,524 | 99.08% | sefp | 715 | 500&nbsp&nbsp/ 7 / 0 | 73 | 6 | 0 | None | Report |
| #25 | | 9,369,068 | 98.72% | Idealism | 716 | 498&nbsp&nbsp/ 6 / 3 | 75 | 3 | 0 | None | Report |
| #26 | | 9,369,022 | 98.95% | pixeliq | 714 | 499&nbsp&nbsp/ 8 / 0 | 73 | 6 | 0 | None | Report |
| #27 | | 9,340,362 | 99.08% | Floob | 712 | 500&nbsp&nbsp/ 7 / 0 | 72 | 7 | 0 | None | Report |
| #28 | | 9,328,238 | 97.99% | HappyStick | 713 | 492&nbsp&nbsp/ 14 / 1 | 70 | 8 | 0 | None | Report |
| #29 | | 9,310,222 | 97.76% | CSGA-DarkArchon | 718 | 490&nbsp&nbsp/ 17 / 0 | 74 | 5 | 0 | None | Report |
| #30 | | 9,301,946 | 98.16% | Erick | 716 | 493&nbsp&nbsp/ 14 / 0 | 68 | 11 | 0 | None | Report |
| #31 | | 9,266,576 | 97.76% | Sawagi | 717 | 490&nbsp&nbsp/ 17 / 0 | 70 | 9 | 0 | None | Report |
| #32 | | 9,251,562 | 98.29% | Kroko95 | 712 | 494&nbsp&nbsp/ 13 / 0 | 70 | 9 | 0 | None | Report |
| #33 | | 9,248,020 | 96.98% | Okazys | 715 | 484&nbsp&nbsp/ 23 / 0 | 62 | 17 | 0 | None | Report |
| #34 | | 9,247,344 | 97.14% | SadnessWillSear | 718 | 486&nbsp&nbsp/ 18 / 3 | 72 | 6 | 0 | None | Report |
| #35 | | 9,247,266 | 97.70% | -Slasher | 718 | 490&nbsp&nbsp/ 15 / 2 | 71 | 7 | 0 | None | Report |
| #36 | | 9,242,038 | 97.50% | martynasHT | 714 | 488&nbsp&nbsp/ 19 / 0 | 71 | 8 | 0 | None | Report |
| #37 | | 9,237,490 | 97.50% | xXmcgamer2004Xx | 716 | 488&nbsp&nbsp/ 19 / 0 | 69 | 10 | 0 | None | Report |
| #38 | | 9,224,888 | 97.80% | waywern2012 | 714 | 492&nbsp&nbsp/ 8 / 7 | 75 | 3 | 0 | None | Report |
| #39 | | 9,223,512 | 97.76% | Kasanariau | 713 | 490&nbsp&nbsp/ 17 / 0 | 67 | 12 | 0 | None | Report |
| #40 | | 9,200,160 | 96.75% | Asion | 691 | 486&nbsp&nbsp/ 13 / 1 | 67 | 9 | 7 | HD | Report |
| #41 | | 9,196,268 | 97.90% | Brabie78 | 715 | 491&nbsp&nbsp/ 16 / 0 | 71 | 8 | 0 | None | Report |
| #42 | | 9,193,594 | 96.06% | Paski | 716 | 477&nbsp&nbsp/ 30 / 0 | 65 | 14 | 0 | None | Report |
| #43 | | 9,188,214 | 96.45% | c2cg | 714 | 480&nbsp&nbsp/ 27 / 0 | 67 | 12 | 0 | None | Report |
| #44 | | 9,117,770 | 96.42% | Lolivery | 715 | 480&nbsp&nbsp/ 26 / 1 | 61 | 17 | 0 | None | Report |
| #45 | | 9,115,658 | 96.98% | CeilingWaffle | 712 | 484&nbsp&nbsp/ 23 / 0 | 69 | 10 | 0 | None | Report |
| #46 | | 9,115,094 | 96.84% | Snowslide | 718 | 483&nbsp&nbsp/ 24 / 0 | 70 | 9 | 0 | None | Report |
| #47 | | 9,090,736 | 96.38% | Sobriquet | 715 | 481&nbsp&nbsp/ 20 / 6 | 72 | 4 | 0 | None | Report |
| #48 | | 9,084,560 | 97.07% | Jaybladezz | 716 | 486&nbsp&nbsp/ 16 / 5 | 71 | 7 | 0 | None | Report |
| #49 | | 9,076,390 | 97.30% | Salopenidas | 705 | 490&nbsp&nbsp/ 9 / 2 | 72 | 4 | 6 | None | Report |
| #50 | | 9,074,958 | 95.66% | Pein | 710 | 475&nbsp&nbsp/ 28 / 4 | 65 | 11 | 0 | None | Report |