Artist:
Ryu*
Circle Size:

Approach Rate:

Title:
!Viva!
HP Drain:

Star Difficulty:

(4.05)
Creator:
Spy
Accuracy:

Length:
1:46 (1:46 drain)
Source:
beatmania IIDX 24 SINOBUZ
Genre:
Video Game (Instrumental)
BPM:
135
Tags:
bemani konami tribal house kuo kyoka raymond -anhedonia- kazukisinx qoot8123
User Rating:
Success Rate:
Points of Failure:


(graph is accumulative, based on % at fail/retry)

19.1% (697 of 3650 plays)

Submitted:
Ranked:
Oct 28, 2016
Feb 6, 2017
Rating Spread:

Favourited 55 times in total

Users that love this map: vbkun, francoabc, Tako, handtralla37, -Anhedonia-, Aloda, Spy, Hikari-, Jeanlee, Old K, pe-pe-, YoheiMon, Kuo Kyoka, LeftyRighty, Sonicpichu, _Rikaaaaa, hannafirehawk, ZakTH, shal, Gameku and many more!
Options:
This Beatmap's Thread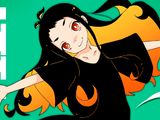 Viva viva!
Kantan and Futsuu by
qoot8123
.
Muzukashii and Oni by
-Anhedonia-
.
Hyper by
Raymond
(Kuo Kyoka).

1RoHa_ is in the lead! ()
Score
825,624 (98.78%)
Max Combo
617
300 / 100 / 50
602 / 15 / 0
Misses
0
Geki (Elite Beat!)
5
Katu (Beat!)
0
Mods
HD,NC
Top 50 Scoreboard
| | Rank | Score | Accuracy | Player | Max Combo | 300 / 100 / 50 | Geki | Katu | Misses | Mods | |
| --- | --- | --- | --- | --- | --- | --- | --- | --- | --- | --- | --- |
| #1 | | 825,624 | 98.78% | 1RoHa_ | 617 | 602&nbsp&nbsp/ 15 / 0 | 5 | 0 | 0 | HD,NC | Report |
| #2 | | 808,764 | 95.71% | -Anhedonia- | 617 | 564&nbsp&nbsp/ 53 / 0 | 66 | 7 | 0 | HR,DT | Report |
| #3 | | 808,309 | 99.27% | stu00608 | 617 | 608&nbsp&nbsp/ 9 / 0 | 7 | 0 | 0 | DT | Report |
| #4 | | 801,961 | 99.19% | pe-pe- | 617 | 607&nbsp&nbsp/ 10 / 0 | 0 | 0 | 0 | NC | Report |
| #5 | | 791,489 | 94.98% | Ulqui | 617 | 555&nbsp&nbsp/ 62 / 0 | 53 | 6 | 0 | HD,NC | Report |
| #6 | | 790,901 | 98.30% | sjfd | 617 | 596&nbsp&nbsp/ 21 / 0 | 40 | 0 | 0 | HD,NC | Report |
| #7 | | 788,498 | 96.68% | tuengsocool | 617 | 576&nbsp&nbsp/ 41 / 0 | 8 | 0 | 0 | HD,DT | Report |
| #8 | | 785,224 | 97.73% | Katdon_donKat | 617 | 589&nbsp&nbsp/ 28 / 0 | 25 | 1 | 0 | DT,SD | Report |
| #9 | | 783,386 | 97.33% | Alepat | 617 | 584&nbsp&nbsp/ 33 / 0 | 61 | 5 | 0 | NC | Report |
| #10 | | 783,129 | 96.60% | Hanjamon | 617 | 575&nbsp&nbsp/ 42 / 0 | 10 | 2 | 0 | NC | Report |
| #11 | | 782,573 | 97.00% | bbj0920 | 617 | 580&nbsp&nbsp/ 37 / 0 | 21 | 0 | 0 | DT | Report |
| #12 | | 780,550 | 97.49% | Yapo----n | 617 | 586&nbsp&nbsp/ 31 / 0 | 59 | 8 | 0 | NC | Report |
| #13 | | 780,204 | 100.00% | geston | 617 | 617&nbsp&nbsp/ 0 / 0 | 77 | 0 | 0 | HR | Report |
| #14 | | 780,204 | 100.00% | uone | 617 | 617&nbsp&nbsp/ 0 / 0 | 62 | 0 | 0 | HD,PF | Report |
| #15 | | 780,204 | 100.00% | sing216 | 617 | 617&nbsp&nbsp/ 0 / 0 | 64 | 0 | 0 | HR | Report |
| #16 | | 780,204 | 100.00% | kevin3333g | 617 | 617&nbsp&nbsp/ 0 / 0 | 76 | 0 | 0 | HR | Report |
| #17 | | 780,204 | 100.00% | ][ -GH- ][ | 617 | 617&nbsp&nbsp/ 0 / 0 | 72 | 0 | 0 | HR | Report |
| #18 | | 780,204 | 100.00% | v2fax | 617 | 617&nbsp&nbsp/ 0 / 0 | 24 | 0 | 0 | HD | Report |
| #19 | | 776,610 | 99.51% | mariopokemon | 617 | 611&nbsp&nbsp/ 6 / 0 | 42 | 0 | 0 | HR | Report |
| #20 | | 771,102 | 98.87% | Aizawa Nagisa | 617 | 603&nbsp&nbsp/ 14 / 0 | 8 | 0 | 0 | HR | Report |
| #21 | | 770,568 | 99.43% | AMGS | 617 | 610&nbsp&nbsp/ 7 / 0 | 18 | 1 | 0 | HR | Report |
| #22 | | 770,400 | 99.11% | Zaid | 617 | 606&nbsp&nbsp/ 11 / 0 | 0 | 0 | 0 | HR | Report |
| #23 | | 768,158 | 96.03% | taiko_ryuki | 617 | 568&nbsp&nbsp/ 49 / 0 | 41 | 7 | 0 | DT | Report |
| #24 | | 765,462 | 98.30% | knoc | 617 | 596&nbsp&nbsp/ 21 / 0 | 18 | 0 | 0 | HR | Report |
| #25 | | 763,692 | 97.65% | Das | 617 | 588&nbsp&nbsp/ 29 / 0 | 7 | 0 | 0 | DT | Report |
| #26 | | 762,624 | 98.14% | DJ_Batou | 617 | 594&nbsp&nbsp/ 23 / 0 | 0 | 0 | 0 | HR | Report |
| #27 | | 762,468 | 97.81% | Edgar_Figaro | 617 | 590&nbsp&nbsp/ 27 / 0 | 36 | 0 | 0 | HR | Report |
| #28 | | 762,192 | 97.65% | kawausokun | 617 | 588&nbsp&nbsp/ 29 / 0 | 20 | 1 | 0 | DT | Report |
| #29 | | 761,754 | 97.57% | Cfrcatot | 617 | 587&nbsp&nbsp/ 30 / 0 | 65 | 2 | 0 | HR | Report |
| #30 | | 760,608 | 97.49% | maruse | 617 | 586&nbsp&nbsp/ 31 / 0 | 0 | 0 | 0 | HR | Report |
| #31 | | 758,862 | 97.08% | sano314 | 617 | 581&nbsp&nbsp/ 36 / 0 | 8 | 0 | 0 | HR | Report |
| #32 | | 755,994 | 96.76% | ____ReFFeN____ | 617 | 577&nbsp&nbsp/ 40 / 0 | 40 | 1 | 0 | HR | Report |
| #33 | | 754,602 | 97.08% | perro chocapic | 617 | 581&nbsp&nbsp/ 36 / 0 | 50 | 1 | 0 | HR | Report |
| #34 | | 754,129 | 97.57% | I-ShiR4Nu1 | 617 | 587&nbsp&nbsp/ 30 / 0 | 6 | 0 | 0 | DT | Report |
| #35 | | 752,844 | 96.60% | sti | 617 | 575&nbsp&nbsp/ 42 / 0 | 18 | 0 | 0 | HR | Report |
| #36 | | 752,802 | 96.60% | LSK0204 | 617 | 575&nbsp&nbsp/ 42 / 0 | 42 | 3 | 0 | HR | Report |
| #37 | | 751,854 | 96.60% | froon | 617 | 575&nbsp&nbsp/ 42 / 0 | 57 | 8 | 0 | HR | Report |
| #38 | | 751,671 | 96.68% | kogachai1125 | 617 | 576&nbsp&nbsp/ 41 / 0 | 37 | 3 | 0 | NC | Report |
| #39 | | 751,320 | 99.84% | Nofool | 617 | 615&nbsp&nbsp/ 2 / 0 | 39 | 0 | 0 | None | Report |
| #40 | | 750,852 | 96.68% | CthulhuSatan | 617 | 576&nbsp&nbsp/ 41 / 0 | 53 | 5 | 0 | HR | Report |
| #41 | | 750,786 | 96.27% | pr0se | 617 | 571&nbsp&nbsp/ 46 / 0 | 39 | 10 | 0 | HR | Report |
| #42 | | 749,646 | 96.43% | -- Yuz L1L1y -- | 617 | 573&nbsp&nbsp/ 44 / 0 | 4 | 0 | 0 | HR | Report |
| #43 | | 749,260 | 99.51% | owatanimal | 617 | 611&nbsp&nbsp/ 6 / 0 | 9 | 0 | 0 | None | Report |
| #44 | | 746,220 | 99.35% | kingburger100 | 617 | 609&nbsp&nbsp/ 8 / 0 | 8 | 0 | 0 | None | Report |
| #45 | | 745,600 | 98.95% | frank03341 | 617 | 604&nbsp&nbsp/ 13 / 0 | 69 | 1 | 0 | None | Report |
| #46 | | 743,706 | 95.14% | a_don | 617 | 557&nbsp&nbsp/ 60 / 0 | 54 | 6 | 0 | HR | Report |
| #47 | | 743,440 | 98.70% | JarHed | 617 | 601&nbsp&nbsp/ 16 / 0 | 12 | 0 | 0 | None | Report |
| #48 | | 740,766 | 95.30% | CivelMamosora | 617 | 559&nbsp&nbsp/ 58 / 0 | 15 | 0 | 0 | HR | Report |
| #49 | | 739,728 | 95.95% | akichan0118 | 617 | 567&nbsp&nbsp/ 50 / 0 | 37 | 4 | 0 | HR | Report |
| #50 | | 738,150 | 98.06% | _funeko_ | 617 | 593&nbsp&nbsp/ 24 / 0 | 64 | 2 | 0 | None | Report |