Beatmap Listing » Gareth Coker - Restoring the Light, Facing the Dark
Artist:
Gareth Coker
Key Amount:

Approach Rate:

Title:
Restoring the Light, Facing the Dark
HP Drain:

Star Difficulty:

(3.67)
Creator:
Halogen-
Accuracy:

Length:
2:25 (2:19 drain)
Source:
Ori and the Blind Forest
Genre:
Video Game (Instrumental)
BPM:
160
Tags:
nwolf ntiger
User Rating:
Success Rate:
Points of Failure:


(graph is accumulative, based on % at fail/retry)

18.7% (849 of 4541 plays)

Submitted:
Ranked:
Oct 24, 2016
Jan 17, 2017
Rating Spread:

Favourited 70 times in total

Users that love this map: meierlink80, kiriko122, Obi-nyan, SillyFangirl, Asrielly, AndiiGomez, [Shana Lesus], TrIcKzTeR-, Vygatron, DestiaraTsagita, Evil_HoNoKa, SitekX, Maxus, lastlalution, Zartan57, KH_Supernova, MisterCofla, Sede, Parachor, Zseikimatsu and many more!
Options:
Modding / Discussion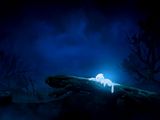 Taiko difficulties by Ntiger!
MOD COUNT

Daylight:
6

Midlight:
6

Twilight:
5

Midnight:
5

Darkness:
7
Changelog:

-
Bubble: juankristal

-
Qualify: -Kamikaze-

Disqualify #1: Feerum (unused hitsounds)

Qualify #2: Feerum
- 10/23/2016: uploaded set
- 10/24/2016: fixed hitsound volumes on all difficulties to 25%; still all the same, for now...
- 10/25/2016: added hitsounds through the first... 30%, through the

Darkness difficulty.
- 10/29/2016: main melody is entirely hitsounded on the

Darkness difficulty. Time to go further!
----- 11:00 EST: Done hitsounding Darkness, I think...?
(nope this wasn't even close)
If this is enough, then I think I'm ready to haul ass for rank over the weekend.
----- 14:00 EST: yo, check out those piano hitsounds in

Midlight. Gonna apply those to other difficulties, too!
----- 14:30 EST:

Midlight's got all of the melodic hitsounds now. Percussion to come later, but between that and Darkness, all of the hitsounds that I want are accounted for! Getting close...
----- 15:00 EST: Started combining melodic hitsounds with the current ones on

Darkness. Sounds pretty sweet -- nearly 100% of the notes in the chorus are hitsounded with their corresponding instrument!
----- 17:00 EST: Gotta make some volume changes here or there to make the next section work out... hmm. Will give it some thought later tonight.
----- 19:00 EST:
Hitsounds for

Darkness are done... I think.
----- 19:30 EST: Partial hitsounds done for Midnight done. I think I've put enough into this map for one day. Huge progress so far, this is fantastic. Gonna do one more thing for the aesthetic of the beatmap before leaving it alone for today...
- 10/30/2016:
----- 10:50 EST: Melodic hitsounds done for

Midnight difficulty. Gotta add the lower toms and then move on with the back half of the song. Off to the arcade I gooooooo~
- 10/31/2016:
----- 22:45 EST:
Hitsounds completed for

Midnight difficulty.
----- 23:00 EST:
Hitsounds completed for

Daylight difficulty.
----- 23:30 EST:
Hitsounds completed for

Midlight difficulty;
melody hitsounds in place for

Twilight difficulty. 4/5 with big progress on the last difficulty - sucker should be done tomorrow!
- 11/4/2016:
----- 17:30 EST:
Hitsounds completed for

Twilight difficulty.

Map status switched to pending.
- 11/6/2016:
----- 01:00 EST: Late night tune-up! Decided to clean up the end of the

Darkness difficulty. Pattern difficulty was substantially reduced in the second half in the Kiai and still is a bit more deviated than before, which is a good thing on both fronts.
-- 11/9/2016:
----- 21:00 EST: Applied some mods from MrDorian, thanks a bunch! <3
-- 11/10/2016:
----- 17:30 EST: That was strange.

Midlight
decided to disappear. Seems fine now.
----- 23:30 EST: Applied juankristal's mods - thanks! <3
-- 11/20/2016:
----- 11:00 EST: Added Todestrieb's mods. Thanks! <3
----- 11:30 EST: Changed audio quality to 192 Kbps and corrected offset on all difficulties.
-- 11/22/2016:
----- 21:30 EST: Added E x e's mods for Daylight/Midlight, and Kamikaze's mods for Darkness, as well as his suggestions for a better overall OD/HP spread. Thank you guys very much! <3
-- 12/2/2016:
----- 17:00 EST: Added updates for Ntiger's Taiko set. Thank you Raphalge/snowball112 for helping to make this a more complete set!
----- 19:45 EST: Added Kami's mods for the other four difficulties. Also made sure to designate the video for the Taiko difficulties as well (for uniformity).
-- 12/7/2016:
----- 22:00 EST: Added second pass of updates for Ntiger's Taiko set. Addressed tagging in all mania difficulties as requested in Taiko mod - many thanks to Arrival and Senritsu!
-- 12/15/2016:
----- 20:00 EST: Added Davin Fortune's mod. Thanks!
-- 12/21/2016:
----- 18:30 EST: Added juankristal's last mods.

!
----- 19:45 EST: Whoops, noticed a single missing hitsound on two difficulties, haha.
-- 12/29/2016:
-----
GODDAMMIT HITSOUNDS
-- 1/7/2017
-----

!
-- 1/8/2017
----- dammit Audacity, thanks for leaving behind some traces of older samples and gettin' me a DQ, fuuuuuuuuuu

----- fixed.

!
==========
It's been a journey to get this done. There's been a lot of time poured into it, between stints of frustration, depression, self-loathing, and just about every other negative emotion I could ever think about myself. And it all culminates in this map, a fitting title: restoring something that keeps me going, the light that makes me want to stay around, knowing full well that if I fail to do what I sought out for this particular song, it will likely be the end of my attempts to truly become a piece of the osu!mania community with regards to content creation.
Finishing this with a 5 chart set makes me really proud and reminds me that I am capable, and that I can do something.

Daylight:
for beginners with little to no 6-key experience. This will help you get your bearings on using all 6 notes, and provide a foundation for learning how to release with this newfound muscle memory.

Midlight:
a reasonable step up from the Daylight difficulty, the melody is accommodated for in the chart on top of the occasional strings, forcing a bit more of balance. Effective for those who might have a touch of experience and want to play something a bit more technical that is still really manageable.

Twilight:
somewhat close in structure to Midlight, but adds a heavier chord structure and trickier pattern placement.

Midnight:
a very large jump for Twilight for those who are feeling adventurous and feeling like they've got a solid feel for where their fingers are on the 6-key layout. Much more aggressive and combines some spread out 1/4 patterns with LN for strings, forcing a very active balancing act. Underrated on the star rating scale by a bit, and should be a challenge for most intermediate 6-key players.

Darkness:
The star rating, as usual with many of my charts, is a lie. Extremely constrained patterns, hyperactive LN balance, relentless layering, and generally difficult to play through from start to finish.
leqek is in the lead! ()
Score
994,545 (99.96%)
Max Combo
3348
MAX / 300 / 200
794 / 149 / 1
100 / 50 / Misses
0 / 0 / 0
Mods
None
Top 50 Scoreboard
Rank
Score
Accuracy
Player
Max Combo
MAX
300
200
100
50
Miss
Mods
#1
994,545
99.96%
leqek
3348
794
149
1
0
0
0
None
Report
#2
993,843
99.93%
lxLucasxl
3333
787
155
2
0
0
0
None
Report
#3
993,596
99.89%
Paralit
3316
795
146
3
0
0
0
None
Report
#4
991,769
99.89%
Gekido-
3331
744
197
3
0
0
0
None
Report
#5
989,262
99.75%
Meggumi
3341
721
216
7
0
0
0
None
Report
#6
986,496
99.63%
SitekX
1795
741
194
8
0
1
0
None
Report
#7
984,933
99.59%
Azubeur
1895
716
218
9
0
1
0
None
Report
#8
982,394
99.51%
clrty2
3342
641
289
14
0
0
0
None
Report
#9
981,392
99.40%
xNickSpark
3331
707
220
17
0
0
0
None
Report
#10
980,251
99.26%
Pipper
3331
739
190
10
4
0
1
None
Report
#11
977,144
99.12%
Traps Are Cute
3326
652
268
23
1
0
0
None
Report
#12
972,633
99.33%
Asrielly
2113
759
170
12
2
0
1
None
Report
#13
970,229
99.19%
Mage
2797
645
283
11
3
0
2
None
Report
#14
966,903
98.85%
hzsm
3236
591
323
28
1
1
0
None
Report
#15
965,035
98.57%
xSnaggles
1969
622
287
30
4
1
0
None
Report
#16
963,235
99.05%
Blocko
1952
618
301
24
0
0
1
None
Report
#17
961,137
98.98%
Cloond_
2181
743
182
12
3
2
2
None
Report
#18
959,771
98.34%
Tofu1222
3346
605
295
41
3
0
0
None
Report
#19
953,794
98.89%
Mintias
1867
665
254
21
1
1
2
None
Report
#20
950,895
98.22%
Ansymer
2014
674
232
29
4
3
2
None
Report
#21
948,804
98.94%
Razzy
1806
676
246
17
1
2
2
None
Report
#22
947,152
98.69%
theblackdeath10
780
711
210
13
4
4
2
None
Report
#23
946,415
98.53%
XXX_champ_XX_TH
2078
727
184
27
2
3
1
None
Report
#24
944,415
97.88%
pablodinakinsito
3347
587
305
44
8
0
0
None
Report
#25
941,288
98.25%
Pillowfication
1869
653
248
38
3
1
1
None
Report
#26
939,767
97.79%
Barry
1751
549
345
41
4
3
2
None
Report
#27
937,282
97.93%
[Crz]Hina
2565
579
322
32
6
1
4
None
Report
#28
935,466
97.63%
Xecus Fate
2823
547
340
49
6
0
2
None
Report
#29
934,182
98.45%
Xlash2
1388
655
253
31
2
0
3
None
Report
#30
934,173
98.00%
Rinake
2591
648
249
40
4
1
2
None
Report
#31
933,368
97.56%
AwinkZ
1888
566
323
44
7
2
2
None
Report
#32
928,203
97.90%
tortutrigo
1852
595
300
41
4
3
1
None
Report
#33
928,185
98.25%
-LetsGo-
1384
569
338
29
3
1
4
None
Report
#34
927,316
97.65%
Tornspirit
3073
540
347
49
6
1
1
None
Report
#35
925,401
97.51%
4k only
2631
511
375
48
7
1
2
None
Report
#36
924,308
97.90%
HybridLiam
1955
574
326
33
6
1
4
None
Report
#37
922,164
97.90%
ryni
1452
634
270
27
3
7
3
None
Report
#38
921,298
98.16%
DAENGXicisae-
1138
734
176
22
4
4
4
None
Report
#39
919,716
97.51%
Crash22
1405
576
313
43
8
1
3
None
Report
#40
918,154
97.86%
Saerdna
1279
577
320
37
5
3
2
None
Report
#41
916,842
98.31%
kind2783
1324
714
197
24
1
4
4
None
Report
#42
915,906
97.02%
Lunatic Raccoon
1820
524
347
64
6
1
2
None
Report
#43
910,415
97.10%
Pok [Perv]
2804
463
412
59
6
2
2
None
Report
#44
905,621
97.28%
_MERCEDEX_
801
602
283
46
5
6
2
None
Report
#45
905,600
96.33%
LianHR
3370
407
438
94
5
0
0
None
Report
#46
902,979
97.23%
2axterix2
1273
587
293
52
8
3
1
None
Report
#47
902,283
97.37%
Ventus0911
1375
619
267
47
5
1
5
HD
Report
#48
901,310
96.50%
nobody-
1330
557
313
55
11
4
4
None
Report
#49
900,564
96.66%
chuboo
2490
549
318
61
14
1
1
None
Report
#50
898,469
97.10%
Maxus
1530
561
314
58
8
2
1
None
Report