Beatmap Listing » Hotaru Murasaki - Re:TrymenT
Artist:
Hotaru Murasaki
Circle Size:

Approach Rate:

Title:
Re:TrymenT
HP Drain:

Star Difficulty:

(5.59)
Creator:
_Meep_
Accuracy:

Length:
1:33 (1:32 drain)
Source:
Re:LieF~親愛なるあなたへ~
Genre:
Unspecified (Other)
BPM:
190
Tags:
visual novel short レリーフ dear you shin'ainaru anata e eroge dtm9 nowa 619 opening rask opening re:lief~dear you~ re tryment
User Rating:
Success Rate:
Points of Failure:


(graph is accumulative, based on % at fail/retry)

19.7% (5038 of 25591 plays)

Submitted:
Loved:
Oct 8, 2016
May 26, 2017
Rating Spread:

Favourited 102 times in total

Users that love this map: Kin, Gabe, k_duki, kinjacky, Ryosuke, dewakutu, Ventilador, - Angelia, Trinoline, zeno61, Dame Dame Desu, _Meep_, kze9000, Anxient, Underdogs, Andrey93392, LanJay, DTM9 Nowa, Romeo Seven, scorpangod and many more!
Options:
Modding / Discussion
This map is in a LOVED state.
As such, it will not award any pp and leaderboards may be reset by the beatmap creator.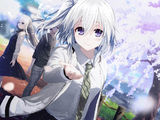 TOYBOT 1 - 0 MEEP
Quote:
I don't see this going anywhere,and I am sad that I have to love this
I apologise to everyone, you too Mir.
Hard,Insane by _Meep_
Easy by yaleufeu (other gd dropped) (rip dad)
Normal by 619 (op and nice guy)
Nowa's Flower by DTM9 Nowa (no desc xd)
Rain by Sinnoh (dank memer)
DreaM by senor Ascendance (random god)
There was a small misunderstanding of roles in the thread in page 6 and hopefully everyone understands that the only person thats suffers from this is me(and probably yoshimaro who took my place ;w;), not the GDers.
http://rask-soft.com/product/first/product/
https://www.youtube.com/watch?v=zJhlf6Sm2y4
BN MAGNET PLS COME
llll==
llll
llll==
TOYBOT 1 - 0 MEEP
TESTPLAYERZ :
_RyuK is in the lead! ()
Score
6,006,746 (100.00%)
Max Combo
508
300 / 100 / 50
345 / 0 / 0
Misses
0
Geki (Elite Beat!)
94
Katu (Beat!)
0
Mods
HD,HR
Top 50 Scoreboard
| | Rank | Score | Accuracy | Player | Max Combo | 300 / 100 / 50 | Geki | Katu | Misses | Mods | |
| --- | --- | --- | --- | --- | --- | --- | --- | --- | --- | --- | --- |
| #1 | | 6,006,746 | 100.00% | _RyuK | 508 | 345&nbsp&nbsp/ 0 / 0 | 94 | 0 | 0 | HD,HR | Report |
| #2 | | 6,003,349 | 99.61% | kodama | 508 | 343&nbsp&nbsp/ 2 / 0 | 92 | 2 | 0 | HD,HR | Report |
| #3 | | 6,003,146 | 100.00% | Umbre | 508 | 345&nbsp&nbsp/ 0 / 0 | 94 | 0 | 0 | HD,HR | Report |
| #4 | | 5,991,311 | 99.03% | snowbliss | 508 | 340&nbsp&nbsp/ 5 / 0 | 90 | 4 | 0 | HD,HR | Report |
| #5 | | 5,985,857 | 99.23% | Ma yin | 508 | 341&nbsp&nbsp/ 4 / 0 | 90 | 4 | 0 | HD,HR | Report |
| #6 | | 5,975,096 | 98.84% | Arina | 508 | 339&nbsp&nbsp/ 6 / 0 | 88 | 6 | 0 | HD,HR | Report |
| #7 | | 5,966,756 | 99.61% | Kabu | 508 | 343&nbsp&nbsp/ 2 / 0 | 92 | 2 | 0 | HD,HR | Report |
| #8 | | 5,964,479 | 99.42% | WubWoofWolf | 508 | 342&nbsp&nbsp/ 3 / 0 | 91 | 3 | 0 | HD,HR | Report |
| #9 | | 5,953,080 | 99.03% | Carbone | 508 | 340&nbsp&nbsp/ 5 / 0 | 90 | 4 | 0 | HD,HR | Report |
| #10 | | 5,948,499 | 99.23% | DigiDrake | 508 | 341&nbsp&nbsp/ 4 / 0 | 91 | 3 | 0 | HD,HR | Report |
| #11 | | 5,946,146 | 99.23% | Dare | 507 | 341&nbsp&nbsp/ 4 / 0 | 90 | 4 | 0 | HD,HR | Report |
| #12 | | 5,944,368 | 98.45% | YuaKKuma | 507 | 337&nbsp&nbsp/ 8 / 0 | 87 | 7 | 0 | HD,HR | Report |
| #13 | | 5,923,638 | 98.84% | - Rosemary - | 506 | 339&nbsp&nbsp/ 6 / 0 | 88 | 6 | 0 | HD,HR | Report |
| #14 | | 5,916,319 | 98.84% | Cebrian | 507 | 339&nbsp&nbsp/ 6 / 0 | 90 | 4 | 0 | HD,HR | Report |
| #15 | | 5,890,440 | 98.84% | hisuiironosora | 508 | 339&nbsp&nbsp/ 6 / 0 | 91 | 3 | 0 | HD,HR | Report |
| #16 | | 5,866,039 | 97.68% | [ Katz ] | 507 | 333&nbsp&nbsp/ 12 / 0 | 84 | 10 | 0 | HD,HR | Report |
| #17 | | 5,856,855 | 97.68% | jacky001009 | 507 | 333&nbsp&nbsp/ 12 / 0 | 85 | 9 | 0 | HD,HR | Report |
| #18 | | 5,849,784 | 97.87% | Arua | 506 | 334&nbsp&nbsp/ 11 / 0 | 83 | 11 | 0 | HD,HR | Report |
| #19 | | 5,844,964 | 98.26% | Jup3KW | 508 | 336&nbsp&nbsp/ 9 / 0 | 90 | 4 | 0 | HD,HR | Report |
| #20 | | 5,794,992 | 96.52% | Garch | 506 | 327&nbsp&nbsp/ 18 / 0 | 80 | 14 | 0 | HD,HR | Report |
| #21 | | 5,792,032 | 97.49% | Rolada z Miesem | 506 | 332&nbsp&nbsp/ 13 / 0 | 83 | 11 | 0 | HD,HR | Report |
| #22 | | 5,721,159 | 96.14% | popsan | 506 | 325&nbsp&nbsp/ 20 / 0 | 82 | 12 | 0 | HD,HR | Report |
| #23 | | 5,672,420 | 100.00% | [RanYakumo] | 508 | 345&nbsp&nbsp/ 0 / 0 | 94 | 0 | 0 | HD | Report |
| #24 | | 5,672,320 | 100.00% | K0019 | 508 | 345&nbsp&nbsp/ 0 / 0 | 94 | 0 | 0 | HD | Report |
| #25 | | 5,671,542 | 99.81% | Lea | 508 | 344&nbsp&nbsp/ 1 / 0 | 93 | 1 | 0 | HD | Report |
| #26 | | 5,671,220 | 100.00% | 0203okaT | 508 | 345&nbsp&nbsp/ 0 / 0 | 94 | 0 | 0 | HD | Report |
| #27 | | 5,671,120 | 100.00% | Fuma | 508 | 345&nbsp&nbsp/ 0 / 0 | 94 | 0 | 0 | HD | Report |
| #28 | | 5,670,020 | 100.00% | Chi ki | 508 | 345&nbsp&nbsp/ 0 / 0 | 94 | 0 | 0 | HD | Report |
| #29 | | 5,669,920 | 100.00% | Fixr | 508 | 345&nbsp&nbsp/ 0 / 0 | 94 | 0 | 0 | HD | Report |
| #30 | | 5,669,920 | 100.00% | SnowyFox | 508 | 345&nbsp&nbsp/ 0 / 0 | 94 | 0 | 0 | HD | Report |
| #31 | | 5,669,122 | 99.81% | sora_25 | 508 | 344&nbsp&nbsp/ 1 / 0 | 93 | 1 | 0 | HD | Report |
| #32 | | 5,668,820 | 100.00% | ShuFunG- | 508 | 345&nbsp&nbsp/ 0 / 0 | 94 | 0 | 0 | HD | Report |
| #33 | | 5,659,120 | 99.81% | I Saitama I | 508 | 344&nbsp&nbsp/ 1 / 0 | 93 | 1 | 0 | HD | Report |
| #34 | | 5,658,732 | 99.42% | Veltoad | 508 | 342&nbsp&nbsp/ 3 / 0 | 91 | 3 | 0 | HD | Report |
| #35 | | 5,657,961 | 99.81% | Sly | 508 | 344&nbsp&nbsp/ 1 / 0 | 93 | 1 | 0 | HD | Report |
| #36 | | 5,657,687 | 99.61% | [ Athena ] | 508 | 343&nbsp&nbsp/ 2 / 0 | 92 | 2 | 0 | HD | Report |
| #37 | | 5,656,300 | 99.23% | Leszke | 508 | 341&nbsp&nbsp/ 4 / 0 | 91 | 3 | 0 | HD | Report |
| #38 | | 5,654,609 | 99.81% | - Eucliwood - | 508 | 344&nbsp&nbsp/ 1 / 0 | 93 | 1 | 0 | HD | Report |
| #39 | | 5,653,846 | 99.81% | sk0 | 508 | 344&nbsp&nbsp/ 1 / 0 | 93 | 1 | 0 | HD | Report |
| #40 | | 5,653,803 | 99.81% | Theaceae | 508 | 344&nbsp&nbsp/ 1 / 0 | 93 | 1 | 0 | HD | Report |
| #41 | | 5,652,818 | 99.81% | Kasen | 508 | 344&nbsp&nbsp/ 1 / 0 | 93 | 1 | 0 | HD | Report |
| #42 | | 5,651,488 | 99.81% | siewior | 508 | 344&nbsp&nbsp/ 1 / 0 | 93 | 1 | 0 | HD | Report |
| #43 | | 5,649,635 | 99.81% | yotampoco | 508 | 344&nbsp&nbsp/ 1 / 0 | 93 | 1 | 0 | HD | Report |
| #44 | | 5,648,742 | 99.61% | Nakano- | 508 | 343&nbsp&nbsp/ 2 / 0 | 92 | 2 | 0 | HR | Report |
| #45 | | 5,648,096 | 99.61% | Husk | 508 | 343&nbsp&nbsp/ 2 / 0 | 92 | 2 | 0 | HR | Report |
| #46 | | 5,647,309 | 99.23% | Palace | 508 | 341&nbsp&nbsp/ 4 / 0 | 90 | 4 | 0 | HD | Report |
| #47 | | 5,646,732 | 99.23% | [Astro] | 508 | 341&nbsp&nbsp/ 4 / 0 | 91 | 3 | 0 | HD | Report |
| #48 | | 5,644,926 | 99.42% | -n4 | 508 | 342&nbsp&nbsp/ 3 / 0 | 92 | 2 | 0 | HD | Report |
| #49 | | 5,644,674 | 99.42% | spookali | 508 | 342&nbsp&nbsp/ 3 / 0 | 91 | 3 | 0 | HR | Report |
| #50 | | 5,643,484 | 99.61% | Kallax | 508 | 343&nbsp&nbsp/ 2 / 0 | 92 | 2 | 0 | HD | Report |