Artist:
MISATO
Circle Size:

Approach Rate:

Title:
Necro Fantasia
HP Drain:

Star Difficulty:

(5.87)
Creator:
Chromoxx
Accuracy:

Length:
5:42 (5:34 drain)
Source:
東方妖々夢 ~ Perfect Cherry Blossom.
Genre:
Video Game (Japanese)
BPM:
175
Tags:
ネクロファンタジア touhou toho arrange album youyoumu ghostly dream 八雲 紫 yukari yakumo necrofantasia masayoshi minoshima haruka phantasm stage boss theme
User Rating:
Success Rate:
Points of Failure:


(graph is accumulative, based on % at fail/retry)

7.7% (46415 of 599620 plays)

Submitted:
Ranked:
Oct 3, 2016
Feb 1, 2017
Rating Spread:

Favourited 382 times in total

Users that love this map: Anny, Larisa, 10nya, Nardoxyribonucleic, Tenshichan, Serial Dreemurr, Takao23, q566978, kongu85, Surykat, felipeizui, Nibble, Grifanych, Santtu, Tell, Smokeman, Veerce, Reo, 31570423, Jeanlee and many more!
Options:
Modding / Discussion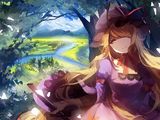 first multi mode set, thanks to all GDers and Collab Partners!
Also thanks to all modders, this wouldn't be possible without you guys :D
Taiko
Inner Oni: Collab with
hikikochan
Oni: Collab with
Nwolf
Collab Parts
00:01:576 - Chromoxx
00:23:518 - Nwolf/hikikochan
00:34:490 - Chromoxx
00:45:461 - Nwolf/hikikochan
00:56:433 - Chromoxx
01:07:404 - Nwolf/hikikochan
01:18:376 - Chromoxx
01:29:347 - Nwolf/hikikochan
01:40:318 - Chromoxx
01:51:290 - Nwolf/hikikochan
02:02:261 - Chromoxx
02:13:233 - Nwolf/hikikochan
02:24:204 - Chromoxx
02:35:176 - Nwolf/hikikochan
02:46:147 - Chromoxx
02:57:118 - Nwolf/hikikochan
03:08:090 - Chromoxx
03:19:061 - Nwolf/hikikochan
03:30:033 - Chromoxx
03:41:004 - Nwolf/hikikochan
03:51:976 - Chromoxx
04:02:947 - Nwolf/hikikochan
04:13:918 - Chromoxx
04:24:890 - Nwolf/hikikochan
04:35:861 - Chromoxx
04:46:833 - Nwolf/hikikochan
04:57:804 - Chromoxx
05:08:776 - Nwolf/hikikochan
05:19:747 - Chromoxx
Standard
Lunatic: mapped by
Lasse
Catch the Beat
mapped by
JbHyperion
and
- Magic Girl -
Collab Parts
00:00:890 - JBH
00:44:090 - MG
01:18:376 - JBH
02:02:261 - MG
02:24:204 - JBH
02:46:147 - MG
03:08:090 - JBH
03:30:547 (2) - MG
03:51:976 - JBH
04:13:918 - MG
04:35:861 - JBH
04:57:804 - MG
05:19:747 - JBH
Rafis is in the lead! ()
Score
61,501,447 (98.72%)
Max Combo
1627
300 / 100 / 50
1076 / 21 / 0
Misses
0
Geki (Elite Beat!)
249
Katu (Beat!)
17
Mods
HD,DT
Top 50 Scoreboard
| | Rank | Score | Accuracy | Player | Max Combo | 300 / 100 / 50 | Geki | Katu | Misses | Mods | |
| --- | --- | --- | --- | --- | --- | --- | --- | --- | --- | --- | --- |
| #1 | | 61,501,447 | 98.72% | Rafis | 1627 | 1076&nbsp&nbsp/ 21 / 0 | 249 | 17 | 0 | HD,DT | Report |
| #2 | | 61,163,571 | 97.99% | Totoki | 1624 | 1064&nbsp&nbsp/ 33 / 0 | 242 | 24 | 0 | HD,DT | Report |
| #3 | | 59,060,433 | 99.86% | Fenrir | 1629 | 1095&nbsp&nbsp/ 1 / 1 | 264 | 1 | 0 | HD,HR | Report |
| #4 | | 59,055,485 | 99.82% | Flami | 1629 | 1094&nbsp&nbsp/ 3 / 0 | 263 | 3 | 0 | HD,HR | Report |
| #5 | | 59,045,983 | 99.94% | Wilchq | 1628 | 1096&nbsp&nbsp/ 1 / 0 | 265 | 1 | 0 | HD,HR | Report |
| #6 | | 58,971,463 | 99.82% | scuoa | 1629 | 1094&nbsp&nbsp/ 3 / 0 | 263 | 3 | 0 | HD,HR | Report |
| #7 | | 58,934,460 | 99.51% | WubWoofWolf | 1629 | 1089&nbsp&nbsp/ 8 / 0 | 258 | 8 | 0 | HD,HR | Report |
| #8 | | 58,923,241 | 99.70% | Mortal | 1629 | 1092&nbsp&nbsp/ 5 / 0 | 261 | 5 | 0 | HD,HR | Report |
| #9 | | 58,794,356 | 99.39% | Woey | 1629 | 1087&nbsp&nbsp/ 10 / 0 | 258 | 8 | 0 | HD,HR | Report |
| #10 | | 58,757,844 | 99.45% | Rhythm blue | 1628 | 1088&nbsp&nbsp/ 9 / 0 | 257 | 9 | 0 | HD,HR | Report |
| #11 | | 58,752,969 | 99.39% | Niii-san | 1628 | 1087&nbsp&nbsp/ 10 / 0 | 257 | 9 | 0 | HD,HR | Report |
| #12 | | 58,682,227 | 99.09% | Adamqs | 1627 | 1082&nbsp&nbsp/ 15 / 0 | 253 | 13 | 0 | HD,HR | Report |
| #13 | | 58,662,117 | 99.45% | RyuuBei | 1626 | 1088&nbsp&nbsp/ 9 / 0 | 257 | 9 | 0 | HD,HR | Report |
| #14 | | 58,576,804 | 99.27% | kazamabc | 1629 | 1085&nbsp&nbsp/ 12 / 0 | 256 | 10 | 0 | HD,HR | Report |
| #15 | | 58,551,733 | 99.21% | Pupper | 1627 | 1084&nbsp&nbsp/ 13 / 0 | 256 | 10 | 0 | HD,HR | Report |
| #16 | | 58,469,133 | 99.15% | Ceja | 1628 | 1083&nbsp&nbsp/ 14 / 0 | 255 | 11 | 0 | HD,HR | Report |
| #17 | | 58,355,237 | 98.78% | Mirtrax | 1627 | 1077&nbsp&nbsp/ 20 / 0 | 250 | 16 | 0 | HD,HR | Report |
| #18 | | 58,283,001 | 99.15% | ThatRandomguy | 1624 | 1083&nbsp&nbsp/ 14 / 0 | 254 | 12 | 0 | HD,HR | Report |
| #19 | | 58,156,856 | 98.83% | Fetish | 1628 | 1078&nbsp&nbsp/ 18 / 1 | 250 | 15 | 0 | HD,HR | Report |
| #20 | | 57,912,037 | 98.91% | DDM | 1614 | 1079&nbsp&nbsp/ 18 / 0 | 249 | 17 | 0 | HD,HR | Report |
| #21 | | 57,083,307 | 97.37% | Tohru | 1629 | 1054&nbsp&nbsp/ 42 / 1 | 238 | 27 | 0 | HD,HR | Report |
| #22 | | 55,792,624 | 100.00% | Chaoslitz | 1629 | 1097&nbsp&nbsp/ 0 / 0 | 266 | 0 | 0 | HD | Report |
| #23 | | 55,787,124 | 100.00% | Ldd-D | 1629 | 1097&nbsp&nbsp/ 0 / 0 | 266 | 0 | 0 | HD | Report |
| #24 | | 55,729,948 | 99.76% | PemiX | 1629 | 1093&nbsp&nbsp/ 4 / 0 | 262 | 4 | 0 | HD | Report |
| #25 | | 55,677,701 | 99.82% | intu13 | 1628 | 1094&nbsp&nbsp/ 3 / 0 | 263 | 3 | 0 | HD | Report |
| #26 | | 55,667,439 | 99.82% | favela | 1628 | 1094&nbsp&nbsp/ 3 / 0 | 263 | 3 | 0 | HR | Report |
| #27 | | 55,663,542 | 99.57% | Asunamaru | 1629 | 1090&nbsp&nbsp/ 7 / 0 | 259 | 7 | 0 | HR | Report |
| #28 | | 55,643,618 | 99.82% | Cappy | 1628 | 1094&nbsp&nbsp/ 3 / 0 | 263 | 3 | 0 | HD | Report |
| #29 | | 55,617,944 | 99.76% | creeper44881 | 1629 | 1093&nbsp&nbsp/ 4 / 0 | 263 | 3 | 0 | HD | Report |
| #30 | | 55,600,222 | 99.76% | Fuma | 1627 | 1093&nbsp&nbsp/ 4 / 0 | 263 | 3 | 0 | HD | Report |
| #31 | | 55,589,869 | 99.82% | little Agile | 1626 | 1094&nbsp&nbsp/ 3 / 0 | 264 | 2 | 0 | HD | Report |
| #32 | | 55,585,733 | 99.51% | N0RdmannFraN0R | 1629 | 1089&nbsp&nbsp/ 8 / 0 | 260 | 6 | 0 | HD | Report |
| #33 | | 55,578,734 | 99.41% | Knalli | 1628 | 1088&nbsp&nbsp/ 6 / 3 | 260 | 5 | 0 | HD | Report |
| #34 | | 55,564,135 | 99.45% | Nega | 1629 | 1088&nbsp&nbsp/ 9 / 0 | 260 | 6 | 0 | HD | Report |
| #35 | | 55,563,281 | 99.64% | Bartek22830 | 1629 | 1091&nbsp&nbsp/ 6 / 0 | 260 | 6 | 0 | HD | Report |
| #36 | | 55,551,084 | 99.70% | Harpy | 1629 | 1092&nbsp&nbsp/ 5 / 0 | 261 | 5 | 0 | HD | Report |
| #37 | | 55,549,992 | 99.51% | xLeoSOULx | 1629 | 1089&nbsp&nbsp/ 8 / 0 | 258 | 8 | 0 | HD | Report |
| #38 | | 55,544,511 | 99.45% | [ScarletFang] | 1628 | 1088&nbsp&nbsp/ 9 / 0 | 259 | 7 | 0 | HD | Report |
| #39 | | 55,517,764 | 99.39% | Cata | 1629 | 1087&nbsp&nbsp/ 10 / 0 | 260 | 6 | 0 | HR | Report |
| #40 | | 55,515,809 | 99.27% | Naxess | 1629 | 1085&nbsp&nbsp/ 12 / 0 | 256 | 10 | 0 | HD | Report |
| #41 | | 55,515,340 | 99.45% | najkacze | 1626 | 1088&nbsp&nbsp/ 9 / 0 | 258 | 8 | 0 | HD | Report |
| #42 | | 55,509,538 | 99.45% | Snowslide | 1627 | 1088&nbsp&nbsp/ 9 / 0 | 259 | 7 | 0 | HD | Report |
| #43 | | 55,497,703 | 99.27% | Ravenclaw1 | 1629 | 1085&nbsp&nbsp/ 12 / 0 | 256 | 10 | 0 | HD | Report |
| #44 | | 55,490,773 | 99.44% | Kelhoy | 1628 | 1088&nbsp&nbsp/ 8 / 1 | 260 | 5 | 0 | HD | Report |
| #45 | | 55,484,320 | 99.64% | Minorsonek | 1626 | 1091&nbsp&nbsp/ 6 / 0 | 261 | 5 | 0 | HD | Report |
| #46 | | 55,479,611 | 99.27% | CPUGeek | 1627 | 1085&nbsp&nbsp/ 12 / 0 | 256 | 10 | 0 | HR | Report |
| #47 | | 55,468,939 | 99.64% | TB 358 | 1628 | 1091&nbsp&nbsp/ 6 / 0 | 260 | 6 | 0 | HD | Report |
| #48 | | 55,461,842 | 99.64% | Juvia Lokser | 1628 | 1091&nbsp&nbsp/ 6 / 0 | 261 | 5 | 0 | HD | Report |
| #49 | | 55,461,117 | 99.27% | Umbra | 1628 | 1085&nbsp&nbsp/ 12 / 0 | 257 | 9 | 0 | HD | Report |
| #50 | | 55,459,049 | 99.50% | Teachu | 1629 | 1089&nbsp&nbsp/ 7 / 1 | 258 | 7 | 0 | HD | Report |