Artist:
Hatsune Miku
Circle Size:

Approach Rate:

Title:
boku-boku
HP Drain:

Star Difficulty:

(6.51)
Creator:
Lan wings
Accuracy:

Length:
2:37 (2:15 drain)
Source:
AVTechNO!xTreow
Genre:
Unspecified (Other)
BPM:
180
Tags:
crystalloid vocaloid stream foreverends ishidamitsunari
User Rating:
Success Rate:
Points of Failure:


(graph is accumulative, based on % at fail/retry)

11.4% (279 of 2457 plays)

Submitted:
Loved:
May 30, 2012
Jan 9, 2018
Rating Spread:

Favourited 120 times in total

Users that love this map: command6104, winber1, asus10tu, siromame999, Miniman5445, Mr Hyde, Asuka XNa, Doctor Hobo, Shot4U, ProSauce, [Dellirium], KilladeKill, Zack777, pecopecoooo, -cr1mmy-, Y u n o, blednak, -Aurora-, izacchi, Baustein and many more!
Options:
Modding / Discussion
This map is in a LOVED state.
As such, it will not award any pp and leaderboards may be reset by the beatmap creator.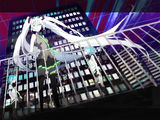 Die
Ishida's Hell Taiko
by
ISHIDAMITSUNARI
End's Wing
by
Foreverends
and
Lan wings
[
Unrank
] [
Unfinished
]
25/9 Add New Hitsound Please ReDownload
My new map
boku-bokuII
WubWoofWolf is in the lead! ()
Score
16,115,680 (98.13%)
Max Combo
1048
300 / 100 / 50
816 / 19 / 0
Misses
3
Geki (Elite Beat!)
172
Katu (Beat!)
16
Mods
HD
Top 50 Scoreboard
| | Rank | Score | Accuracy | Player | Max Combo | 300 / 100 / 50 | Geki | Katu | Misses | Mods | |
| --- | --- | --- | --- | --- | --- | --- | --- | --- | --- | --- | --- |
| #1 | | 16,115,680 | 98.13% | WubWoofWolf | 1048 | 816&nbsp&nbsp/ 19 / 0 | 172 | 16 | 3 | HD | Report |
| #2 | | 15,400,086 | 99.01% | Vaxei | 950 | 826&nbsp&nbsp/ 11 / 0 | 180 | 10 | 1 | None | Report |
| #3 | | 12,691,982 | 97.33% | DigiDrake | 955 | 806&nbsp&nbsp/ 29 / 0 | 167 | 21 | 3 | None | Report |
| #4 | | 10,122,059 | 96.24% | Aireu | 813 | 795&nbsp&nbsp/ 34 / 1 | 154 | 29 | 8 | HD | Report |
| #5 | | 9,452,867 | 97.37% | Spare | 778 | 808&nbsp&nbsp/ 24 / 0 | 169 | 19 | 6 | HD | Report |
| #6 | | 9,267,815 | 95.47% | Topoi | 778 | 785&nbsp&nbsp/ 45 / 0 | 156 | 30 | 8 | HD | Report |
| #7 | | 8,813,888 | 98.73% | Toy | 707 | 823&nbsp&nbsp/ 13 / 0 | 177 | 12 | 2 | HD | Report |
| #8 | | 8,242,102 | 97.69% | _index | 655 | 813&nbsp&nbsp/ 17 / 0 | 171 | 14 | 8 | None | Report |
| #9 | | 7,502,170 | 97.93% | Umbre | 699 | 813&nbsp&nbsp/ 23 / 0 | 170 | 19 | 2 | None | Report |
| #10 | | 7,420,718 | 96.20% | Snoop Frogg | 698 | 793&nbsp&nbsp/ 39 / 1 | 154 | 31 | 5 | HD | Report |
| #11 | | 6,457,216 | 96.36% | Anze | 580 | 795&nbsp&nbsp/ 37 / 1 | 159 | 26 | 5 | None | Report |
| #12 | | 6,323,774 | 96.06% | Ahmnesia | 576 | 793&nbsp&nbsp/ 36 / 0 | 162 | 25 | 9 | None | Report |
| #13 | | 6,264,228 | 97.47% | Hundur | 591 | 807&nbsp&nbsp/ 29 / 1 | 165 | 24 | 1 | None | Report |
| #14 | | 6,019,882 | 97.28% | - Phantasma - | 461 | 805&nbsp&nbsp/ 30 / 1 | 167 | 21 | 2 | None | Report |
| #15 | | 5,406,260 | 94.69% | neko ds | 526 | 775&nbsp&nbsp/ 55 / 1 | 153 | 33 | 7 | None | Report |
| #16 | | 5,372,668 | 96.64% | Myst1k | 561 | 799&nbsp&nbsp/ 32 / 1 | 161 | 25 | 6 | None | Report |
| #17 | | 5,075,782 | 97.28% | Firstus | 363 | 806&nbsp&nbsp/ 27 / 1 | 167 | 21 | 4 | None | Report |
| #18 | | 5,034,662 | 97.18% | SoraRoxas01 | 496 | 805&nbsp&nbsp/ 28 / 0 | 164 | 22 | 5 | None | Report |
| #19 | | 4,951,036 | 91.93% | Doomsday | 472 | 742&nbsp&nbsp/ 85 / 0 | 132 | 53 | 11 | None | Report |
| #20 | | 4,737,544 | 96.26% | fartownik | 500 | 793&nbsp&nbsp/ 41 / 0 | 154 | 33 | 4 | None | Report |
| #21 | | 4,664,060 | 95.11% | Abolaspany | 433 | 780&nbsp&nbsp/ 51 / 0 | 158 | 27 | 7 | HD | Report |
| #22 | | 4,637,729 | 94.59% | -Machine- | 398 | 772&nbsp&nbsp/ 62 / 0 | 149 | 39 | 4 | HD | Report |
| #23 | | 4,524,448 | 93.48% | Damnjelly | 477 | 760&nbsp&nbsp/ 69 / 2 | 156 | 28 | 7 | None | Report |
| #24 | | 4,459,236 | 97.73% | 404 AimNotFound | 323 | 813&nbsp&nbsp/ 18 / 0 | 169 | 18 | 7 | None | Report |
| #25 | | 4,424,604 | 94.23% | Seemoon | 535 | 773&nbsp&nbsp/ 50 / 0 | 153 | 28 | 15 | None | Report |
| #26 | | 4,217,466 | 92.68% | Idealism | 380 | 754&nbsp&nbsp/ 68 / 0 | 142 | 40 | 16 | None | Report |
| #27 | | 4,175,440 | 95.98% | nasobol90 | 388 | 790&nbsp&nbsp/ 43 / 0 | 159 | 27 | 5 | None | Report |
| #28 | | 3,999,096 | 95.01% | mcy3 | 400 | 780&nbsp&nbsp/ 48 / 1 | 154 | 30 | 9 | None | Report |
| #29 | | 3,941,256 | 87.33% | Allas | 473 | 687&nbsp&nbsp/ 133 / 3 | 133 | 43 | 15 | None | Report |
| #30 | | 3,869,824 | 91.91% | Dragonmob | 352 | 740&nbsp&nbsp/ 90 / 1 | 132 | 51 | 7 | None | Report |
| #31 | | 3,809,429 | 96.42% | Woey | 379 | 798&nbsp&nbsp/ 30 / 0 | 158 | 25 | 10 | HD | Report |
| #32 | | 3,759,417 | 96.20% | Ignite | 400 | 793&nbsp&nbsp/ 39 / 1 | 152 | 33 | 5 | HD | Report |
| #33 | | 3,633,548 | 94.29% | EmertxE | 396 | 771&nbsp&nbsp/ 56 / 3 | 144 | 37 | 8 | HR | Report |
| #34 | | 3,596,834 | 93.38% | No01 | 333 | 764&nbsp&nbsp/ 55 / 1 | 141 | 40 | 18 | None | Report |
| #35 | | 3,519,604 | 94.51% | mokia- | 402 | 771&nbsp&nbsp/ 59 / 8 | 156 | 32 | 0 | None | Report |
| #36 | | 3,422,316 | 93.48% | Kabu | 400 | 764&nbsp&nbsp/ 58 / 0 | 143 | 36 | 16 | None | Report |
| #37 | | 3,418,049 | 94.53% | yotampoco | 347 | 772&nbsp&nbsp/ 60 / 1 | 144 | 42 | 5 | HD | Report |
| #38 | | 3,395,004 | 93.72% | gasanww | 363 | 768&nbsp&nbsp/ 52 / 0 | 155 | 26 | 18 | None | Report |
| #39 | | 3,286,626 | 93.46% | Mousiini | 302 | 761&nbsp&nbsp/ 66 / 1 | 137 | 47 | 10 | None | Report |
| #40 | | 3,248,220 | 96.82% | Xilver | 304 | 803&nbsp&nbsp/ 25 / 0 | 164 | 22 | 10 | None | Report |
| #41 | | 3,205,842 | 95.90% | SylvieLism | 356 | 790&nbsp&nbsp/ 41 / 0 | 154 | 31 | 7 | None | Report |
| #42 | | 3,106,749 | 92.96% | Galedrifter | 278 | 754&nbsp&nbsp/ 73 / 4 | 148 | 37 | 7 | HD | Report |
| #43 | | 3,081,834 | 93.74% | Betbuc | 252 | 766&nbsp&nbsp/ 58 / 1 | 142 | 43 | 13 | None | Report |
| #44 | | 3,028,622 | 91.41% | ChiSuki | 297 | 735&nbsp&nbsp/ 93 / 0 | 130 | 51 | 10 | None | Report |
| #45 | | 3,008,198 | 86.24% | bonbon | 393 | 671&nbsp&nbsp/ 155 / 0 | 117 | 65 | 12 | None | Report |
| #46 | | 2,994,842 | 90.61% | cemie | 350 | 732&nbsp&nbsp/ 77 / 10 | 134 | 41 | 19 | None | Report |
| #47 | | 2,945,961 | 95.45% | markuci | 267 | 784&nbsp&nbsp/ 47 / 1 | 156 | 31 | 6 | HD | Report |
| #48 | | 2,846,026 | 92.80% | waaiiru | 212 | 754&nbsp&nbsp/ 69 / 4 | 132 | 47 | 11 | None | Report |
| #49 | | 2,844,346 | 90.31% | Yukiin0 | 293 | 728&nbsp&nbsp/ 80 / 13 | 130 | 48 | 17 | None | Report |
| #50 | | 2,815,924 | 91.21% | Hiatus | 343 | 735&nbsp&nbsp/ 88 / 0 | 129 | 51 | 15 | None | Report |