Artist:
Utsu-P
Circle Size:

Approach Rate:

Title:
TRAUMATIC
HP Drain:

Star Difficulty:

(8.46)
Creator:
Net0
Accuracy:

Length:
0:34 (0:33 drain)
Source:
Genre:
Unspecified (Other)
BPM:
120
Tags:
kagamine rin vocaloid heavy metal rock post traumatic stress disorder trynna kalindraz seto kosuke tarrasky ghm12 skullkid puxtu s a
User Rating:
Success Rate:
Points of Failure:


(graph is accumulative, based on % at fail/retry)

8.8% (830 of 9434 plays)

Submitted:
Loved:
Aug 30, 2016
Jun 14, 2017
Rating Spread:

Favourited 230 times in total

Users that love this map: justarati, gzeug, e0486, Backa-Chan, Kalindraz, samuel1sm, PedroBear, Seto Kousuke, Ezze, Fallen Demon, wmaz, AxL-LsT, gustavoghh, debeans, Pehr, iceezin, kurayami-z, Yumie, Luxtherio, Sayanzi and many more!
Options:
Modding / Discussion
This map is in a LOVED state.
As such, it will not award any pp and leaderboards may be reset by the beatmap creator.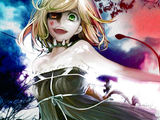 Explicit Lyrics
Difficulty Spread:
STD



NORMAL (Net0)
ADVANCED (Net0)
MARIANNA'S HARD (Marianna)
TRYNNA'S LIGHT INSANE (Trynna)
KALINDRAZ'S INSANE (Kalindraz)
EXPERT (Net0)
ATARAXIA'S EX-SPEED EXTRA (Ataraxia)
SETO'S EXTRA (Seto Kousuke)
CDRAZ'S SLOW MOTION EXTRA (Kalindraz & Net0)
A r M i N'S EXTRA (A r M i N)
CDRAZ'S HI-SPEED EXTRA (Kalindraz & Net0)
TARRASKY'S TRAUMATIC TESTIMONY (Tarrasky)


TAIKO

KANTAN (Net0)
PROPHECY'S FUTSUU (Prophecy)
S A N A E'S MUZUKASHII (Fallen Demon)
LLUK'S ONI (Skull Kid)
GH'S INNER ONI (ghm12)
NISHIZUMI'S URA ONI (Nishizumi)


CTB

EVANENT'S RAIN (breathless)
CHARA'S DYSFUNCTiONAL OVERDOSE (Chara)
EVANENT'S OVERDOSE (breathless)
HELLO'S EPiLEPTiCAL DELUGE (Hi_Hello)


MANIA

PUXTU'S HD (puxtu)
PUXTU'S MX (puxtu)
COMMANDOBLACK'S SC (CommandoBlack)

Storyboard by Shichi with some help from me.
Star
Thanks a lot: Kalindraz, poots_mcgoots, Hiro, ImCayne,Trynna, _Meep_, joker- ,pippi zoiu \o/
Mods
Special Thanks to
Ataraxia,Kalindraz, Trynna, Tarrasky and Seto.
They all applied mods to my difficulites and helped me improve it a lot in terms of what is needed to rank.
Total mods: 51
Now the list of mods:
Rizen
KuroNeko1509
Igor Sprite
pimpG
Ayyri
Weriko
DaniilLillifag
MkGuh
001thefish
ImCayne
Irreversible
Gloria Guard
Wishkey
MadHypnofrog
LGV894
Deramok
Kathex
poots_mcgoots
mjozog3
Bulldog
KJF
Yamicchi
Louis Cyphre
nubery
snowball112
_Meep_
deadpon3
Yales
Venix
Jusenkyo
Logic Agent: better late then never
DavidEd
Nevo
misakiakill
N00dle
619
Kibbleru
Garden
Azure
Kaifin
Narcissu
xtrem3x
-Nanaka-
sxy62146214
Stefan
BoberOfDarkness
Osu Tatakae Ouendan
aEoNNzR-
Lilyanna
Enchant
Yuii-
Updates
29/08 First diff
30/08 0%hitsounds
31/08 Hiro \o/; looking for GDs
01/09 Big thanks for mods and GDs, updated Seto and Trynna diffs
02/09 Update Easy ; Applied first mod
03/09 Stuff
04/09 Remaps, applied a few mods; new GD's
06/09 Applied mods, new GD's uploaded, hitsounds finally \o/
07/09 CTB Update, new gd, mods applied
09/09 waiting all m4m before updating
10/09 New diff for spread fix: Advanced, New GD's Holy Mother
11/09 Mods applied
13/09 New GD, Rain. Updated Evanent's Overdose.
15/09 Applied taiko mod
17/09 Mania time fix (puxtu)
19/09 Applied a few mods
29/09 Re-worked BG, starting point and final std modding applied. Waiting few GD's finish fixes to move this to pending
04/10 Spectator just you man, I believe you can do it \o/
11/10 Finally moving this to pending
31/10 Some mods applied in ctb, new bg size just pending BN modding
02/11 Fixed diff names that we're not capitalized, applied mods in taiko and some selfmod
10/11 Applied ctb mods. Things are slow... I need to find a BN :/
14/11 Another update, fixed tags
13/12 New diff Marinna's hard. Where's the BNs? :'(
06/01/17 Ghm updated diff
09/01/17 Fixed some aesthetic and combo stuff in Advanced
23/01/17 Self-mod, also checking 1/3 part mentioned by Sonnyc on Cryptic set
09/02/17 Map is in the queue for Loved Category
23/02/17 Added SB that's a wip and A r M i N extra diff along with commando's sg. So far it's not loved for some reason unknow, so I'll keep editing a little more and adding diffs.
25/02/17 New collab diffs incoming; Slow Motion and High Speed Extra
28/02/17 SB final adjusts
16/04/17 Tarrasky slider offscreen apply (he said since it's for loved, it's not a problem anymore.)
26/05/17 Another wave and not loved............
30/05/17 Trumatic ONI added
Download Link
with all GD's for even more fun:
https://puu.sh/rFgnN.osz
Motion is in the lead! ()
Score
3,285,148 (100.00%)
Max Combo
320
300 / 100 / 50
294 / 26 / 43
Misses
0
Geki (Elite Beat!)
37
Droplet misses
0
Mods
HR
Top 50 Scoreboard
| | Rank | Score | Accuracy | Player | Max Combo | 300 / 100 / 50 | Geki | Droplet Miss | Misses | Mods | |
| --- | --- | --- | --- | --- | --- | --- | --- | --- | --- | --- | --- |
| #1 | | 3,285,148 | 100.00% | Motion | 320 | 294&nbsp&nbsp/ 26 / 43 | 37 | 0 | 0 | HR | Report |
| #2 | | 3,282,948 | 100.00% | [490]Kazuyo | 320 | 294&nbsp&nbsp/ 26 / 43 | 37 | 0 | 0 | HR | Report |
| #3 | | 3,280,748 | 100.00% | Guillotine | 320 | 294&nbsp&nbsp/ 26 / 43 | 37 | 0 | 0 | HR | Report |
| #4 | | 3,115,060 | 100.00% | Mrbinking | 320 | 294&nbsp&nbsp/ 26 / 43 | 37 | 0 | 0 | HD | Report |
| #5 | | 2,948,380 | 99.72% | Majiyabakune | 320 | 294&nbsp&nbsp/ 26 / 42 | 37 | 1 | 0 | None | Report |
| #6 | | 2,948,380 | 99.72% | -Ken | 320 | 294&nbsp&nbsp/ 26 / 42 | 37 | 1 | 0 | None | Report |
| #7 | | 2,946,190 | 100.00% | ItsLexii | 320 | 294&nbsp&nbsp/ 26 / 43 | 37 | 0 | 0 | None | Report |
| #8 | | 2,943,990 | 100.00% | DoDoEbi | 320 | 294&nbsp&nbsp/ 26 / 43 | 37 | 0 | 0 | None | Report |
| #9 | | 2,942,890 | 100.00% | Dahcreeper | 320 | 294&nbsp&nbsp/ 26 / 43 | 37 | 0 | 0 | None | Report |
| #10 | | 2,789,020 | 98.07% | Hana Yukiko | 309 | 289&nbsp&nbsp/ 25 / 42 | 35 | 1 | 6 | None | Report |
| #11 | | 2,510,222 | 97.80% | Vinci007 | 282 | 288&nbsp&nbsp/ 26 / 41 | 33 | 2 | 6 | HD | Report |
| #12 | | 2,482,800 | 99.45% | Matt_H | 287 | 293&nbsp&nbsp/ 26 / 42 | 36 | 1 | 1 | None | Report |
| #13 | | 2,442,445 | 97.25% | qebrus | 278 | 287&nbsp&nbsp/ 24 / 42 | 33 | 1 | 9 | HD | Report |
| #14 | | 2,401,600 | 99.45% | Katch | 282 | 293&nbsp&nbsp/ 26 / 42 | 36 | 1 | 1 | None | Report |
| #15 | | 2,400,510 | 99.72% | ekr | 282 | 293&nbsp&nbsp/ 26 / 43 | 36 | 0 | 1 | None | Report |
| #16 | | 2,395,010 | 99.72% | Razor Sharp | 282 | 293&nbsp&nbsp/ 26 / 43 | 36 | 0 | 1 | None | Report |
| #17 | | 2,329,170 | 98.62% | Nelly | 278 | 289&nbsp&nbsp/ 26 / 43 | 36 | 0 | 5 | None | Report |
| #18 | | 2,321,681 | 98.62% | Intel21 | 270 | 289&nbsp&nbsp/ 26 / 43 | 34 | 0 | 5 | HD | Report |
| #19 | | 2,226,220 | 97.52% | Enchant | 274 | 287&nbsp&nbsp/ 25 / 42 | 34 | 1 | 8 | None | Report |
| #20 | | 2,140,954 | 98.35% | FABninja | 258 | 288&nbsp&nbsp/ 26 / 43 | 35 | 0 | 6 | HD | Report |
| #21 | | 1,984,640 | 97.52% | skvix | 254 | 288&nbsp&nbsp/ 24 / 42 | 33 | 1 | 8 | None | Report |
| #22 | | 1,966,250 | 98.90% | -Story- | 254 | 290&nbsp&nbsp/ 26 / 43 | 34 | 0 | 4 | None | Report |
| #23 | | 1,962,370 | 98.62% | Tsukiyama | 254 | 289&nbsp&nbsp/ 26 / 43 | 34 | 0 | 5 | None | Report |
| #24 | | 1,843,180 | 98.90% | Pony Cultist | 235 | 291&nbsp&nbsp/ 26 / 42 | 36 | 1 | 3 | None | Report |
| #25 | | 1,717,519 | 98.07% | Del | 219 | 288&nbsp&nbsp/ 26 / 42 | 34 | 1 | 6 | HR | Report |
| #26 | | 1,716,420 | 98.62% | LeWind | 225 | 290&nbsp&nbsp/ 26 / 42 | 36 | 1 | 4 | None | Report |
| #27 | | 1,609,110 | 97.52% | -Kurx | 219 | 288&nbsp&nbsp/ 25 / 41 | 34 | 2 | 7 | None | Report |
| #28 | | 1,428,820 | 97.25% | Keiji Subarashi | 184 | 292&nbsp&nbsp/ 23 / 38 | 34 | 5 | 5 | None | Report |
| #29 | | 1,301,650 | 95.32% | ItsJ0el | 205 | 279&nbsp&nbsp/ 26 / 41 | 29 | 2 | 15 | None | Report |
| #30 | | 1,163,990 | 98.35% | Myle | 148 | 289&nbsp&nbsp/ 25 / 43 | 34 | 0 | 6 | None | Report |
| #31 | | 1,155,590 | 95.87% | [_-Kukkai-_] | 270 | 281&nbsp&nbsp/ 26 / 41 | 34 | 2 | 13 | NF | Report |
| #32 | | 1,071,521 | 100.00% | ROMAMANOS | 320 | 294&nbsp&nbsp/ 26 / 43 | 37 | 0 | 0 | HR,HT | Report |
| #33 | | 1,034,460 | 96.97% | HiMyLolicon | 254 | 284&nbsp&nbsp/ 26 / 42 | 32 | 1 | 10 | NF | Report |
| #34 | | 1,017,540 | 89.81% | -Nicotine | 254 | 263&nbsp&nbsp/ 23 / 40 | 28 | 3 | 34 | NF | Report |
| #35 | | 990,560 | 88.15% | God Chilean | 250 | 261&nbsp&nbsp/ 21 / 38 | 28 | 5 | 38 | NF | Report |
| #36 | | 974,658 | 99.72% | trig0n | 320 | 294&nbsp&nbsp/ 26 / 42 | 37 | 1 | 0 | HT | Report |
| #37 | | 959,010 | 88.43% | Maincrashed | 246 | 256&nbsp&nbsp/ 24 / 41 | 29 | 2 | 40 | NF | Report |
| #38 | | 937,670 | 91.46% | My Angel Fumika | 242 | 267&nbsp&nbsp/ 24 / 41 | 30 | 2 | 29 | NF | Report |
| #39 | | 934,760 | 91.18% | Elusion | 242 | 263&nbsp&nbsp/ 26 / 42 | 30 | 1 | 31 | NF | Report |
| #40 | | 925,820 | 88.43% | Re1ax7 | 242 | 256&nbsp&nbsp/ 25 / 40 | 28 | 3 | 39 | NF | Report |
| #41 | | 873,170 | 97.25% | -Luminate | 223 | 285&nbsp&nbsp/ 26 / 42 | 35 | 1 | 9 | NF | Report |
| #42 | | 805,990 | 94.21% | Harlequin | 219 | 273&nbsp&nbsp/ 26 / 43 | 33 | 0 | 21 | NF | Report |
| #43 | | 794,220 | 93.39% | Happy Killing | 219 | 272&nbsp&nbsp/ 26 / 41 | 30 | 2 | 22 | NF | Report |
| #44 | | 785,550 | 91.46% | cbp105 | 219 | 266&nbsp&nbsp/ 26 / 40 | 30 | 3 | 28 | NF | Report |
| #45 | | 782,490 | 90.36% | Kouseki | 219 | 265&nbsp&nbsp/ 24 / 39 | 28 | 4 | 31 | NF | Report |
| #46 | | 780,350 | 90.91% | iro | 219 | 262&nbsp&nbsp/ 26 / 42 | 30 | 1 | 32 | NF | Report |
| #47 | | 769,790 | 88.71% | Henrick | 217 | 259&nbsp&nbsp/ 23 / 40 | 27 | 3 | 38 | NF | Report |
| #48 | | 769,440 | 91.74% | -Nirfu- | 219 | 266&nbsp&nbsp/ 25 / 42 | 28 | 1 | 29 | NF | Report |
| #49 | | 768,190 | 88.43% | - N e c r o t e r Y | 219 | 252&nbsp&nbsp/ 26 / 43 | 29 | 0 | 42 | NF | Report |
| #50 | | 748,080 | 89.53% | ZZRVI0B | 215 | 259&nbsp&nbsp/ 25 / 41 | 27 | 2 | 36 | NF | Report |