Artist:
Warak
Circle Size:

Approach Rate:

Title:
REANIMATE
HP Drain:

Star Difficulty:

(6.36)
Creator:
- Magic Bomb -
Accuracy:

Length:
2:30 (2:28 drain)
Source:
节奏大师
Genre:
Video Game (Instrumental)
BPM:
174
Tags:
mbomb rhythm master symphonic drumstep jbhyperion zirox jbh
User Rating:
Success Rate:
Points of Failure:


(graph is accumulative, based on % at fail/retry)

11.9% (144 of 1206 plays)

Submitted:
Qualified:
Jul 31, 2016
Sep 13, 2017
Rating Spread:

Favourited 13 times in total

Users that love this map: Ponchiwi, Absolute Zero, Myle, die Eisdiele, JeirYagtama, PiuAikatsu-chan, PachoGonzo, FruktoLove, kappaToast, ReolFanGirl, Anops, salchow, Quick Player
Options:
This Beatmap's Thread
This map is in a QUALIFIED state.
Beware that the leaderboard will be reset before it is ranked!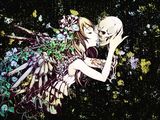 Reupload.
Thanks to ZiRoX for the Platter, and JBHyperion for the Rain, and both of them for the Cup!
Thanks to Absolute Zero for the bubble, and to F D Flourite for the heart!
Mrbinking is in the lead! ()
Score
41,632,095 (99.38%)
Max Combo
1186
300 / 100 / 50
1078 / 108 / 250
Misses
0
Geki (Elite Beat!)
113
Droplet misses
9
Mods
HD
Top 50 Scoreboard
| | Rank | Score | Accuracy | Player | Max Combo | 300 / 100 / 50 | Geki | Droplet Miss | Misses | Mods | |
| --- | --- | --- | --- | --- | --- | --- | --- | --- | --- | --- | --- |
| #1 | | 41,632,095 | 99.38% | Mrbinking | 1186 | 1078&nbsp&nbsp/ 108 / 250 | 113 | 9 | 0 | HD | Report |
| #2 | | 41,631,075 | 99.93% | noraRcat | 1186 | 1078&nbsp&nbsp/ 108 / 258 | 113 | 1 | 0 | HD | Report |
| #3 | | 41,629,925 | 99.58% | Seija | 1186 | 1078&nbsp&nbsp/ 108 / 253 | 113 | 6 | 0 | HD | Report |
| #4 | | 39,295,860 | 99.93% | Groex | 1186 | 1078&nbsp&nbsp/ 108 / 258 | 113 | 1 | 0 | None | Report |
| #5 | | 39,295,810 | 99.58% | Olib | 1186 | 1078&nbsp&nbsp/ 108 / 253 | 113 | 6 | 0 | None | Report |
| #6 | | 39,293,630 | 99.72% | Nelly | 1186 | 1078&nbsp&nbsp/ 108 / 255 | 113 | 4 | 0 | None | Report |
| #7 | | 31,351,930 | 99.52% | syu | 1056 | 1075&nbsp&nbsp/ 108 / 255 | 112 | 4 | 3 | None | Report |
| #8 | | 30,884,450 | 99.65% | - Magic Bomb - | 1052 | 1075&nbsp&nbsp/ 108 / 257 | 111 | 2 | 3 | None | Report |
| #9 | | 29,284,940 | 99.24% | Crystallize | 1013 | 1075&nbsp&nbsp/ 107 / 252 | 112 | 7 | 4 | None | Report |
| #10 | | 25,707,150 | 99.65% | Astrea | 931 | 1077&nbsp&nbsp/ 108 / 255 | 112 | 4 | 1 | None | Report |
| #11 | | 25,063,890 | 99.65% | ItsLexii | 933 | 1075&nbsp&nbsp/ 108 / 257 | 111 | 2 | 3 | None | Report |
| #12 | | 20,440,470 | 99.65% | [_-Kukkai-_] | 728 | 1077&nbsp&nbsp/ 108 / 255 | 112 | 4 | 1 | None | Report |
| #13 | | 20,024,759 | 99.03% | Spectator | 717 | 1072&nbsp&nbsp/ 108 / 251 | 110 | 8 | 6 | HD,HR | Report |
| #14 | | 19,858,550 | 99.45% | -Luminate | 812 | 1072&nbsp&nbsp/ 108 / 257 | 110 | 2 | 6 | None | Report |
| #15 | | 19,209,510 | 99.52% | Ascendance | 782 | 1074&nbsp&nbsp/ 107 / 257 | 110 | 2 | 5 | None | Report |
| #16 | | 17,235,870 | 99.58% | Yoshi_green | 648 | 1076&nbsp&nbsp/ 108 / 255 | 111 | 4 | 2 | None | Report |
| #17 | | 15,911,329 | 99.52% | Ponchiwi | 509 | 1073&nbsp&nbsp/ 108 / 257 | 110 | 2 | 5 | HR | Report |
| #18 | | 15,096,840 | 98.75% | [ Mobi ] | 646 | 1067&nbsp&nbsp/ 108 / 252 | 108 | 7 | 11 | None | Report |
| #19 | | 15,014,130 | 99.31% | Daletto | 633 | 1071&nbsp&nbsp/ 107 / 257 | 109 | 2 | 8 | None | Report |
| #20 | | 13,598,760 | 99.24% | amay173 | 540 | 1070&nbsp&nbsp/ 108 / 256 | 110 | 3 | 8 | None | Report |
| #21 | | 13,455,122 | 98.27% | Benny- | 635 | 1059&nbsp&nbsp/ 107 / 254 | 104 | 5 | 20 | HD | Report |
| #22 | | 13,061,170 | 99.31% | Happy Killing | 513 | 1072&nbsp&nbsp/ 108 / 255 | 108 | 4 | 6 | None | Report |
| #23 | | 12,755,720 | 99.24% | FruktoLove | 588 | 1071&nbsp&nbsp/ 107 / 256 | 108 | 3 | 8 | None | Report |
| #24 | | 11,398,390 | 98.96% | [Aless50] | 448 | 1073&nbsp&nbsp/ 108 / 249 | 109 | 10 | 5 | None | Report |
| #25 | | 10,861,350 | 98.82% | Deley- | 539 | 1069&nbsp&nbsp/ 108 / 251 | 108 | 8 | 9 | None | Report |
| #26 | | 10,273,660 | 98.48% | -Nirfu- | 523 | 1064&nbsp&nbsp/ 107 / 252 | 105 | 7 | 15 | None | Report |
| #27 | | 8,869,334 | 97.51% | -wwwww | 326 | 1060&nbsp&nbsp/ 107 / 242 | 102 | 17 | 19 | HR | Report |
| #28 | | 7,211,440 | 98.34% | F D Flourite | 337 | 1062&nbsp&nbsp/ 107 / 252 | 103 | 7 | 17 | None | Report |
| #29 | | 6,178,310 | 98.27% | YamiSora | 320 | 1060&nbsp&nbsp/ 107 / 253 | 101 | 6 | 19 | None | Report |
| #30 | | 6,030,150 | 97.30% | [A]bsolute | 294 | 1056&nbsp&nbsp/ 105 / 245 | 97 | 14 | 25 | None | Report |
| #31 | | 4,736,481 | 98.20% | Jaumterran | 398 | 1055&nbsp&nbsp/ 108 / 256 | 104 | 3 | 23 | NF,HD | Report |
| #32 | | 4,217,380 | 97.02% | x123y700 | 243 | 1052&nbsp&nbsp/ 106 / 244 | 95 | 15 | 28 | None | Report |
| #33 | | 4,119,470 | 96.82% | KurotsukiHime | 243 | 1044&nbsp&nbsp/ 108 / 247 | 94 | 12 | 34 | None | Report |
| #34 | | 3,632,300 | 97.92% | hexagoner | 402 | 1055&nbsp&nbsp/ 108 / 252 | 100 | 7 | 23 | NF | Report |
| #35 | | 3,030,300 | 96.26% | Absolute Zero | 220 | 1036&nbsp&nbsp/ 107 / 248 | 88 | 11 | 43 | None | Report |
| #36 | | 2,600,510 | 95.92% | H-Scenes | 127 | 1041&nbsp&nbsp/ 104 / 241 | 86 | 18 | 41 | None | Report |
| #37 | | 2,214,644 | 95.85% | Del | 299 | 1041&nbsp&nbsp/ 105 / 239 | 87 | 20 | 40 | NF,NC | Report |
| #38 | | 1,715,606 | 98.34% | hikikochan | 262 | 1062&nbsp&nbsp/ 108 / 251 | 98 | 8 | 16 | HT | Report |
| #39 | | 1,086,030 | 91.83% | Ankanogradiel | 121 | 989&nbsp&nbsp/ 103 / 235 | 74 | 24 | 94 | NF | Report |
| #40 | | 931,450 | 94.53% | Roido | 83 | 1004&nbsp&nbsp/ 108 / 254 | 77 | 5 | 74 | EZ | Report |
| #41 | | 874,510 | 90.10% | FlyTF | 86 | 964&nbsp&nbsp/ 103 / 235 | 67 | 24 | 119 | NF | Report |
| #42 | | 747,640 | 87.89% | JeirYagtama | 97 | 929&nbsp&nbsp/ 102 / 239 | 58 | 20 | 155 | NF | Report |
| #43 | | 434,557 | 87.06% | Meftly | 80 | 923&nbsp&nbsp/ 101 / 234 | 49 | 25 | 162 | NF,HT | Report |
| #44 | | 349,405 | 82.08% | liduc2015 | 66 | 882&nbsp&nbsp/ 97 / 207 | 33 | 52 | 207 | NF,HT | Report |
| #45 | | 338,004 | 70.24% | jongwon12 | 25 | 762&nbsp&nbsp/ 78 / 175 | 13 | 84 | 346 | NF,HD,FL | Report |
| #46 | | 161,590 | 42.42% | TheSeniorGamer | 12 | 453&nbsp&nbsp/ 55 / 105 | 0 | 154 | 678 | NF | Report |
| #47 | | 138,480 | 36.19% | penadent | 13 | 392&nbsp&nbsp/ 38 / 93 | 2 | 166 | 756 | NF | Report |
| #48 | | 125,970 | 32.73% | nan desu ka | 10 | 352&nbsp&nbsp/ 42 / 79 | 0 | 180 | 792 | NF | Report |
| #49 | | 98,910 | 28.10% | hiepdepgiai | 8 | 296&nbsp&nbsp/ 35 / 75 | 0 | 184 | 855 | NF | Report |
| #50 | | 85,753 | 21.25% | Kurtsi | 8 | 249&nbsp&nbsp/ 18 / 40 | 0 | 219 | 919 | NF,NC | Report |