Artist:
Au5
Circle Size:

Approach Rate:

Title:
Reiteration
HP Drain:

Star Difficulty:

(5.26)
Creator:
NeilPerry
Accuracy:

Length:
3:45 (3:19 drain)
Source:
Genre:
Electronic (Instrumental)
BPM:
170
Tags:
drumstep monstercat dnb wub dubstep rmdy snownino_ namki fcl wajinshu vanucik
User Rating:
Success Rate:
Points of Failure:


(graph is accumulative, based on % at fail/retry)

9.4% (117 of 1251 plays)

Submitted:
Qualified:
Jul 28, 2016
Sep 14, 2017
Rating Spread:

Favourited 39 times in total

Users that love this map: YayaBunWa, Regou, Fanker, unberlin, plmnbvz, Mirash, Starger, Janga, Ponyawka, Halgoh, Avernus, Blooming Lily, Keshin-, Seele Vollerei, vetochka, Antaryy, den0saur, FoxyGrandpa, Teazkor, Snakeq and many more!
Options:
This Beatmap's Thread
This map is in a QUALIFIED state.
Beware that the leaderboard will be reset before it is ranked!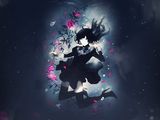 REDOWNLOAD IT FOR HITSOUNDS 26.08.2017!!!

- Relapse by me
- Insane by
SnowNino_

- Hard by
Namki

- Collab Advanced by me,
FCL
and
Wajinshu

- Normal by
Vanucik

- Easy by
-Rmdy
RIP Sb by
Naxess
(ask me forum pm if u wanna this)
Banner and size fix of background by
-halfy-
Blessed by ProBox to rank it :D
follon is in the lead! ()
Score
31,462,460 (98.46%)
Max Combo
1338
300 / 100 / 50
805 / 19 / 0
Misses
0
Geki (Elite Beat!)
328
Katu (Beat!)
18
Mods
None
Top 50 Scoreboard
| | Rank | Score | Accuracy | Player | Max Combo | 300 / 100 / 50 | Geki | Katu | Misses | Mods | |
| --- | --- | --- | --- | --- | --- | --- | --- | --- | --- | --- | --- |
| #1 | | 31,462,460 | 98.46% | follon | 1338 | 805&nbsp&nbsp/ 19 / 0 | 328 | 18 | 0 | None | Report |
| #2 | | 21,647,730 | 96.93% | Zenoha | 1106 | 787&nbsp&nbsp/ 35 / 0 | 309 | 35 | 2 | None | Report |
| #3 | | 17,326,280 | 97.71% | Jace | 945 | 796&nbsp&nbsp/ 27 / 1 | 318 | 27 | 0 | None | Report |
| #4 | | 14,426,040 | 96.80% | Alumetri | 829 | 785&nbsp&nbsp/ 38 / 0 | 311 | 34 | 1 | None | Report |
| #5 | | 10,556,986 | 94.74% | [ScarletFang] | 540 | 759&nbsp&nbsp/ 65 / 0 | 289 | 57 | 0 | HD | Report |
| #6 | | 9,535,430 | 95.13% | -Ranndom- | 588 | 765&nbsp&nbsp/ 55 / 3 | 296 | 46 | 1 | None | Report |
| #7 | | 9,335,300 | 95.29% | Desew | 512 | 767&nbsp&nbsp/ 54 / 1 | 295 | 48 | 2 | None | Report |
| #8 | | 9,293,640 | 94.26% | - G I D Z - | 528 | 754&nbsp&nbsp/ 68 / 0 | 287 | 57 | 2 | None | Report |
| #9 | | 9,085,700 | 97.29% | Avernus | 608 | 791&nbsp&nbsp/ 32 / 0 | 317 | 28 | 1 | None | Report |
| #10 | | 8,467,885 | 96.74% | Silver_Cr0w | 519 | 786&nbsp&nbsp/ 32 / 3 | 313 | 27 | 3 | HD | Report |
| #11 | | 8,413,740 | 94.42% | pyccknn | 452 | 756&nbsp&nbsp/ 66 / 0 | 280 | 64 | 2 | None | Report |
| #12 | | 8,146,140 | 94.70% | Snakeq | 514 | 760&nbsp&nbsp/ 60 / 2 | 288 | 54 | 2 | None | Report |
| #13 | | 7,649,050 | 93.22% | [MoorE] | 551 | 742&nbsp&nbsp/ 78 / 1 | 268 | 74 | 3 | None | Report |
| #14 | | 7,249,432 | 95.27% | gusrua123 | 461 | 768&nbsp&nbsp/ 49 / 4 | 299 | 41 | 3 | HD | Report |
| #15 | | 6,977,930 | 96.46% | unberlin | 540 | 783&nbsp&nbsp/ 34 / 3 | 309 | 32 | 4 | None | Report |
| #16 | | 6,933,410 | 93.65% | Megatron is bad | 498 | 747&nbsp&nbsp/ 72 / 4 | 283 | 58 | 1 | None | Report |
| #17 | | 6,893,380 | 91.22% | TVim | 425 | 718&nbsp&nbsp/ 97 / 8 | 252 | 85 | 1 | None | Report |
| #18 | | 6,614,540 | 95.51% | Legestrophe | 532 | 771&nbsp&nbsp/ 48 / 0 | 297 | 44 | 5 | None | Report |
| #19 | | 6,399,130 | 96.60% | kkk | 379 | 783&nbsp&nbsp/ 39 / 0 | 310 | 34 | 2 | None | Report |
| #20 | | 5,992,940 | 93.12% | aaaaaaa- | 411 | 743&nbsp&nbsp/ 72 / 2 | 278 | 60 | 7 | None | Report |
| #21 | | 5,901,550 | 92.35% | EijiKuinbii | 294 | 732&nbsp&nbsp/ 86 / 2 | 266 | 74 | 4 | None | Report |
| #22 | | 5,859,730 | 91.93% | Riobener | 398 | 728&nbsp&nbsp/ 87 / 3 | 263 | 75 | 6 | None | Report |
| #23 | | 5,672,670 | 96.76% | Axarious | 377 | 784&nbsp&nbsp/ 40 / 0 | 309 | 37 | 0 | None | Report |
| #24 | | 5,664,730 | 93.59% | ImNuclear | 399 | 747&nbsp&nbsp/ 72 / 1 | 284 | 57 | 4 | None | Report |
| #25 | | 5,637,080 | 90.94% | Alonevpk | 399 | 721&nbsp&nbsp/ 84 / 2 | 262 | 68 | 17 | None | Report |
| #26 | | 5,215,684 | 92.48% | Kaiverax | 373 | 737&nbsp&nbsp/ 75 / 0 | 269 | 68 | 12 | HD | Report |
| #27 | | 5,137,890 | 91.55% | fooders | 392 | 722&nbsp&nbsp/ 97 / 0 | 265 | 79 | 5 | None | Report |
| #28 | | 5,006,000 | 92.88% | G4SH4 | 350 | 741&nbsp&nbsp/ 72 / 2 | 277 | 61 | 9 | None | Report |
| #29 | | 4,820,130 | 94.48% | _YuriNee | 308 | 757&nbsp&nbsp/ 64 / 1 | 286 | 57 | 2 | None | Report |
| #30 | | 4,809,791 | 90.05% | Just_A_M0nk | 400 | 705&nbsp&nbsp/ 109 / 4 | 252 | 85 | 6 | HD,HR | Report |
| #31 | | 4,806,940 | 95.75% | xXmcgamer2004Xx | 324 | 772&nbsp&nbsp/ 51 / 0 | 298 | 47 | 1 | None | Report |
| #32 | | 4,784,350 | 93.37% | Kyoushouryuu | 307 | 745&nbsp&nbsp/ 71 / 4 | 277 | 61 | 4 | None | Report |
| #33 | | 4,721,010 | 93.14% | TigerRem | 388 | 745&nbsp&nbsp/ 66 / 3 | 277 | 58 | 10 | None | Report |
| #34 | | 4,689,330 | 94.15% | schlafen | 279 | 754&nbsp&nbsp/ 65 / 1 | 284 | 58 | 4 | HD | Report |
| #35 | | 4,647,660 | 95.06% | Aceihar | 347 | 766&nbsp&nbsp/ 51 / 2 | 297 | 43 | 5 | None | Report |
| #36 | | 4,520,400 | 92.78% | Choke Lord | 357 | 739&nbsp&nbsp/ 74 / 5 | 276 | 60 | 6 | None | Report |
| #37 | | 4,422,360 | 93.12% | Chabirosa | 332 | 744&nbsp&nbsp/ 66 / 8 | 276 | 57 | 6 | None | Report |
| #38 | | 4,342,510 | 93.95% | Shleffles | 295 | 753&nbsp&nbsp/ 63 / 1 | 282 | 58 | 7 | None | Report |
| #39 | | 4,329,180 | 94.78% | R3F13X | 353 | 764&nbsp&nbsp/ 50 / 2 | 296 | 40 | 8 | None | Report |
| #40 | | 4,310,550 | 93.53% | Anpan dayo | 381 | 749&nbsp&nbsp/ 65 / 0 | 281 | 57 | 10 | None | Report |
| #41 | | 4,275,330 | 90.57% | kTN | 291 | 711&nbsp&nbsp/ 105 / 2 | 250 | 89 | 6 | None | Report |
| #42 | | 4,151,400 | 91.26% | Irona | 330 | 721&nbsp&nbsp/ 91 / 4 | 260 | 74 | 8 | None | Report |
| #43 | | 4,096,340 | 91.48% | NotEnough | 275 | 722&nbsp&nbsp/ 94 / 3 | 262 | 77 | 5 | None | Report |
| #44 | | 4,030,520 | 90.47% | [ Turtle ] | 298 | 712&nbsp&nbsp/ 100 / 1 | 249 | 89 | 11 | None | Report |
| #45 | | 4,022,290 | 92.48% | Karlos Harjulez | 253 | 736&nbsp&nbsp/ 77 / 2 | 271 | 64 | 9 | None | Report |
| #46 | | 3,975,730 | 92.25% | [ tapHAPPY ] | 348 | 734&nbsp&nbsp/ 77 / 3 | 266 | 68 | 10 | None | Report |
| #47 | | 3,844,290 | 91.73% | Garr | 294 | 730&nbsp&nbsp/ 75 / 5 | 273 | 57 | 14 | None | Report |
| #48 | | 3,729,200 | 90.88% | Komore | 332 | 721&nbsp&nbsp/ 80 / 7 | 264 | 64 | 16 | None | Report |
| #49 | | 3,655,780 | 91.87% | DeviousPanda | 246 | 732&nbsp&nbsp/ 74 / 2 | 275 | 59 | 16 | HD | Report |
| #50 | | 3,639,690 | 88.43% | [ - Kitsune - ] | 293 | 688&nbsp&nbsp/ 119 / 6 | 248 | 83 | 11 | None | Report |