Beatmap Listing » THE ORAL CIGARETTES - Kyouran Hey Kids!!
Artist:
THE ORAL CIGARETTES
Circle Size:

Approach Rate:

Title:
Kyouran Hey Kids!!
HP Drain:

Star Difficulty:

(4.04)
Creator:
Prophecy
Accuracy:

Length:
1:29 (1:28 drain)
Source:
ノラガミ ARAGOTO
Genre:
Anime (Japanese)
BPM:
142
Tags:
noragami tv size op1 kwan iamkwan kwantan aabc aabc271 [r] ron
User Rating:
Success Rate:
Points of Failure:


(graph is accumulative, based on % at fail/retry)

25.4% (1926 of 7587 plays)

Submitted:
Ranked:
Jul 17, 2016
Nov 12, 2017
Rating Spread:

Favourited 77 times in total

Users that love this map: N P U S T, MUUSHU, IControl, iroN12, MHV, skarlett14, technogear40, aso6239, Dj4ever, LoverofVocaloid, HaXMasTer, KimmyMC, Hikari-chin, BroBot505, javerixx, uohzemllac, darkitachizero, stomfler, TylkoFarcik, JosueAkioALV and many more!
Options:
Modding / Discussion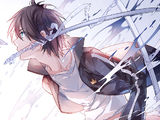 #5 - 狂乱Hey Kids!!
I swear I respect the hero!
「我發誓我尊敬英雄!!」
Taiko

#11

:2017 Community Choice map

Surono
|

tasuke912
|

Surono

Storyboard by
Prophecy
KwaN's Kantan by
IamKwaN
Futsuu by
Prophecy
Muzukashii by
Ron
aabc's Oni by
aabc271
Inner Oni by
Prophecy
Back
| Next
Special Thanks
Regraz
✮
sodarose ✮
IControl ✮
Ron ✮✮✮ + Guest difficulty
CrzSword ✮
tasuke912
Surono
aabc271 (Guest Difficulty)
and many modders <3
sing216 is in the lead! ()
Score
663,192 (100.00%)
Max Combo
522
300 / 100 / 50
522 / 0 / 0
Misses
0
Geki (Elite Beat!)
14
Katu (Beat!)
0
Mods
HR,DT
Top 50 Scoreboard
| | Rank | Score | Accuracy | Player | Max Combo | 300 / 100 / 50 | Geki | Katu | Misses | Mods | |
| --- | --- | --- | --- | --- | --- | --- | --- | --- | --- | --- | --- |
| #1 | | 663,192 | 100.00% | sing216 | 522 | 522&nbsp&nbsp/ 0 / 0 | 14 | 0 | 0 | HR,DT | Report |
| #2 | | 663,192 | 100.00% | uone | 522 | 522&nbsp&nbsp/ 0 / 0 | 12 | 0 | 0 | HD,DT,PF | Report |
| #3 | | 663,192 | 100.00% | v2fax | 522 | 522&nbsp&nbsp/ 0 / 0 | 11 | 0 | 0 | HD,DT | Report |
| #4 | | 663,192 | 100.00% | shinchikuhome | 522 | 522&nbsp&nbsp/ 0 / 0 | 9 | 0 | 0 | HR,DT | Report |
| #5 | | 657,167 | 99.23% | MetalStream | 522 | 514&nbsp&nbsp/ 8 / 0 | 4 | 0 | 0 | HD,DT | Report |
| #6 | | 654,016 | 98.75% | Eiuh | 522 | 509&nbsp&nbsp/ 13 / 0 | 12 | 1 | 0 | HD,DT | Report |
| #7 | | 651,252 | 97.99% | Das | 522 | 501&nbsp&nbsp/ 21 / 0 | 2 | 2 | 0 | HD,DT | Report |
| #8 | | 649,996 | 98.08% | shiduyo | 522 | 502&nbsp&nbsp/ 20 / 0 | 3 | 0 | 0 | HD,DT | Report |
| #9 | | 649,924 | 98.56% | gaston_2199 | 522 | 507&nbsp&nbsp/ 15 / 0 | 2 | 0 | 0 | HD,DT | Report |
| #10 | | 648,560 | 97.80% | numamuto1 | 522 | 499&nbsp&nbsp/ 23 / 0 | 18 | 0 | 0 | HD,DT | Report |
| #11 | | 643,517 | 97.03% | --Madara uchiha | 522 | 491&nbsp&nbsp/ 31 / 0 | 14 | 0 | 0 | HD,DT | Report |
| #12 | | 640,850 | 97.22% | Jerry | 522 | 493&nbsp&nbsp/ 29 / 0 | 14 | 2 | 0 | HD,DT | Report |
| #13 | | 638,545 | 96.74% | [L]oSer | 522 | 488&nbsp&nbsp/ 34 / 0 | 9 | 1 | 0 | HD,NC | Report |
| #14 | | 638,460 | 96.55% | AlvaroYL | 522 | 486&nbsp&nbsp/ 36 / 0 | 13 | 1 | 0 | HR,DT | Report |
| #15 | | 637,394 | 96.74% | 7jasmine | 522 | 488&nbsp&nbsp/ 34 / 0 | 3 | 0 | 0 | HD,NC | Report |
| #16 | | 637,152 | 100.00% | sed234rrr | 522 | 522&nbsp&nbsp/ 0 / 0 | 7 | 0 | 0 | DT | Report |
| #17 | | 637,152 | 100.00% | _yu68 | 522 | 522&nbsp&nbsp/ 0 / 0 | 7 | 0 | 0 | DT | Report |
| #18 | | 632,382 | 99.14% | Fudgyking | 522 | 513&nbsp&nbsp/ 9 / 0 | 3 | 0 | 0 | DT | Report |
| #19 | | 629,442 | 98.75% | Kudw | 522 | 509&nbsp&nbsp/ 13 / 0 | 1 | 0 | 0 | DT | Report |
| #20 | | 627,597 | 98.28% | houraizin | 522 | 504&nbsp&nbsp/ 18 / 0 | 22 | 0 | 0 | DT | Report |
| #21 | | 626,257 | 98.56% | moonnight0520 | 522 | 507&nbsp&nbsp/ 15 / 0 | 1 | 0 | 0 | DT | Report |
| #22 | | 626,207 | 98.66% | ayimuf | 522 | 508&nbsp&nbsp/ 14 / 0 | 0 | 0 | 0 | DT | Report |
| #23 | | 624,642 | 98.08% | [ ClariS ] | 522 | 502&nbsp&nbsp/ 20 / 0 | 7 | 0 | 0 | DT | Report |
| #24 | | 623,595 | 94.16% | ice man007 | 520 | 463&nbsp&nbsp/ 57 / 0 | 18 | 1 | 2 | HR,DT | Report |
| #25 | | 623,254 | 98.37% | Oui | 522 | 505&nbsp&nbsp/ 17 / 0 | 17 | 2 | 0 | DT | Report |
| #26 | | 623,224 | 98.08% | ZethZ161 | 522 | 502&nbsp&nbsp/ 20 / 0 | 3 | 0 | 0 | DT | Report |
| #27 | | 622,002 | 97.70% | canttstop | 522 | 498&nbsp&nbsp/ 24 / 0 | 2 | 0 | 0 | DT | Report |
| #28 | | 621,672 | 97.70% | jmeh07 | 522 | 498&nbsp&nbsp/ 24 / 0 | 8 | 0 | 0 | DT | Report |
| #29 | | 621,232 | 97.41% | perro chocapic | 522 | 495&nbsp&nbsp/ 27 / 0 | 10 | 0 | 0 | DT | Report |
| #30 | | 620,384 | 96.26% | Axer | 522 | 483&nbsp&nbsp/ 39 / 0 | 0 | 0 | 0 | HD,DT | Report |
| #31 | | 619,782 | 97.51% | DukeDukeDura | 522 | 496&nbsp&nbsp/ 26 / 0 | 4 | 0 | 0 | DT | Report |
| #32 | | 619,552 | 97.51% | kazzysan | 522 | 496&nbsp&nbsp/ 26 / 0 | 16 | 4 | 0 | NC | Report |
| #33 | | 614,897 | 96.46% | xpokn | 522 | 485&nbsp&nbsp/ 37 / 0 | 4 | 0 | 0 | DT | Report |
| #34 | | 614,487 | 96.74% | apaajaboleh10 | 522 | 488&nbsp&nbsp/ 34 / 0 | 15 | 3 | 0 | DT | Report |
| #35 | | 612,747 | 96.46% | TrolloCat | 522 | 485&nbsp&nbsp/ 37 / 0 | 6 | 1 | 0 | NC | Report |
| #36 | | 612,657 | 96.17% | JP HiDe | 522 | 482&nbsp&nbsp/ 40 / 0 | 12 | 1 | 0 | NC | Report |
| #37 | | 611,977 | 96.26% | Three_Knots | 522 | 483&nbsp&nbsp/ 39 / 0 | 18 | 1 | 0 | NC | Report |
| #38 | | 611,427 | 96.55% | animexamera | 522 | 486&nbsp&nbsp/ 36 / 0 | 0 | 0 | 0 | DT | Report |
| #39 | | 611,112 | 100.00% | knoc | 522 | 522&nbsp&nbsp/ 0 / 0 | 9 | 0 | 0 | HR | Report |
| #40 | | 611,112 | 100.00% | kevin3333g | 522 | 522&nbsp&nbsp/ 0 / 0 | 22 | 0 | 0 | HR | Report |
| #41 | | 611,112 | 100.00% | Saikoro | 522 | 522&nbsp&nbsp/ 0 / 0 | 6 | 0 | 0 | HR | Report |
| #42 | | 611,112 | 100.00% | ][ -GH- ][ | 522 | 522&nbsp&nbsp/ 0 / 0 | 17 | 0 | 0 | HR,SD | Report |
| #43 | | 610,222 | 96.26% | Supersonic12 | 522 | 483&nbsp&nbsp/ 39 / 0 | 17 | 1 | 0 | DT | Report |
| #44 | | 609,662 | 96.07% | _verto_ | 522 | 481&nbsp&nbsp/ 41 / 0 | 9 | 0 | 0 | DT | Report |
| #45 | | 609,427 | 95.69% | Alchyr | 522 | 477&nbsp&nbsp/ 45 / 0 | 0 | 0 | 0 | DT | Report |
| #46 | | 608,704 | 97.13% | _Age | 522 | 492&nbsp&nbsp/ 30 / 0 | 3 | 1 | 0 | DT | Report |
| #47 | | 607,647 | 95.31% | [_Chichinya_] | 522 | 473&nbsp&nbsp/ 49 / 0 | 14 | 0 | 0 | DT | Report |
| #48 | | 607,620 | 99.52% | TsubasaLife | 522 | 517&nbsp&nbsp/ 5 / 0 | 0 | 0 | 0 | HR | Report |
| #49 | | 607,388 | 95.79% | Mikalodo | 522 | 478&nbsp&nbsp/ 44 / 0 | 18 | 0 | 0 | DT | Report |
| #50 | | 607,212 | 95.31% | igorsprite | 522 | 473&nbsp&nbsp/ 49 / 0 | 17 | 1 | 0 | DT | Report |