Artist:
Walkure
Circle Size:

Approach Rate:

Title:
Ikenai Borderline
HP Drain:

Star Difficulty:

(6.53)
Creator:
noraRcat
Accuracy:

Length:
4:32 (4:32 drain)
Source:
Macross Δ
Genre:
Unspecified (Other)
BPM:
161
Tags:
User Rating:
Success Rate:
Points of Failure:


(graph is accumulative, based on % at fail/retry)

2.2% (18 of 810 plays)

Submitted:
Loved:
Apr 30, 2016
Feb 4, 2018
Rating Spread:

Favourited 22 times in total

Users that love this map: RAMPAGE88, Furely, [Nico], Nucoin, ryohukun, Hirikoshi, skanoline, FrostZeo, Senfuresu Kura, aa320024, Fl4ndre Scarlet, YukaRei, Laaawaa, Steelix4, Aki-sama, KawaiiNoLife, rinacle, Calev-, - Syamu -, Zyonii and many more!
Options:
Modding / Discussion
This map is in a LOVED state.
As such, it will not award any pp and leaderboards may be reset by the beatmap creator.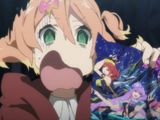 Collab -
Furely
& me
for Graveyard
sennkouhanabi is in the lead! ()
Score
89,869,581 (99.78%)
Max Combo
1769
300 / 100 / 50
1661 / 153 / 427
Misses
1
Geki (Elite Beat!)
282
Droplet misses
4
Mods
HD
Top 50 Scoreboard
| | Rank | Score | Accuracy | Player | Max Combo | 300 / 100 / 50 | Geki | Droplet Miss | Misses | Mods | |
| --- | --- | --- | --- | --- | --- | --- | --- | --- | --- | --- | --- |
| #1 | | 89,869,581 | 99.78% | sennkouhanabi | 1769 | 1661&nbsp&nbsp/ 153 / 427 | 282 | 4 | 1 | HD | Report |
| #2 | | 89,735,990 | 100.00% | noraRcat | 1815 | 1662&nbsp&nbsp/ 153 / 431 | 283 | 0 | 0 | None | Report |
| #3 | | 87,895,370 | 99.87% | - S a k u r a - | 1798 | 1661&nbsp&nbsp/ 153 / 429 | 282 | 2 | 1 | None | Report |
| #4 | | 66,786,679 | 99.38% | monstratorfull | 1505 | 1656&nbsp&nbsp/ 150 / 426 | 280 | 5 | 9 | HD | Report |
| #5 | | 62,488,820 | 99.24% | Azeidith | 1508 | 1659&nbsp&nbsp/ 150 / 420 | 279 | 11 | 6 | None | Report |
| #6 | | 58,983,350 | 99.47% | Ryoko | 1445 | 1655&nbsp&nbsp/ 152 / 427 | 279 | 4 | 8 | None | Report |
| #7 | | 58,703,540 | 98.98% | Hareimu | 1454 | 1644&nbsp&nbsp/ 151 / 428 | 273 | 3 | 20 | None | Report |
| #8 | | 45,456,080 | 99.02% | Tenshichan | 1260 | 1643&nbsp&nbsp/ 153 / 428 | 273 | 3 | 19 | None | Report |
| #9 | | 28,148,060 | 98.84% | My Angel Fumika | 724 | 1646&nbsp&nbsp/ 150 / 424 | 275 | 7 | 19 | None | Report |
| #10 | | 27,448,460 | 99.51% | Spectator | 738 | 1654&nbsp&nbsp/ 153 / 428 | 279 | 3 | 8 | None | Report |
| #11 | | 26,655,440 | 97.73% | Fl4ndre Scarlet | 916 | 1635&nbsp&nbsp/ 146 / 414 | 264 | 17 | 34 | None | Report |
| #12 | | 23,173,050 | 99.87% | -itsy_v2- | 975 | 1661&nbsp&nbsp/ 153 / 429 | 282 | 2 | 1 | NF | Report |
| #13 | | 21,150,300 | 98.89% | Fensalir | 548 | 1647&nbsp&nbsp/ 152 / 422 | 277 | 9 | 16 | None | Report |
| #14 | | 20,729,010 | 98.80% | [Nico] | 623 | 1647&nbsp&nbsp/ 149 / 423 | 271 | 8 | 19 | None | Report |
| #15 | | 5,393,080 | 96.71% | vkells | 384 | 1609&nbsp&nbsp/ 149 / 414 | 257 | 17 | 57 | NF | Report |
| #16 | | 2,654,160 | 93.68% | Sinnoh | 240 | 1569&nbsp&nbsp/ 143 / 392 | 233 | 39 | 103 | NF | Report |
| #17 | | 2,507,800 | 93.63% | cbp105 | 185 | 1558&nbsp&nbsp/ 148 / 397 | 228 | 34 | 109 | NF | Report |
| #18 | | 1,695,290 | 89.31% | Coco-chan | 120 | 1480&nbsp&nbsp/ 138 / 388 | 207 | 43 | 197 | NF | Report |
| #19 | | 351,765 | 53.25% | jason199737 | 28 | 853&nbsp&nbsp/ 91 / 252 | 69 | 179 | 871 | NF,EZ | Report |
| #20 | | 284,150 | 43.01% | samhosam | 37 | 693&nbsp&nbsp/ 68 / 205 | 52 | 226 | 1054 | NF,EZ | Report |
| #21 | | 252,370 | 38.16% | zipated | 29 | 645&nbsp&nbsp/ 57 / 155 | 43 | 276 | 1113 | NF | Report |
| #22 | | 114,194 | 15.49% | stranger42 | 7 | 271&nbsp&nbsp/ 20 / 57 | 17 | 374 | 1524 | NF,HD,HR,DT,FL | Report |
| #23 | | 300 | 0.04% | 473147315371 | 1 | 1&nbsp&nbsp/ 0 / 0 | 1 | 431 | 1814 | NF | Report |