Artist:
DJ Totoriott
Circle Size:

Approach Rate:

Title:
Chronoxia
HP Drain:

Star Difficulty:

(6.20)
Creator:
Kyuare
Accuracy:

Length:
1:54 (1:43 drain)
Source:
REFLEC BEAT groovin'!!
Genre:
Video Game (Instrumental)
BPM:
180
Tags:
clsw wildone94 jbhyperion kurokami furely konami bemani totto
User Rating:
Success Rate:
Points of Failure:


(graph is accumulative, based on % at fail/retry)

4.8% (1854 of 38704 plays)

Submitted:
Ranked:
Mar 13, 2016
May 6, 2017
Rating Spread:

Favourited 117 times in total

Users that love this map: SUBSTAC9, Ken Doll, Badis, su80102438, dmsquf7342, Furely, h6463535, PM____, Nucoin, S a o r i, Danilo, Yumeno Himiko, ryohukun, Miharu, OwO vUwUncs x33, DakkyChan, Setomi, enjoyit1025, rew0825, skanoline and many more!
Options:
Modding / Discussion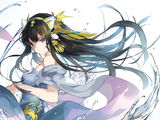 Thanks for the support everyone.
ExGon is in the lead! ()
Score
28,067,334 (100.00%)
Max Combo
885
300 / 100 / 50
885 / 0 / 142
Misses
0
Geki (Elite Beat!)
107
Droplet misses
0
Mods
HD,HR
Top 50 Scoreboard
| | Rank | Score | Accuracy | Player | Max Combo | 300 / 100 / 50 | Geki | Droplet Miss | Misses | Mods | |
| --- | --- | --- | --- | --- | --- | --- | --- | --- | --- | --- | --- |
| #1 | | 28,067,334 | 100.00% | ExGon | 885 | 885&nbsp&nbsp/ 0 / 142 | 107 | 0 | 0 | HD,HR | Report |
| #2 | | 28,067,334 | 100.00% | b-a-d-s123 | 885 | 885&nbsp&nbsp/ 0 / 142 | 107 | 0 | 0 | HD,HR,PF | Report |
| #3 | | 26,493,756 | 99.71% | Aqliva | 885 | 885&nbsp&nbsp/ 0 / 139 | 107 | 3 | 0 | HR | Report |
| #4 | | 26,493,746 | 99.61% | [224]Hyperw7 | 885 | 885&nbsp&nbsp/ 0 / 138 | 107 | 4 | 0 | HR | Report |
| #5 | | 25,088,756 | 100.00% | Setomi | 885 | 885&nbsp&nbsp/ 0 / 142 | 107 | 0 | 0 | HD | Report |
| #6 | | 25,088,756 | 100.00% | _Asriel | 885 | 885&nbsp&nbsp/ 0 / 142 | 107 | 0 | 0 | HD | Report |
| #7 | | 25,088,756 | 100.00% | Berea | 885 | 885&nbsp&nbsp/ 0 / 142 | 107 | 0 | 0 | HD | Report |
| #8 | | 25,088,756 | 100.00% | LechuCzechu | 885 | 885&nbsp&nbsp/ 0 / 142 | 107 | 0 | 0 | HD | Report |
| #9 | | 25,088,756 | 100.00% | qebrus | 885 | 885&nbsp&nbsp/ 0 / 142 | 107 | 0 | 0 | HD | Report |
| #10 | | 25,088,756 | 100.00% | Deceitful | 885 | 885&nbsp&nbsp/ 0 / 142 | 107 | 0 | 0 | HD | Report |
| #11 | | 25,088,756 | 100.00% | noraRcat | 885 | 885&nbsp&nbsp/ 0 / 142 | 107 | 0 | 0 | HD | Report |
| #12 | | 25,088,756 | 100.00% | Crystal | 885 | 885&nbsp&nbsp/ 0 / 142 | 107 | 0 | 0 | HD | Report |
| #13 | | 25,088,756 | 100.00% | mjj741 | 885 | 885&nbsp&nbsp/ 0 / 142 | 107 | 0 | 0 | HD | Report |
| #14 | | 25,088,756 | 100.00% | Fli | 885 | 885&nbsp&nbsp/ 0 / 142 | 107 | 0 | 0 | HD | Report |
| #15 | | 25,088,756 | 100.00% | Guillotine | 885 | 885&nbsp&nbsp/ 0 / 142 | 107 | 0 | 0 | HD | Report |
| #16 | | 25,088,756 | 100.00% | VagaNNN | 885 | 885&nbsp&nbsp/ 0 / 142 | 107 | 0 | 0 | HD | Report |
| #17 | | 25,088,746 | 99.90% | -Kurx | 885 | 885&nbsp&nbsp/ 0 / 141 | 107 | 1 | 0 | HD | Report |
| #18 | | 25,088,746 | 99.90% | alienflybot | 885 | 885&nbsp&nbsp/ 0 / 141 | 107 | 1 | 0 | HD | Report |
| #19 | | 25,088,746 | 99.90% | Spectator | 885 | 885&nbsp&nbsp/ 0 / 141 | 107 | 1 | 0 | HD | Report |
| #20 | | 25,088,736 | 99.81% | lechuguin | 885 | 885&nbsp&nbsp/ 0 / 140 | 107 | 2 | 0 | HD | Report |
| #21 | | 25,088,736 | 99.81% | sennkouhanabi | 885 | 885&nbsp&nbsp/ 0 / 140 | 107 | 2 | 0 | HD | Report |
| #22 | | 25,088,736 | 99.81% | FABninja | 885 | 885&nbsp&nbsp/ 0 / 140 | 107 | 2 | 0 | HD | Report |
| #23 | | 25,088,736 | 99.81% | qwhj1027 | 885 | 885&nbsp&nbsp/ 0 / 140 | 107 | 2 | 0 | HD | Report |
| #24 | | 25,088,736 | 99.81% | RAMPAGE88 | 885 | 885&nbsp&nbsp/ 0 / 140 | 107 | 2 | 0 | HD | Report |
| #25 | | 25,088,736 | 99.81% | Galaxi | 885 | 885&nbsp&nbsp/ 0 / 140 | 107 | 2 | 0 | HD | Report |
| #26 | | 25,088,726 | 99.71% | Snow-s-m | 885 | 885&nbsp&nbsp/ 0 / 139 | 107 | 3 | 0 | HD | Report |
| #27 | | 25,088,726 | 99.71% | Vinci007 | 885 | 885&nbsp&nbsp/ 0 / 139 | 107 | 3 | 0 | HD | Report |
| #28 | | 25,088,726 | 99.71% | Cameragod | 885 | 885&nbsp&nbsp/ 0 / 139 | 107 | 3 | 0 | HD | Report |
| #29 | | 25,088,726 | 99.71% | Hareimu | 885 | 885&nbsp&nbsp/ 0 / 139 | 107 | 3 | 0 | HD | Report |
| #30 | | 25,088,716 | 99.61% | -Plus- | 885 | 885&nbsp&nbsp/ 0 / 138 | 107 | 4 | 0 | HD | Report |
| #31 | | 25,088,706 | 99.51% | Byeol | 885 | 885&nbsp&nbsp/ 0 / 137 | 107 | 5 | 0 | HD | Report |
| #32 | | 25,088,696 | 99.42% | OwO NYANQT x33 | 885 | 885&nbsp&nbsp/ 0 / 136 | 107 | 6 | 0 | HD | Report |
| #33 | | 25,032,298 | 99.90% | ItsLexii | 884 | 884&nbsp&nbsp/ 0 / 142 | 106 | 0 | 1 | HD | Report |
| #34 | | 25,032,228 | 99.22% | Katch | 884 | 884&nbsp&nbsp/ 0 / 135 | 106 | 7 | 1 | HD | Report |
| #35 | | 24,991,087 | 99.81% | skvix | 859 | 884&nbsp&nbsp/ 0 / 141 | 106 | 1 | 1 | HR | Report |
| #36 | | 24,975,903 | 99.81% | Furely | 883 | 883&nbsp&nbsp/ 0 / 142 | 106 | 0 | 2 | HD | Report |
| #37 | | 24,975,883 | 99.61% | Roido | 883 | 883&nbsp&nbsp/ 0 / 140 | 106 | 2 | 2 | HD | Report |
| #38 | | 23,684,080 | 100.00% | DoDoEbi | 885 | 885&nbsp&nbsp/ 0 / 142 | 107 | 0 | 0 | None | Report |
| #39 | | 23,684,080 | 100.00% | Callionet | 885 | 885&nbsp&nbsp/ 0 / 142 | 107 | 0 | 0 | None | Report |
| #40 | | 23,684,080 | 100.00% | Californian | 885 | 885&nbsp&nbsp/ 0 / 142 | 107 | 0 | 0 | None | Report |
| #41 | | 23,684,080 | 100.00% | Attenox | 885 | 885&nbsp&nbsp/ 0 / 142 | 107 | 0 | 0 | None | Report |
| #42 | | 23,684,080 | 100.00% | Quit user | 885 | 885&nbsp&nbsp/ 0 / 142 | 107 | 0 | 0 | None | Report |
| #43 | | 23,684,080 | 100.00% | Amlink | 885 | 885&nbsp&nbsp/ 0 / 142 | 107 | 0 | 0 | None | Report |
| #44 | | 23,684,080 | 100.00% | Ponchiwi | 885 | 885&nbsp&nbsp/ 0 / 142 | 107 | 0 | 0 | None | Report |
| #45 | | 23,684,080 | 100.00% | -Kaguya | 885 | 885&nbsp&nbsp/ 0 / 142 | 107 | 0 | 0 | None | Report |
| #46 | | 23,684,080 | 100.00% | Karym | 885 | 885&nbsp&nbsp/ 0 / 142 | 107 | 0 | 0 | None | Report |
| #47 | | 23,684,080 | 100.00% | Junier | 885 | 885&nbsp&nbsp/ 0 / 142 | 107 | 0 | 0 | None | Report |
| #48 | | 23,684,080 | 100.00% | forgottentaco | 885 | 885&nbsp&nbsp/ 0 / 142 | 107 | 0 | 0 | None | Report |
| #49 | | 23,684,080 | 100.00% | Kustzlov | 885 | 885&nbsp&nbsp/ 0 / 142 | 107 | 0 | 0 | None | Report |
| #50 | | 23,684,080 | 100.00% | Lume | 885 | 885&nbsp&nbsp/ 0 / 142 | 107 | 0 | 0 | None | Report |