Beatmap Listing » DragonForce - Through the Fire and Flames
Artist:
DragonForce
Circle Size:

Approach Rate:

Title:
Through the Fire and Flames
HP Drain:

Star Difficulty:

(6.02)
Creator:
Ponoyoshi
Accuracy:

Length:
7:21 (6:38 drain)
Source:
Genre:
Rock (English)
BPM:
200
Tags:
guitar hero 3 iii legends of rock within power speed metal solo vocals marathon jakomo73
User Rating:
Success Rate:
Points of Failure:


(graph is accumulative, based on % at fail/retry)

6.2% (102762 of 1650605 plays)

Submitted:
Ranked:
Nov 28, 2015
Feb 9, 2017
Rating Spread:

Favourited 788 times in total

Users that love this map: Anghios, Tomoka Rin, CatGundam, jackandy4589, Mindwaves, SooSomeSooS, Sheepcraft, ThePooN, Sakamoto san, thunderlambo, Thrasher, Kynan, All21, Chaotic Neutral, X-Flash, Toreto_502, Speedyschmid, Noofeng, Anze, Awsi and many more!
Options:
Modding / Discussion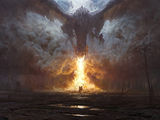 Redownload map ! 01/02/2017 cause mp3 change
! BIG THANKS TO JAKOMO73 FOR THIS COOL STORYBOARD !
First bubble - Nozhomi
Second - Kyubey
Qualification - Pentori
Big Thanks to :
Xenok
DTM9 Nowa
Nozhomi
SlinSlin
Musty
Zerss
Pentori
Kyubey
PishiFat
Touhou
Kynan
Gabe
Sorega
ThePooN
And every modders/Players ! for pushed this map so far !
Kip is in the lead! ()
Score
235,843,956 (99.56%)
Max Combo
3219
300 / 100 / 50
2112 / 14 / 0
Misses
0
Geki (Elite Beat!)
390
Katu (Beat!)
11
Mods
HD,HR
Top 50 Scoreboard
| | Rank | Score | Accuracy | Player | Max Combo | 300 / 100 / 50 | Geki | Katu | Misses | Mods | |
| --- | --- | --- | --- | --- | --- | --- | --- | --- | --- | --- | --- |
| #1 | | 235,843,956 | 99.56% | Kip | 3219 | 2112&nbsp&nbsp/ 14 / 0 | 390 | 11 | 0 | HD,HR | Report |
| #2 | | 235,438,367 | 99.40% | bro_gamer72 | 3219 | 2107&nbsp&nbsp/ 19 / 0 | 390 | 11 | 0 | HD,HR | Report |
| #3 | | 235,080,154 | 99.18% | Avenging_Goose | 3220 | 2100&nbsp&nbsp/ 26 / 0 | 381 | 20 | 0 | HD,HR | Report |
| #4 | | 234,980,842 | 99.28% | Flaven | 3220 | 2103&nbsp&nbsp/ 23 / 0 | 384 | 17 | 0 | HD,HR | Report |
| #5 | | 234,583,891 | 98.84% | Mlaw | 3220 | 2089&nbsp&nbsp/ 37 / 0 | 375 | 26 | 0 | HD,HR | Report |
| #6 | | 234,574,516 | 98.97% | Abyssal | 3220 | 2093&nbsp&nbsp/ 33 / 0 | 380 | 21 | 0 | HD,HR | Report |
| #7 | | 234,507,706 | 99.12% | MiruHong | 3220 | 2098&nbsp&nbsp/ 28 / 0 | 383 | 18 | 0 | HD,HR | Report |
| #8 | | 234,384,068 | 98.93% | AnOkata | 3218 | 2092&nbsp&nbsp/ 34 / 0 | 368 | 33 | 0 | HD,HR | Report |
| #9 | | 234,148,893 | 99.03% | Rohulk | 3220 | 2095&nbsp&nbsp/ 31 / 0 | 380 | 21 | 0 | HD,HR | Report |
| #10 | | 233,740,107 | 98.95% | Wilchq | 3220 | 2093&nbsp&nbsp/ 31 / 2 | 385 | 14 | 0 | HD,HR | Report |
| #11 | | 232,620,129 | 97.99% | Mathi | 3220 | 2062&nbsp&nbsp/ 64 / 0 | 362 | 39 | 0 | HD,HR | Report |
| #12 | | 232,124,983 | 98.43% | smh | 3219 | 2078&nbsp&nbsp/ 40 / 8 | 375 | 22 | 0 | HD,HR | Report |
| #13 | | 232,078,887 | 98.56% | kazamabc | 3215 | 2080&nbsp&nbsp/ 46 / 0 | 372 | 29 | 0 | HD,HR | Report |
| #14 | | 231,593,410 | 98.31% | ReaL motion | 3220 | 2072&nbsp&nbsp/ 54 / 0 | 372 | 29 | 0 | HD,HR | Report |
| #15 | | 231,318,036 | 98.78% | Umbre | 3196 | 2087&nbsp&nbsp/ 39 / 0 | 382 | 19 | 0 | HD,HR | Report |
| #16 | | 231,212,143 | 97.76% | Chronomarly | 3219 | 2055&nbsp&nbsp/ 69 / 2 | 361 | 38 | 0 | HD,HR | Report |
| #17 | | 231,118,053 | 98.59% | ItsKevZii | 3198 | 2081&nbsp&nbsp/ 45 / 0 | 366 | 35 | 0 | HD,HR | Report |
| #18 | | 231,106,833 | 98.04% | _RyuK | 3217 | 2064&nbsp&nbsp/ 60 / 2 | 372 | 28 | 0 | HD,HR | Report |
| #19 | | 230,981,039 | 98.09% | FunOrange | 3220 | 2065&nbsp&nbsp/ 61 / 0 | 377 | 24 | 0 | HD,HR | Report |
| #20 | | 230,944,009 | 97.68% | Shiny Chariot | 3219 | 2052&nbsp&nbsp/ 74 / 0 | 361 | 40 | 0 | HD,HR | Report |
| #21 | | 230,806,879 | 97.68% | Apraxia | 3218 | 2052&nbsp&nbsp/ 74 / 0 | 358 | 43 | 0 | HD,HR | Report |
| #22 | | 230,216,313 | 97.77% | GSBlank | 3218 | 2055&nbsp&nbsp/ 71 / 0 | 372 | 29 | 0 | HD,HR | Report |
| #23 | | 230,135,001 | 98.02% | Fedora Goose | 3198 | 2063&nbsp&nbsp/ 63 / 0 | 365 | 36 | 0 | HD,HR | Report |
| #24 | | 229,824,470 | 97.49% | mniminwoo | 3219 | 2046&nbsp&nbsp/ 80 / 0 | 359 | 42 | 0 | HD,HR | Report |
| #25 | | 228,968,376 | 96.63% | egemenbsrms | 3216 | 2021&nbsp&nbsp/ 96 / 8 | 338 | 59 | 1 | HD,HR | Report |
| #26 | | 227,510,255 | 98.84% | Beafowl | 3176 | 2090&nbsp&nbsp/ 34 / 0 | 374 | 25 | 2 | HD,HR | Report |
| #27 | | 226,896,349 | 96.60% | Musty | 3217 | 2019&nbsp&nbsp/ 101 / 6 | 354 | 46 | 0 | HD,HR | Report |
| #28 | | 226,396,717 | 96.34% | fartownik | 3215 | 2010&nbsp&nbsp/ 114 / 1 | 343 | 56 | 1 | HD,HR | Report |
| #29 | | 225,845,825 | 98.40% | Korilak | 3171 | 2079&nbsp&nbsp/ 39 / 0 | 370 | 26 | 8 | HD,HR | Report |
| #30 | | 225,298,367 | 97.28% | Firstus | 3178 | 2041&nbsp&nbsp/ 79 / 5 | 362 | 36 | 1 | HD,HR | Report |
| #31 | | 224,883,212 | 97.42% | PCBetaphish | 3177 | 2045&nbsp&nbsp/ 77 / 3 | 357 | 42 | 1 | HD,HR | Report |
| #32 | | 224,417,731 | 95.95% | CXu | 3220 | 1997&nbsp&nbsp/ 129 / 0 | 338 | 63 | 0 | HD,HR | Report |
| #33 | | 224,391,328 | 98.17% | GiraffekNuL | 3166 | 2068&nbsp&nbsp/ 57 / 0 | 369 | 31 | 1 | HD,HR | Report |
| #34 | | 222,739,242 | 99.66% | Lexion | 3219 | 2115&nbsp&nbsp/ 11 / 0 | 395 | 6 | 0 | HD | Report |
| #35 | | 222,706,209 | 98.18% | SkyArrow | 3161 | 2069&nbsp&nbsp/ 55 / 0 | 364 | 35 | 2 | HD,HR | Report |
| #36 | | 222,371,613 | 98.57% | kodama | 3150 | 2083&nbsp&nbsp/ 37 / 1 | 378 | 18 | 5 | HD,HR | Report |
| #37 | | 222,281,224 | 99.53% | MrAvocadoMan | 3219 | 2111&nbsp&nbsp/ 15 / 0 | 388 | 13 | 0 | HD | Report |
| #38 | | 222,207,243 | 99.44% | Hasawa Kraenes | 3220 | 2108&nbsp&nbsp/ 18 / 0 | 386 | 15 | 0 | HR | Report |
| #39 | | 222,177,034 | 99.44% | DDM | 3220 | 2108&nbsp&nbsp/ 18 / 0 | 390 | 11 | 0 | HD | Report |
| #40 | | 222,161,861 | 98.56% | Karthy | 3151 | 2082&nbsp&nbsp/ 40 / 0 | 374 | 24 | 4 | HD,HR | Report |
| #41 | | 222,151,704 | 97.07% | gusrua123 | 3172 | 2034&nbsp&nbsp/ 89 / 0 | 356 | 43 | 3 | HD,HR | Report |
| #42 | | 222,139,926 | 99.39% | Afrodafro | 3220 | 2107&nbsp&nbsp/ 17 / 2 | 387 | 13 | 0 | HR | Report |
| #43 | | 221,963,722 | 99.28% | Ponyawka | 3219 | 2103&nbsp&nbsp/ 23 / 0 | 382 | 19 | 0 | HD | Report |
| #44 | | 221,759,469 | 99.31% | Wakson | 3220 | 2104&nbsp&nbsp/ 22 / 0 | 384 | 17 | 0 | HR | Report |
| #45 | | 221,594,972 | 98.15% | pyon | 3156 | 2068&nbsp&nbsp/ 56 / 0 | 359 | 40 | 2 | HD,HR | Report |
| #46 | | 221,469,261 | 99.03% | - Eucliwood - | 3219 | 2095&nbsp&nbsp/ 31 / 0 | 376 | 25 | 0 | HD | Report |
| #47 | | 221,441,549 | 94.46% | Vandabe | 3219 | 1950&nbsp&nbsp/ 173 / 3 | 329 | 70 | 0 | HD,HR | Report |
| #48 | | 221,289,589 | 99.09% | BlueFlame | 3220 | 2097&nbsp&nbsp/ 29 / 0 | 383 | 18 | 0 | HR | Report |
| #49 | | 221,252,921 | 98.87% | DanyL | 3220 | 2090&nbsp&nbsp/ 36 / 0 | 384 | 17 | 0 | HD | Report |
| #50 | | 221,041,945 | 98.84% | Rhythm blue | 3218 | 2089&nbsp&nbsp/ 37 / 0 | 378 | 23 | 0 | HR | Report |